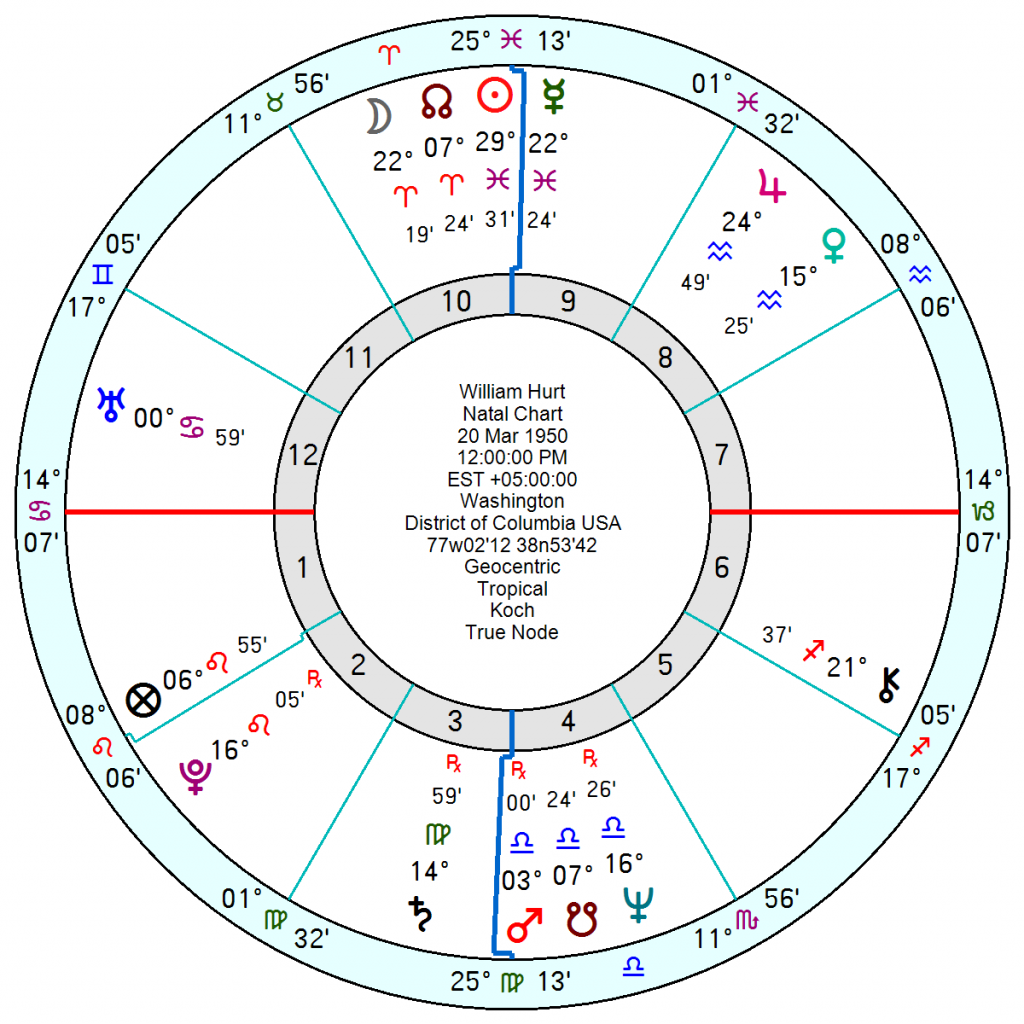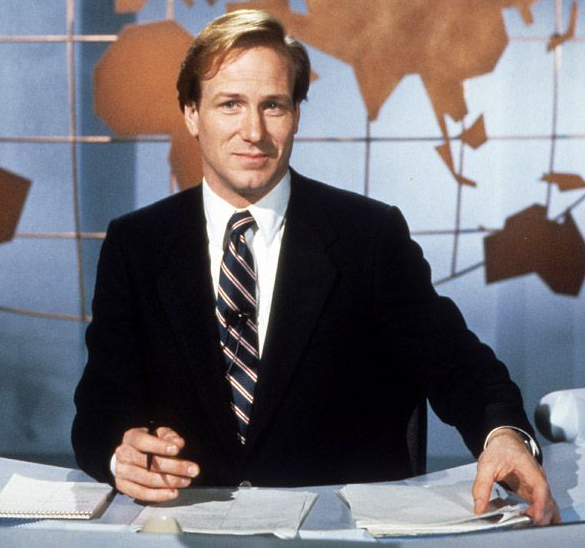 Actor William Hurt has died aged 71 of cancer after a glittering career marked with four Oscar nominations for Kiss of the Spider Woman, Children of a Lesser God, Broadcast News and Cronenberg's A History of Violence. Reviewers rave about his nuanced and often dark performances including Body Heat with Katherine Turner. He worked until recently in Marvel movies as well as television dramas like Damages. His image was blighted after Marlee Matlin, his deaf co-star in a Lesser God with whom he had a two year relationship, accused him of drug and physical abuse in the mid 1980s.
 He was born 20 March 1950 and had a final degree Pisces Sun opposition Mars square Uranus so he would be explosive and inclined to flare up.  He also had his Pluto in an emotionally intense opposition to Venus and a pushy opposition to Jupiter. It's a more revved up chart than I would have expected, so much of it may have been hidden in houses we don't know without a birth time.
  When his relationship with Marlee Matlin exploded in the mid 1980s his volatile Sun, Mars, Uranus T square had moved to catch tr Pluto conjunct the Solar Arc Mars, which would pump up his aggravation levels; and tr Uranus was square his Solar Arc Venus and Pluto. So his two hair-trigger configurations were being activated. Which isn't to excuse his behaviour but it pin points where his problems lay.   
His actors' 15th Harmonic is strong as is his 7H which is described as spiritual number, endowed with a different kind of imagination, often artistic skills. A perfectionist and a seeking soul. Can be sceptical, critical, sarcastic, cold, self-centered, attracted to alcohol/ drugs and occultism.