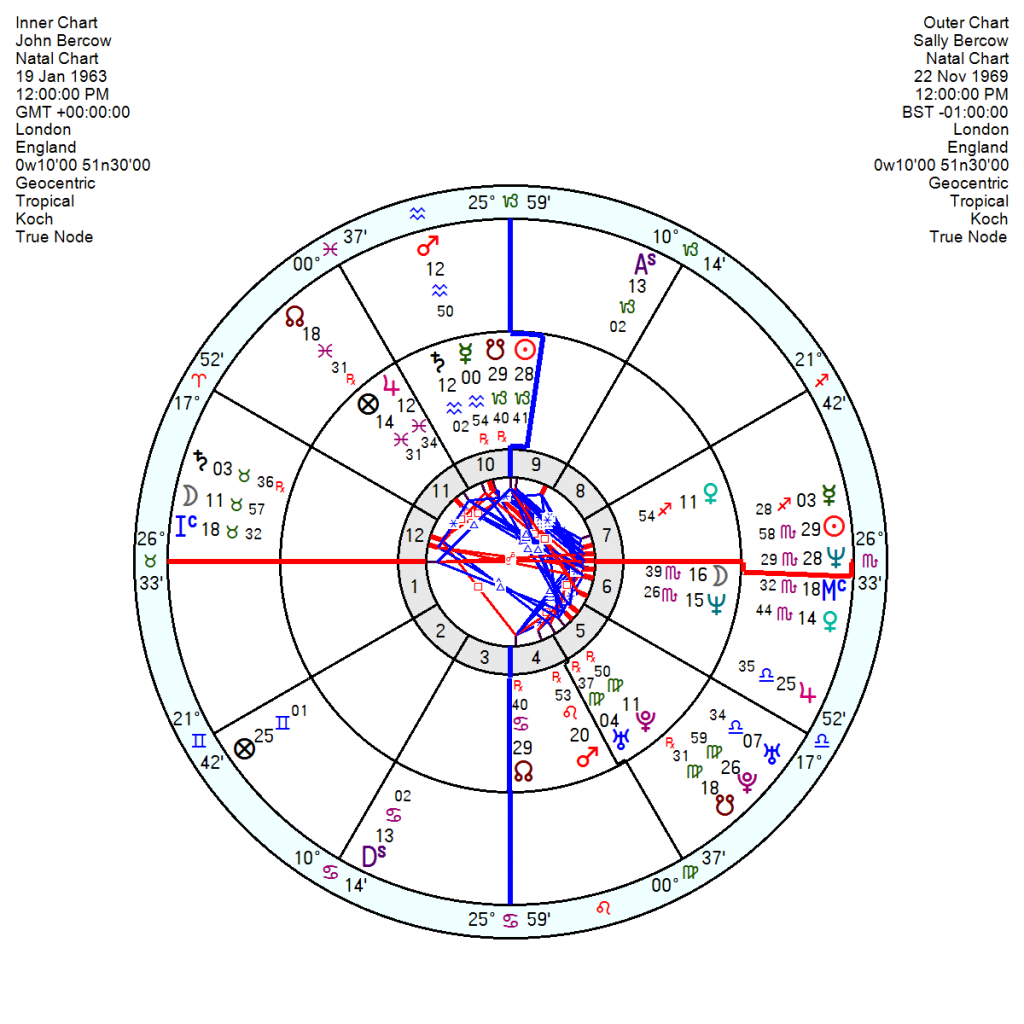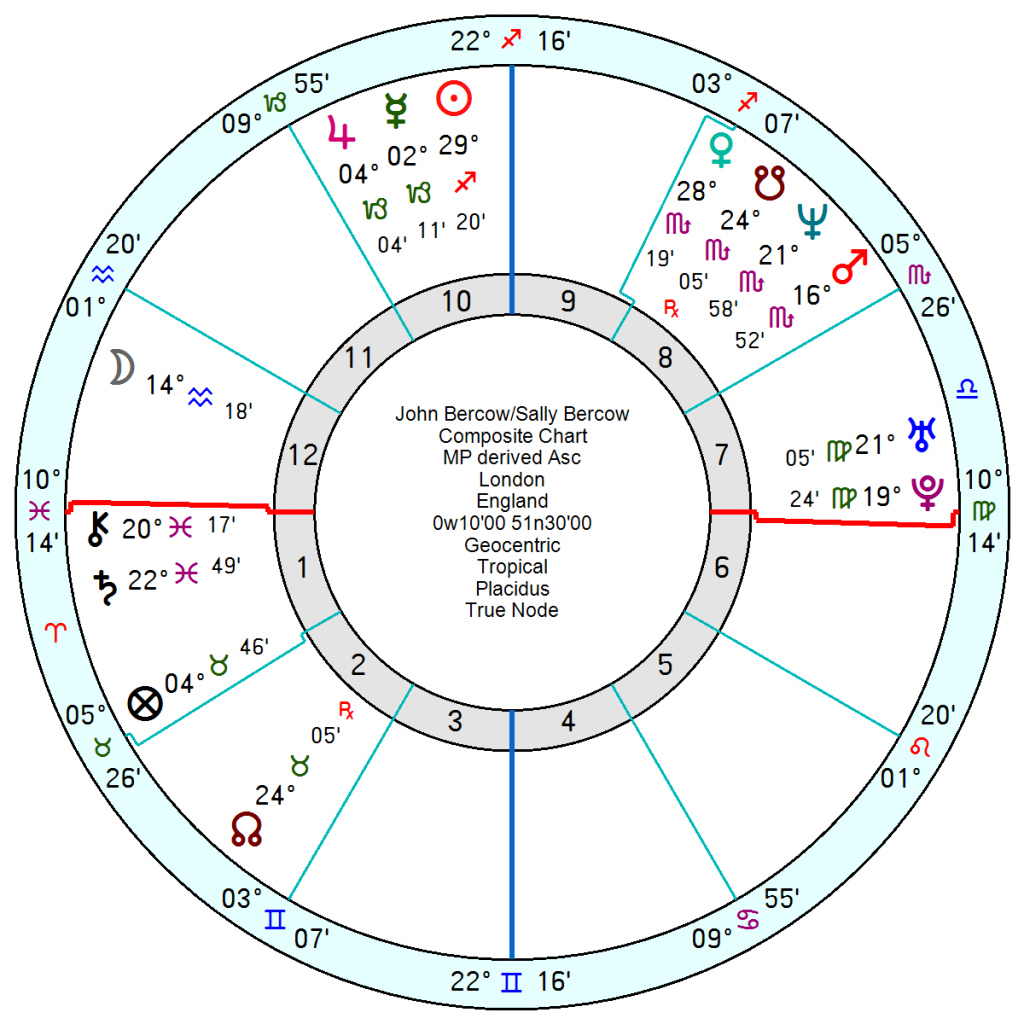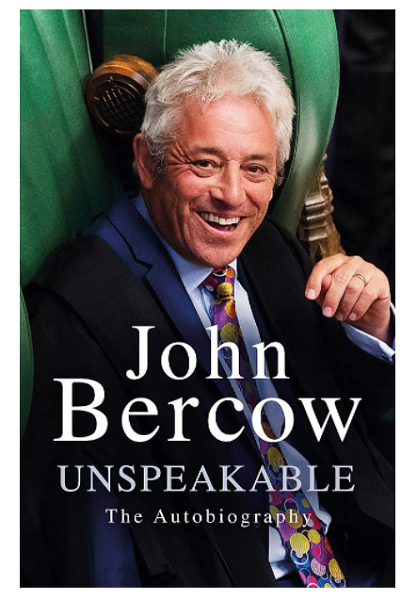 John Bercow, former Speaker of the House of Commons, has been deemed a "serial bully" and a "serial liar" following a two-year investigation into his conduct during his ten-year tenure at Westminster which will see him banned from the parliamentary estate. Last night his wife Sally called the police over a domestic assault. He left the house and has not been charged. Not his best week.
He was born 19 January 1963 in London, the same date as Martin Bashir, the BBC reporter of the infamous Princess Diana Panorama. Both have a late Capricorn Sun which is labouring under a tr Pluto conjunction from now onwards until late 2023. There is also a pushily-confident Jupiter opposition Pluto and Uranus in Virgo; and a hard-edged, short-tempered Saturn in Aquarius opposition Mars in flamboyant Leo square Neptune (Moon) in Scorpio. Slippery and forceful.
Bercow's wife, Sally, 22 November 1969, has a penchant for catching headlines not always for the right reason and is certainly no shrinking violet. They are married with three children, though nearly split six years ago when she had an affair with his cousin. But they reconciled.
She has a determined and evasive Sun Neptune in Scorpio with a passionate Venus in Scorpio in a not-always-sensitive square to Mars in Aquarius, with her Mars widely square Saturn (Moon) in Taurus. Her Jupiter is trine his square his Sun and her Pluto trine his Sun so there is a strong connection. But her Venus is conjunct his Neptune so he'll be evasive; and worse her Mars is conjunct his Saturn – so there will be gritty moments of impatience about unfair treatment, probably on both sides. Their relationship chart has Saturn opposition Uranus Pluto square Sun so it will always have been roller-coaster. There's also a composite Neptune Mars perhaps square Moon which suggests an ego-clash with neither supportive of their other's ambitions.
  He's in a very ratchety year even apart from Pluto bearing down on his Sun with his Saturn and Mars/Saturn midpoint being triggered explosively by tr Uranus and tr Saturn hard aspects, now and again from mid May onwards; with more jolts and self-esteem dents through 2023 when tr Uranus squares his Mars. Exactly now tr Saturn is square his Mars which is often a flare-up time when tensions erupt into tantrums. That runs on and off into 2023.
Their relationship chart is sending up red flares in May and on and off into 2023 with tr Uranus opposition the composite Mars and then Neptune; with tr Neptune is an uncertain, undermining conjunction to the composite Saturn all year.
Not their high point, either of them, for sure.
Why these bad behaviour complaints take for ever to reach a conclusion is depressing. The allegations against him have been known about for years.