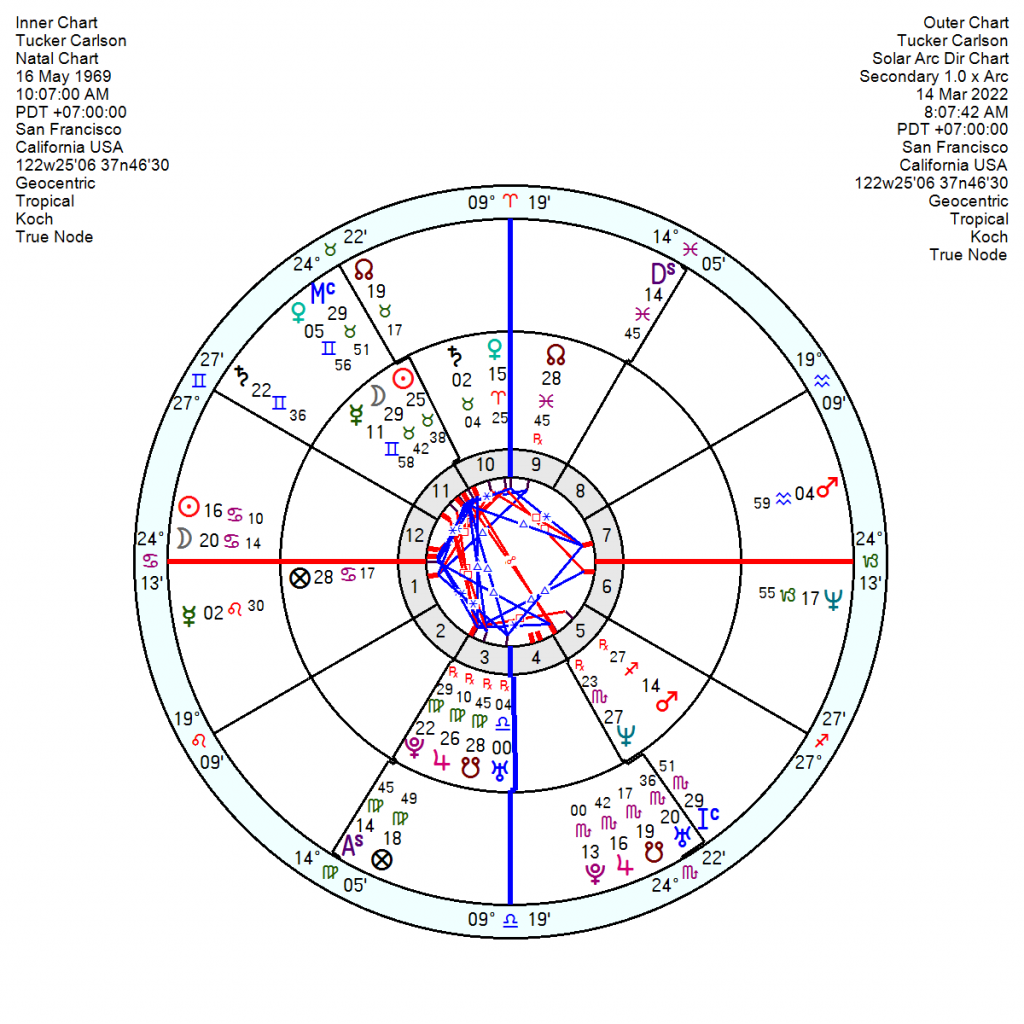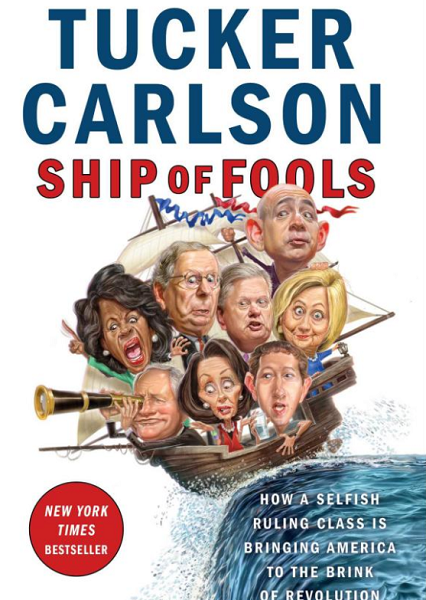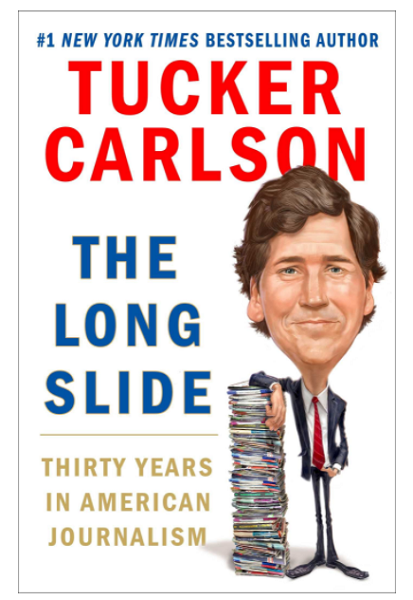 Tucker Carlson, Fox News host, long a promoter of conspiracy theories favouring Trump and the far right, and recently accused of echoing Russian propaganda about the Ukraine invasion, has garnered favour with Putin. Evidently Moscow has instructed friendly media outlets to use clips of Carlson's show.
Late last year Carlson's three-part series on Fox "Patriot Purge", suggested the January 6 Capitol attack was a government false flag operation to implicate the right wing. Fact-checkers found the series contained numerous falsehoods and conspiracy theories. Two Conservative writers severed their ties to Fox News, declaring that the series was "a collection of incoherent conspiracy-mongering, riddled with factual inaccuracies, half-truths, deceptive imagery, and damning omissions". A prominent Fox news anchors later resigned as well.
 He was born 16 May 1969 10.07 am San Francisco, with a media business/ambassador father who brought him up after his mother left the family when he was six. In the past he has worked for CNN and MSNBC before moving to Fox in 2009 and rising to become "the most powerful conservative in America" often driving the media agenda. He was pro-Trump, influencing some of his decisions. He's accused of being racist and sexist, against immigration, protectionist, against foreign interventions, against abortion.
He has a focused, stubborn, uber-confident and stratospherically ambitious New Moon in Taurus opposition Neptune and trine a Jupiter Pluto in Virgo conjunction in his communication 3rd house – journalists often have strong 3rd house emphasis. He's built to last. He also has a well-organised 10th house Saturn in Taurus; and a good-at-public-relations Venus in Aries on his Midheaven in an enthusiastic trine to Mars in opinionated Sagittarius in his performing 5th house. His Mercury in talkative Gemini is in an argumentative opposition to Mars. It's quite a chart and he's a force to be reckoned with.
   Tr Pluto is this year crossing his Descendant to move through his 7th for years to come which will make him even more dogmatic and likely to attract hostile resistance. Saturn moving through his 8th for two years ahead, is OK on the career-front but can be under-supported financially and emotionally, so he may end up feeling a touch isolated at points. 2023 he has tr Jupiter across his career 10th which is usually successful and attention-attracting. He also has a confidence-boosting tr Pluto trine his Jupiter this year returning from August across the midterms. But his midpoints are less uplifting with confusion, evasions, disappointments, worsening in 2023 with calamities after mid year. 2024 looks discouraging and his 2025 trapped and infuriated.  He's unlikely to disappear since tr Saturn is rising towards a peak from 2026 for eight years thereafter. But it will be an immensely bumpy ride across tr Uranus conjunct his Sun Moon in 2025/6.
 On his astrocartography relocating his chart to Moscow puts his forcefully confident Jupiter Pluto in his 10th, bringing him to prominence. Being in the Putin fan club is a good career move.
He is evidently a good writer and there's some regret amongst other media types that he's ended up so far out on the end of the branch.