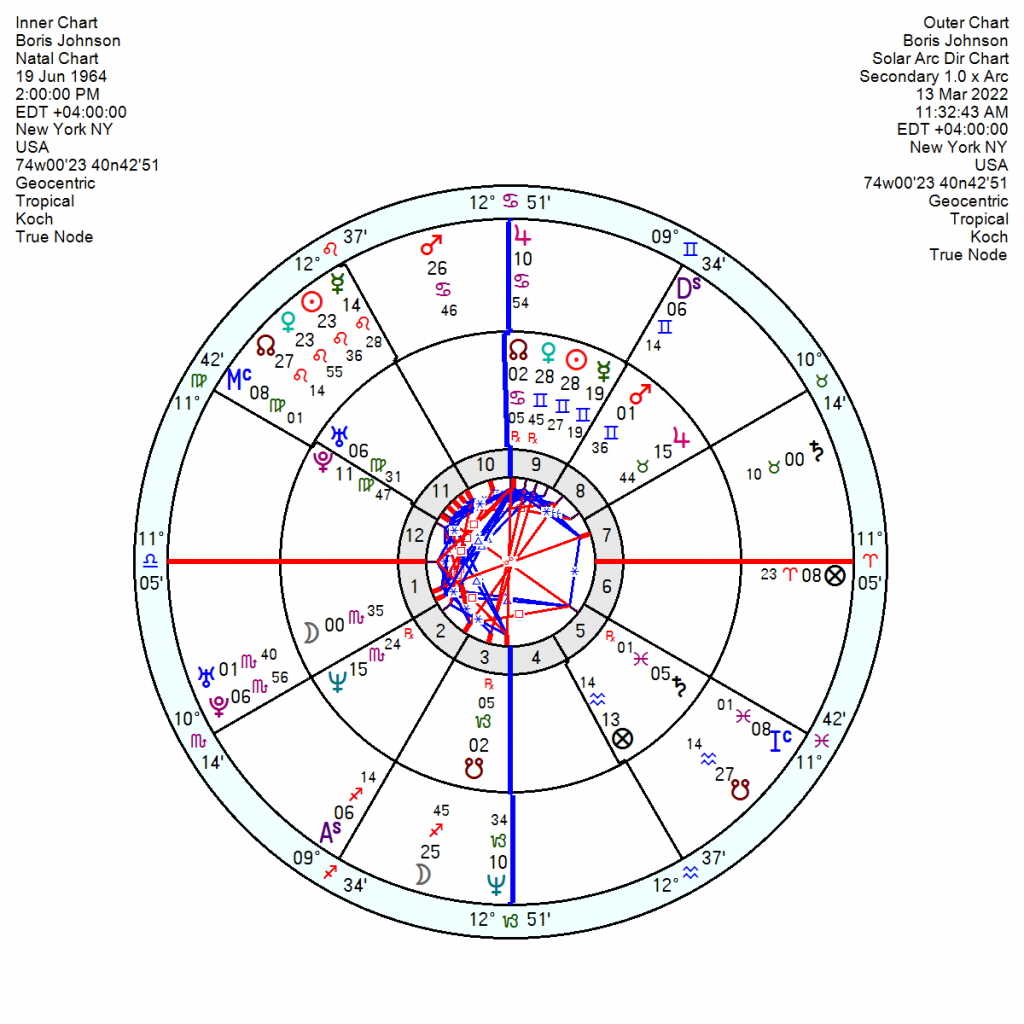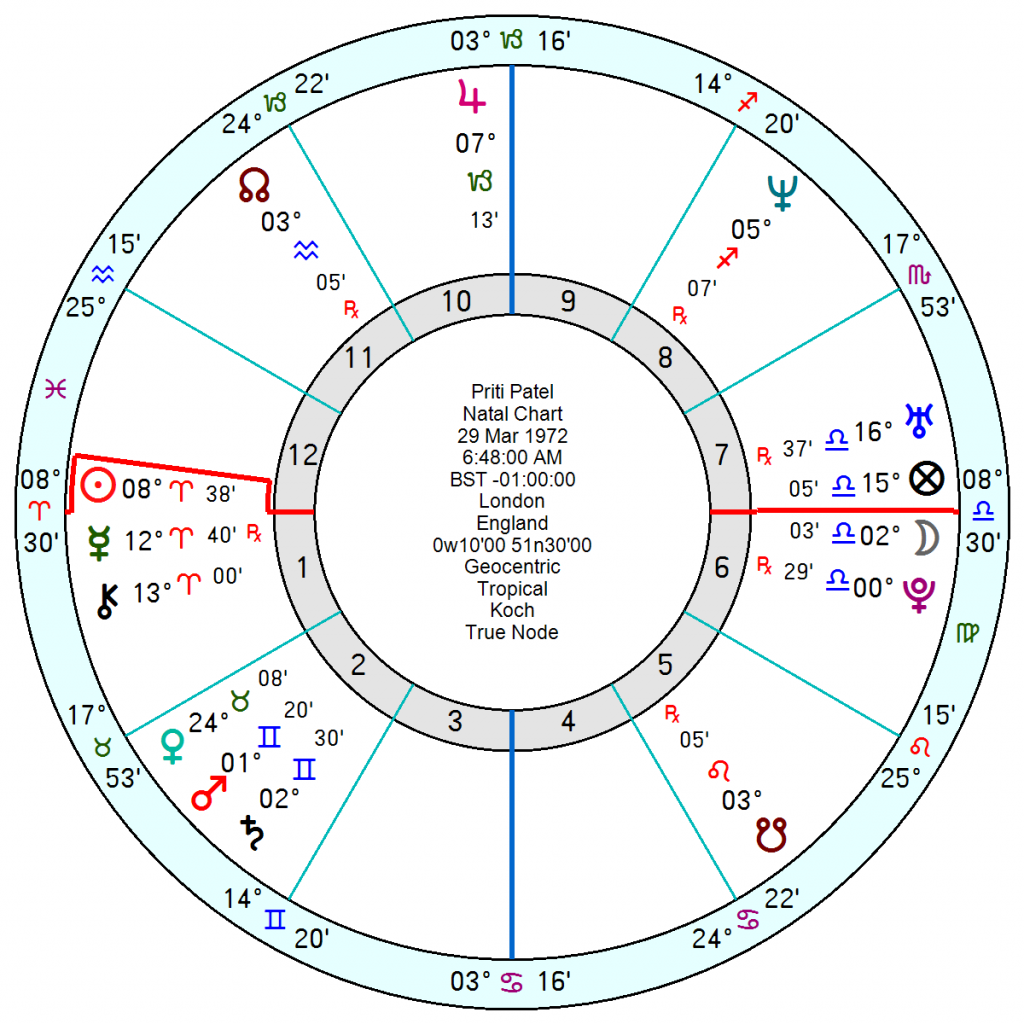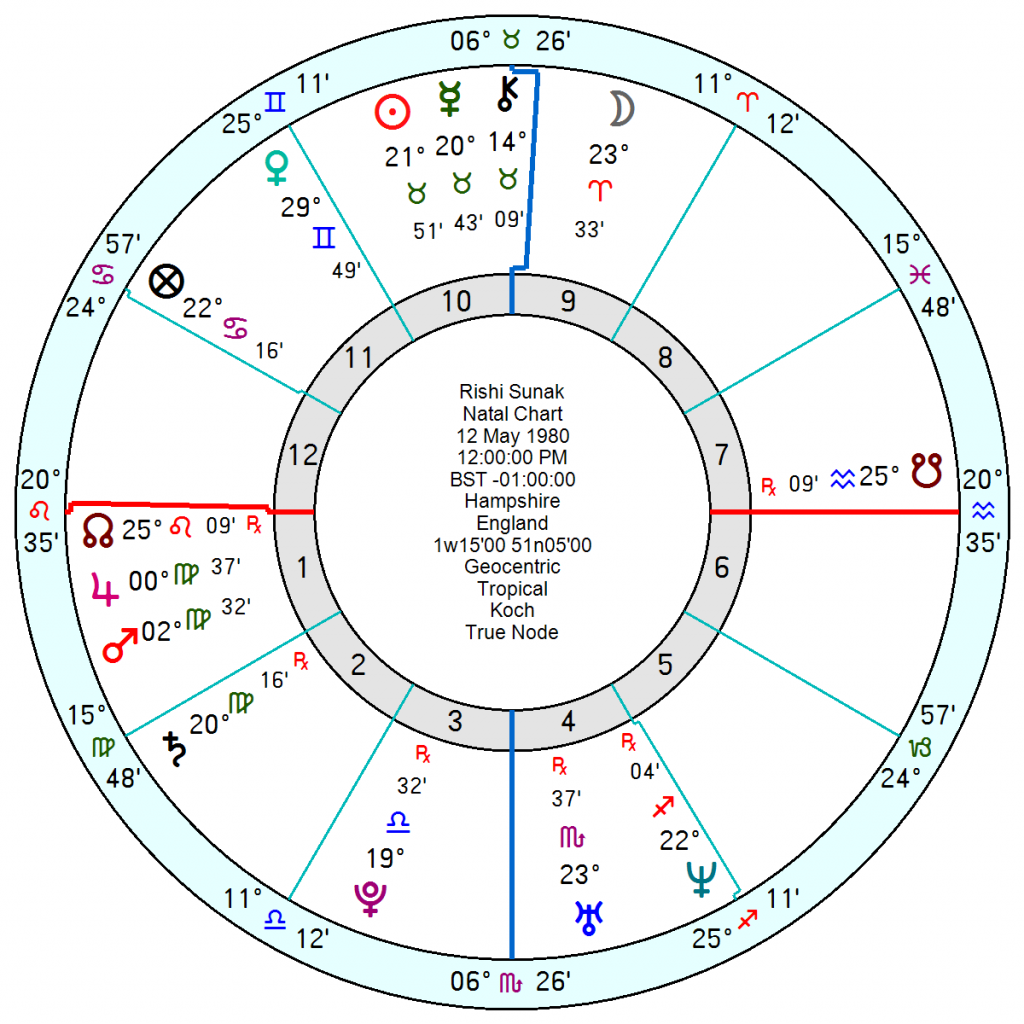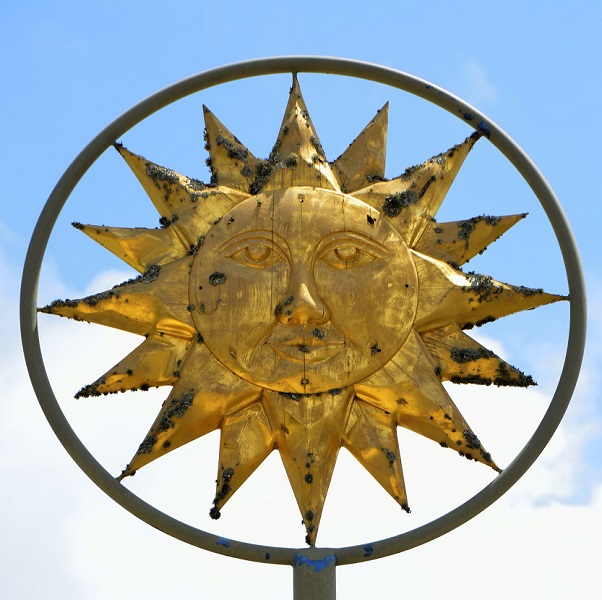 Boris Johnson's surreal ability to survive any scandal, egregious failure or semi-criminal act is a wonder to behold. But even Mephistophele's Faustian pact came with a price tag attached. The devil will demand his due and the fates cut down to mortal size when the time is right. A Sun god he is not.
The next lurches on his personal chart pick up from May 9th to 26th (and again late year) after the council elections when tr Uranus is conjunct his Jupiter and opposition his Neptune. One on its own could bring luck, the other not so much. The combination according to Ebertin suggests coming down to earth with a bump and being forced to face the gap between fantasy and reality.
His Term chart has the self-esteem-denting tr Uranus opposition the Mars at the same time which will deliver a shock and often triggers an impulsive, over-reaction.
  His Progressed Moon which has been goose-stepping its way round his firecracker, chaotic Mutable T Square since last year causing mayhem and muddle for him, all of which he somehow slid past, has one last collision as it squares his Uranus, exact late June; with his Solar Arc Saturn opposition his Moon, exact in five months but in effect now. The Moon in a politician's chart often refers to the public and popularity as well as mother/domestic/family concerns. Tr Pluto will square his Moon from late March 2023 on and off till late 2024.
Priti Patel, the Home Secretary, 29 March 1972, has been making a hash of the Ukrainian refugee crisis but there's not much showing on her supremely confident Aries Sun opposition Pluto square Jupiter chart. Water off a ducks' back. Her relationship with Boris will flutter with anxiety now till mid April and is showing signs of a radical shake up from mid May, peaking in July onwards when it is severely challenged.
She has Boris's Road-Runner ability to smash into the deck and bounce back unscathed, but that will not work so well in 2024/25 when she will labour under mountainous challenges.
Rishi Sunak, the Chancellor, having had a reasonable pandemic until the Covid contract fraud emerged, is now facing a horrendous economic blitz with Covid recovery, plus Brexit, plus plus oil, energy, food prices, inflation. Oddly enough he was born on 12 May 1980, four days after Eugeny Lebedev. He's sinking in self-esteem and morale from mid May onwards and worse late year and through 2023. The upsets and upheavals in his chart will come in 2023 when tr Uranus is conjunct his Mercury Sun and opposition his Uranus.
Ben Wallace, the Defence Minister, looks most upbeat of the Cabinet through this year and next though I gather he might get the top NATO job. Liz Truss will bounce up marginally August to November.
See previous Boris post January 13 2022.