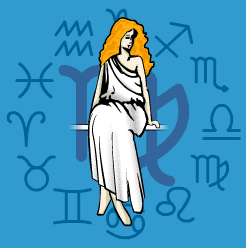 Virgo
August 24 - September 23
---
Today's Horoscope for Tuesday November 28th
In an indulgent few weeks your eye will be irresistibly attracted to the luxurious and expensive things of life. Nothing cheap, cheerful or practical will really appeal. Luckily within a few days you'll draw back from so much spending. Later today you will be keen to be seen as protective of those around at work or out in the community. The more you give, the more everyone will think you are marvellous. Life is never perfect and neither are you, so remember that your good intentions will not go unrewarded.
The Weekly Outlook from 27th November
You may have been keeping out of sight at home or with loved ones in recent days but will have a yearning for attention and prominence at work or in your community activities. See where you can give your ambitions more of a nudge. Though make it a longish term project. In the immediate future if you attempt any tasks that require clear-thinking or attention to precise detail, you won't do them well. You'll end up in a muddle and have to redo them later. . If you go with the flow you will get where you want to go just as quickly.
Your Monthly Horoscope for November
Skipping along in good spirits through a varied and lively everyday schedule you'll be in your element. You may get scattered but you have a knack of pulling all the loose ends together when necessary. You may get impatient with slow coaches and mistakes and have a tendency to drive, cycle or run too fast, so take extra care. Your directness may not appeal to everyone but you will cut through confusion and make sense. Spending money on indulgences and extravagances will be tempting but remember that life at the moment for everyone is erratic and unpredictable. Saving any surplus will help you if you run into the unexpected. You won't be in a mood to compromise in the second week but try not to push it too far. Your ideas will be on the right track but those close may need time to catch up. Managing your time well will help. By the 20th you'll sigh with relief and satisfaction at being on top of all previous problems. You will deserve to slow down and put your feet up at home for a few weeks. One close partner may not be in a position or a mood to be helpful in the final days but you won't let it worry you.
and Next Month's Horoscope for December
Home will be where your attention is focused for three weeks. You'll want the chance to wind down and relax, having a chance to reflect on recent events and get the past year into perspective. Loved ones in the family will rally round to offer support and reassurance. Putting down roots and snuggling up close will be top of your wish list. There will also be thoughtful gestures coming from everyday companions at work or in the neighbourhood, who will go out of their way to make you feel admired and appreciated. In return you'll be charming everyone you meet, spreading peace and harmony around and being persuasive. One close partner may be preoccupied or evasive, tricky to pin down after mid month. You will be disappointed but if you forgive and forget and don't expect miracles the moment will pass. Into the final days you'll be keen to socialise and have fun. Invitations will roll in and your positive approach and high enthusiasm means you will be popular.
Year Ahead 2023
Unusually sociable and outgoing as 2023 begins you'll be turning on the charm and enjoying fun company. But your ambitions won't let you idle or play for long. This will be a hard-working phase when you need to stay fit to crack on through the schedule which will stretch out ahead of you throughout the year. Whatever you tackle you'll be keen to upgrade or improve the situation. Your ideas and approach may not meet with general agreement so you'll do best to follow your own path. Hidden support, financial and emotional, for a few months to make you feel secure. As generosity comes your way in various forms you'll slowly let down your guard and draw closer to the right people. Money should come in with less effort than you might expect which will also help. Close relationships will continue to move through muddled times and you could find loved ones preoccupied or evasive and uncertain. Learning to offer sympathy even when there is less support coming back than you would like will pay dividends for the future. You will get your rewards in time. Broadening horizons from May onwards could offer a chance to travel further afield or to bring a sense of adventure into your life in other ways. You'll be open to new ideas and different outlooks, keen to explore in your mind as well as with your feet. Your enthusiasm will soar and you'll be spreading your opinions around a wider circle of friends to great effect.