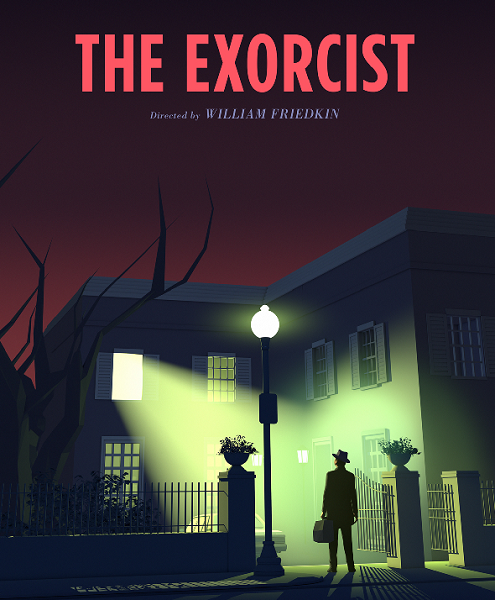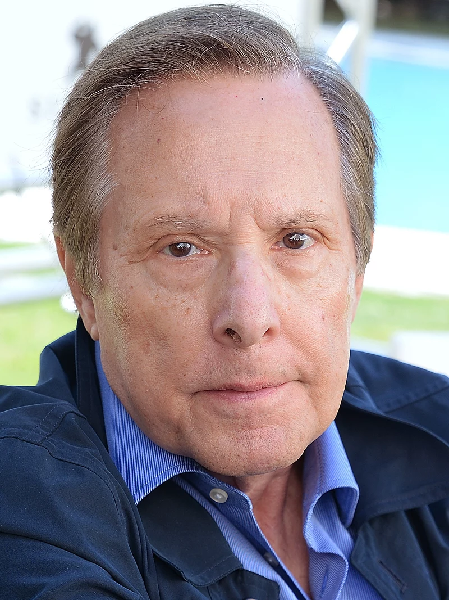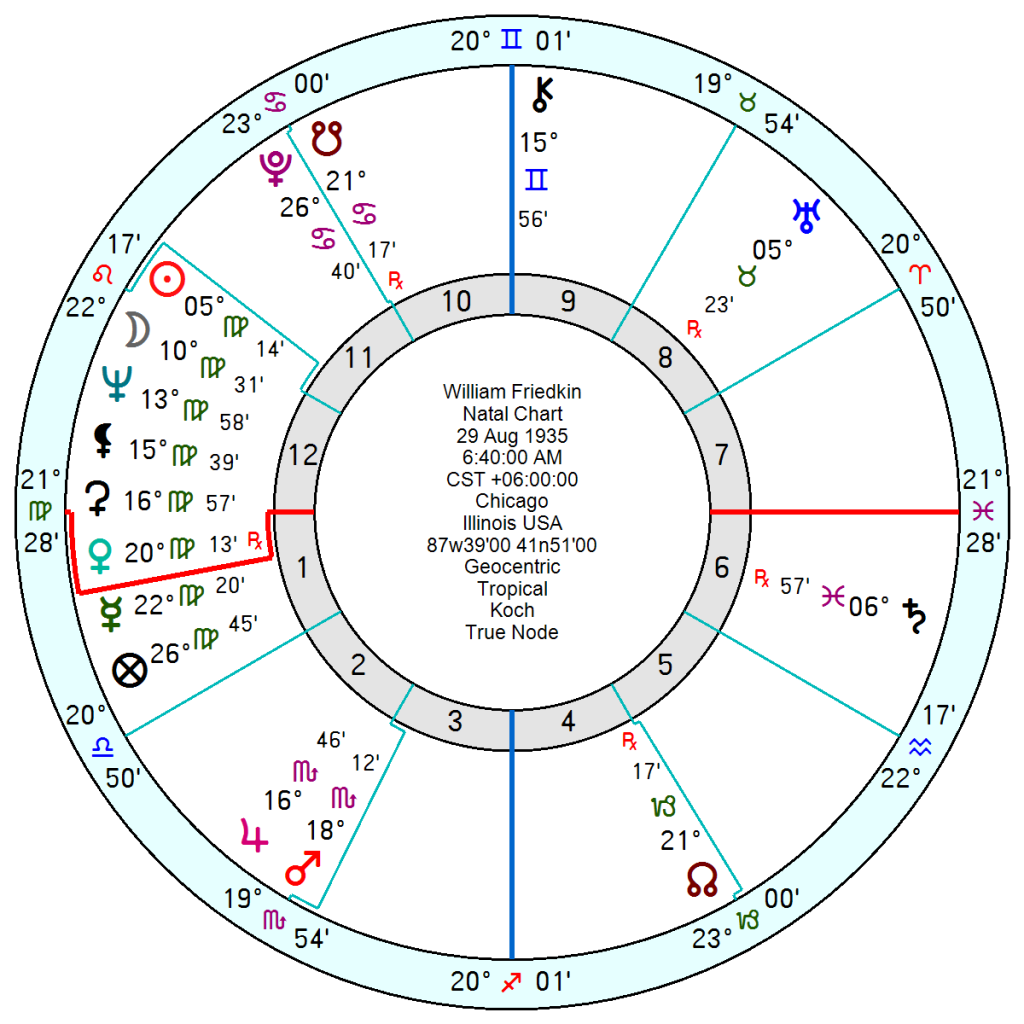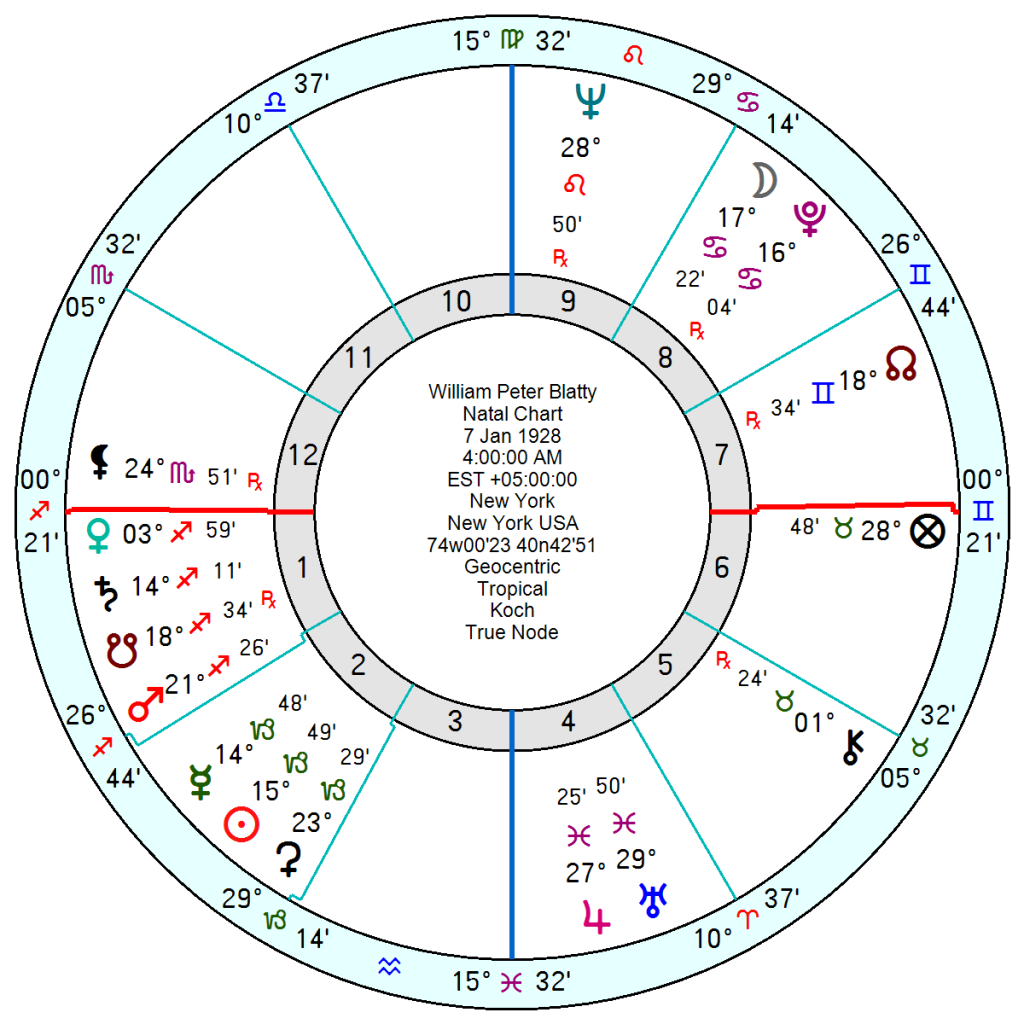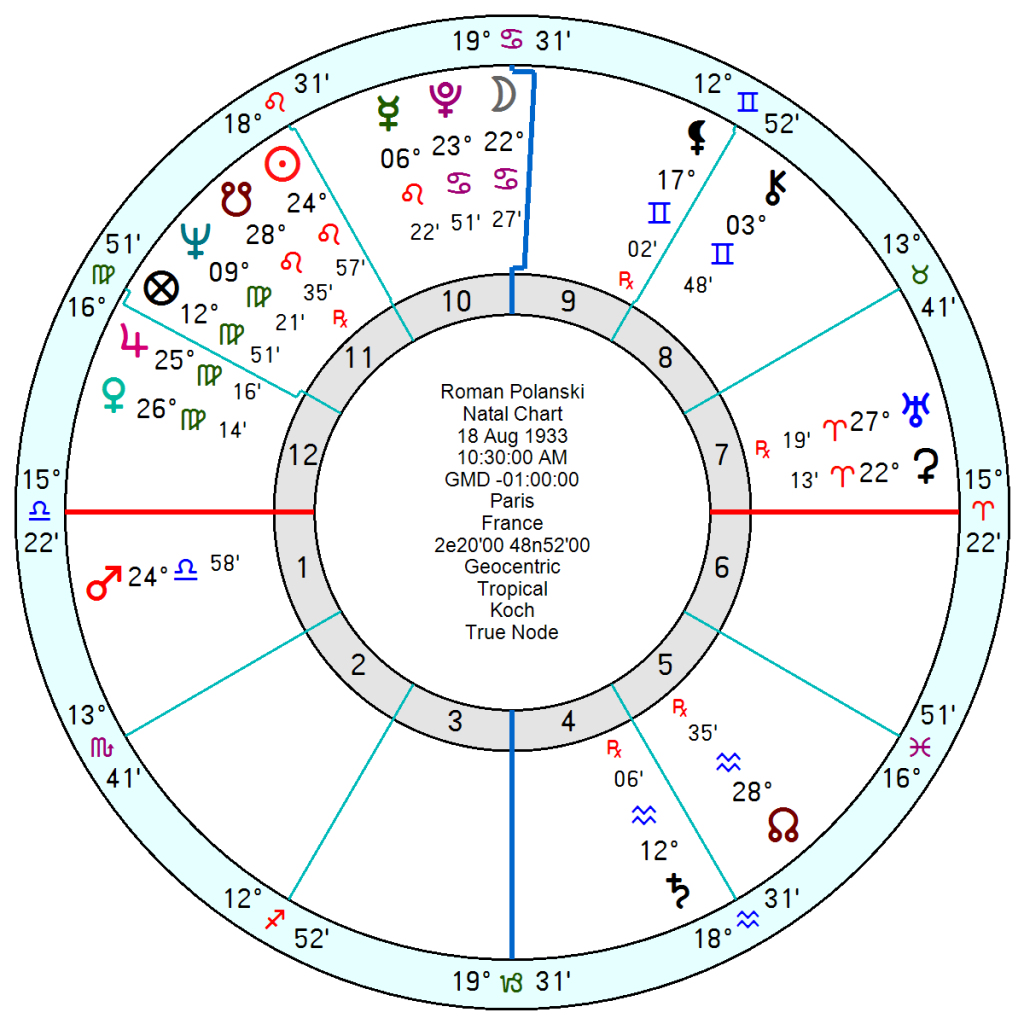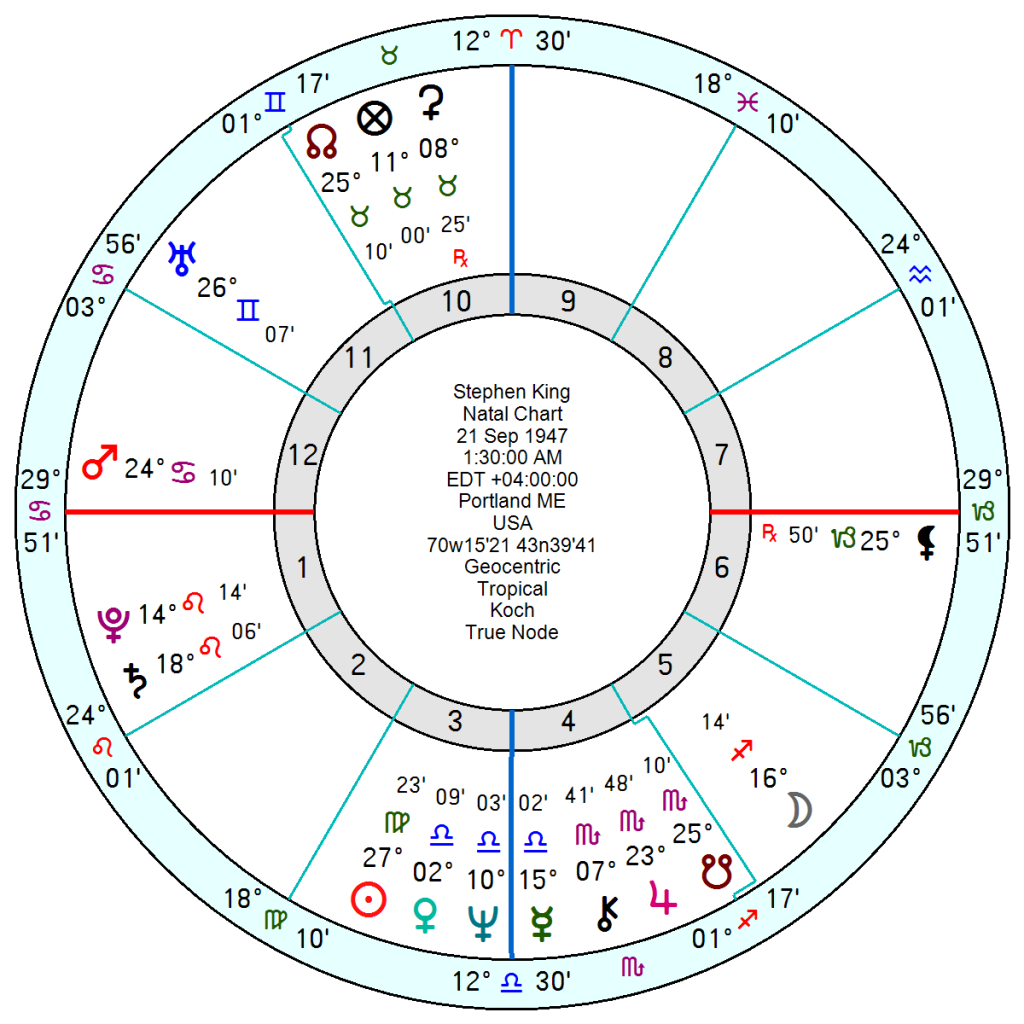 William Friedkin, the film director, revered for his early successes in The French Connection and The Exorcist in the 1970s, has died.
In The French Connection, brutal cops, Gene Hackman and Roy Scheider track a French heroin smuggler in a raw, violent, and cynical documentary-style movie which won five Academy Awards.
Two years later The Exorcist about a 12-year-old girl, who undergoes a harrowing Roman Catholic exorcism to free her from possession by a demon earned him another Academy Award nomination for Best Director. News media reported cinemagoers fainting and vomiting in their seats, and people leaving the theatre shaking and screaming. A cultural phenomenon and one of the highest-grossing movies of all time, it was hailed by some as the greatest horror movie ever made. He continued working for the next several decades up to his death but none ever reached the heights of his early success.
Friedkin was born 29 August 1935 6.40 am Chicago, IL, and had a 12th house Sun, Moon, Neptune conjunction in Virgo opposition Saturn and trine an 8th house Uranus. His 12th house would be good for creativity, as would his Saturn opposition Neptune and suit him for a behind-the-camera career. The Virgo emphasis making him focused, finicky and hard-working though there's a regretful, discontented quality to that combination of planets. He also had Pluto trine Mars Jupiter in Scorpio which makes more sense of the ruthlessness in his movies and the fear. Uranus in his 8th would give him the urge to shine light on the occult or what lies deep down in the darkness.
His personal life was mixed with three short-lived marriages before he struck it lucky with his 4th to Sherry Lansing, former film studio executive and philanthropist, whom he married in 1991 and was with him to the end. She's a stalwart Sun Pluto in Leo with an upbeat Jupiter in Virgo which would lift his gloomier tendencies – and her Chiron was conjunct his Neptune.
He had a marked 17th harmonic chart indicating he would leave a legacy behind which makes sense since he is reckoned to have revolutionized the horror genre. It links together brutality/fear with Mars Pluto – and high-grade neurosis with Saturn Neptune. But his strongest harmonic was his 10th indicating an individual who would be thrown high by the gods of fate and as the wheel of fortune turned would sink low again.
Pic: GuillemMedina
ADD ON: William Peter Blatty, author of the original novel The Exorcist was born 7 January 1928 4am New York, had a 2nd house Sun Mercury in Capricorn opposition and 8th house Moon Pluto in Cancer – which would make sense of his obsession with a dark interior world. Though oddly his earlier writing were comic perhaps due to his Mars in Sagittarius square Jupiter Uranus in Pisces. He was brought up in abject poverty by a single mother who was deeply religious.  
Roman Polanski, 18 August 1933 10.30am Paris, France, director of Rosemary's Baby, was left on his own as a child in Nazi-occupied Poland to which the family had returned, after both his parents were captured. He also has a starkly emphasised Pluto Moon in Cancer in his 10th square Mars opposition Uranus – controlling, influential, a life riven with crises and catastrophes, including his conviction for under-age sexual assault.
Stephen King, the author best known for horror fiction, 21 September 1947 1.30am Portland ME, a Virgo Sun square Uranus, with Saturn Pluto in Leo in his 1st and Mars in Cancer conjunct his Ascendant from the 12th. He was also brought up in poverty by a single mother. It does not seem such a scary chart as the two above.