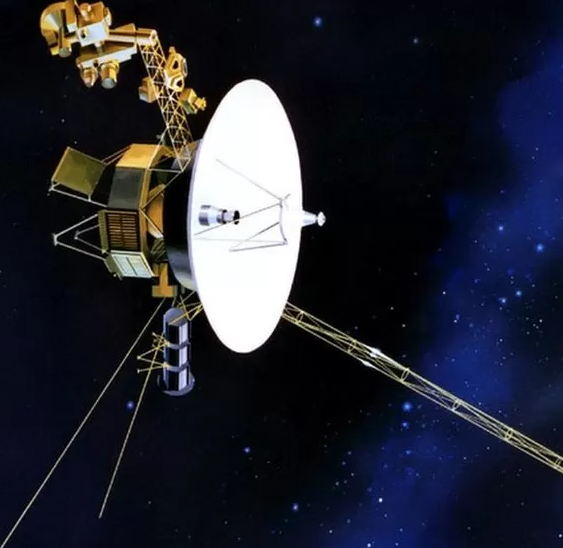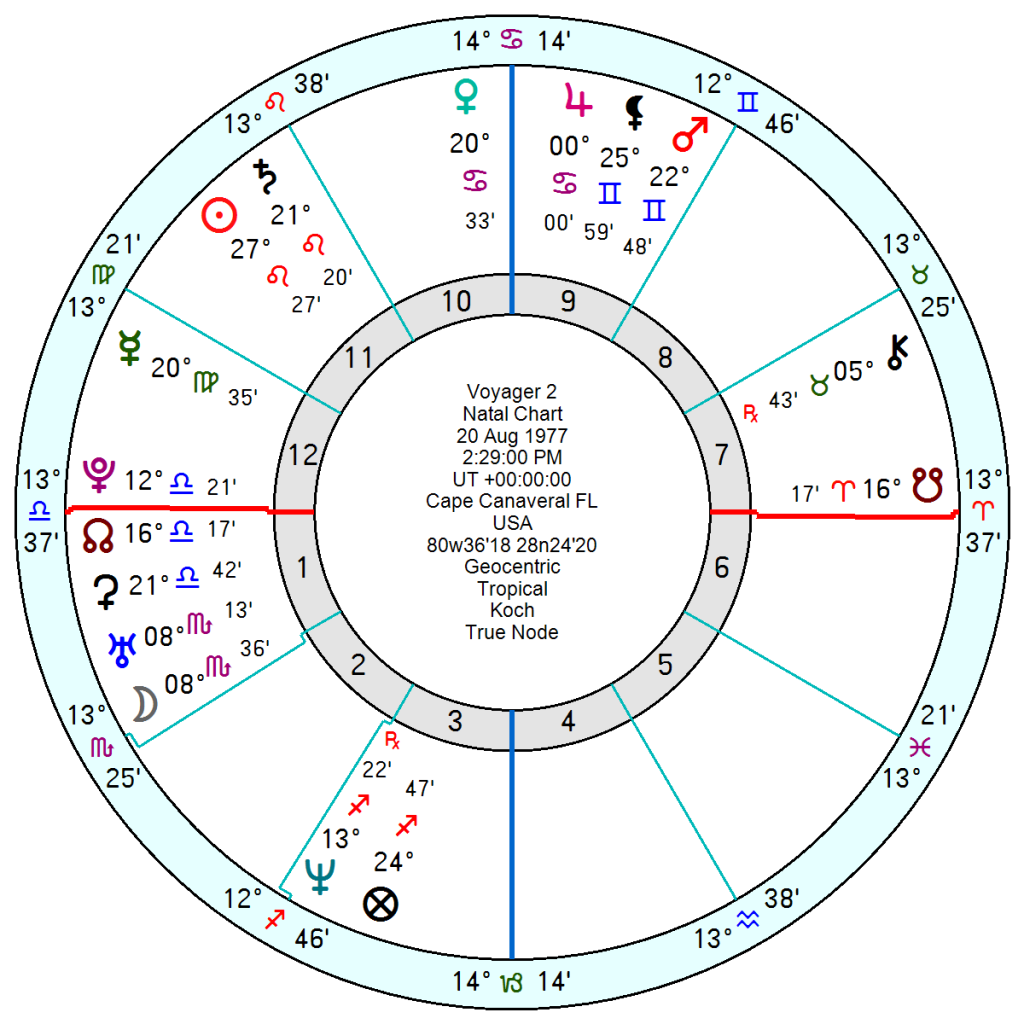 Miraculously still in operation, Voyager 2 and its twin Voyager 1 are the only spacecraft ever to operate outside the heliosphere, the protective bubble of particles and magnetic fields generated by the Sun. Voyager 2 flew by Neptune and Uranus, while Voyager 1 is now nearly 15 billion miles away from Earth, making it humanity's most distant spacecraft.
The two space probes are a marvel of 1970s science and engineering, launched when Jimmy Carter was president and Fleetwood Mac was chart topping. Both spacecraft will run out of power sometime after 2025, nearly half a century after they were launched.
A mistaken command recently lost contact with Voyager 2 but an "interstellar shout", a powerful command signal, got the probe to turn its antenna back towards Earth and reconnect.
Voyager 2, 20 August 1977 2.29 pm Cape Canaveral, Florida launched first. Followed by Voyager 1 on 5 September 1977 at 12.56 pm, Cape Canaveral.
Both charts have Pluto conjunct North Node on the Ascendant square the Cancer Midheaven; with Uranus trine MC and trine Jupiter – innovation rules and good luck.
There is a prominent Saturn in wannabe-important Leo.
I'm not sure I am any wiser as to why they have stayed successfully robust for so long. But if 2025 or thereabouts is the cut off date that will be when tr Neptune is square the Jupiter – which can bring high hopes down to earth – though the probes will stay way out/up there cruising on into eternal darkness, having exhausted their radioisotope generators.
Reassuring to know that something in the universe still works.