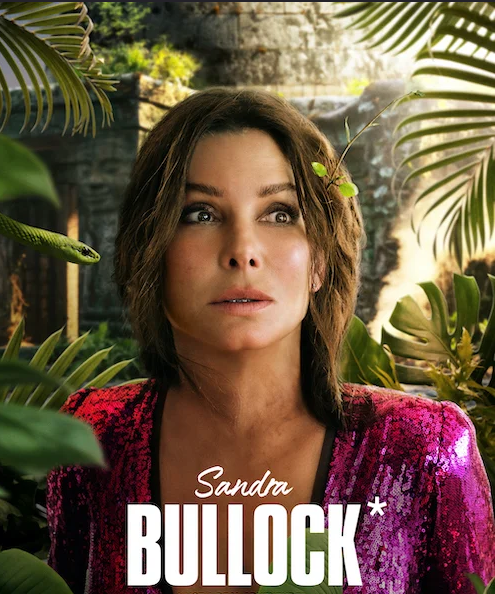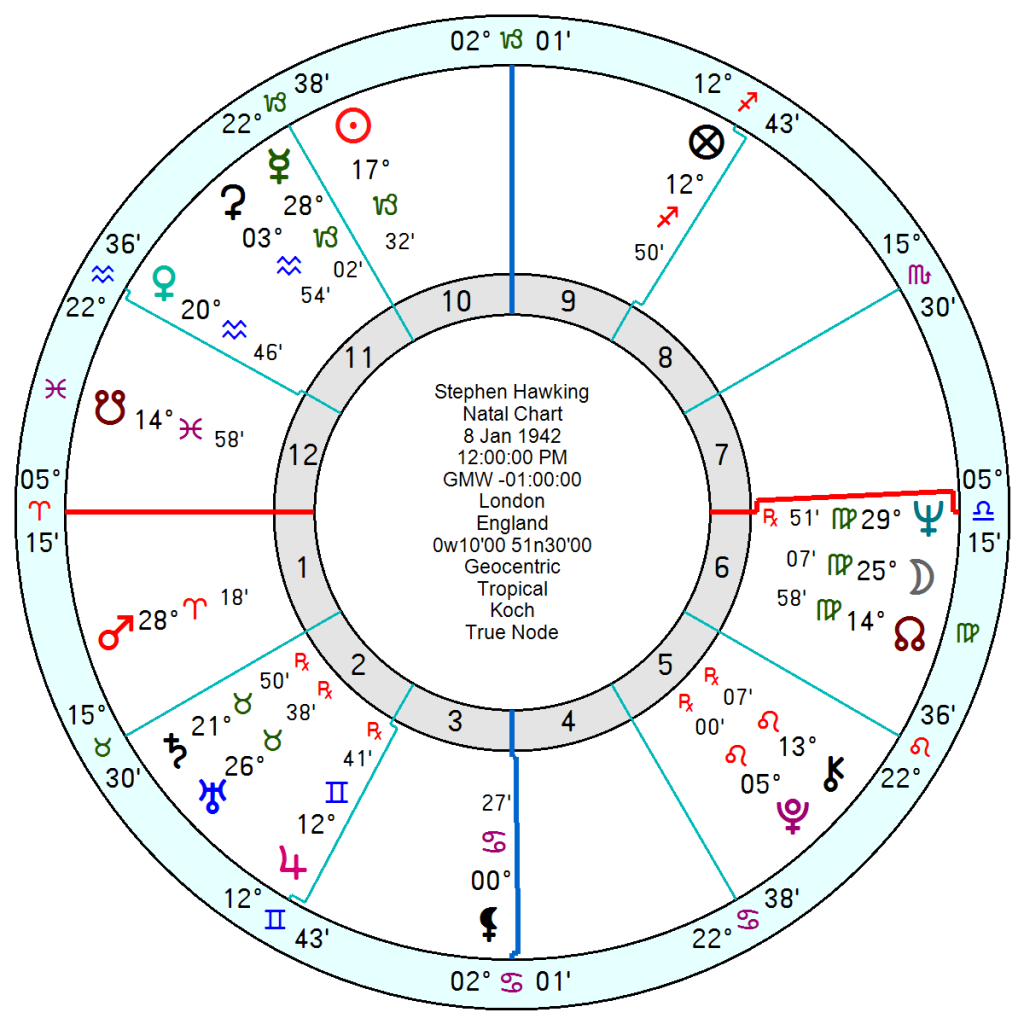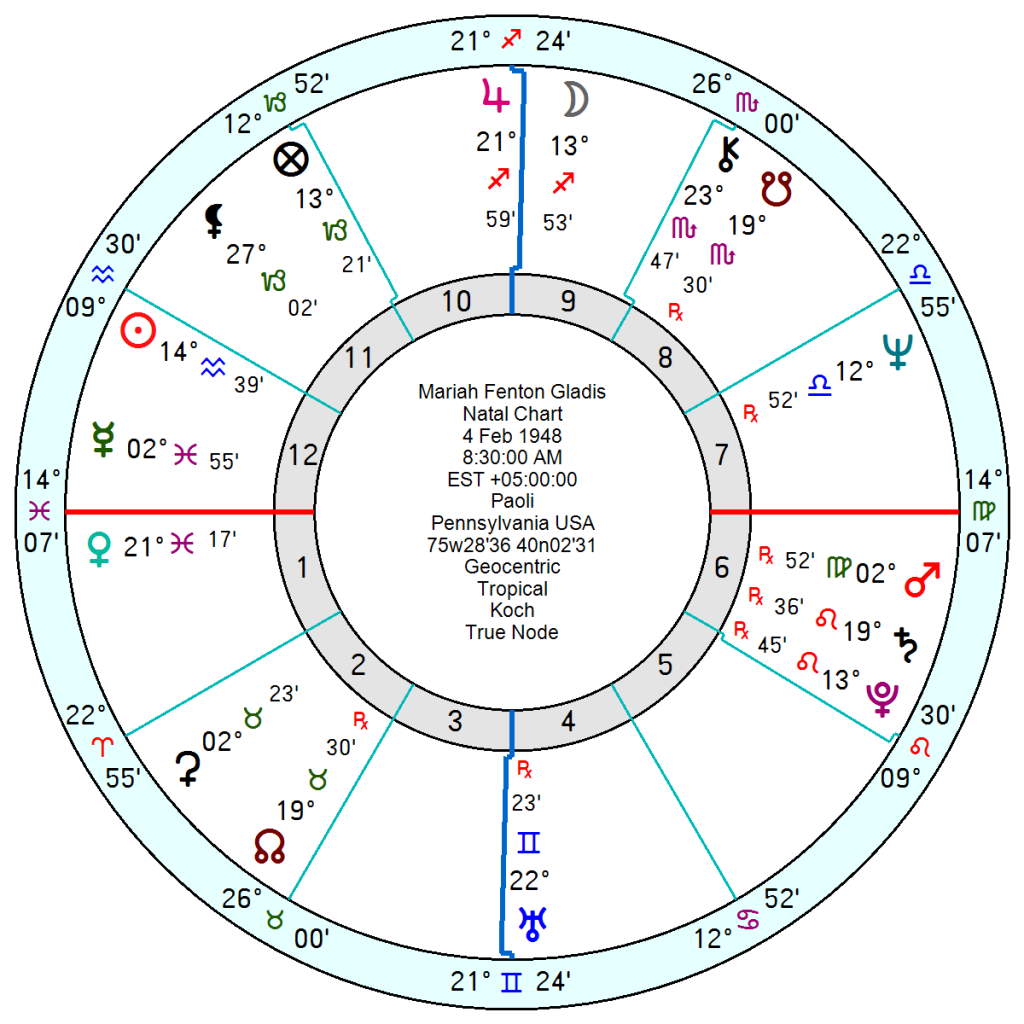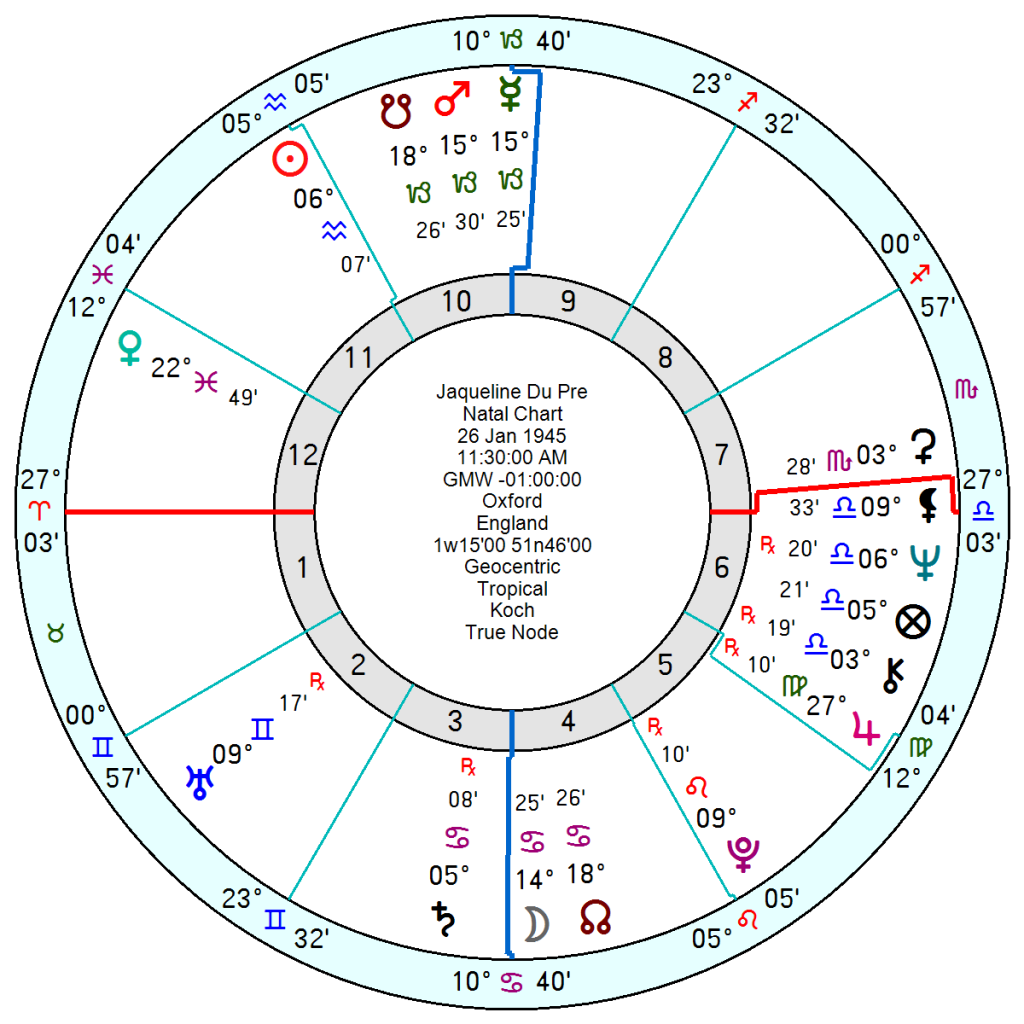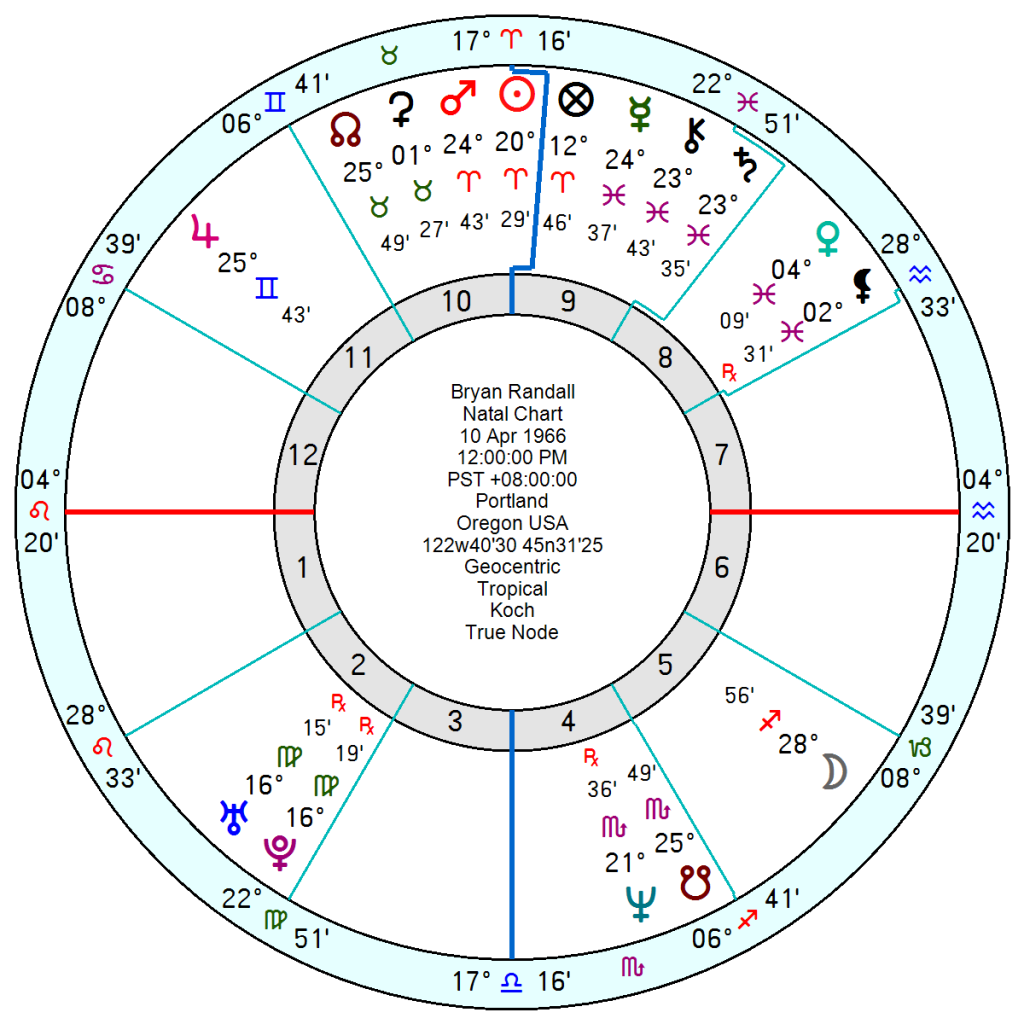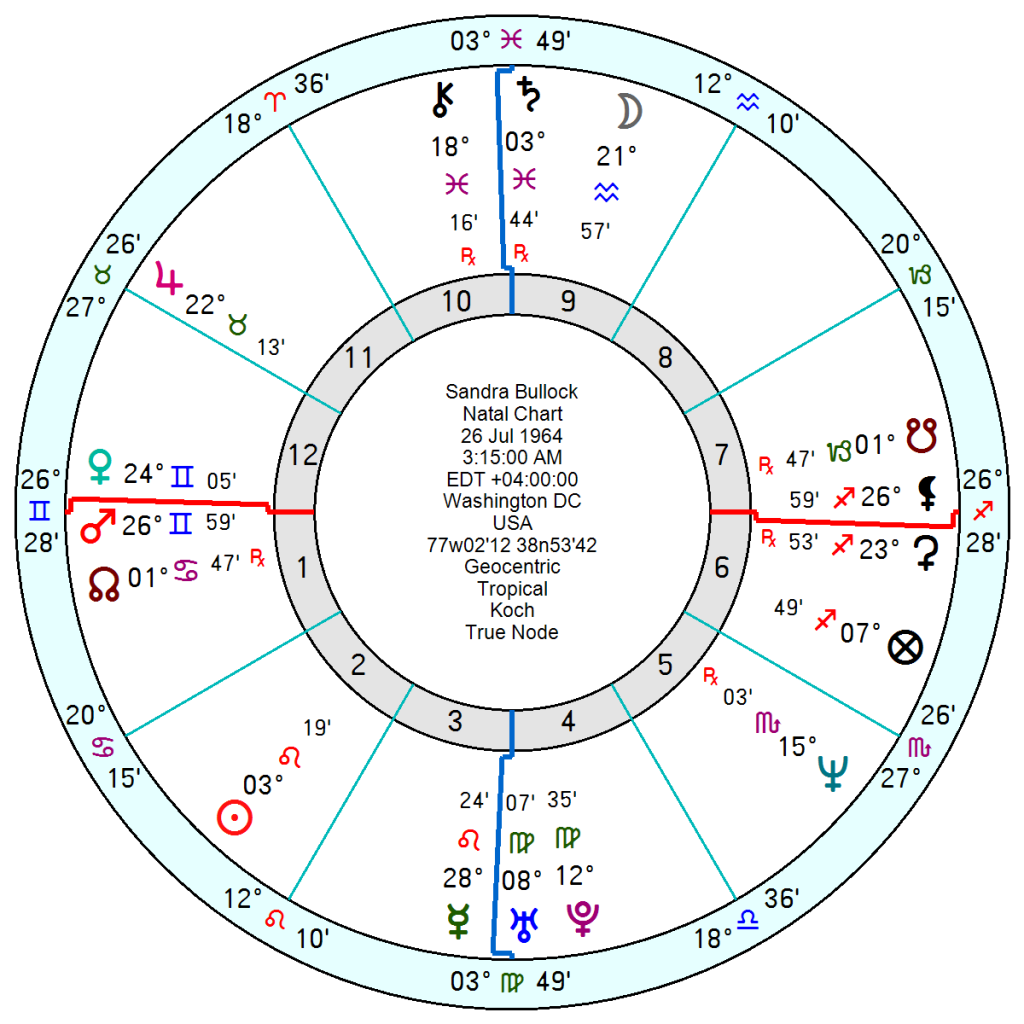 The motor neuron disease ALS is back in the headlines after actress Sandra Bullock's partner died from it three years after being diagnosed. There is no known cure for the condition which degrades and then kills nerve cells in the brain and spine, though a few have survived long term like physicist Stephen Hawking and US Gestalt therapist Mariah Fenton Gladis.
Hawking, born 8 January 1942, with sadly no birth time, Oxford, UK, was a Capricorn Sun with two Earth Grand Trines of Mercury in Capricorn trine Neptune in Virgo trine Uranus in Taurus; and Sun trine Saturn in Taurus trine Virgo Moon North Node. He had an out-of-element T square of Pluto opposition Mercury square Mars hinting at the cruelty of his restrictive condition as well as his absolute determination not to give in.
Mariah Fenton Gladis, who lived, worked and inspired through 37 years of ALS was born 4 February 1948, a few weeks before Howard Sasportas and had the same mix as him of lively, adventurous, upbeat with Jupiter in Sagittarius opposition Uranus square Venus in Pisces; and challenging with an Aquarius Sun opposition Pluto Saturn in Leo square a Taurus North Node.
She was diagnosed in 1981 and given a 10% chance of surviving more than ten years. She married soon after, had two children and carried on with a busy working life. She was Founder and Director of the Pennsylvania Gestalt Center for Psychotherapy and Training, giving workshops and motivational talks across the globe, including at Esalen – and died sadly in 2018.
I took several of her workshops at Esalen and she was rock-solid, totally lacking in self-pity and a tower of strength in the face of mind-numbingly appalling tales of childhood trauma. Nothing phased her. 'Her will was iron, but it was balanced by her soft heart,' as one of her students later wrote.
I did her chart at the time and my clear recollection was that her Saturn Pluto and probably Mars were in her 6th house of health.
Jaqueline du Pre, the cellist, who died from Multiple Sclerosis, had a slightly similar chart. Born 26 January 1945 11.30am Oxford, UK, she had an Aquarius Sun opposition Pluto in her performing 5th house. She had Jupiter and Neptune in her 6th with Neptune square Saturn and square her Midheaven. With her Moon North Node in Cancer quincunx Mars in her 10th.
Both Mariah and Jaqueline has Air Grand Trines but Hawking had Earth Grand Trines – so nothing much to be gleaned from that.
Bryan Randall, the photographer, 10 April 1966 Portland, Oregon, Sandra Bullock's partner, had a pro-active Sun Mars in Aries on the focal point of a yod to Neptune sextile Uranus Pluto; with Uranus Pluto opposition Saturn square Jupiter – a mix of hyper-active, optimistic/lucky and sombre.
There's not much to be gleaned astrologically since it is not a good medical diagnostic tool, especially with variable birth time availability.
Sandra Bullock, 26 July 1964, 3.15 am Washington, DC, took time out of her career to nurse him in the last eighteen months. She is a Sun Leo with Saturn in Pisces on her Midheaven opposition Uranus Pluto in her 4th so will always have found career easier than establishing a settled home life. She also has her South Node and Black Moon in her 7th house of relationships. Her development lies towards her 1st house North Node in finding a strong sense of independent identity. He was a good match for her with his Jupiter falling on her Ascendant and Venus Mars in Gemini but sadly not to be. The patterns of life are not always kind.
Mariah Fenton Gladis: "People often ask me how I do it, listening to people's problems all day long. I tell them that I don't hear problems. I hear people wanting to change, wanting to be better human beings, wanting to create happier families. From every continent and all walks of life I hear people wanting to love and be loved more effectively. I hear people wanting to remove barriers in their lives and provide a healthier environment for their loved ones. This is a privileged position that I have, sharing so many compelling and heartwarming moments of laughter and tears with people working toward healing."