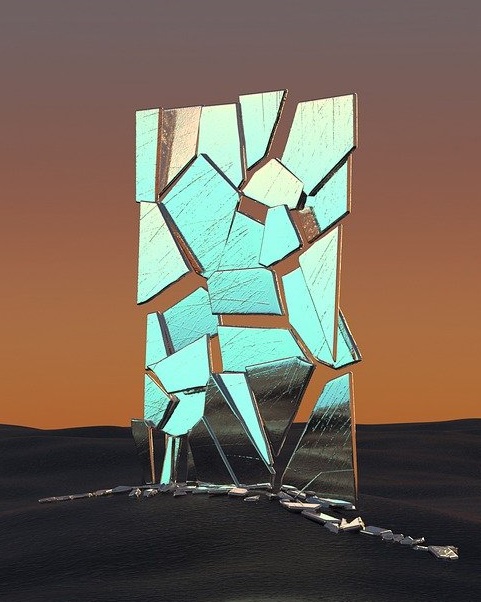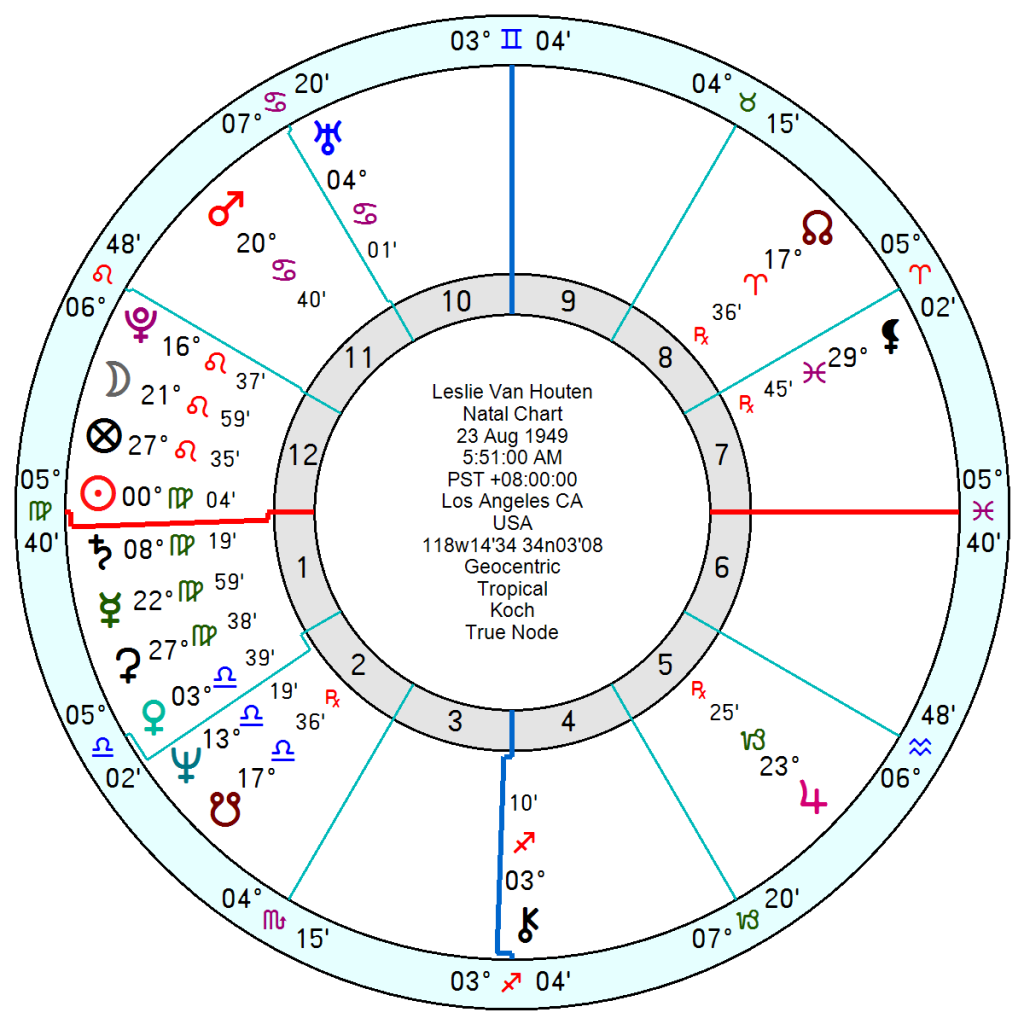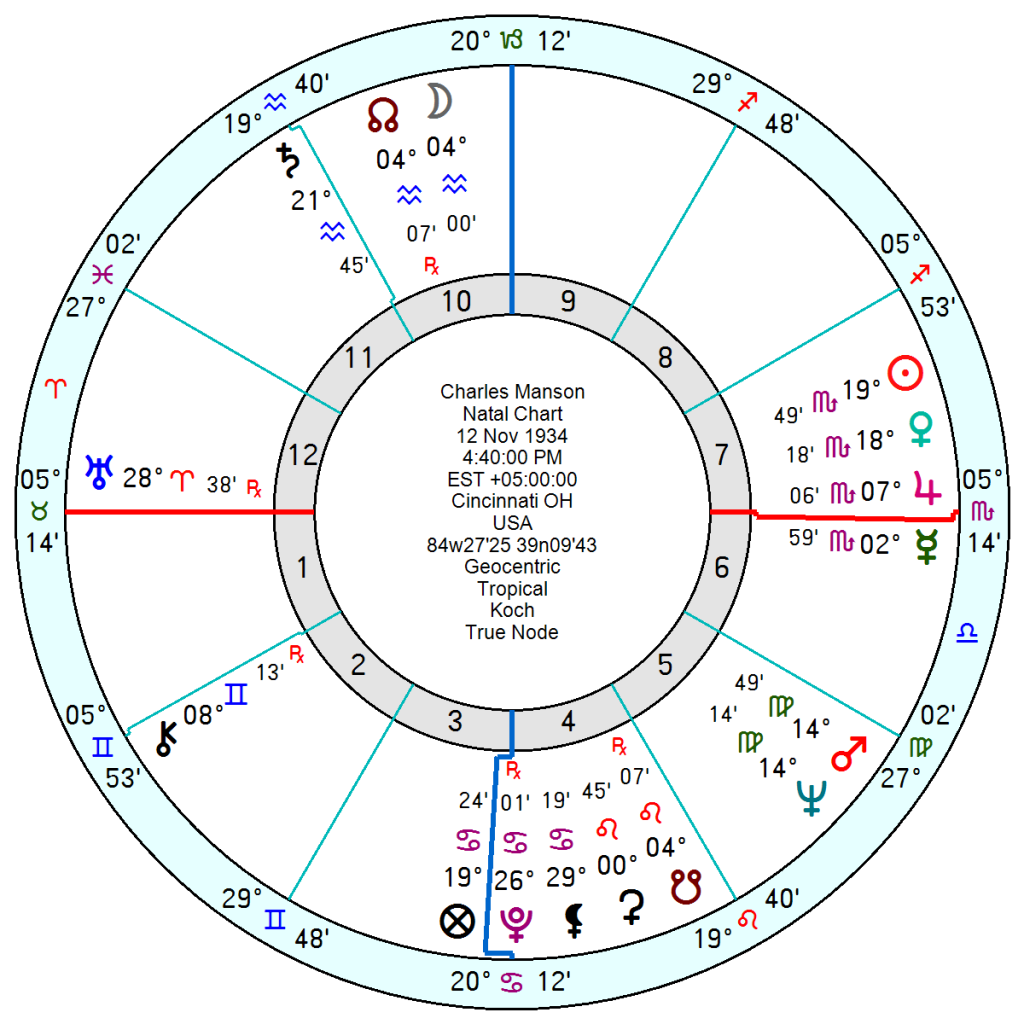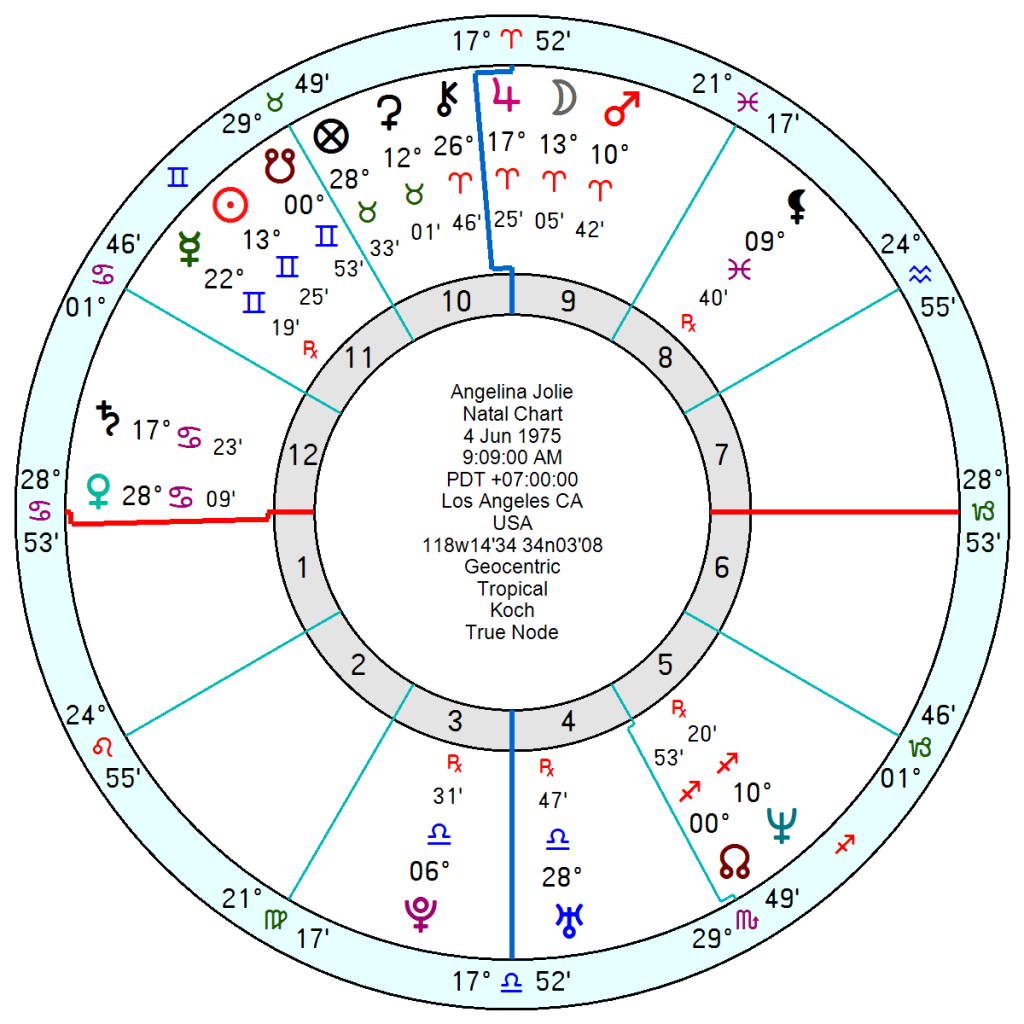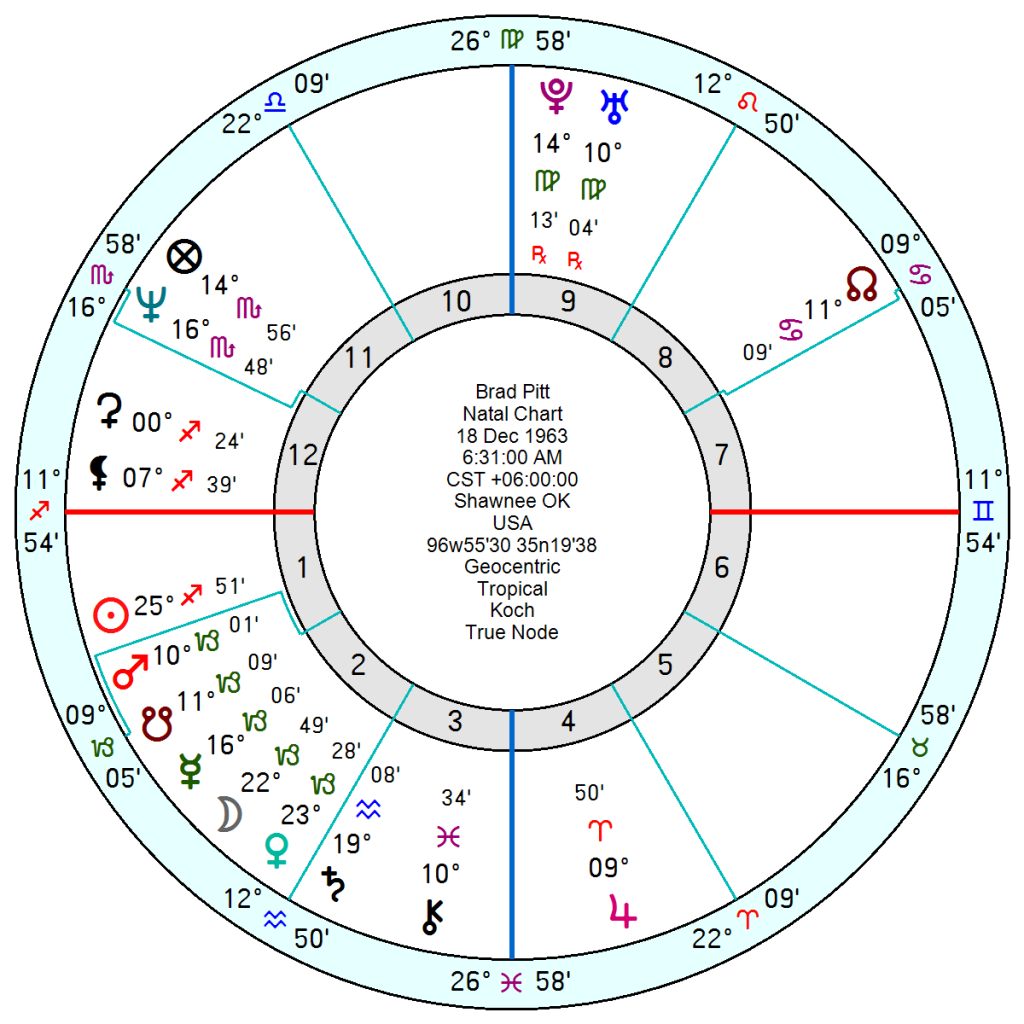 Incarcerated for over half a century, cult-leader Charles Manson's protégé and co-perpetrator Leslie van Houten has been released on parole. While in prison since the murder she committed aged 19, she has finished a master's degree in humanities and participating in a range of mental health and self-help programs.
Two things intrigue me – what kind of chart indicates an entire adult life behind bars and what was Chiron's input?
She was born 23 August 1949 5.51am Los Angeles, with her Virgo Sun and Saturn sitting on her Ascendant square Chiron exactly on her IC with Moon Pluto in her 12th.
Chiron on the IC points to the wound being in the family leading to feelings of rootlessness and insecurity with a need to people-please to be accepted – a classic cult mark. Squaring her Saturn and the Sun would only add to her sense of worthlessness leading to self-destructive behaviour and an intolerance of vulnerability or weakness. One description of Saturn square Chiron is 'locked in a self-imposed box. Carrying depression as a wound. Carrying loneliness as a wound.'
Talk about attracting what you most fear.
Manson, 12 November 1934 4.40pm Cincinnati, OH, had his Chiron at 8 degrees Gemini, exactly square her Saturn – so he tapped deep into her issues.
[For previous Charles Manson post see 20 November 2017; for previous Van Houten 1 December 2020.]
The other self-destructive partnership still in headline-grabbing gear is the endless saga of Brad Pitt and Angelina Jolie's ill-fated match.
As with all matters astrological there are always several factors involved. In their case Pluto – with the relationship chart having a composite Sun opposition Pluto which makes for a possessive and controlling match which eventually splits with a long-drawn out hostile, bitter battle. His Pluto squares her Sun natally and her Pluto squares his Mars – all set for an endless bout of toxicity. Plutonic relationships are about transformation – they arrive for a reason in each individual's life to precipitate a change. Once the lesson has been learnt and the transition to a deeper self-understanding accomplished there is no longer a need for the Pluto tie and they can split. The Jolie-Pitts have clearly not quite got there yet. See previous post 17 August 2022.
Chiron of the unhealable wound is described as an animal cowering in a cave lashing out in pain. Pitt's Chiron is conjunct Jolie's Black Moon (no idea what that means but doesn't sound healthy) and square her Neptune and Sun. Her Chiron squares his Venus Moon in Capricorn.
It is a karmic bond with his wound being attracted to her darkness (which she has in spades from a traumatic mother and childhood with a Moon Mars opposition Pluto.) His Moon Venus conjunction and Jupiter in his 4th suggests a supportive childhood which may have exacerbated her own sense of unworthiness from the mess in which she grew up. Chiron square Venus in synastry can also bring up accusations that the Venus half is profligate with money – which is partly what this recent bout of accusations vis a vis their once jointly owned Provence winery is about.
   Will it ever end? The 2024/25 Solar Eclipses will be shaking up her Mars Moon in Aries opposition Pluto which might lay a few rays of daylight in. But with tr Pluto moving through her 7th for another decade and a half she's unlikely to find relationships mellow -quite the reverse.  Their relationship chart will grind on under immense strain for another three or four years yet.    
ADD ON: Looking at other incarcerated Manson followers Chiron does loom large.
Patricia Kernwinkel has Chiron sitting on her Ascendant and conjunct Charles Manson's Scorpio Sun Venus.
Susan Atkins has Chiron conjunct her Midheaven and conjunct Manson's Sun Venus.
Robert Beausoleil has his Chiron conjunct his Sun widely conjunct his Ascendant and conjunct Manson's Sun.
 Charles Watson has his Chiron conjunct his IC and Manson's Chiron is square his Sun.
All birth data on ADB. Manson fed into all those deep wounds and created havoc.