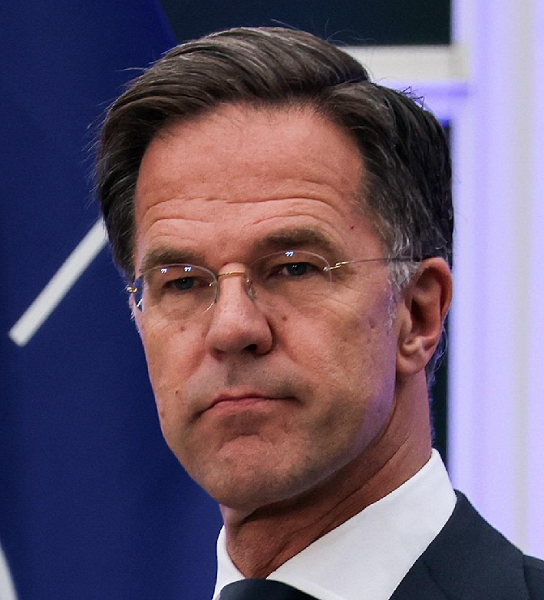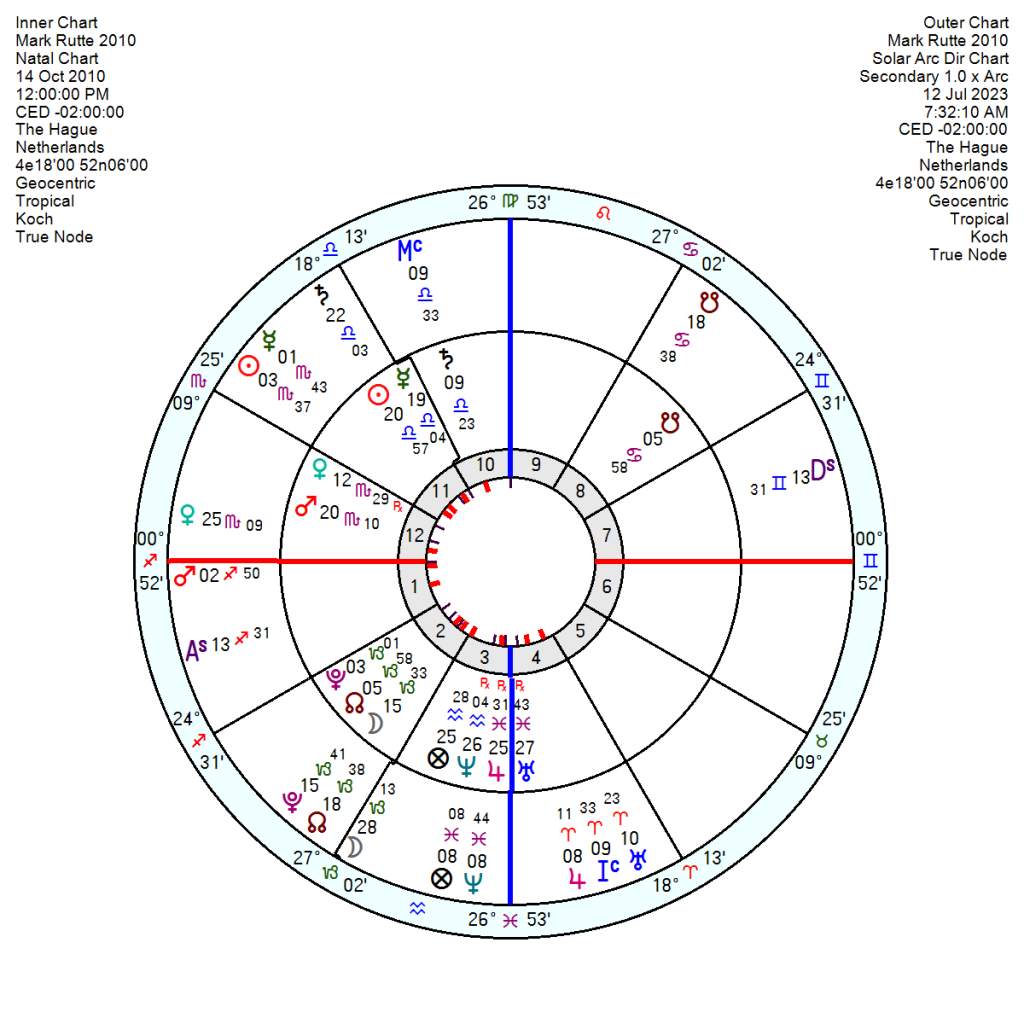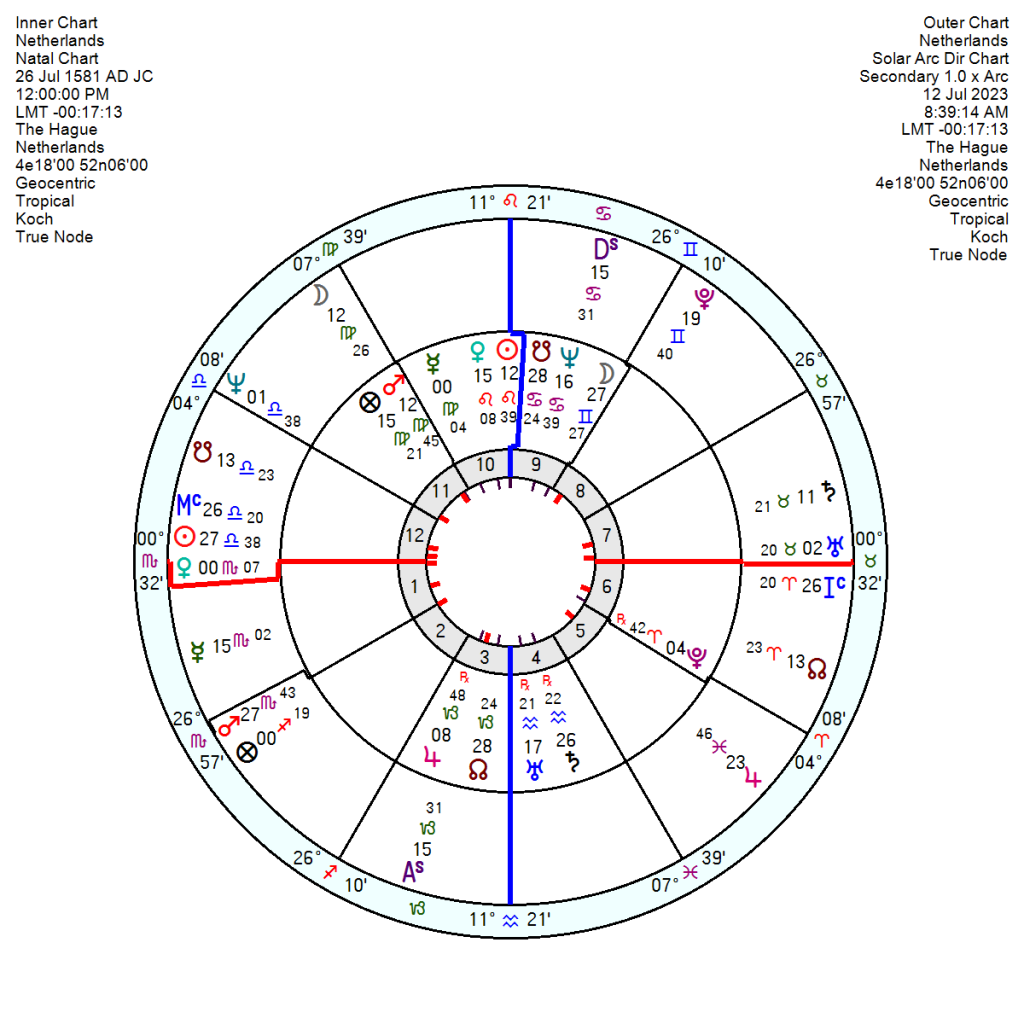 Mark Rutte has ended a 13 year run in the Netherlands as prime minister, bowing out after a row over immigration collapsed the coalition government. He said he will stay on as a caretaker prime minister until the general election in November. Known as "Teflon Mark," for his ability to survive a series of political crises, he is described as a manager not a visionary – pragmatic, flexible and boring. His popularity has sagged in recent times, with his exit over migration seen by some as a strategic ploy to allow his own party to win the next election.
He started his run on 14 October 2010 on a lucky Jupiter Uranus in Pisces but all indications from that chart are that he should have bowed out at last time round in early 2022. Then there was a Solar Arc Saturn conjunct the Sun and Solar Arc Uranus opposition the Saturn hinting at the end of the road.
His personal chart, 14 February 1967 6.53 pm The Hague is a mix of jolting change and great relief pending from new opportunities on the horizon. Tr Neptune is conjunct his 7th house Saturn in Pisces at the moment exactly, pointing to disappointments in partnerships; with a tense, jolting Solar Arc opposition his Neptune, moving to square his Aquarius Sun in 2024 – at the same time as tr Uranus rattles up his Sun square Neptune (and SA Saturn).Tr Pluto is square his Mars at zero degrees Scorpio which is paralysed and frustrating in 2023/24 and he has a major setback from Solar Arc Mars square his Saturn in late 2024.
  However he also has his Solar Arc Midheaven conjunct his Jupiter for success and his Solar Arc Jupiter conjunct his Uranus bringing a lucky break with relief also in 2024. Plus tr Saturn moving above the descendant on his chart which is usually a career marker upwards. With tr Jupiter moving across his 10th house mid 2024 to mid 2025 which usually brings promotion or recognition in some way. He'll no doubt be handed a helpful gig to ease the pain.
He was a so-so fit with the Netherlands, 26 July 1581 JC, with his Aquarius Sun conjunct the Netherlands Saturn and his Neptune square the Neth's Saturn – dull with ripples of distrust. But his Jupiter did conjunct the Neth South Node so he would provide a sense of faux comfort even if he did not produce any progressive policies.