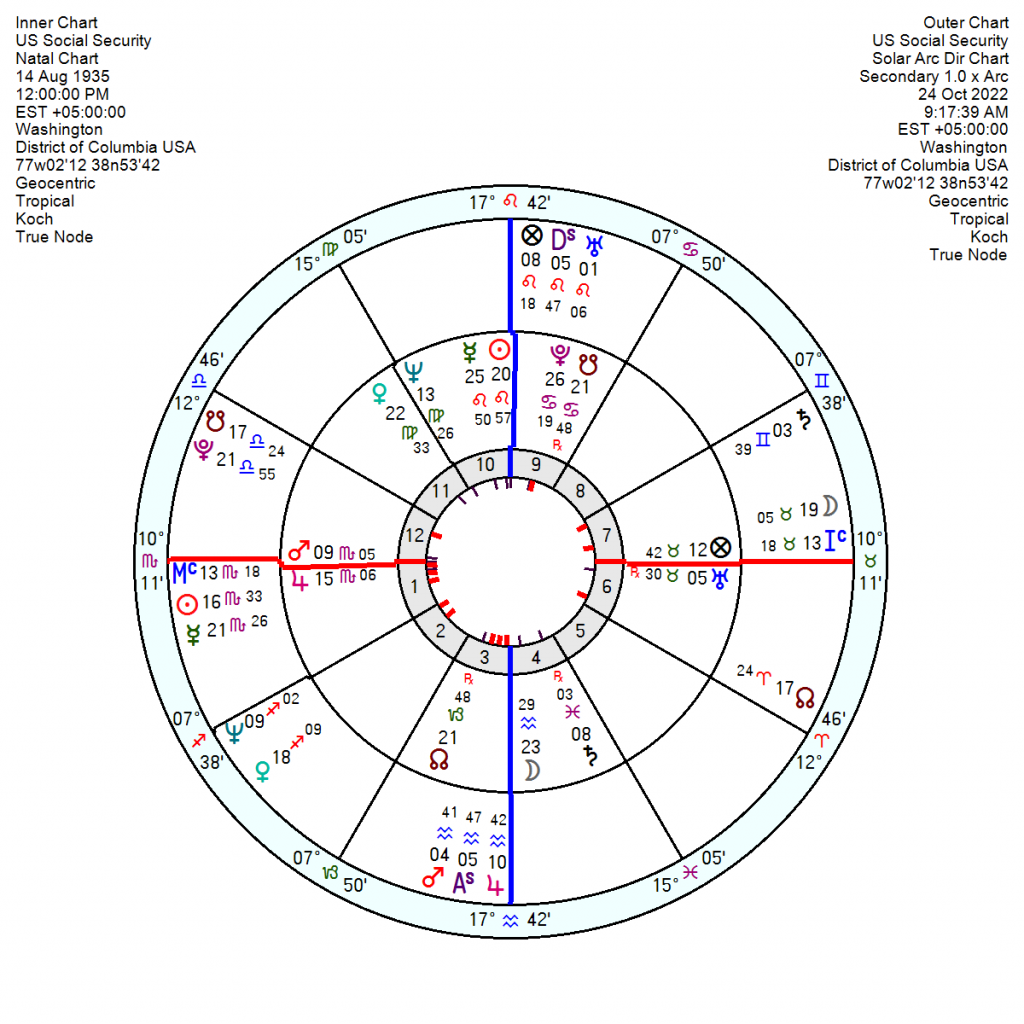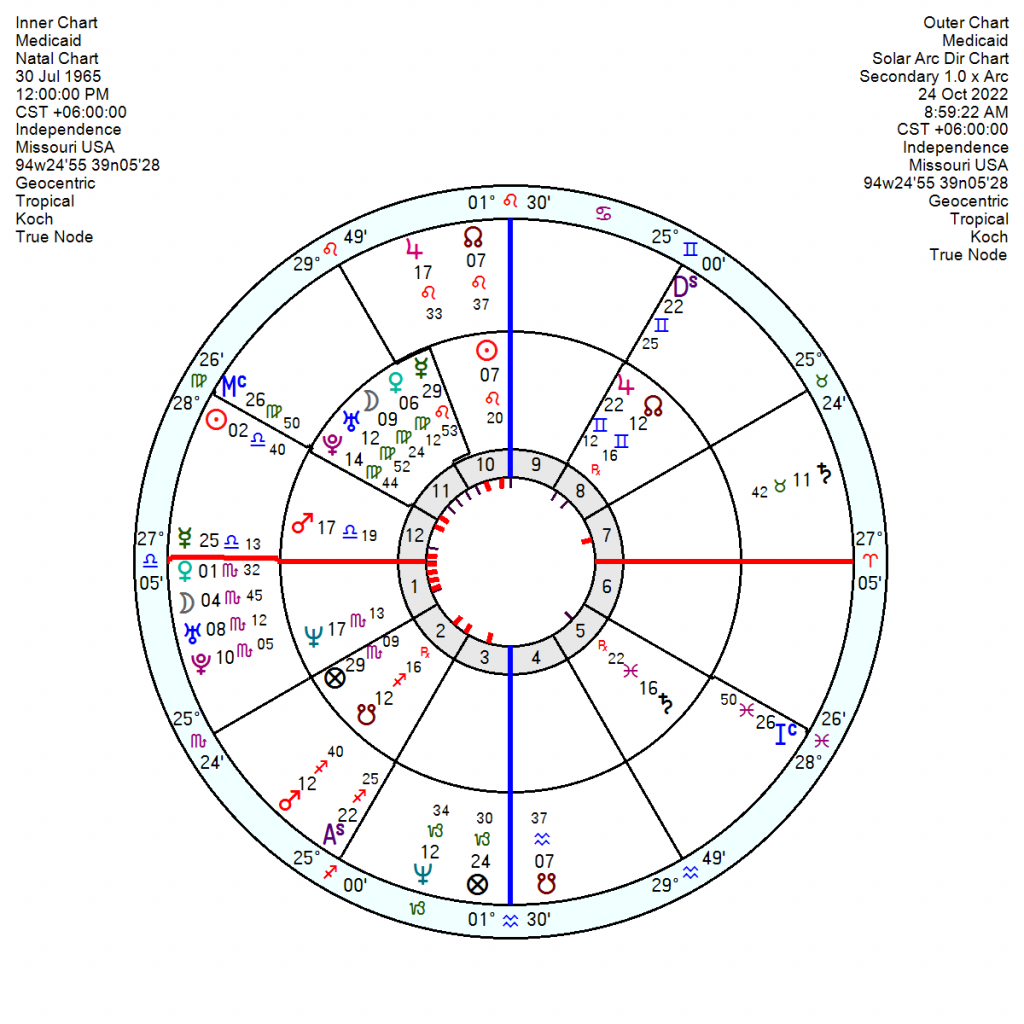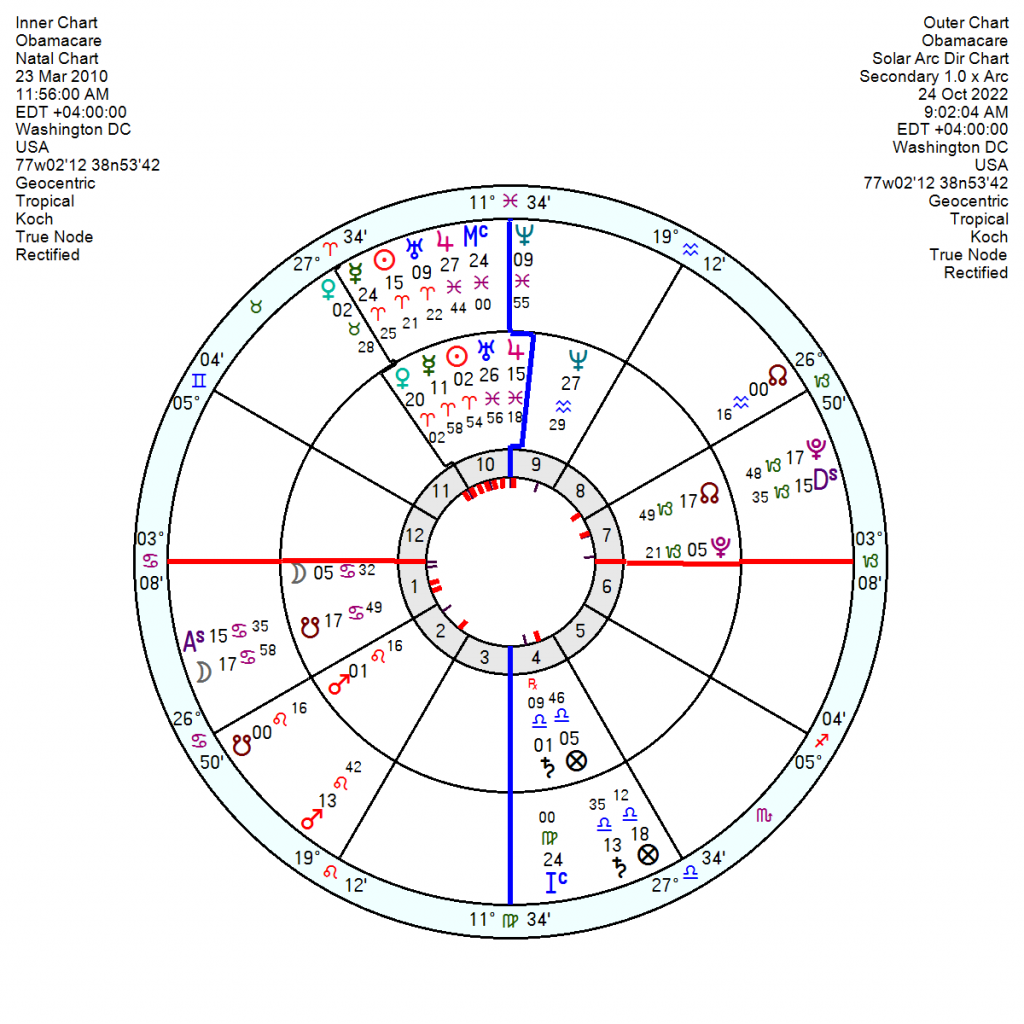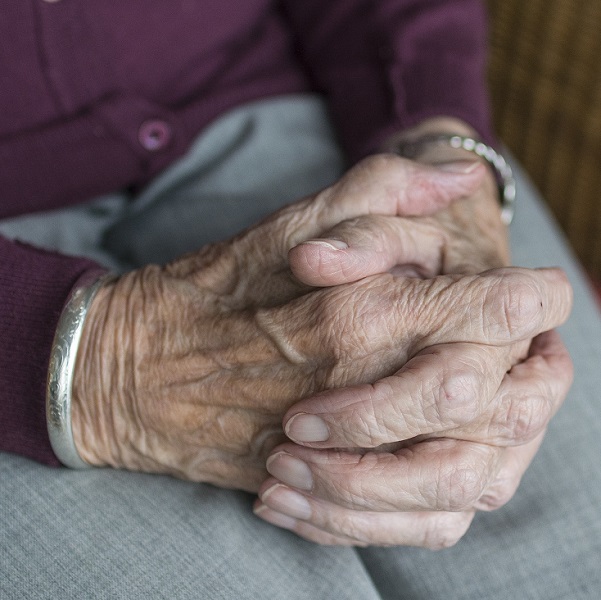 Political swings to the right are always a risk for the USA's Social Security and Medicare systems. Guaranteeing a safety net for the disadvantaged, accepted unquestioningly in Europe, appears to be an anathema to a certain type of Republican.
 The Social Security Administration was set up on 14 August 1935 by Franklin D. Roosevelt. The Leo Sun and Mercury are catching the downbeat tr Saturn opposition this year and the disruptive tr Uranus square in 2023 – which does suggest some tensions and changes. There could be a major overhaul in 2026 with tr Pluto square the Uranus.
 Medicare was set up in 1965 on 30 July, another Leo, and is on high alert and edgy over coming months with tr Uranus opposition the Neptune; with a major shock and jolt coming sometime this year from Solar Arc Mars square the Uranus and worse by 2024 with a dead-halt Solar Arc Mars square the Pluto.
  The Affordable Care Act (Obamacare), 23 March 2010 looks to be under immense pressure with a frustrating, trapped tr Pluto opposition Mars in 2024/25. With an undermining tr Neptune Saturn conjunct the Sun in 2025 and square the Pluto and Moon by 2027. That looks to be a damaging run from 2024 to 2027.
PS. I am not that familiar with the US system so this is just from the foundation charts themselves.