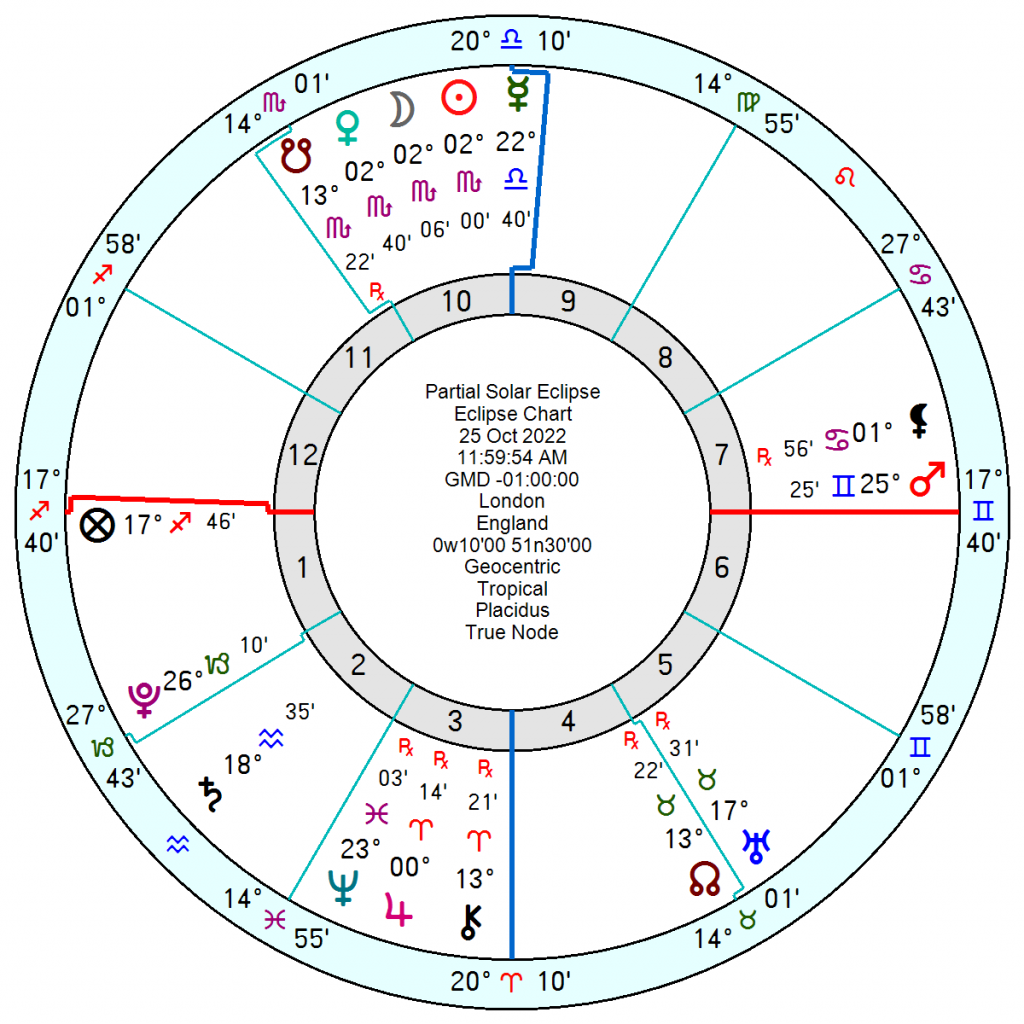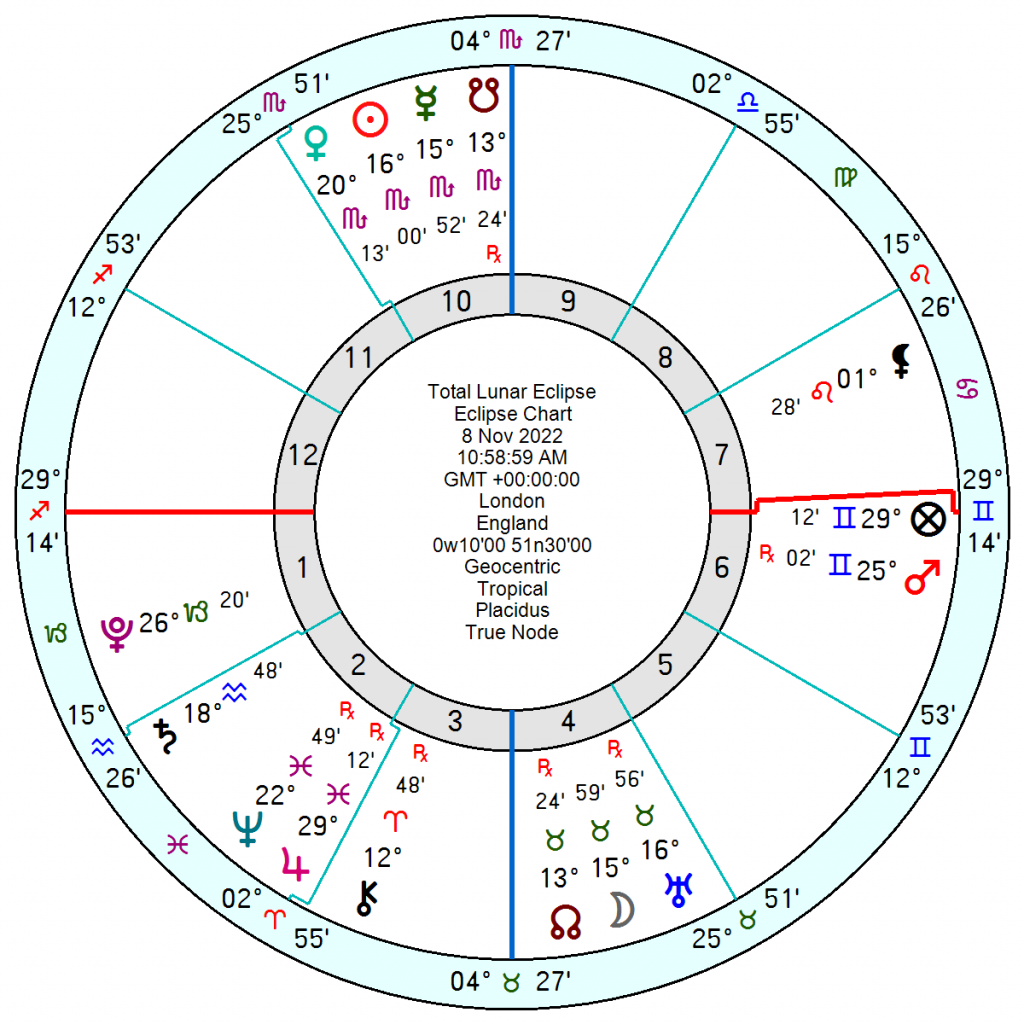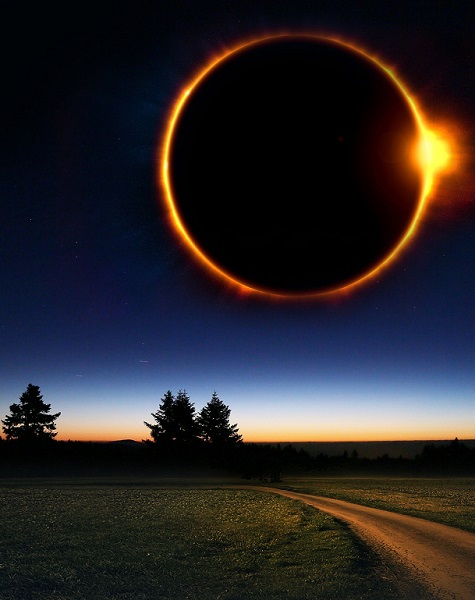 Today's Solar Eclipse at 2 degrees Scorpio is in a Saros Series hinting at forceful even manic activity intent on taking power – and huge efforts in group activity. The following Lunar Eclipse at 16 Taurus is likely to be even more powerful with the Eclipsed Full Moon in close aspect to Uranus square Saturn.
Looking back over previous occurrences of similar 6 South Saros Series Eclipse there were events of considerable magnitude, none falling on the day itself though shortly before or after. Eclipses are thought to have around six months of influence. To be remembered in all examples there are always other influences in play as well which can make a significant difference.
Solar Eclipse – October 14 2004:
On September 1 – the Beslan school siege and botched hostage rescue with 333 dead in Russia
November 22 – the Orange Revolution in Ukraine erupts after corrupt elections.
26 December – Indian Ocean earthquake/tsunami leaves quarter of a million dead.
Solar Eclipse – October 3 1986:
November – the Iran-Contra leak
Solar Eclipse – 22 September 1968:
August 20 – invasion of Czechoslovakia
September – Arthur Ashe wins US Open and Tet Offensive in Vietnam ends.
October 5 – Irish Troubles start after Derry civil rights march.
Solar Eclipse – 12 September 1950
June 25 – Korean War starts.
Solar Eclipse – 31 August 1932
July – Dow Jones hits lowest level of the Depression
July 31 – Nazis become largest party in Reichstag.
September – Soviet famine starts with 5 to 8 million dead, Stalin blamed.
November – hurricane kills 2500 in Cuba.
Solar Eclipse – 21 August 1914
June – Archduke Ferdinand assassinated
July – World War 1 starts.
Before panic sets it it should be pointed out that in 1914 Pluto was just into Cancer with Saturn rapidly approaching a conjunction. Saturn Pluto is usually around for major wars and isn't at the moment.