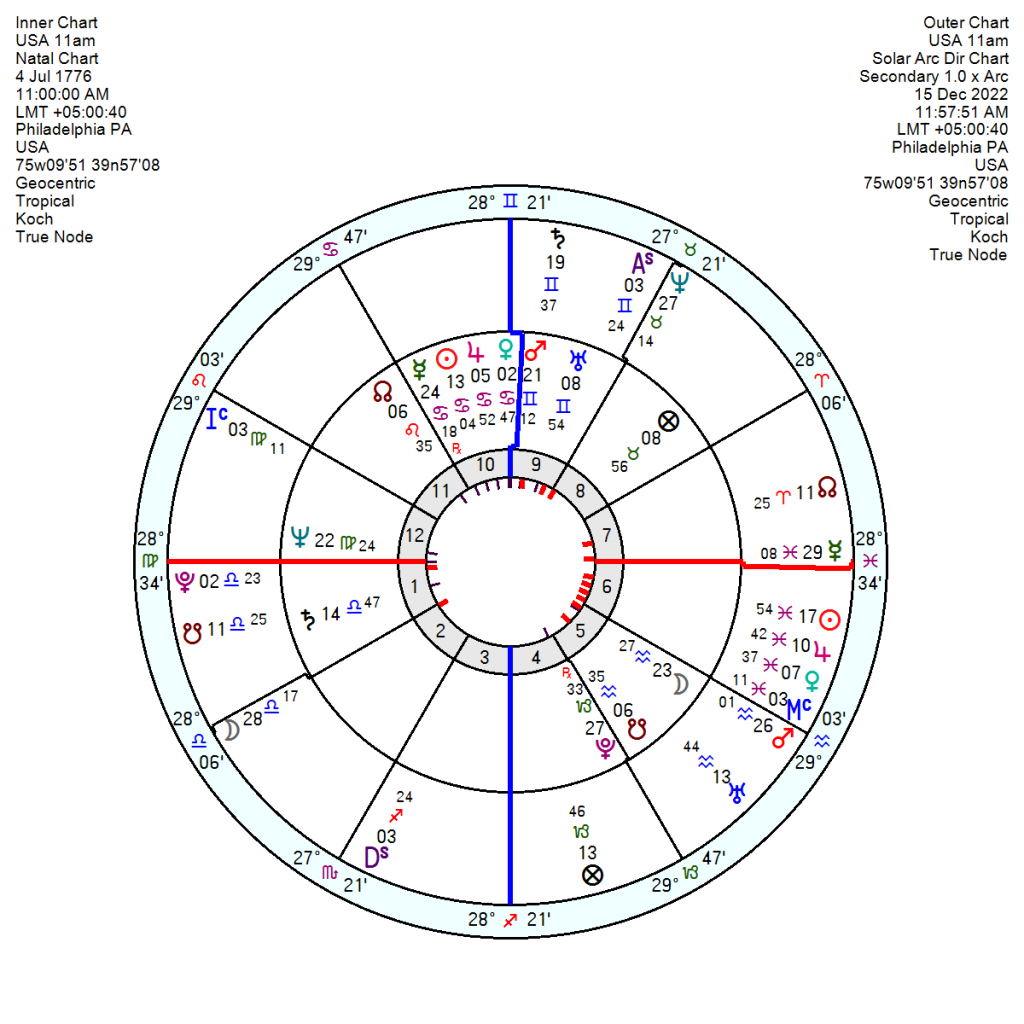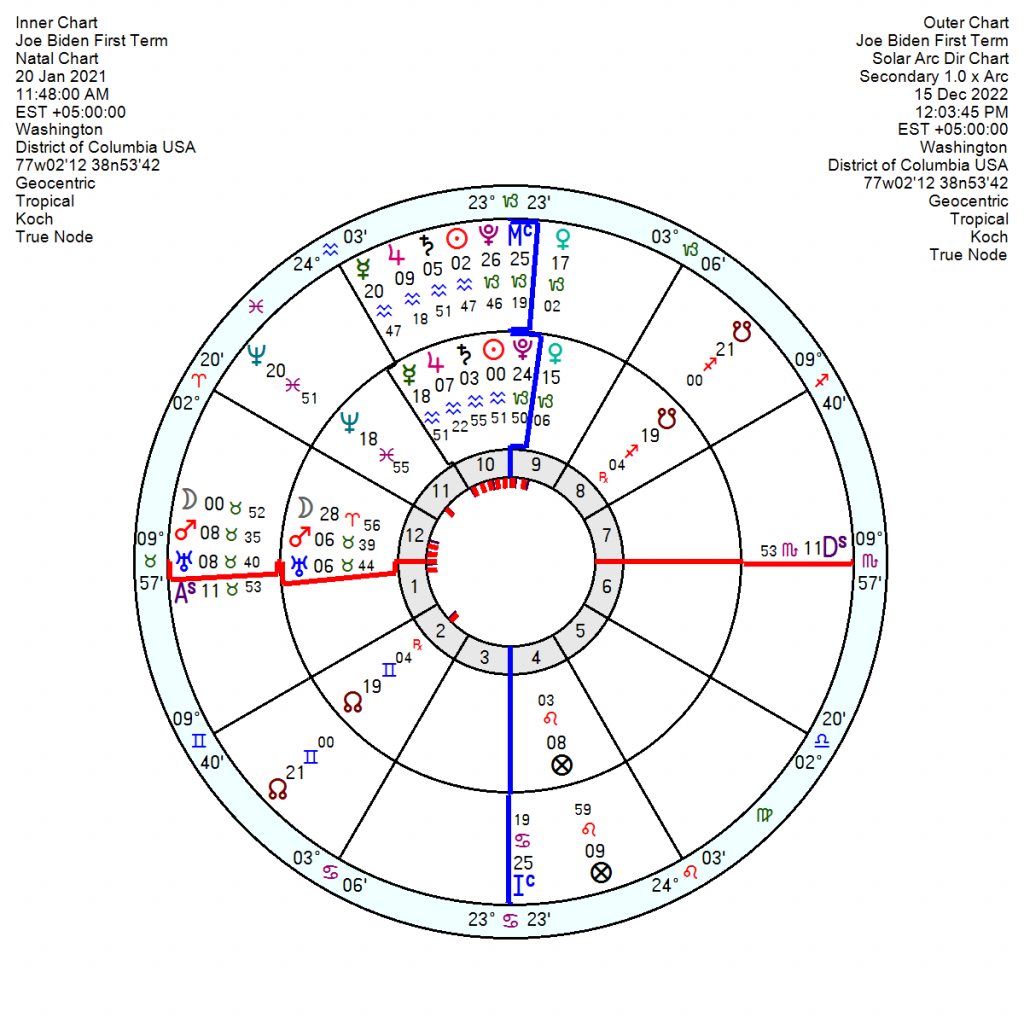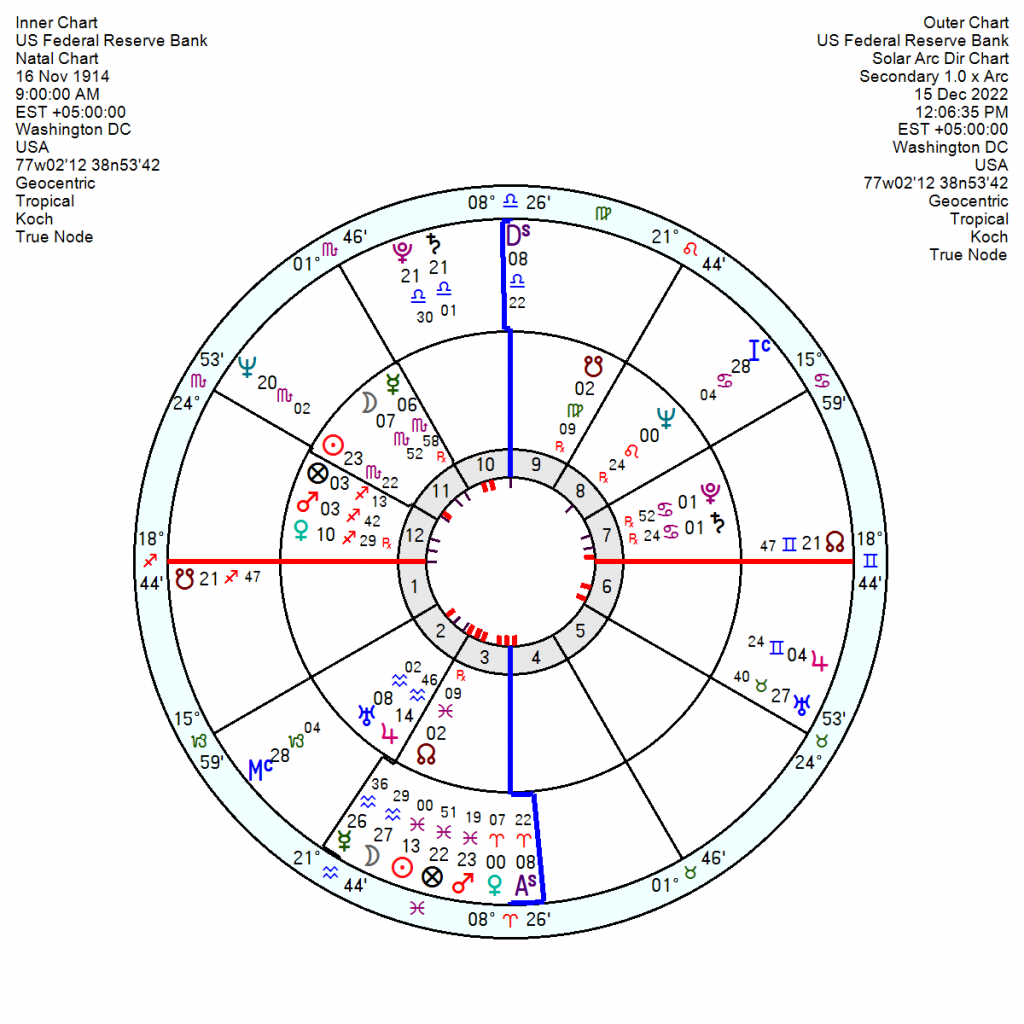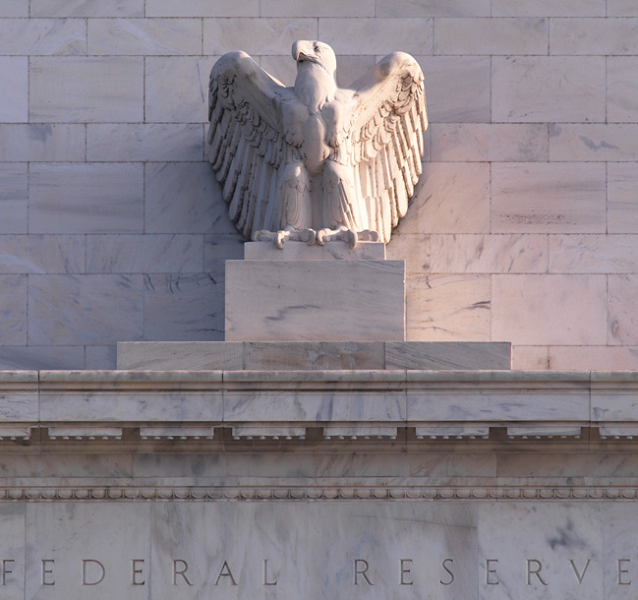 The USA's Pluto Return rolls on until October 2023, heightening some tensions and bitter divisions because of the Mercury opposition but nothing more than in recent years. What is not clear since epochal changes don't always/usually happen in a blinding flash is the trajectory for the USA in the next historical phase. Pluto Returns often bring a fall from superpower status though occasionally they usher in a revival. Pluto deconstructs and reconstructs. See post 17 October 2020.
In the immediate future on the USA 4 July 1776 chart there will be high anxiety and a few disastrous setbacks this coming April. But the real mishaps and significant misfortune come when Solar Arc Saturn is conjunct the USA Mars and squares the Neptune which won't kick in till early through mid 2024.
What does flag up earlier is Pluto putting a toe into into Aquarius in late March till mid June 2023. That opposes the USA Uranus/Neptune midpoint, described by Ebertin as: "losses, calamities, inability to make a firm stand and at the mercy of circumstances." Ebertin can be overly dramatic but it looks like a worrisome time.
Pluto into Aquarius shows up in starker form in Joe Biden's Term chart and the USA Federal Reserve chart. The Sun was at zero degrees Aquarius for the 2021 Inauguration and that will be under considerable pressure on and off till late 2024. Tr Pluto square Sun usually brings major challenges, can feel blocked or disastrous as old structures are pulled down. The past two years may seem easy in comparison for Biden as Pluto bulldozes on.
  The high-risk nature of Biden's term of office, indicated by the Sun Saturn Jupiter square Mars Uranus, (20 January 2021 11.48am), when he was inaugurated will come to boiling point with the Solar Arc Saturn closing the explosive square to Mars to exact in 8 months and square Uranus in 10 months, though could be in effect sooner.  By 2024 Solar Arc Saturn will conjunct the Jupiter exactly for a downbeat, enthusiasm-denting time.  
The US Federal Reserve, 16 November 1914 9am chart, has an 8th house Neptune at zero degrees Leo which will catch the tr Pluto opposition exactly later March to mid June 2023, and again through 2024. This usually coincides with a sense of devastation and loss, at the very least massive confusion. Late August 2023 tr Uranus opposes the FedRes Scorpio Sun for a jolt and a forced change of direction, continuing into 2024. By 2025 tr Neptune Saturn in Aries will square the FedRes Saturn Pluto in Cancer which will see more financial worries and grave uncertainty.
No country will escape unscathed over the next three years so this can't be seen as a solely USA time of trial. But the outer planet changeover will undoubtedly make its presence felt stateside.
Joe Biden personally will have his sinking moments mid February to mid March and late November through December 2023 when he will be facing a run of catastrophes with tr Neptune opposition his Mars/Pluto midpoint. He'll also be knocked sideways July to October by his Mars/Uranus midpoint. And be having a fairly bad-tempered year in general with outbursts as he gets triggered. He'll have moments of confusion March to June 2023. But it is 2024 when his problems mount. He'll face them head on with bullish confidence but tr Pluto in an undermining trine to his 10th house Neptune and an emotionally-conflicted square to his Taurus Moon will be hard to overcome.
Poor Kamala Harris is still – indeed more so than before – labouring under tr Pluto square her Libra Sun and Aries Moon till late 2023 which is tough going, with the additional weight of her Solar Arc Saturn sitting on top of her Moon and opposition her Sun for nine months into 2023. Nothing easy and 2024 looks hugely uncertain and undermining for her.