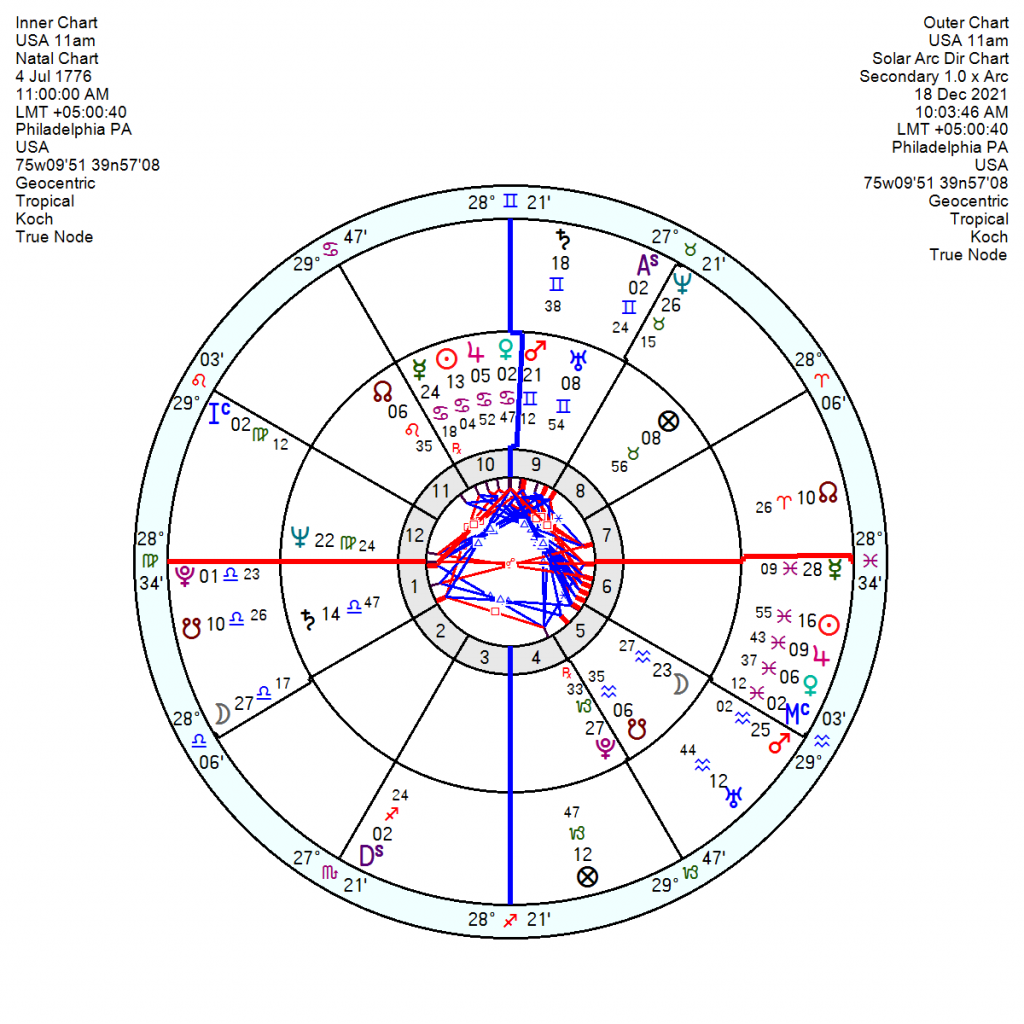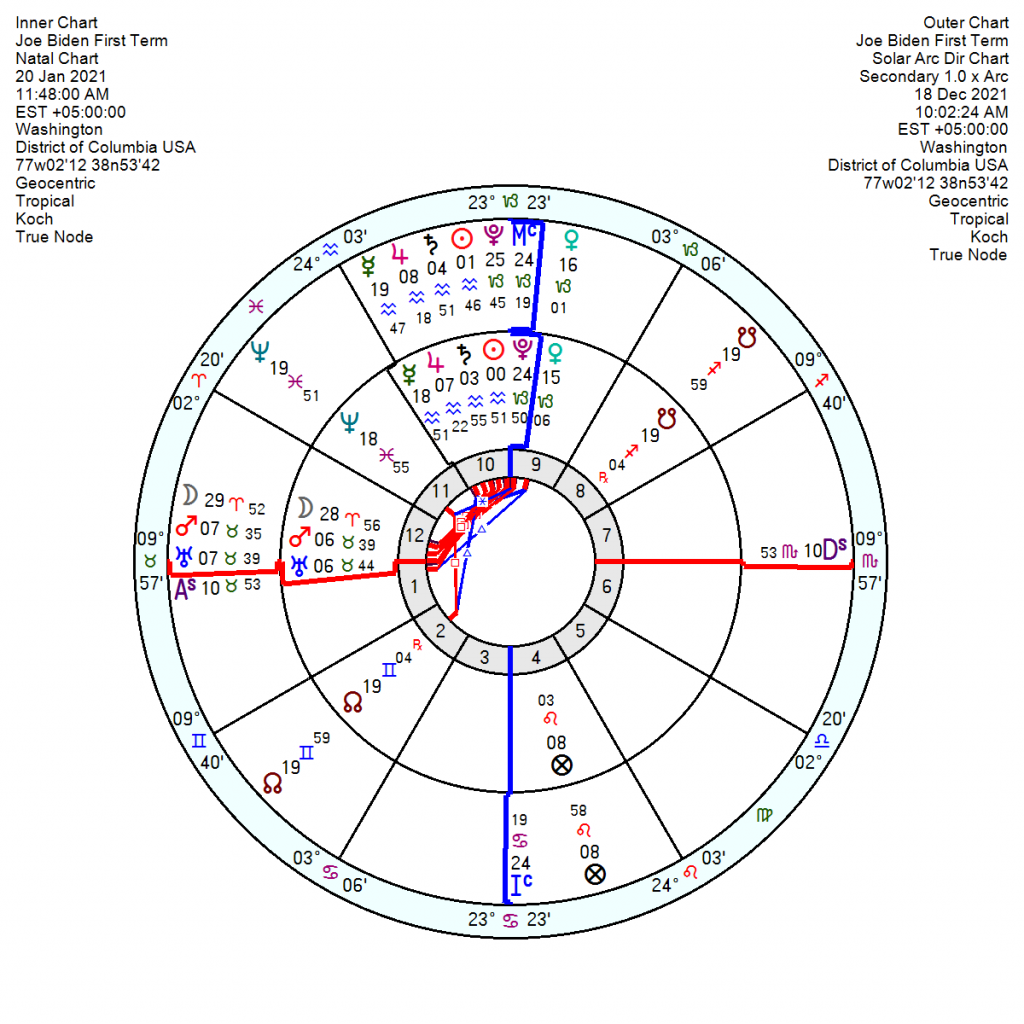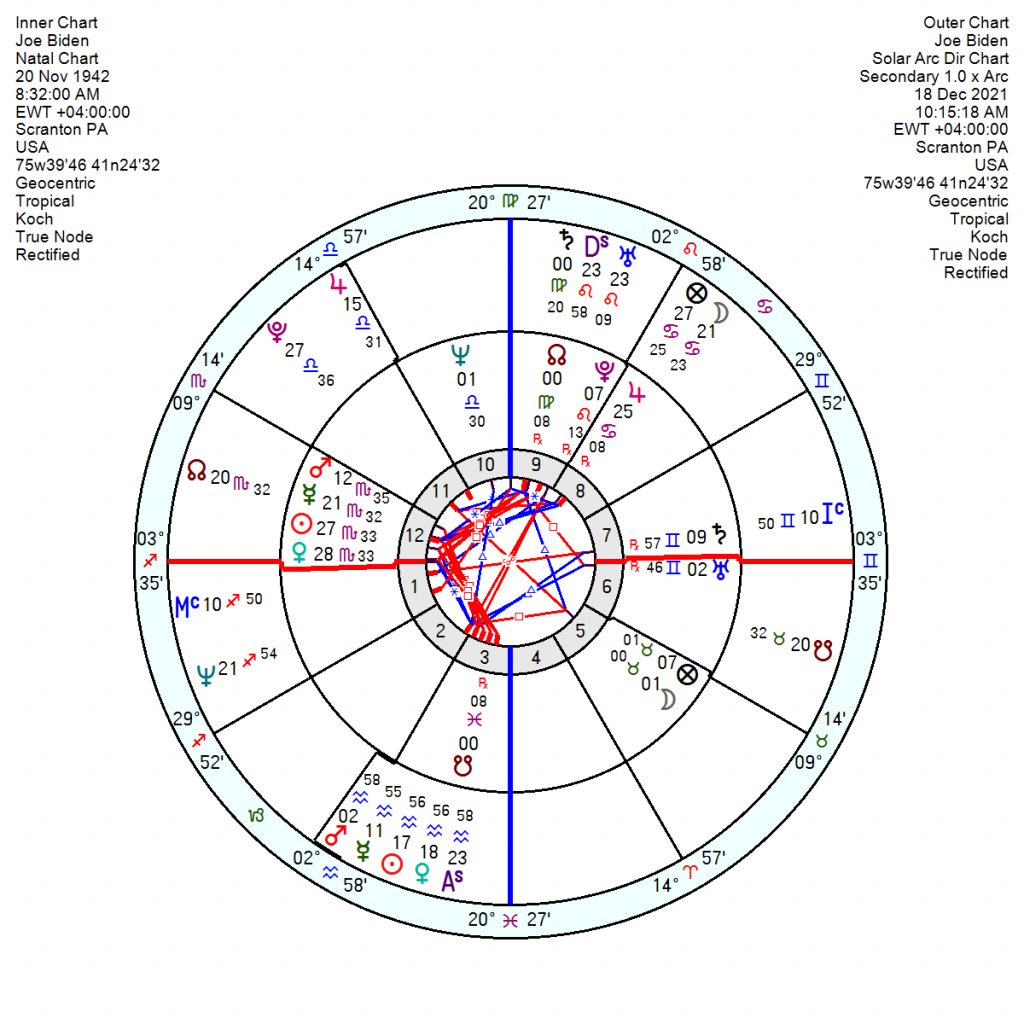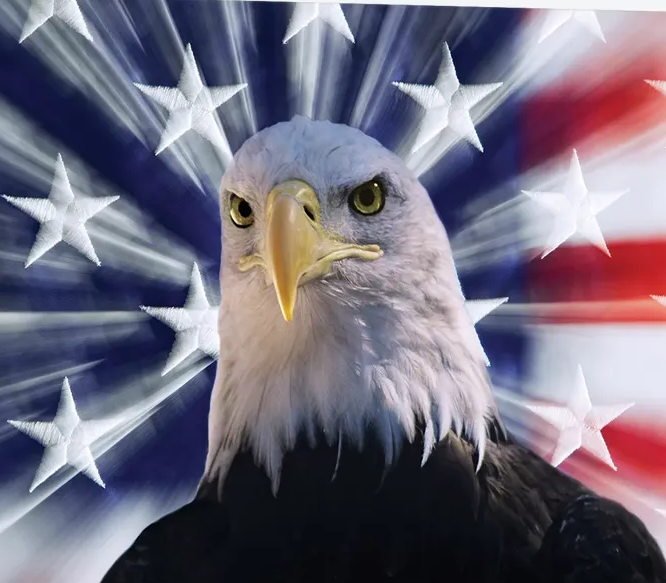 The United States poised on the brink of a momentous Pluto Return is stumbling through a discombobulating transition from the wild west of the Trump years into Biden dullsville. What Jon Sopel, the BBC correspondent, described as four years of 'a Bacchanalian orgy of stories, backbiting, sackings, leaks, fury and indignation, and chaos'; into 'order, discipline, process and a chain of command.' From 'a daily fix of crack cocaine to a half of lemonade shandy once a week.' For those who view politics as entertainment it has proved a never-to-be-admitted disappointment.
The Biden Inauguration chart did not appear that bland with an explosive Mars Uranus square Sun Saturn. Though the full potential of that volatile mix may be to come. The pandemic has thrown a smokescreen over many political sinkholes though the low ratings of Biden and VP may be an indication of woes to come.
  On the USA chart tr Neptune will continue to square the US Mars for the final time mid January to mid February 2022 which usually brings a panicky sense of failure. Neptune will continue to oppose the US Neptune on and off all year, which will tug on the USA Mars, as well as a Jupiter midpoint, so the sinking feeling of all not being well will roll on.
The Pluto Return kicks in from early February and runs on and off till late 2023. There can be events around the exact return – for example Stalin died on ancient Russia's Pluto Return; and Spain saw the dictator Franco relinquish power on a Pluto Return; in Scotland the Jacobite rebellion was ruthlessly crushed on a Pluto Return in 1745. But on the whole it is a sign of a historic shift, part of a long process; and can bring either a surge to greatness or the opposite as an old superpower fades.
What will help keep American spirits upbeat is Jupiter moving through Pisces trine the USA Venus, Jupiter in Cancer in January and then trine the Sun late February into March. These are mild influences but will boost morale en passant.
Relations with Russia and Iran will be stressed, especially coincidentally during the exact Pluto Returns – February to mid March, late June to early August and mid December across the New Year into 2023. The relationship chart with Russia has a composite Mars at 27 Cancer and with Iran a composite Sun at 27 Aries – so there will be a considerable amount of aggravation and tension. China less so which is reflected on Biden's astrocartography which puts his assertive/aggressive Mars Descendant line through Moscow and Iran; with dither and indecision through China. (His birth time being sound that is.)
The chart of Biden's Administration will be ruffled by the Taurus/Scorpio Eclipses hitting on the Mars Uranus and there'll be a few disappointments along the way. But it is 2023/2024 when the real problems blow up with the Solar Arc Saturn moving to square the Mars Uranus to exact; plus a punishing Saturn/Pluto midpoint.
Biden's personal chart will be mightily affected by the 2022 eclipses with his Mars in Scorpio catching the opposition from the late April Solar Eclipse; and his Sun, Venus, Mercury in Scorpio getting the same from the May Lunar Eclipse. Arguments will flare and he'll be faced with rolling crises and mistakes. Indeed 2022 will start with setbacks as tr Saturn squares his Mars and in March there's an insecure, jolting tr Uranus opposition his Mars. It'll be a stress-testing time as he moves towards his 80th birthday in November 2022.
His Solar Return from November 2021 for a year has a disruptive Mars opposition Uranus square Saturn which falls (birth time being accurate) in his 9th/3rd/1st which could point to foreign affairs arguments causing upset. I don't put too much store on Solar Returns but his Returns covering 2023/24 look critical for health and career matters which will put questionmarks over whether he'll stand again.
The US Federal Reserve chart will also be rattled by the Eclipses hitting on its Mercury Moon and Sun in Scorpio through 2022. But it will be 2023/24 when it faces its greatest test with a devastating confidence meltdown as tr Pluto squares its Neptune.
[For examples of other country's previous Pluto Returns see post October 16 2020.]