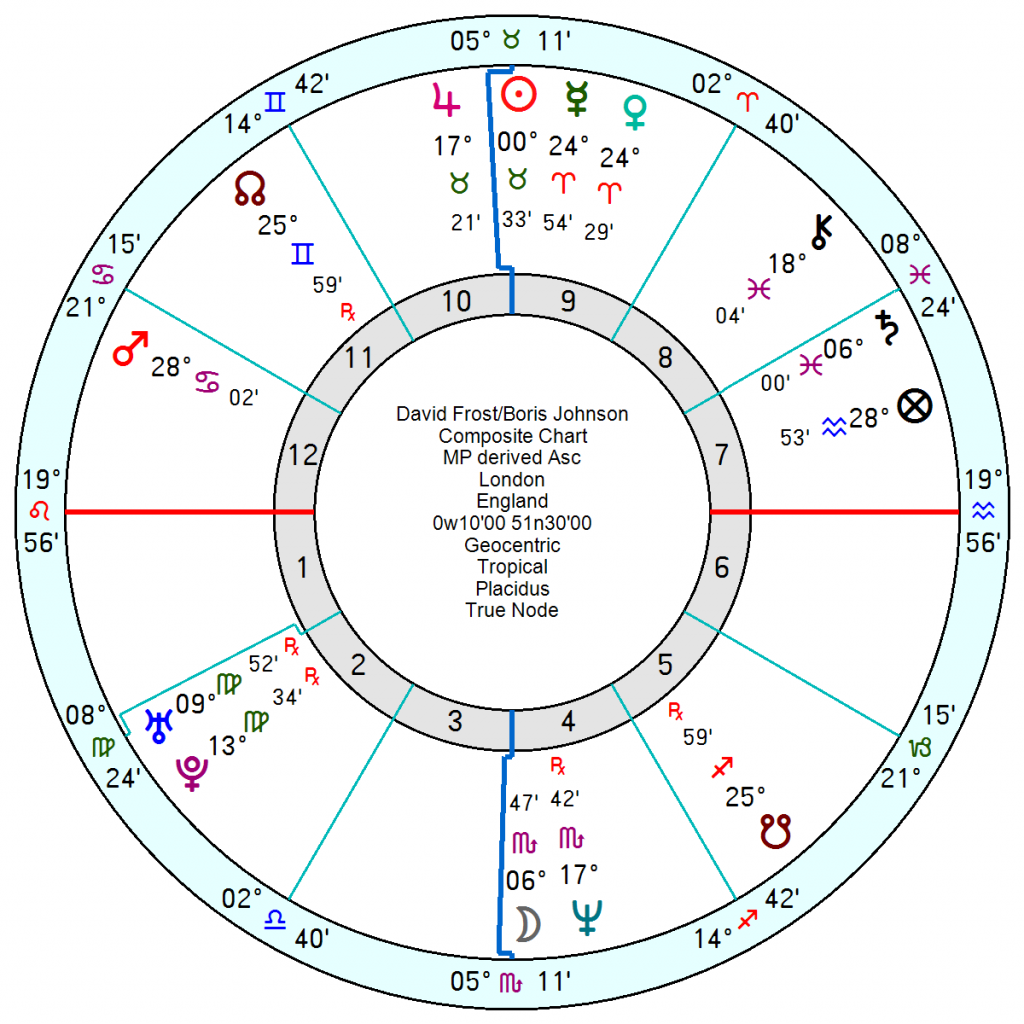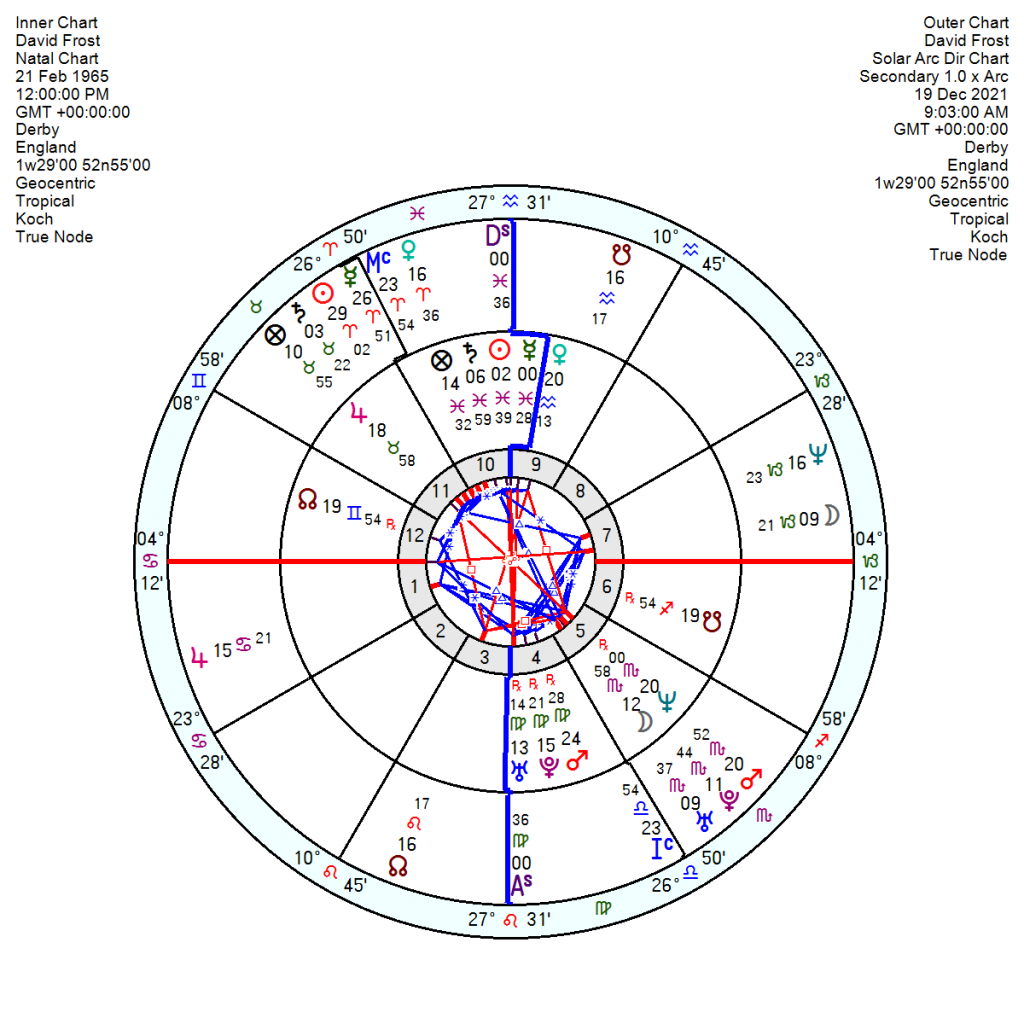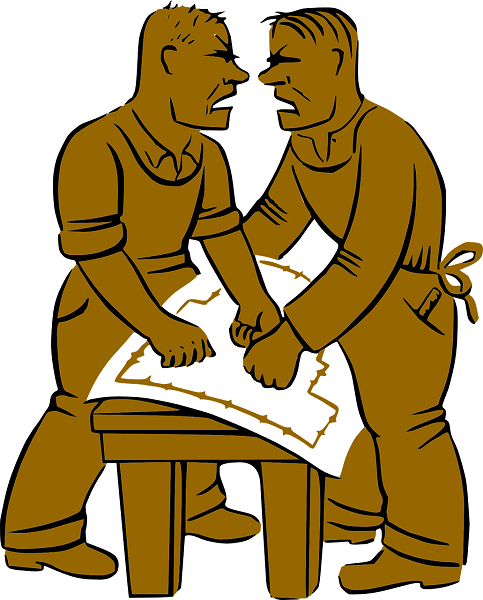 The surprise departure of David Frost, the UK Brexit negotiator won't cause any tears in the EU given his truculent rhetoric and bullying tactics. Though it will add to Boris Johnson's woes as his ship lists badly with one calamity after another. A right-winger, Frost has gone he said because he was concerned about covid curbs and high taxation policies. He leaves the intractable Northern Ireland protocol issue unresolved.
His relationship with Johnson has been under pressure for some time with tr Pluto square the Mercury Venus. What was always noteworthy was the approaching tr Pluto opposition their composite Mars from March 2022 onwards, on and off till late 2023. This suggests the mood between them will worsen considerably with rancour and bitterness surfacing in public.
Frost, 21 February 1965, was another of Boris's odd choices for best buddy with a Pisces Sun Saturn Mercury clashing badly with Boris's Mutable T Square of Uranus, Pluto, Saturn, Mars. And Frost also has a volatile Mars Pluto Uranus in Virgo, leading him to be dubbed 'the nightclub bouncer.'
  Frost looks dismayed in 2022 with the tr Neptune opposing his Mars from mid April onwards bringing a sense of failure so clearly what he hopes for isn't coming anytime soon.
There's an uncomfortable sense in the UK of similarities with the USA with the ultra-right wing being more visible and holding more sway than was usual in the past – and often running against the views of the great silent majority.
A recent report found that the British public do not share the government's appetite for perpetual conflict with the EU and more people see the bloc as a key future partner than the US.