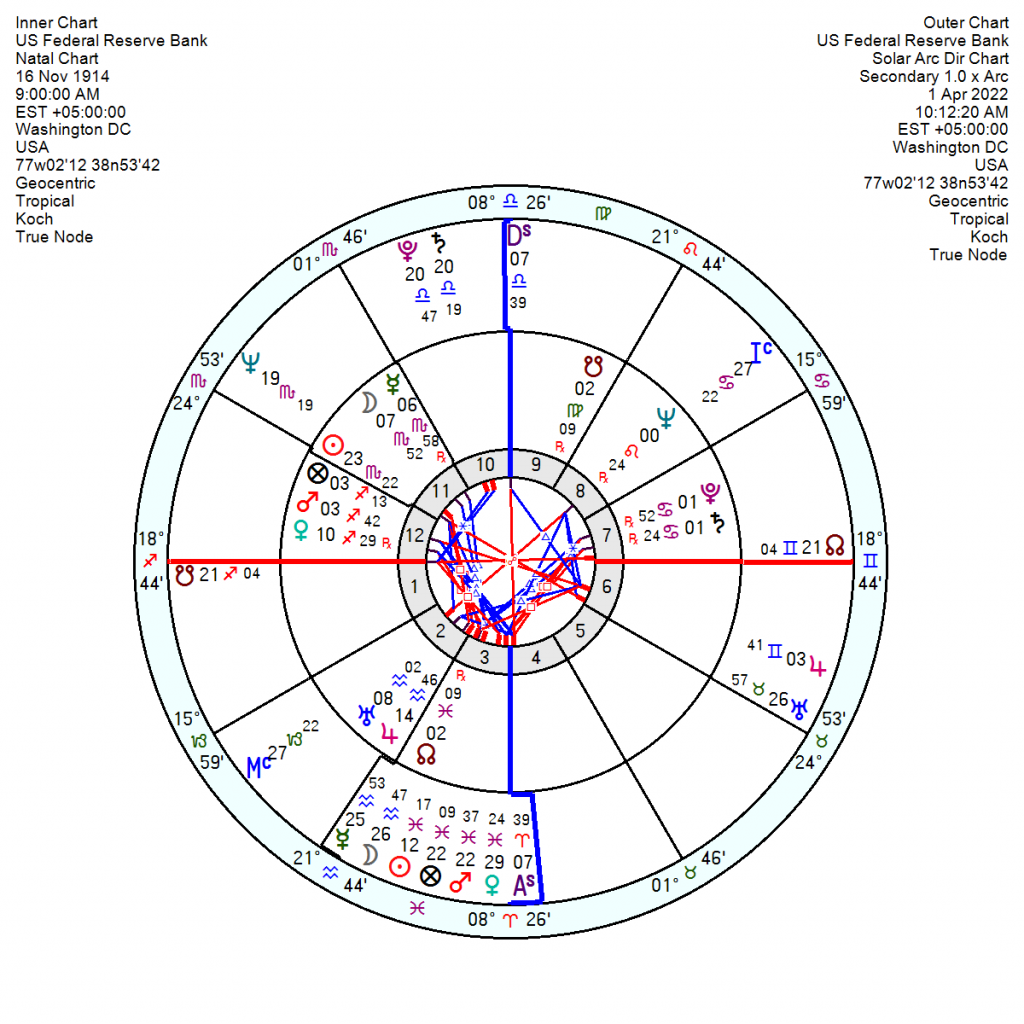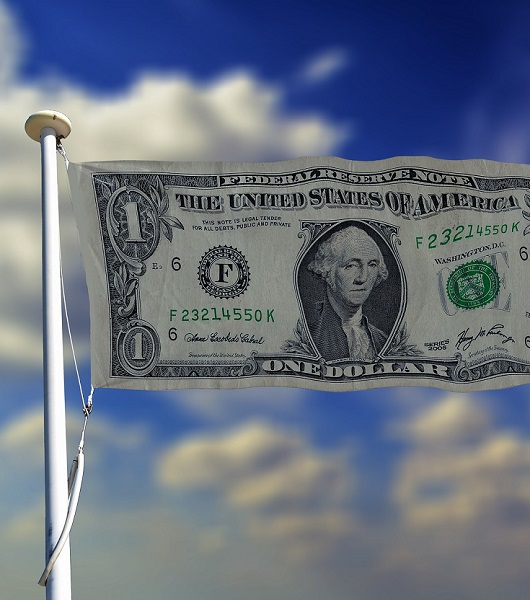 A more fragmented international monetary system may emerge from the unprecedented financial sanctions imposed on Russia after the Ukraine invasion which threatens to dilute the dominance of the US dollar, according to an IMF official. The dollar's share of international reserves had fallen from 70 per cent to 60 per cent over the past two decades and may fall further.
Mark Annand writes: "Unable to access the Visa payment system, Russian banks have already switched to the Chinese equivalent UnionPay, Saudi Arabia has commenced a parallel oil market benchmarked in Chinese Yuan, India the world's second largest petroleum importer is dealing direct with Moscow and Iran on semi-opaque hybrid currency trade barter terms.
Macro-economics is not my area and currency astrology charts are difficult to source, more so to analyze. But it will be one part of the global jigsaw as the tectonic plates shift in 2023 to 2026, with all four outer planets moving sign. Nothing will happen overnight and the dollar is likely to remain the dominant currency for years ahead, though weakened. But it will effectively end an era that has been in place for more than half a century. Part of the astrological narrative will also be connected to the USA Pluto Return.
The other factor is the end of the globalisation that has been in place for three decades. Suddenly companies are wakening up to supply chain problems and dangers if, for example, China were to invade Taiwan, which supplies 53 per cent of the global semi-conductors and 92 per cent for advanced chips. Entire industries would grind to a halt if Taiwan collapsed. Suddenly alternatives to all manner of basics such as lithium, nickel and cobalt are being sought, never mind oil and gas, and wheat/fertilisers.
The US Federal Reserve Bank chart will be a partial guide to the US dollar though having plotted previous dollar highs (Feb 1985, March 2002) and lows (Aug 78, May 95, and May 2011) there wasn't much that was illuminating – though these were standard currency fluctuations not global trends.
  The Fed Res opened for business on 16 November 1914 9am Washington, DC, and was certainly stressed after the 2008 crash when tr Pluto moved into Capricorn and opposed the Fed Res Saturn Pluto conjunction in Cancer. As tr Pluto moves into Aquarius it will oppose the 8th house Neptune in 2023/24 which will induce major panics and havoc – much as is flagged up on other central bank charts elsewhere. See previous post 10 September 2021: Pluto in Aquarius sending shock waves through central banks.
This year the Fed Res chart is beset by tr Saturn square the Scorpio Sun, having moved over the downbeat conjunction to Jupiter. The Eclipses will impact the Sun, Moon, Mercury in Scorpio which will tug on the 8th house Neptune – so it will be on a bumpy road, heading into more challenges over the next several years.
  I must say when I researched and wrote the previous September 2021 post on shock waves through central banks it wasn't too clear what black swan event would paddle in to cause it – but the jigsaw is beginning to fall into place, sadly providing a none-too-cheerful a picture in the short term.