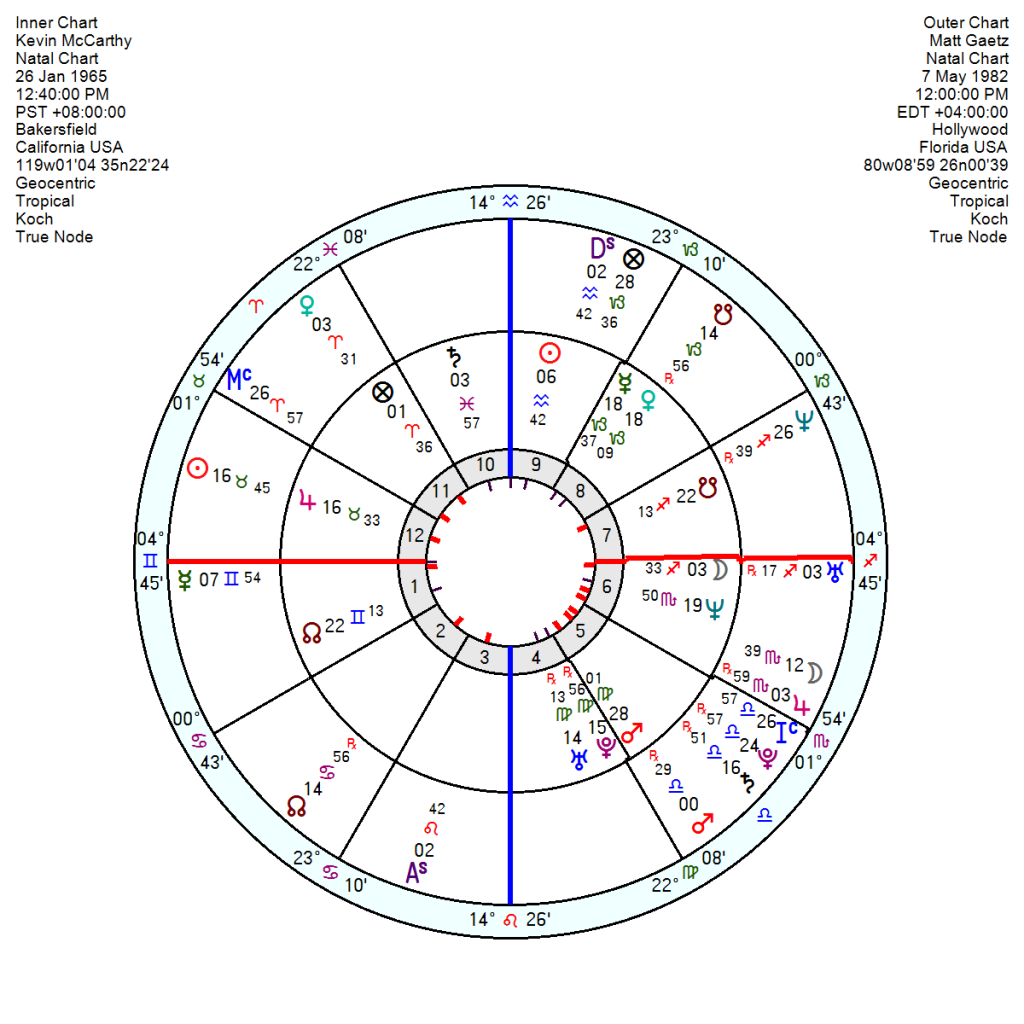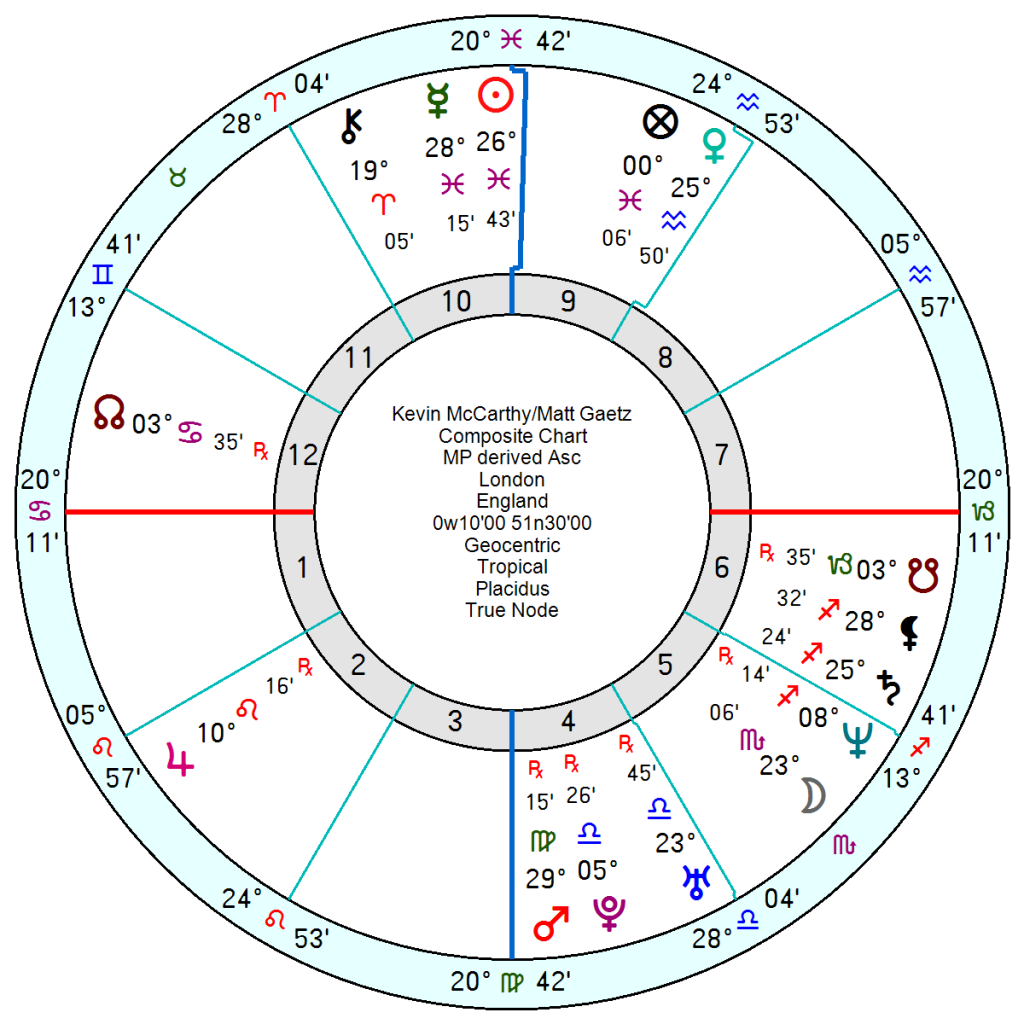 Kevin McCarthy has been removed as House Speaker on a little-used technicality by fellow Republican Matt Gaetz on a personal-spite and attention-grabbing mission. Gaetz is so disliked within the GOP that even Newt Gingrich thinks he should be expelled. The short-sighted Democrats, gleeful about McCarthy's downfall, hastened his exit by voting with Gaetz, ignoring the possibility they may end up with worse.
Gaetz, 7 May 1982 Hollywood, Florida, is a Sun Taurus with a self-aggrandising, arrogant yod of Venus sextile Mercury in Gemini inconjunct Jupiter in Scorpio; with Venus in an insensitive opposition to Mars in Libra. His Mars is catching the transiting Pluto trine in 2023/24 which will be blocked and frustrating. Alongside that, he does have a bullish tr Pluto square his Jupiter/Pluto so he won't disappear down a foxhole without a fight. He'll zip up in confidence and luck in 2025/26 with tr Pluto square his yod focal point Jupiter but that could bring poor judgement and self-defeating actions through his overwheening confidence. Self-doubt is not in his repertoire.
He certain dislikes McCarthy with a vengeance with their relationship chart having a composite Sun Mercury opposition Mars square Saturn which will bring extreme aggravation and hostility.
 McCarthy, 26 January 1965 12.40 pm Bakersfield, CA, only emerged as Speaker after multiple rounds, so was never regarded by either side as inspiring. He is a Sun Aquarius with a Boris-Johnson-type scandal-prone Jupiter in Taurus opposition Neptune which is the driving rod of an Earth Grand Trine. Gaetz Taurus Sun is exactly conjunct his Jupiter and opposition his Neptune – bringing about his downfall.
What next? 'It is not clear who in the House G.O.P. can earn the majority of votes needed to win a speaker's race. Until someone can win 218 votes or more, the House will continue to hold elections in an ongoing speaker's race. In the meantime, essentially all other action in the House will be halted.
One deadline is looming. The government will shut down in mid-November after the expiration of a temporary funding measure that Congress approved over the weekend. That's unless Congress can pass all 12 of its yearlong spending bills or another stopgap funding bill — a tall task made even more challenging by the chaos of a speaker's race.'