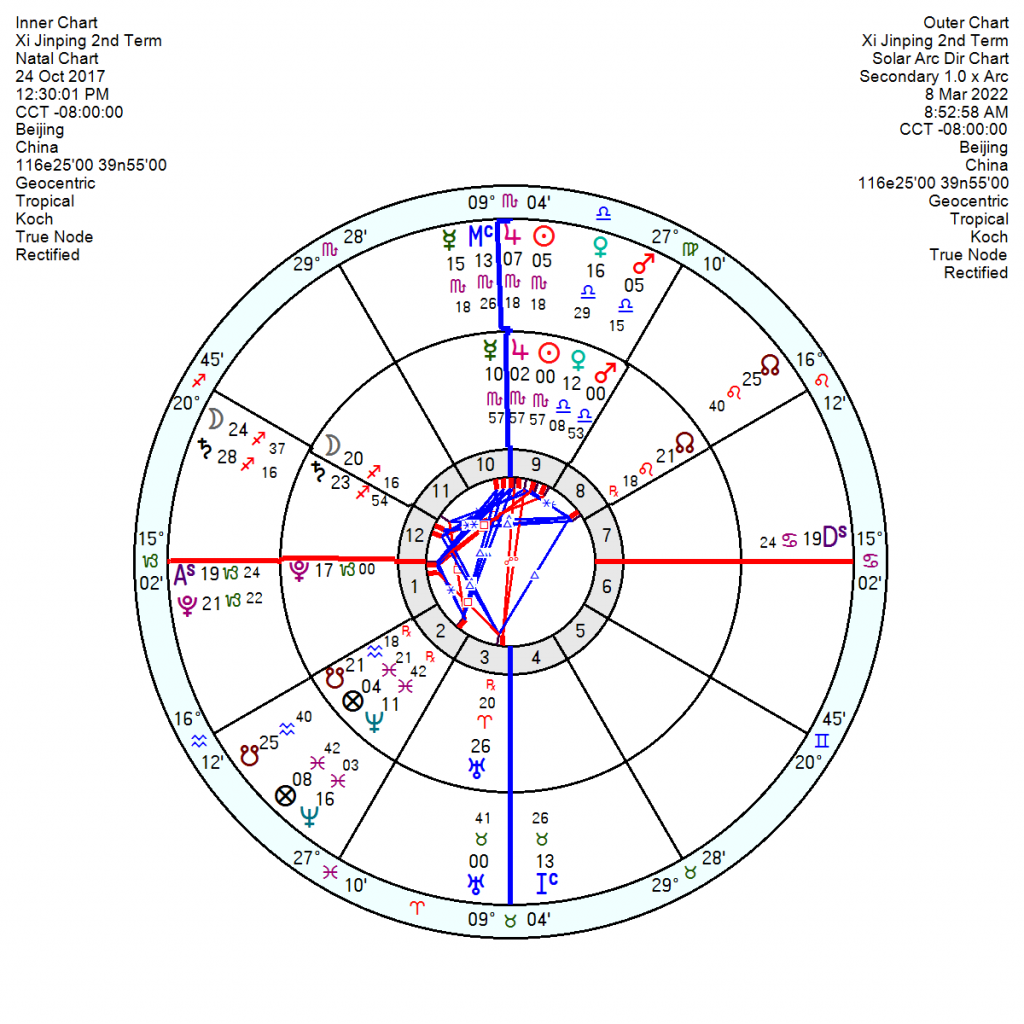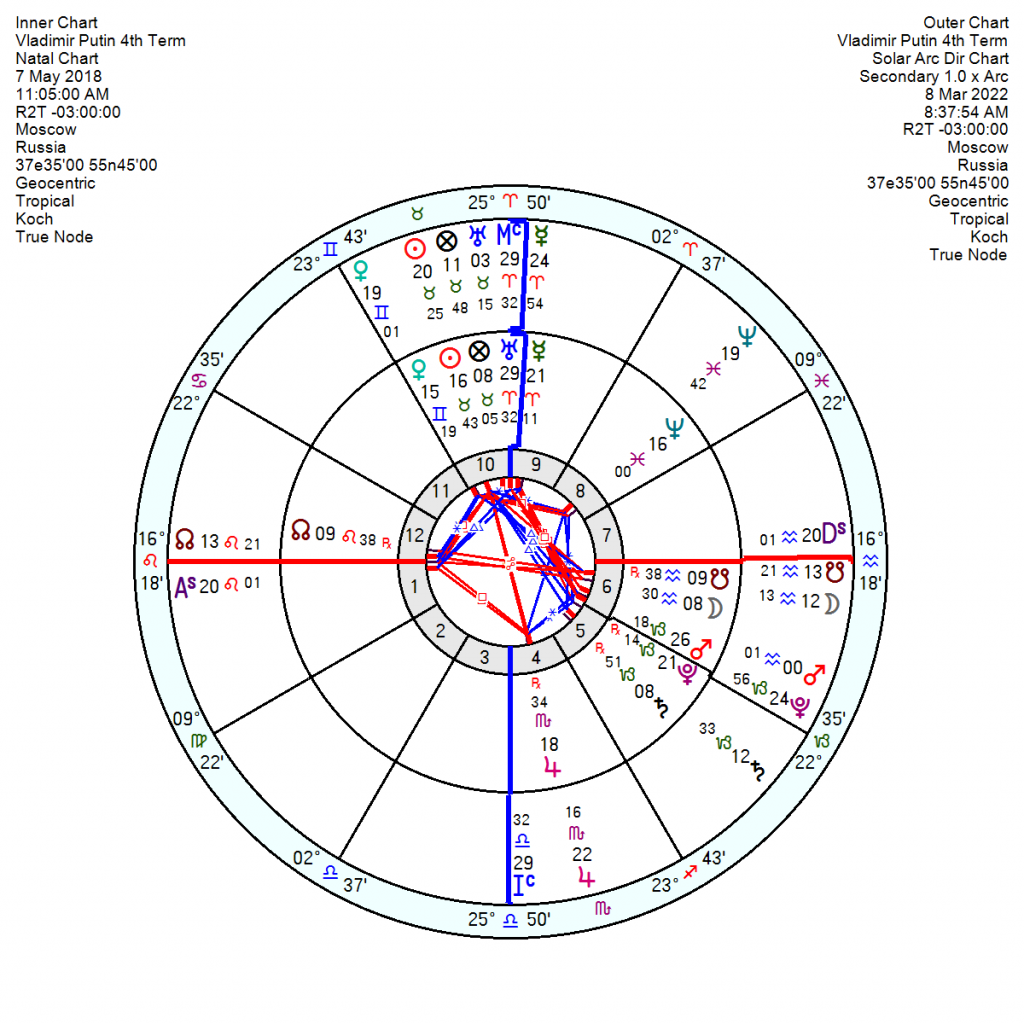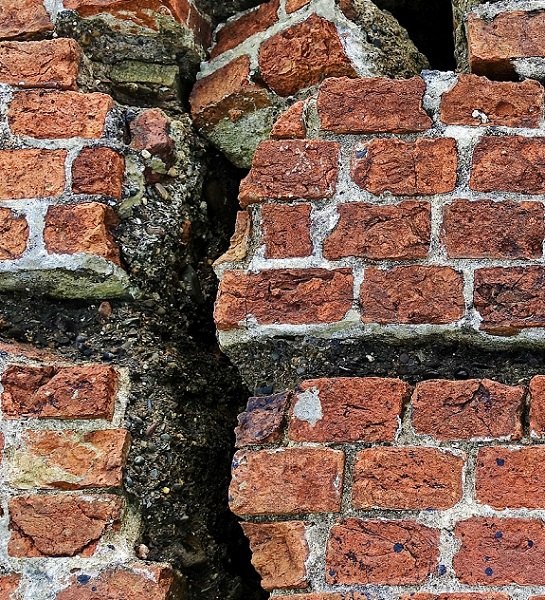 As the Russian invasion of Ukraine gets bogged down in logistical failures with the military convoy heading for Kyiv stuck and Ukrainian resistance proving more effective than Putin expected, the question is what comes next? Longer range missiles are being hauled in with destructive potential but even Putin must see he doesn't have the manpower for a post-attack occupation force able to suppress a hostile population. Will he be toppled? 70% of Russians evidently (unbelievably) support the Ukraine War, though that might change as body bags come home and sanctions bite – which won't happen quickly. His security coterie and oligarchs are unlikely to rise up and he has unpicked the old system of balances, becoming a solo autocrat.
William Hague suggests today in The Times that Xi Jinping is the only one with any leverage and it would be in to China's benefit to do so. "A long war is going to rejuvenate the West, strengthen Taiwan and cause Russia to implode. China's interests lie in shortening it dramatically."
Xi Jinping's 2nd Term chart, 24 October 2017 12.30pm Beijing, is generally lucky with a Sun Jupiter conjunction – but is in a year of considerable unrest as the Uranus opposition to the Sun closes to exact this year; tr Pluto is in a destabilizing square to the Uranus and tr Neptune is in a confused, uncertain square to the Saturn from March 19th (this month) onwards, on and off till early 2023. March 13th to April 2nd, and again in January 2023, there's a car-crash setback, maybe involving military decisions. 2024 will be successful as well as littered with calamities, considerable mishaps and road blocks. Nothing too clear about any of that except it will be a time of churning change.
Putin's 4th Term chart, 7 May 2018 11.05 am Moscow, has the same irksome mix of some undeserved luck alongside disappointments and losses. Mid this month to early April looks jittered, uncertain, not coping; and later in the year, as mentioned previously, from August the frustrating, trapped tr Pluto conjunct Mars followed by a maybe topple-off-perch tr Pluto square Uranus in 2023/2024.
What is eye-catching is tr Uranus conjunct the Putin Term 16 degree Taurus Sun May 28th to June 17, and again November and March 2023 – that suggests a sharp change of direction, perhaps forced. But it also coincides with tr Uranus square the 10th house NATO Pluto, pointing to a turnaround in policy and disruption. There may even be military skirmish late April into May with tr Uranus square the NATO Mars/Saturn midpoint, with hints of minor losses following.
A good many of the charts of countries and entities in the area also have key Fixed planets around 15 to 17 degrees which are all being rattled from now onwards by tr Uranus in hard aspect into 2023, suggesting an escalation rather than a decrease in tension and reactions.
Lithuania, Latvia, Estonia, Moldova, Finland, Sweden, Poland, Hungary and Russia all look on high alert in varying stages at the moment or in the weeks ahead. As does the Ukraine 1991 chart.
Some of his inner circle are also in the line of fire of Uranus in mid Taurus – Lavrov, Patrushev, Shoigu, Gerasimov and clearly Zelensky.
As well as the EU with Venus at 15 Aquarius, Germany with Pluto at 17 Taurus and the UK with Venus at 16 Aquarius and Neptune at 18 Scorpio (part of that will be the financial knock on.) The China 1912 and 1949 charts equally are being knocked around by tr Uranus conjunct Saturn on one and square the Mars Pluto on the other from now through into early 2023.
None of which gives much clarity or any definitive answers except the unrest will drag on.
   Of minor astrological interest is Putin's initial Presidency chart, 31 December 1999, which kicked off his reign of terror on a Saturn in Taurus square Uranus in Aquarius. He's being jolted into fulfilling his earlier authoritarian zeal. If one assume this chart represents his presidential reign – then this year is jangled and sagging, with a few triumphs, and the dissolution comes in 16 months with two Neptunian Solar Arcs. Though that could trigger earlier. But best guesses is he won't go until 2023.
  Why is the world in such turmoil with not only Eastern Europe on the edge but a global food shortage looming as well as a global energy and financial crisis?  Saturn square Uranus can't be all of it since it rattles round every so often. Gearing up for a Pluto shift into a new sign must be a major part of it as it heads for Aquarius in 2023? A momentous event, only occurring every fifteen to twenty years.
The change-of-sign years do tend to be turbulent as they pull down the old established order and oversee significant changes of political alignment, sometimes war. The tectonic plates shift. Previous Pluto changes were in 2008, 1984, 1971/72, 1957, and 1939, 1914 as well as the Crimea War of 1853.
What can be said to keep anxiety levels down? Anything sounds trite in the face of the danger and deprivation the Ukrainians are facing. But Britain survived the blitz and the IRA, and Europe survived the nazis. Though the poor Iraqis hardly survived the US/UK assault, ditto Palestinians, Tibetans, Uighurs, Rohingyans etc etc, never mind the Syrians or Yemenis. The world and humankind never seems to learn.