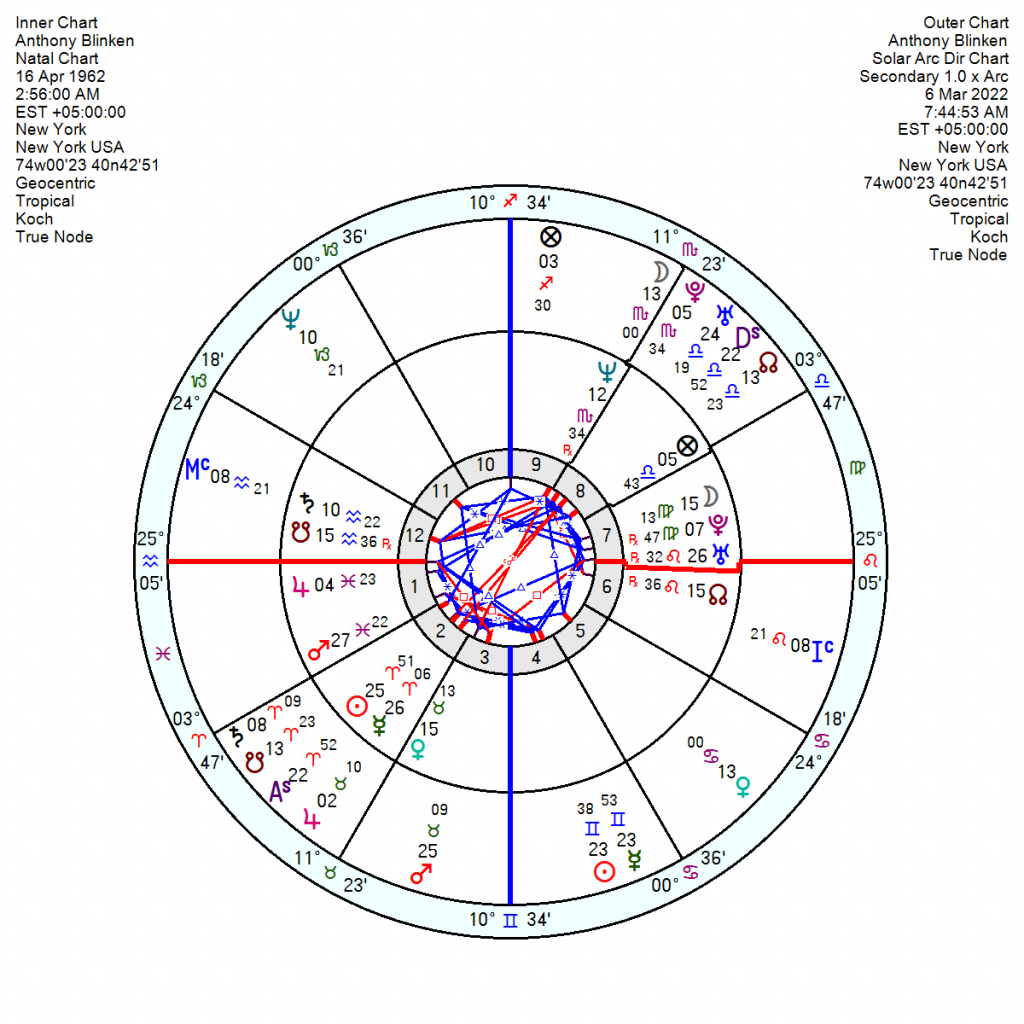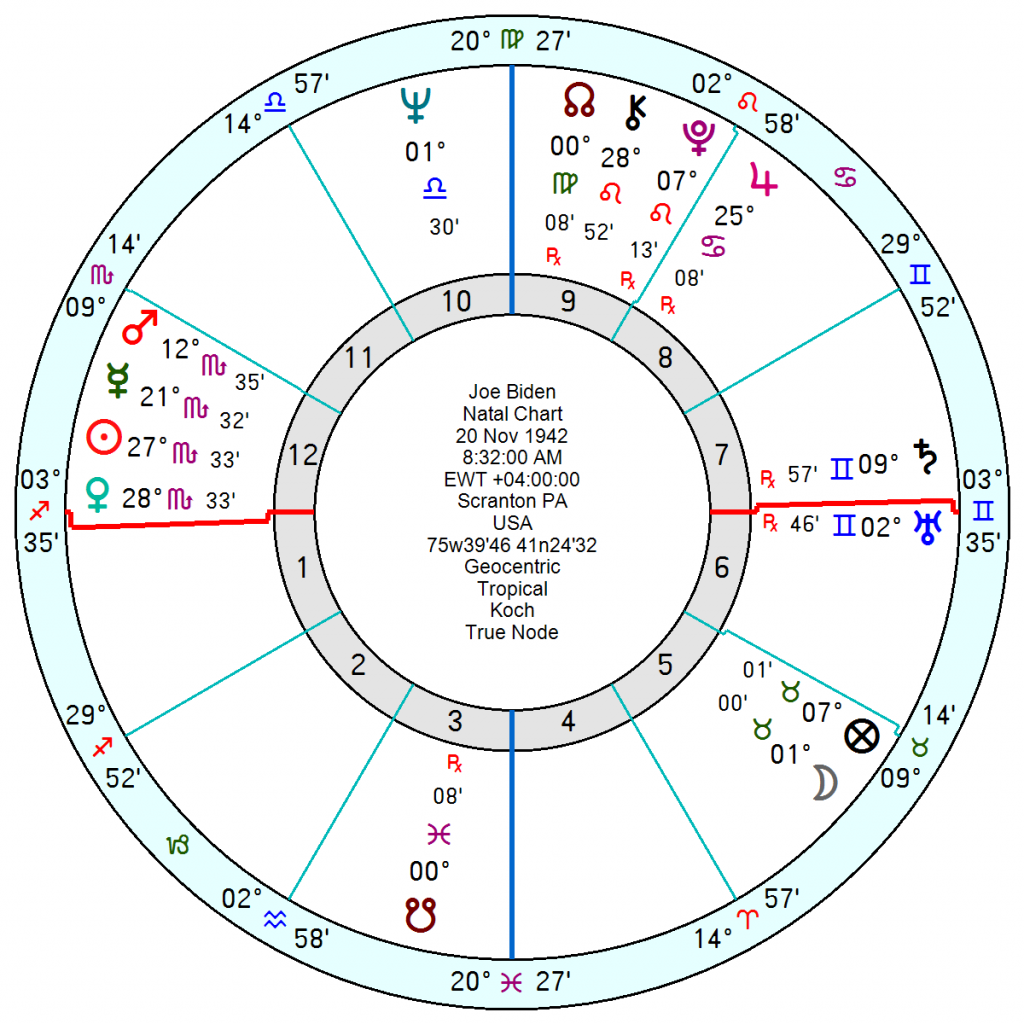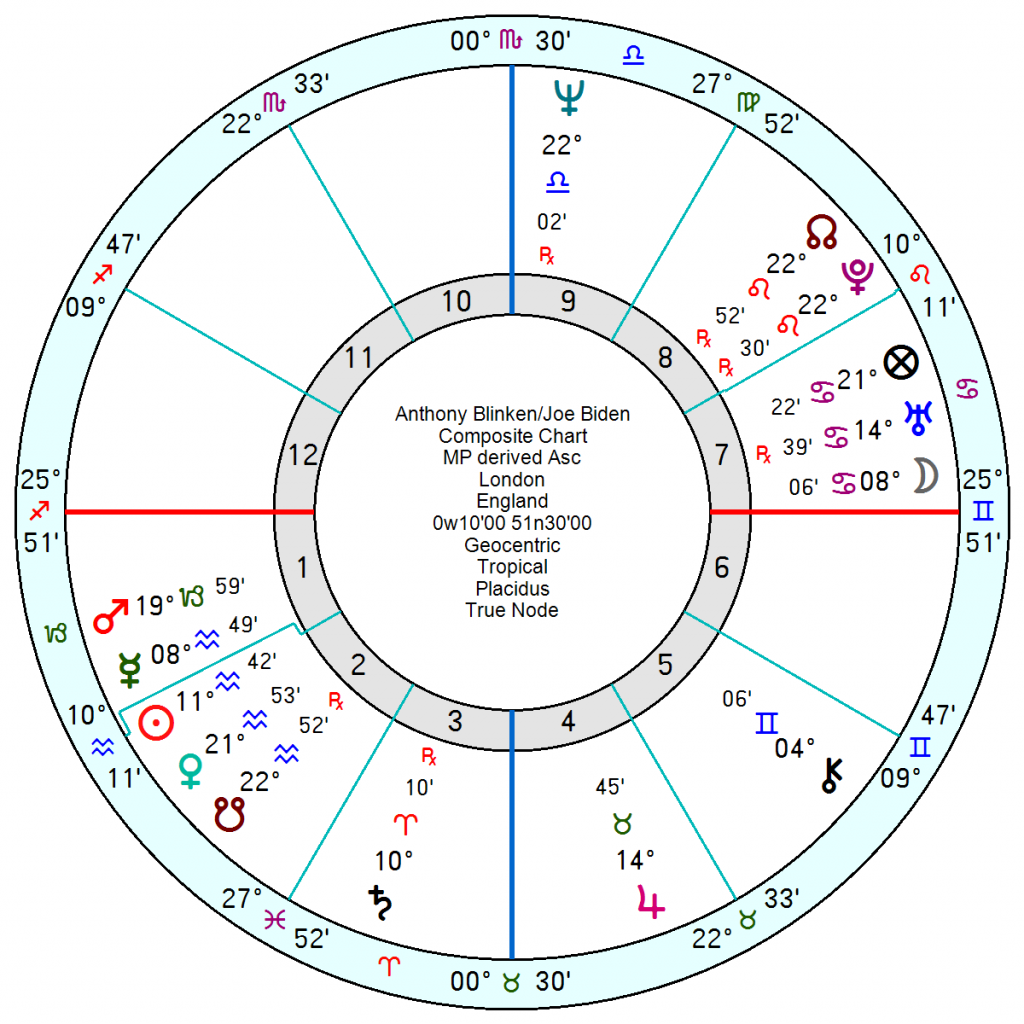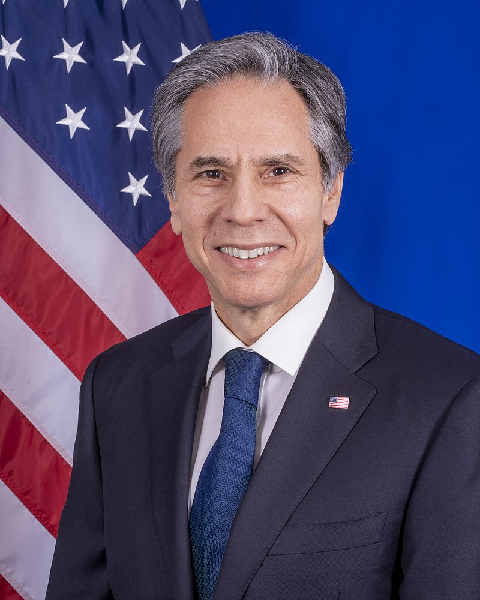 Antony Blinken, US Secretary of State said yesterday that NATO members have the go-ahead to send fighter jets to Ukraine. "That gets a green-light," he said in an interview with "Face the Nation" when asked whether the Polish government, a member of NATO, could send fighter planes to Ukraine. And the US is in discussions to "backfill the planes that are handed over" if Poland decides on such a transfer.
Blinken, born 16 April 1962 with an unverified time of 2.56 am New York, has an extensive background in National Security and State Department having held senior positions over the past two decades under Bush, Clinton and Obama and he worked on Joe Biden's presidential campaign. He supported the Iraq invasion, supported military intervention in Libya and weapons to Syrian rebels, and voiced support for the Saudi-led intervention in Yemen.
He has a go-ahead Aries Sun Mercury in an innovative trine to Uranus; with a confident Jupiter in Pisces opposition Pluto (and Moon) in Virgo. And has a charming, diplomatic Venus in Taurus (maybe in the 3rd house) opposition Neptune square Saturn in Aquarius – he's enduring, good executive material, doesn't give way easily, doesn't like sharing the driving seat, can be a tower of strength for others, though irritatingly stubborn at times. His Mars in Pisces is sparsely aspected being only quincunx Uranus. An unaspected Mars tends to be uncompromising and has a non-stop-go approach to life. Though it will be mellowed being in Pisces with his Saturn square Neptune also adding a softening layer.
  He's not that easy a mix with Joe Biden since his Saturn in Aquarius square Neptune clashes with and at times undercuts Biden's Mars in Scorpio square Pluto. His Mars also opposes Biden's 10th house Neptune and his Pluto squares Biden's Saturn Uranus. But his Moon may be conjunct Biden's midheaven and his Sun is close to Biden's Moon – both of which will help.
Their relationship chart has a lucky, supportive composite Sun square Jupiter which will smooth a few rough edges; and a close-friendship Venus opposition Pluto. But there's also a volatile, argumentative composite Mars opposition Uranus in a not-entirely in-agreement square to Neptune and a high-tension square to Saturn on the other side. There will be an underlying ego-clash where one winning will feel like the other losing. So while it has its good points, it's a fraught connection. Where it starts to get rocky is after mid 2023 when the Biden Admin chart indicates major trouble brewing.
If Blinken's birth time is accurate (and it is only on one Astro-site), then one of his assertive/aggressive Mars lines runs through Ukraine, another through Moscow and a third through Beijing.
He's not surprisingly on edge this year with his Fixed T Square of Neptune, Venus and Saturn being jangled by tr Uranus at the moment and into early 2023; and from May 2023 tr Neptune is conjunct his Mars for a sinking sense of failure running into 2024. Though 2023/24 will also bring luck and success – so mixed blessings. That need not necessarily reflect global events. He could, for instance, not stay through the Biden term and disappear into a lucrative private sector job. There are many possible scenarios. And with his Solar Arc Uranus opposing his Sun by late 2023; and the Venus Pluto on his relationship chart with Biden also being turned upside down by tr Uranus in square he could be facing a significant life change.