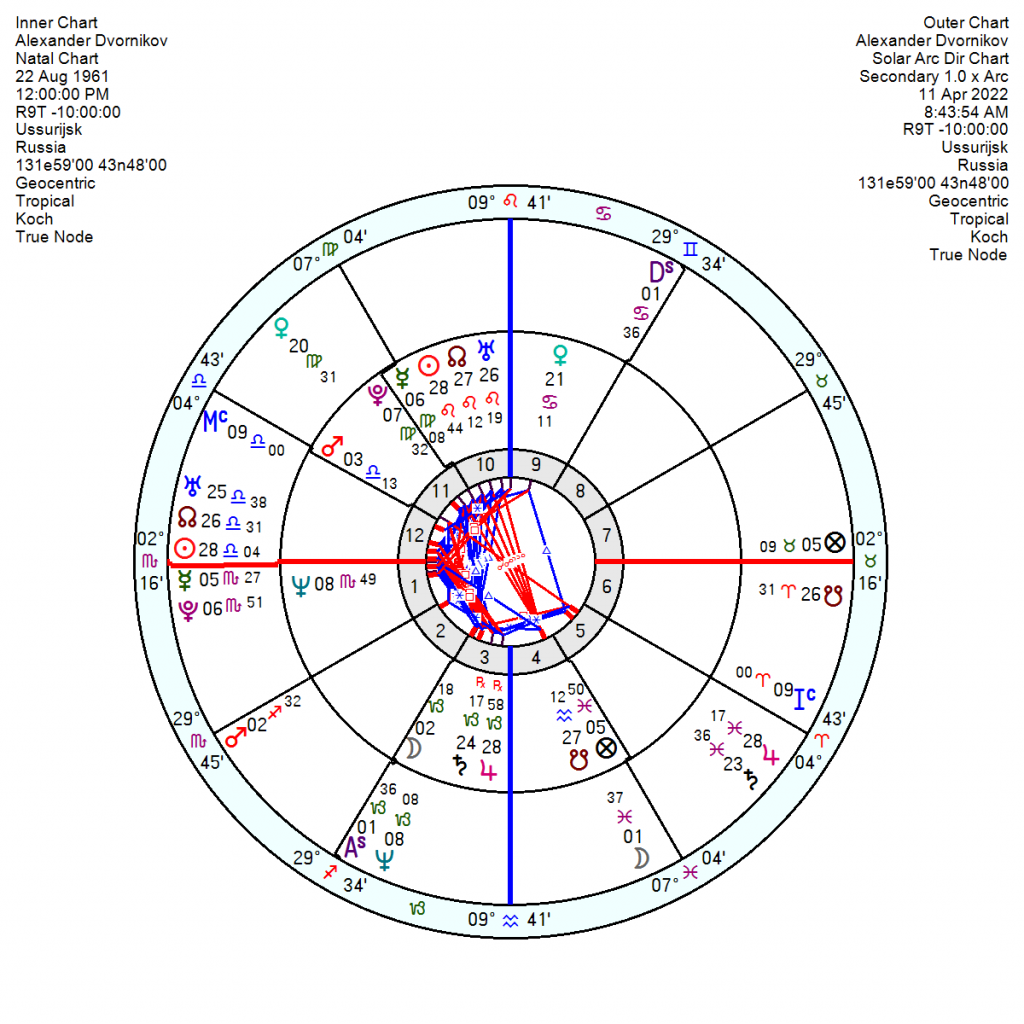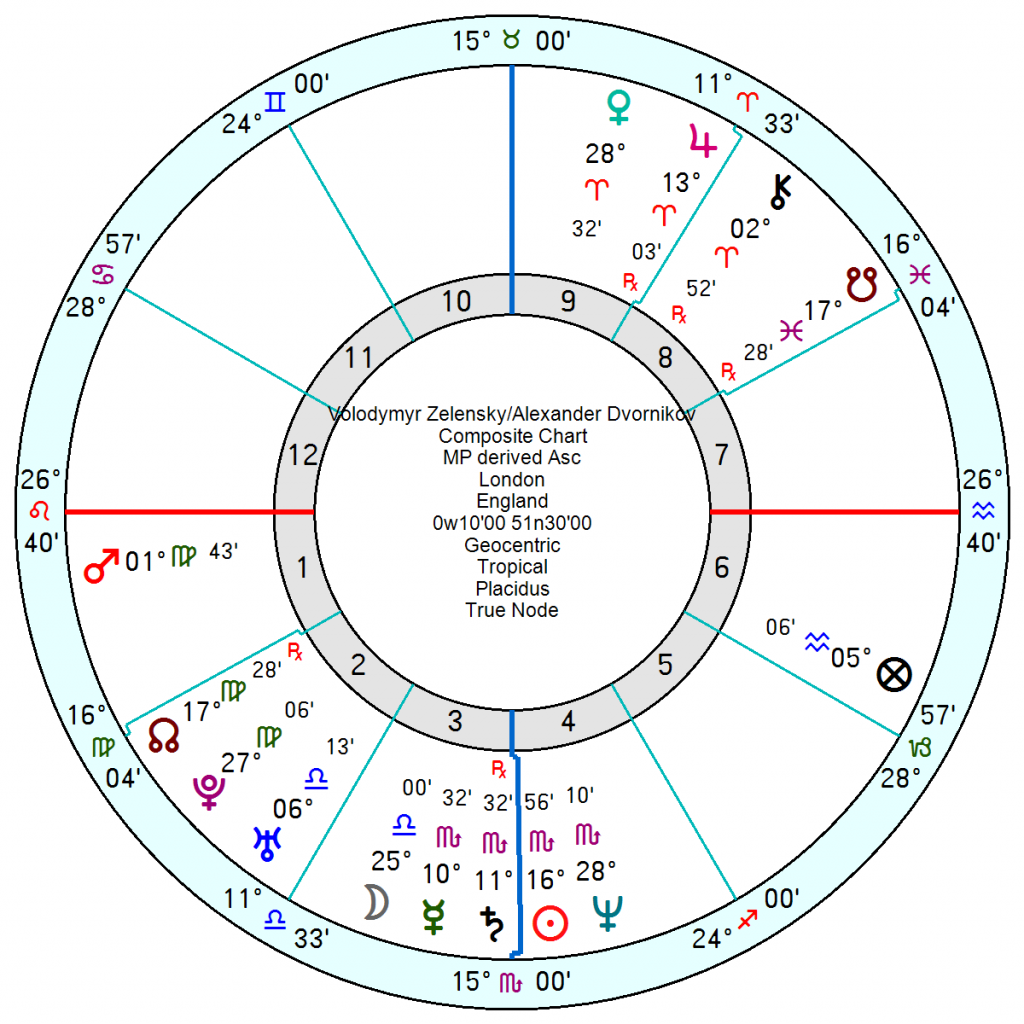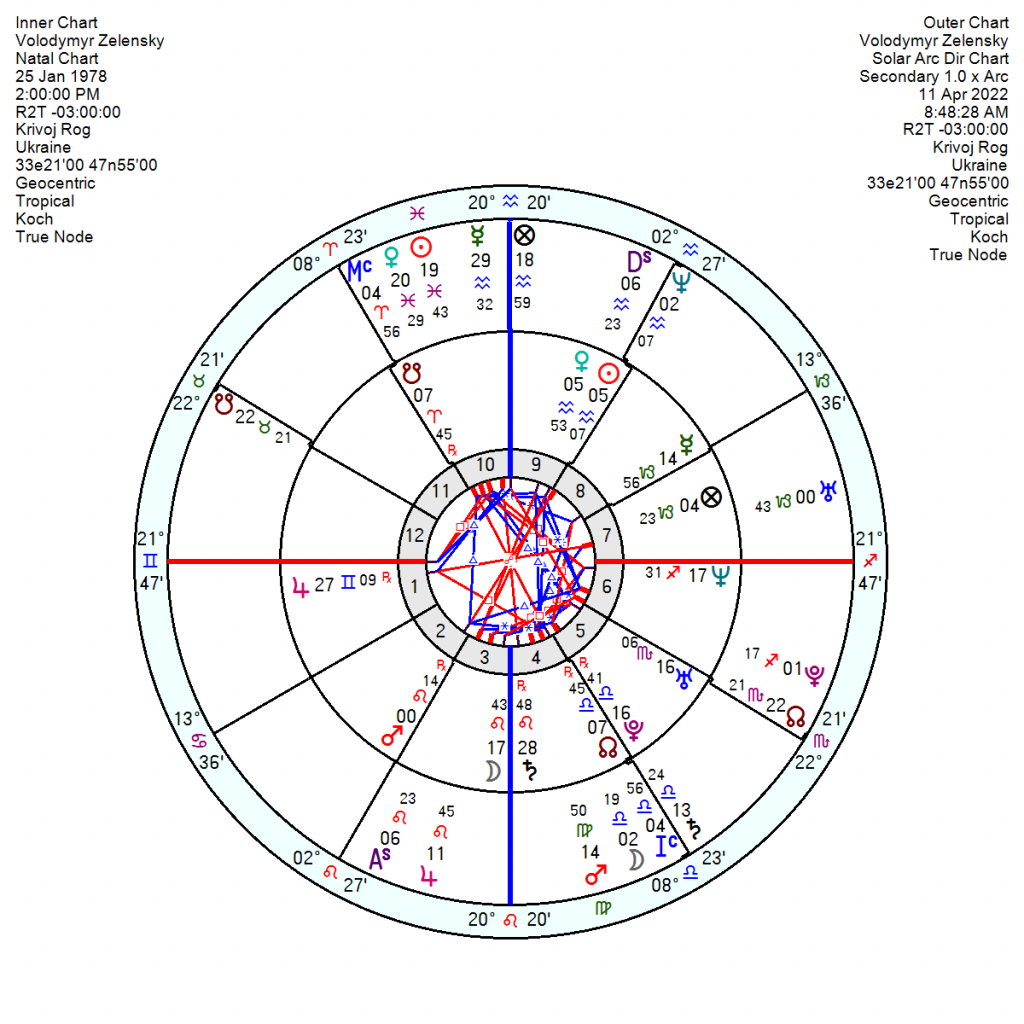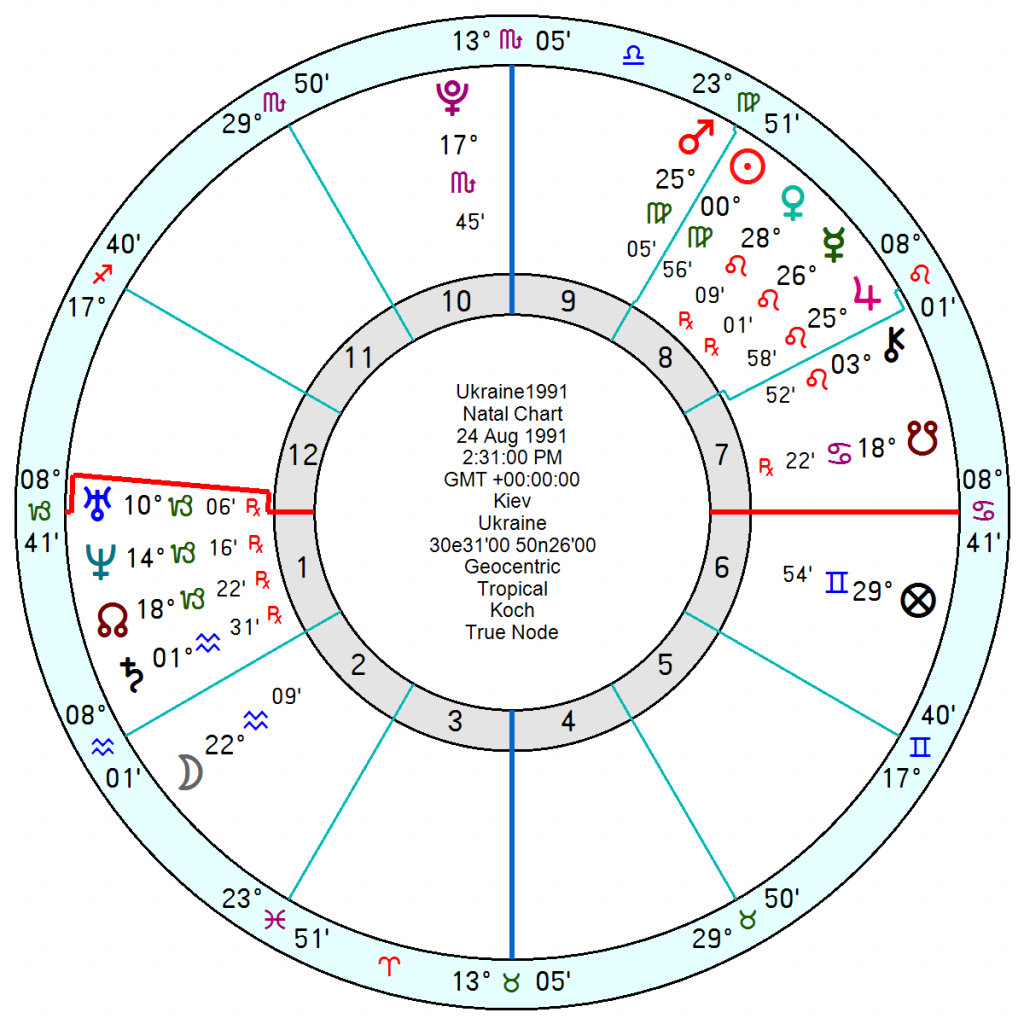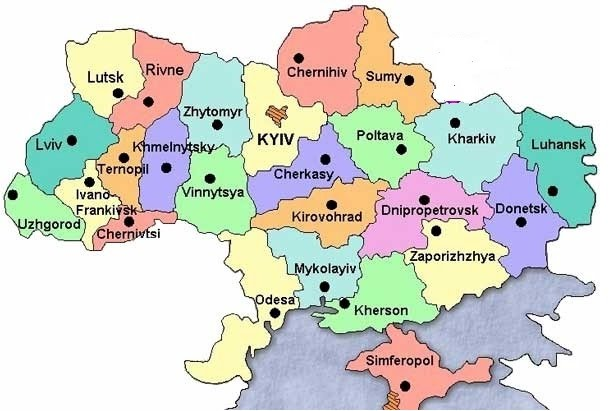 Russian forces are withdrawing from around Kiev after a campaign bedevilled by logistical and military blunders, significant troop and equipment losses and low morale. The focus will now be to seize and subdue the two eastern Ukraine regions of Donetsk and Luhansk, already partly controlled by pro-Russia separatists. The newly appointed sole commander will be General Alexander Dvornikov, known for the brutality of his bombardments on civilian targets in Syria.
  Born 22 August 1961 Ussurijsk, Russia, he's descried as an "old school" general and a "blood and soil nationalist", trained in Soviet military doctrines that view obliterating civilian targets such as hospitals as a means of gaining battlefield momentum. A Sun, North Node and Uranus in Leo he is no shrinking violet, especially with a 'leadership' Leo Node. He also has Jupiter Saturn in Capricorn opposition Venus in Cancer.
[Two thoughts –Jupiter Saturn conjunctions in earth signs at their worst can produce unpleasant types. Secondly there are a surprising number of military leaders who have risen up through a system that demands obedience who have strong rebellious Sun Uranus aspects.]
He's looking pleased exactly now over his appointment and will have significant success in July to mid October this year, alongside a few losses and snarl ups. Tr Pluto conjunct his Jupiter from March this year, on and off till late 2023 looks disconcertingly triumphant and confident. Once those are over, 2024 looks confused and devastating, with 2025 worse so his run of luck will give out – eventually.
President Zelensky's Saturn in Leo are conjunct Dvornikov's Sun, Node, Uranus so it will be, not surprisingly a significant clash of personalities and agendas. Their relationship chart has a fated Yod of Pluto sextile Neptune inconjunct Venus which will be under severe stress and produce intense emotional reactions with tr Pluto square the focal point Venus in 2022/23; and tr Neptune and tr Uranus tugging on the lower legs of the Yod in 2023/25.
Zelensky's chart, to recap, will be more rattled than usual from the 23rd of this month for two weeks; and will limp on with rising anxieties – with one stroke of luck in late June this year. 2023 has tr Pluto opposing his Mars at zero Leo which will be trapped, high-risk and infuriating on and off till late 2024; with 2025 not looking too upbeat either. So there will be no speedy closure.
The Ukraine 24 August 1991 2.30pm Kiev chart will be facing a significant failure with tr Neptune opposition the Ukraine Mars from mid this May on and off till February 2024' and will be forced into a significant shift and upheaval from mid this June onwards with tr Uranus opposing the 10th house Pluto which runs into April 2023. Again there's no sense of an early settlement to the country's misery. See previous Post 29 March 2022.