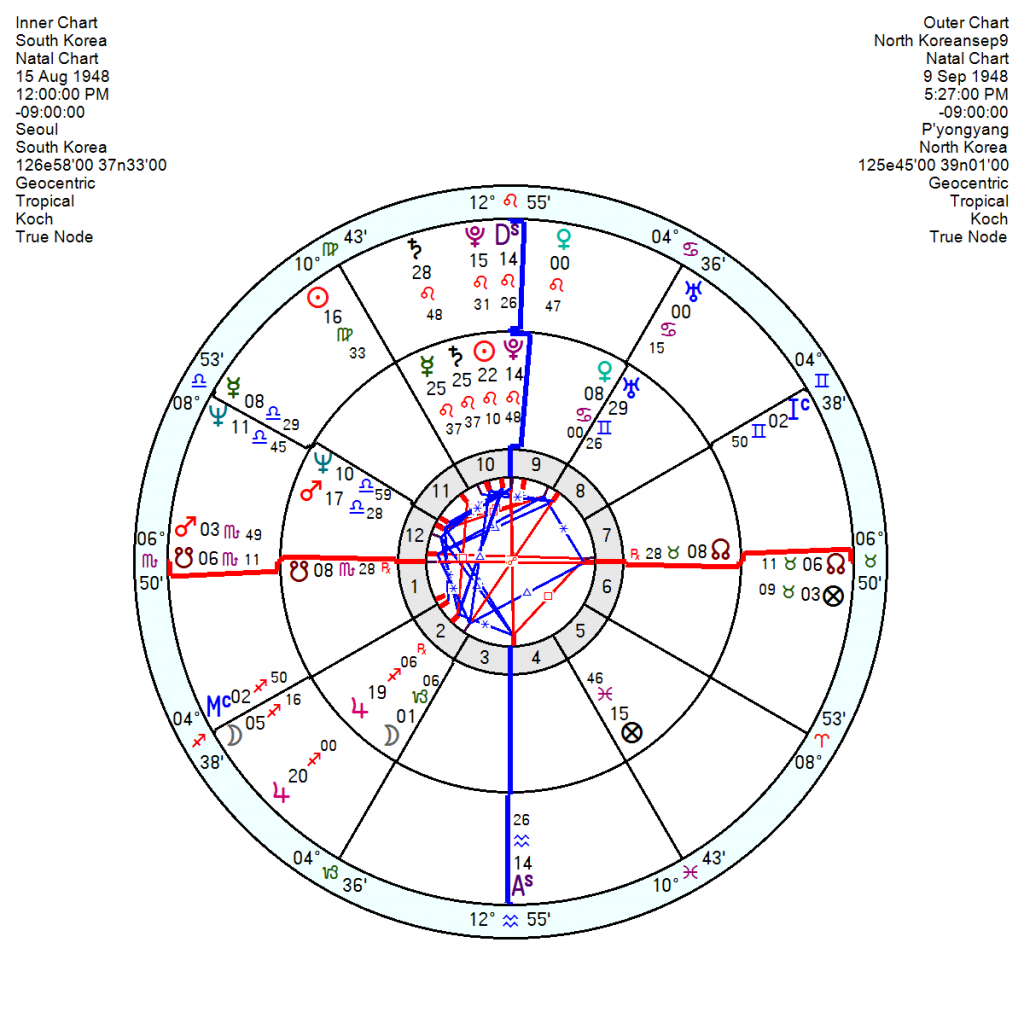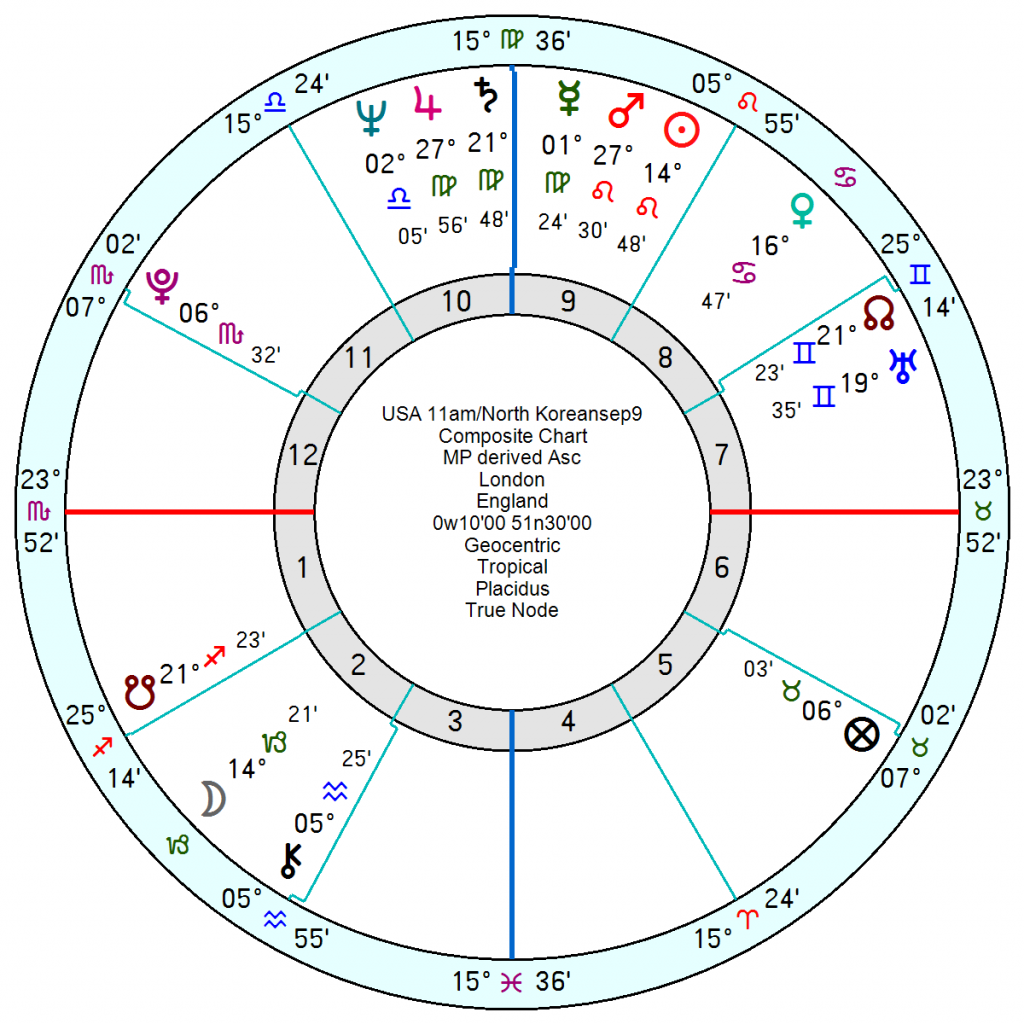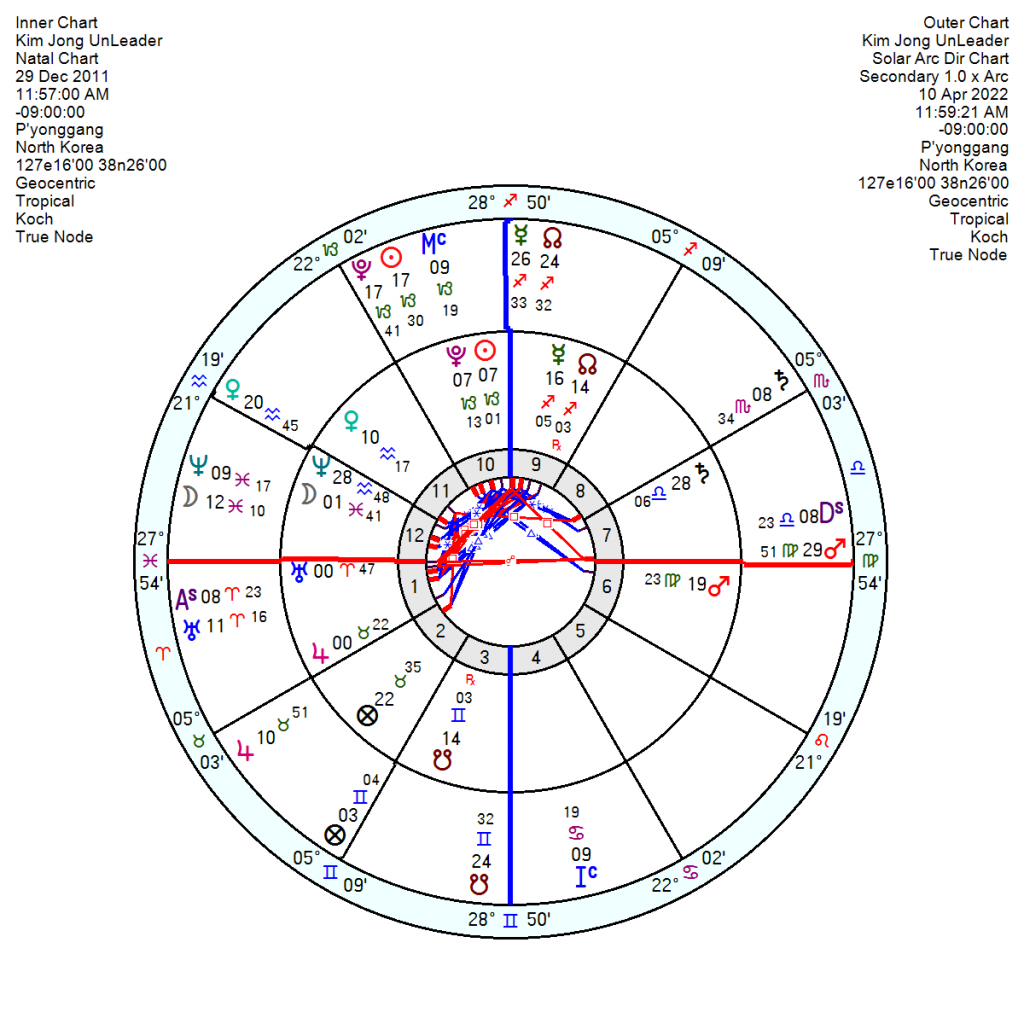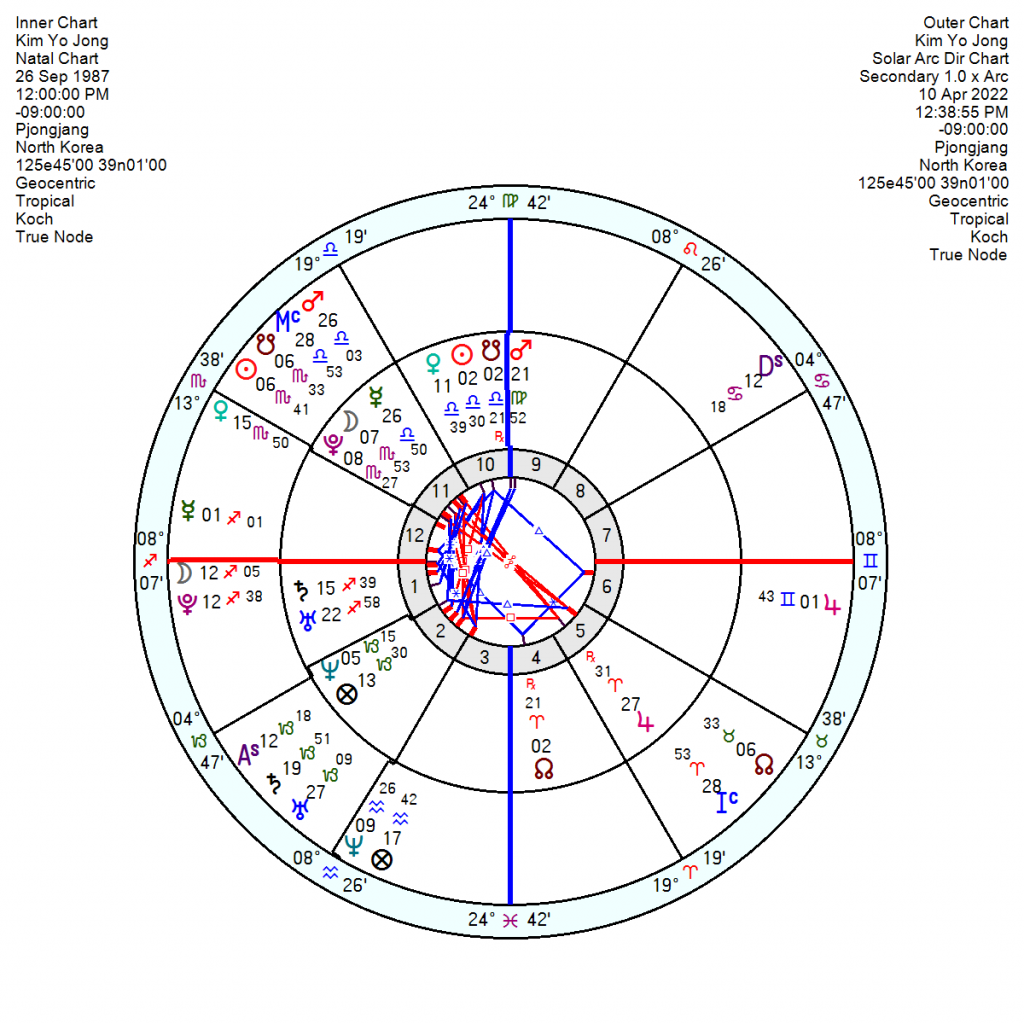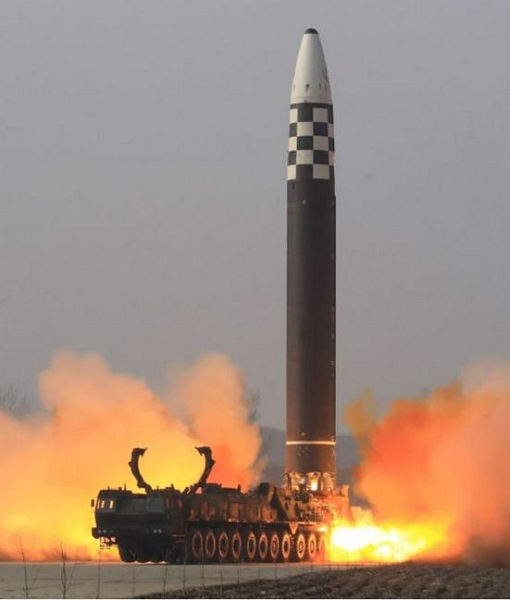 Tensions are crackling between North and South Korea with military intelligence suggesting Kim Jong Un is gearing up for a new nuclear weapons test. Usually South Korea stays silent about its readiness to react but a senior Seoul official has indicated publicly they would be able and ready to land precision strikes on the North if an imminent attack was detected. Which triggered a tantrum from Kim's powerful sister threatening to nuke them. NK had paused its long-range and nuclear tests when Kim Jong Un and Trump engaged in a high-profile bout of diplomacy that subsequently collapsed in 2019.
What is unsettling is that both South Korea, 15 August 1948, and North Korea, 9 September 1948, have tr Uranus about to square the Pluto within weeks, which does suggest a radical shift in their path this year – and their relationship.
The relationship charts between North Korea and the USA also shows a serious blip from the 22nd of this month on and off into early 2023. The same goes for the NK and NATO relationship chart so it will be a red alert phase for the major players.
 Kim Jong Un's birth year is questionable so the only accurate chart is his Leadership one of 29 December 2011 at 11.57am P'yonggang, North Korea. That has a tough-slog and deprived tr Pluto square the Saturn this year and next; with calamities exactly now but receding after the 22nd of this month. Though there'll be panics mid May onwards and upsets from July. What is worrisome is 2023 when tr Pluto moves into Aquarius and squares the Leadership Jupiter for a flamboyant show of might-makes-right and sextiles the Uranus – so there will be definite changes and not necessarily helpful ones.
2023 starts several years of high-tension, outbursts and over-reaction which may only subside later in the decade when his Leadership runs into the buffers altogether with the Solar Arc Mars square the Sun Pluto.
If his sister's birth date is sound. Kim Jo Jong, 26 September 1987, she's hyped up with an overdose of excitability, over-confidence and aggressive energy this year – tr Pluto square her Jupiter in 2022/23 and her Solar Arc Mars conjunct her Mercury this year and opposition her Jupiter in 2023 – none of which look to be contributing to cool-headed decisions. She'll run into the buffers in 2024/25 – though the shelf-life of NK senior brass even relatives tends to be short so it may not be surprising. But it all adds up to a disruptive, over-reactive two or three years ahead. Sigh.