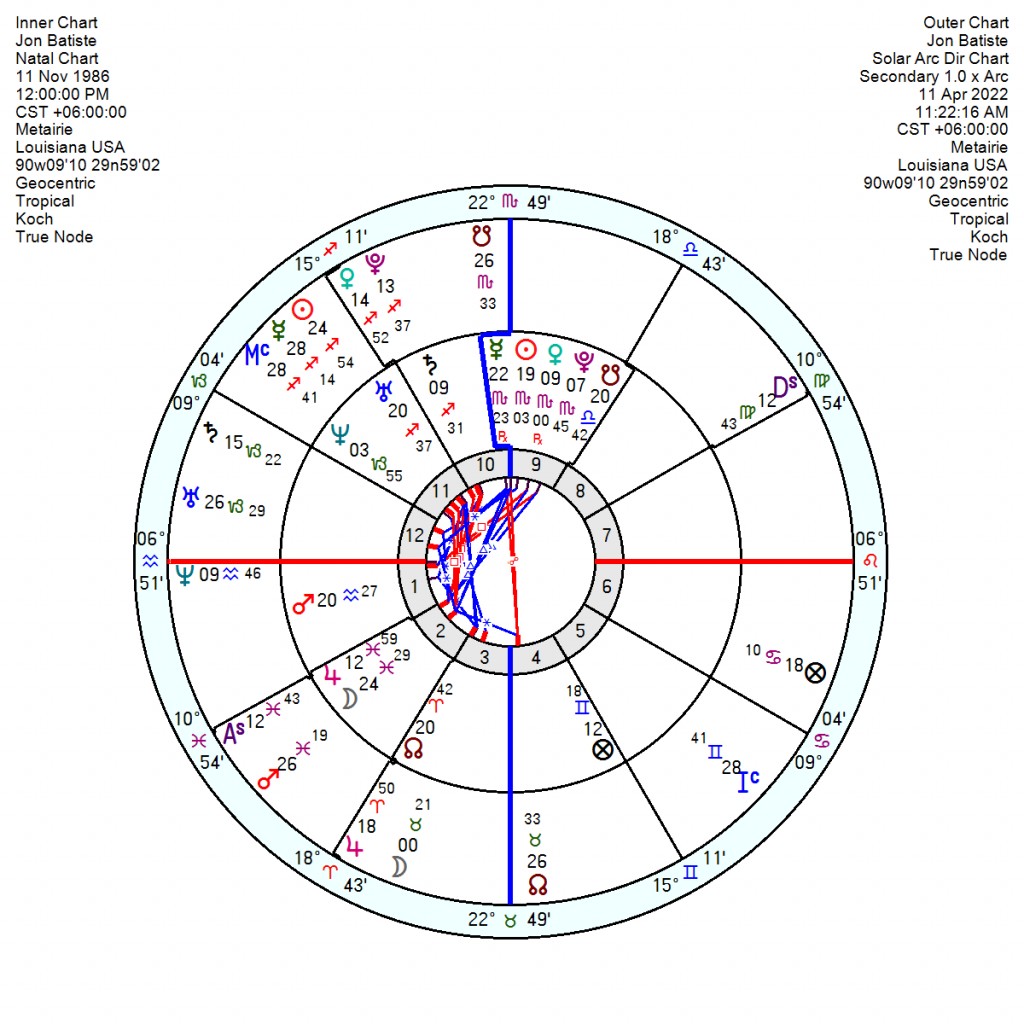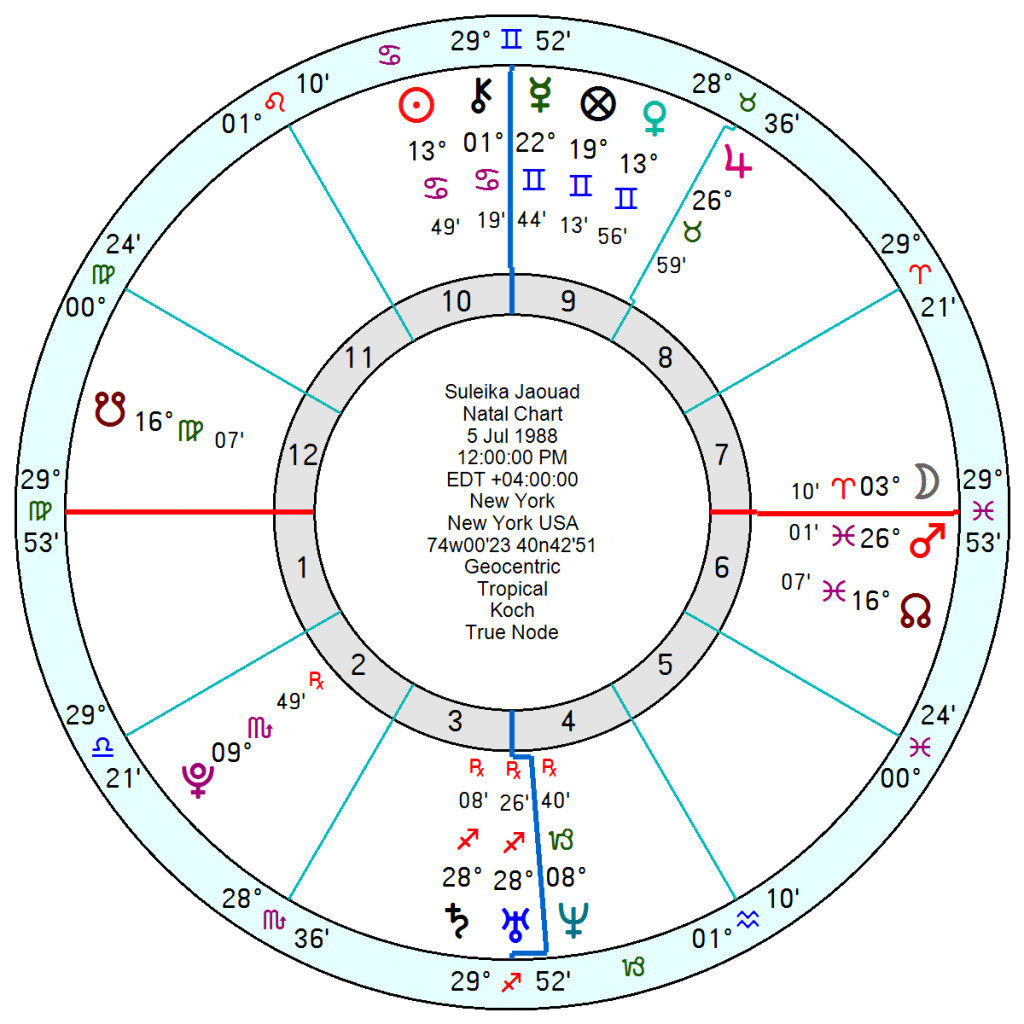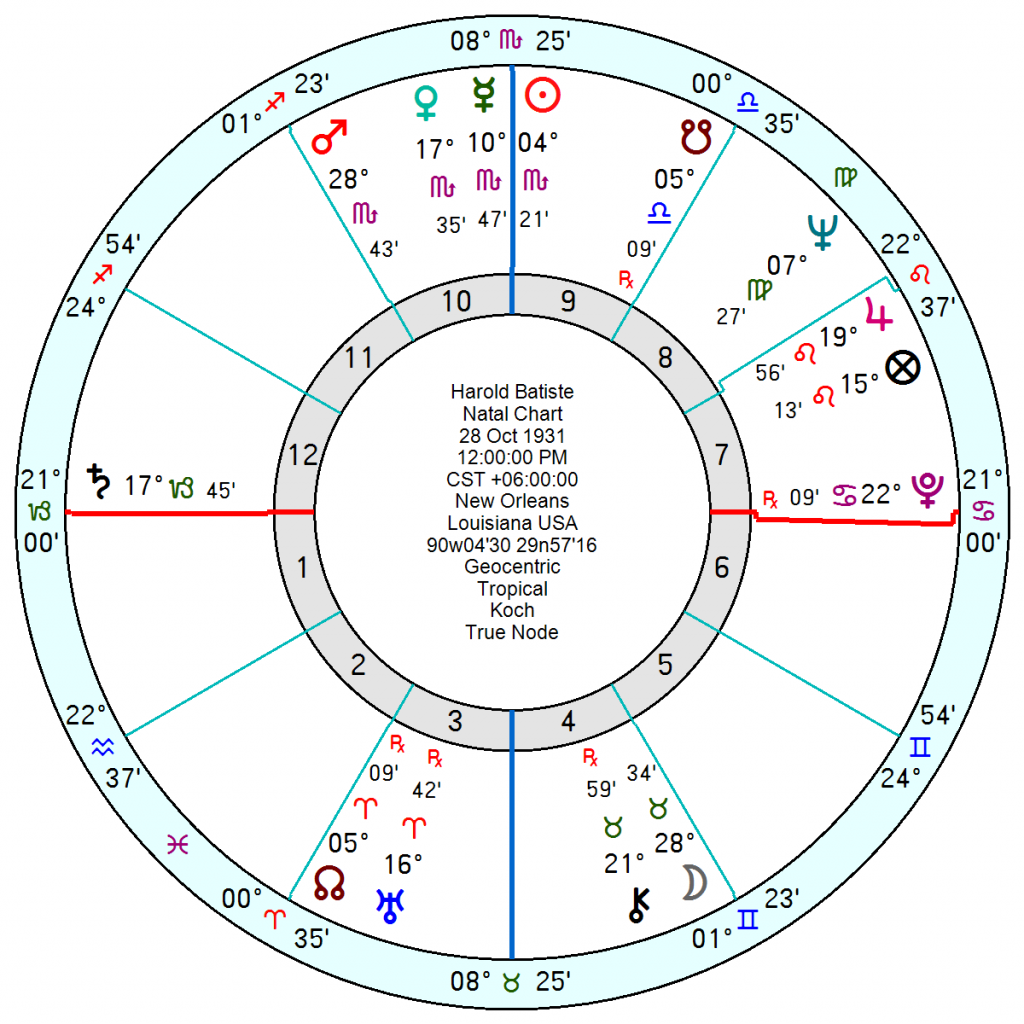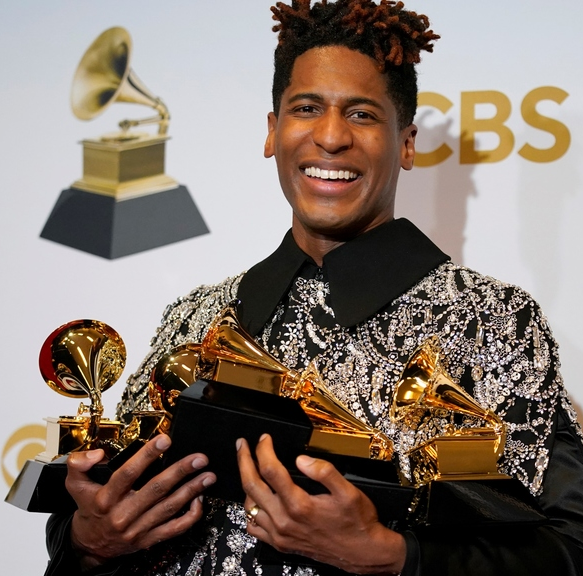 Jon Batiste, singer, songwriter, bandleader from an astonishingly wide and talented New Orleans musical family was nominated for 11 Grammy's and won five including the prestigious Album of the Year. This follows on from the Academy Award plus plus which he won for co-composing the score to the Pixar Soul movie.
Born 11 November 1986 in Louisiana into the Batiste family which includes twenty-five or more musicians, he has a determined Sun Mercury in Scorpio square Mars in Aquarius as well as a charming Venus Pluto in Scorpio in a confident trine to Jupiter in Pisces, sextile Neptune. He first played drums at eight years old in the family group, the Batiste Brothers Band, before switching to piano. He's a fixture as bandleader on Stephen Colbert's The Late Show, has composed a Carnegie Hall symphony and organized "social music" protests about the deaths of black Americans at the hands of the police in the hope of sparking genuine political change.
His Grammy's success was bittersweet since it came as his wife Suleika Jaouad, who wrote a cancer memoir, learnt that her leukaemia had returned and she underwent a bone marrow transplant.
He's a nephew of the great Harold Batiste another quadruple Scorpio from 1931, who spent fifteen years with Sonny and Cher in LA.
His wife Suleika, 5 July 1988, New York is a Sun Cancer opposition Neptune, trine Pluto with a Pisces/Aries Moon; and a musical Mars in Pisces square Mercury opposition Uranus Saturn in Sagittarius.
  Tr Pluto is trine her Jupiter in Taurus through this year so cross fingers the bone marrow transplant brings a remission.