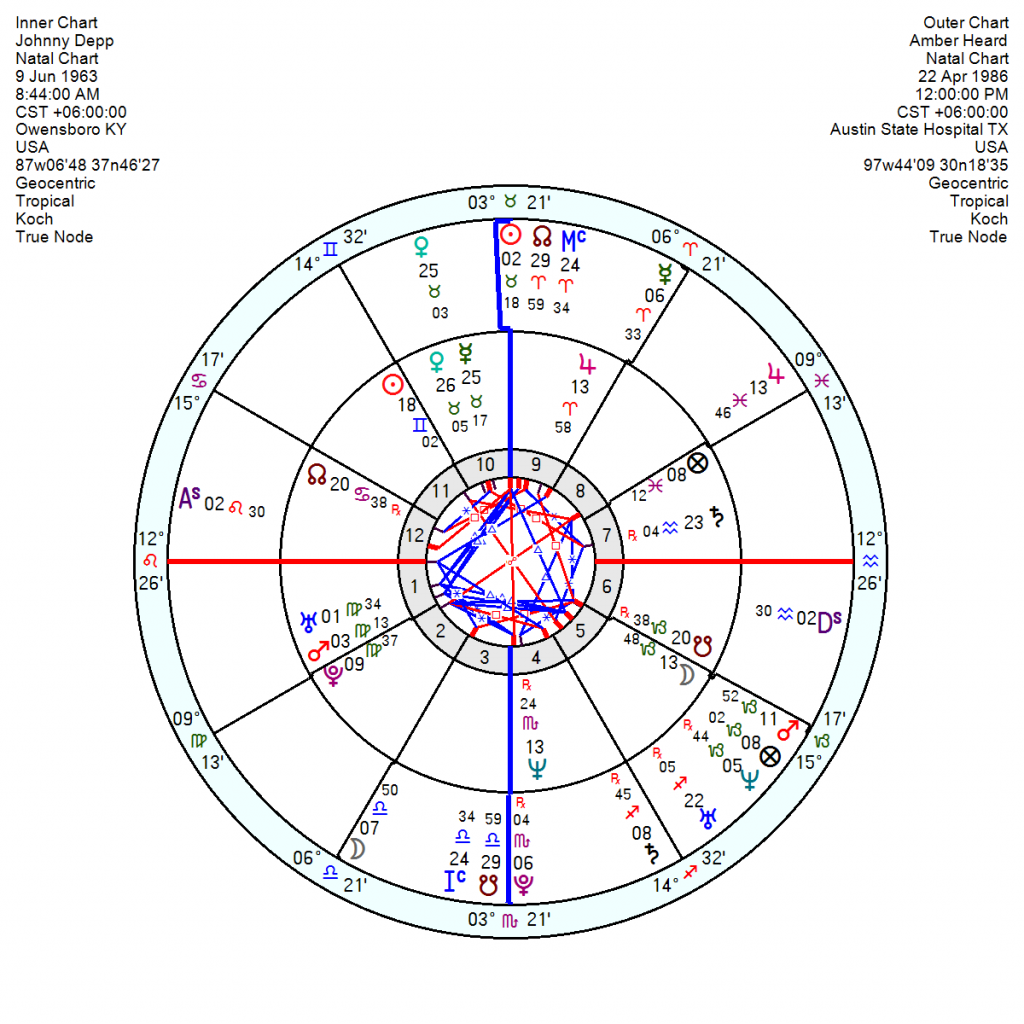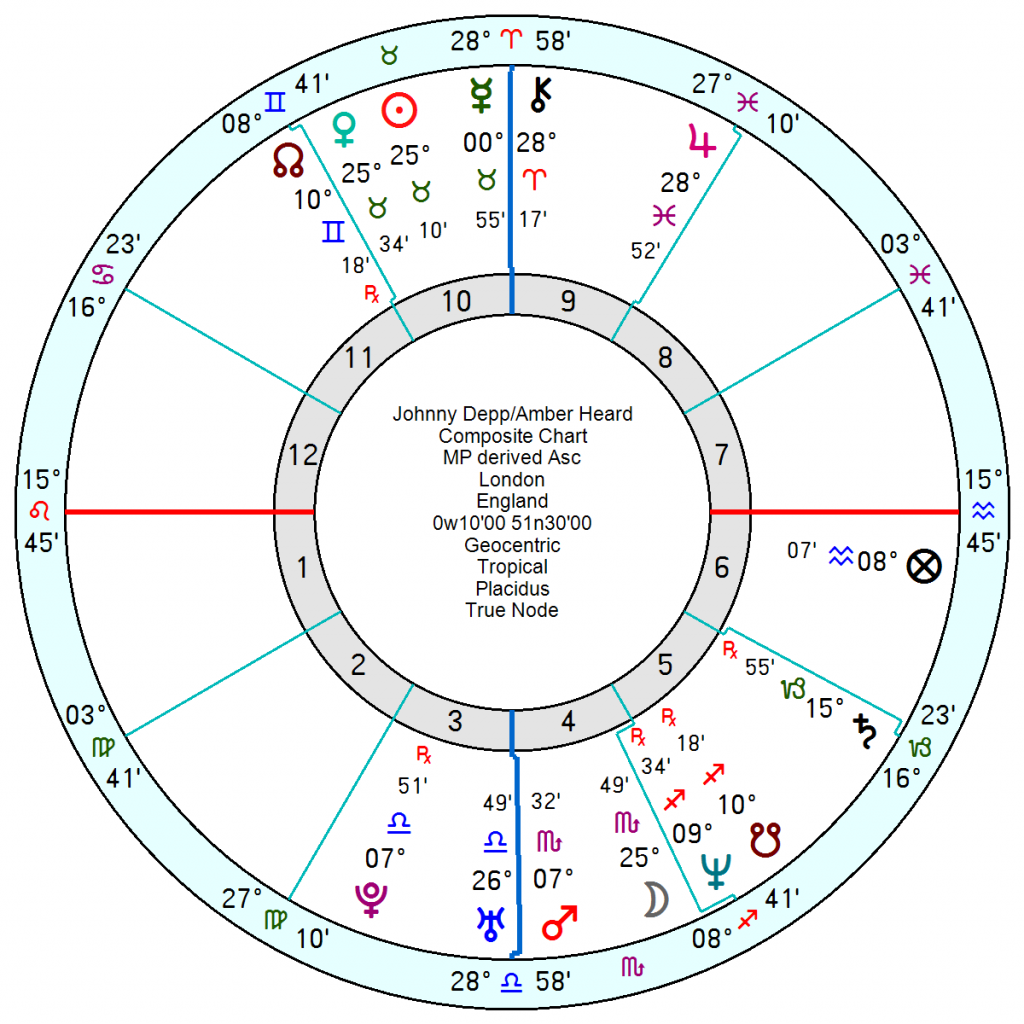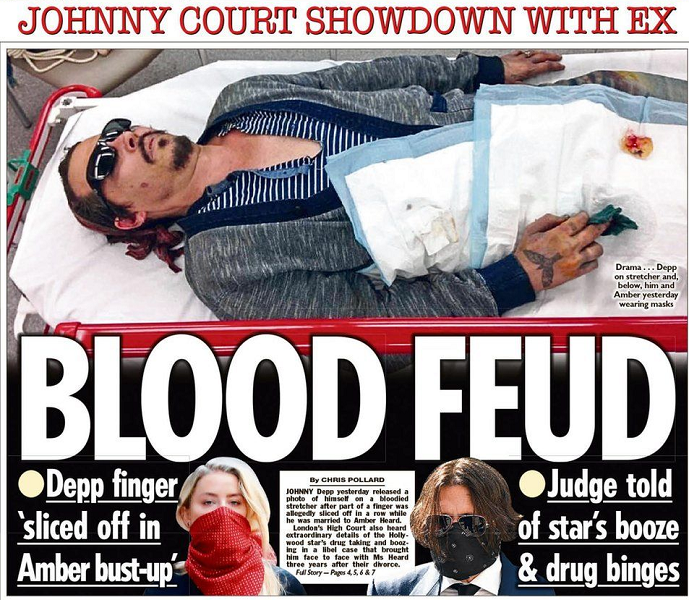 Three weeks of squalid muck-raking is promised for the Johnny Depp-Amber Heard $50 million defamation trial. He has already lost one UK libel trial before a judge and this is his second go in front of a Virginia jury with the intention of showing ex-wife Amber Heard's lurid tales of domestic violence at his hands were to further her career and ruin his. She is counter-suing for $100 million for being called a perjuror and a hoax artist.
There are fans on the court-room steps cheering for their hero/ine with the stars dressed for a red carpet performance in sharp contrast to the grubby reality of their short, drug-ridden and degenerate marriage. Legal experts doubt his ability to prove his innocence but celebrity warps everything. His Dior adverts increased in popularity after the last airing of very dirty linen.
Jan Moir in the Mail described them as "a pair of scorpions, locked in a dance of death, repeatedly injecting each other with venom" which may be unfair to one or the other but certainly seems to fit.
He was born 9 June 1963 8.44am Owensboro, KY, and is a Sun Gemini trine Saturn in the 7th (= partners bring hard work); with a volcanic Uranus, Mars, Pluto in Virgo. His Capricorn Moon squares Jupiter.
Amber Heard, 22 April 1986, no birth time, Texas, is a super-stubborn and controlling Sun Taurus opposition Pluto, trine a showbizzy and assertive Neptune Mars in Capricorn. And she may have a T Square of a Libra Moon opposition an argumentative Mercury in Aries square Mars Neptune.
Neither of them are exactly easy-going personalities and what is significant is that both have their Venus in Taurus conjunct the destructive Fixed Star Algol – and in their relationship chart the composite Sun is also conjunct Venus and Algol – so the writhing serpent-headed goddess rules their match.
  Their relationship chart is riddled with oppositions – Sun Venus opposition Moon, an argumentative and explosive Mercury opposition Mars and Uranus; Neptune opposition North Node, and a wide tussle-for-the-upper-hand Jupiter opposition Pluto. Plus a chained-together and resenting it Saturn square Pluto.
It's not a particularly brutal chart though certainly high-tension with a tendency for arguments to flare up. The wedding chart of February 3 2015 is also not altogether suggestive of outright violence though did point to an unstable, crisis-ridden combo with overtones of aggression.
The Lunar Eclipse in late Scorpio in mid May will cause maximum emotional upset to both as it collides with their respective Venus in Taurus – and will be in effect earlier. Usually this kind of Eclipse connection brings feelings of being unloveable and a hint that being tolerant and compromising will be necessary. It was also around late last November – so clearly the message didn't get across.
  The late October Solar Eclipse in Scorpio will rattle Amber's Sun and Pluto prompting the need for life-changing decisions. And it also opposes Depp's Mideaven which could bring far-reaching career implications, knocking him off track.
Her Sun opposition Pluto is fairly key to the Depp debacle since her Sun falls within a degree conjunct his Midheaven and her Pluto on his IC. She'd be attracted to his career/status. Well-aspected in synastry, one person's Sun on the other's MC can be helpful in career terms. But if it goes wrong, there is a rivalry for power and importance.
Her Pluto on his IC would make her controlling in the domestic environment and she would have a subconscious effect on his deeply-rooted psychological compulsions; and be resented for her attempts to intrude and be in charge.
Neither of them look too happy through this year. She has calamitous transits to her Mars/Saturn midpoint from May 20th onwards, on and off into 2023; with losses August to November this year.
He's also facing dashed hopes exactly now and on and off till late 2023; upsets across mid May; plus disappointment mid September onwards.
Their relationship chart indicates rancour will drag on if anything ramping up in 2023/2024 and beyond with tr Pluto square the composite Mercury and then opposition the Mars. Though 2024 may blow it all out of the water as tr Uranus is in a separating conjunction to the composite Sun Venus, giving us all blessed peace.
I'm tempted to say they should both take responsibility for their choices in marrying each other and just bury the hatchet. But there again, if a smidgeon of what she alleges is true there's no reason why she shouldn't be allowed to say so. All a murky swamp.