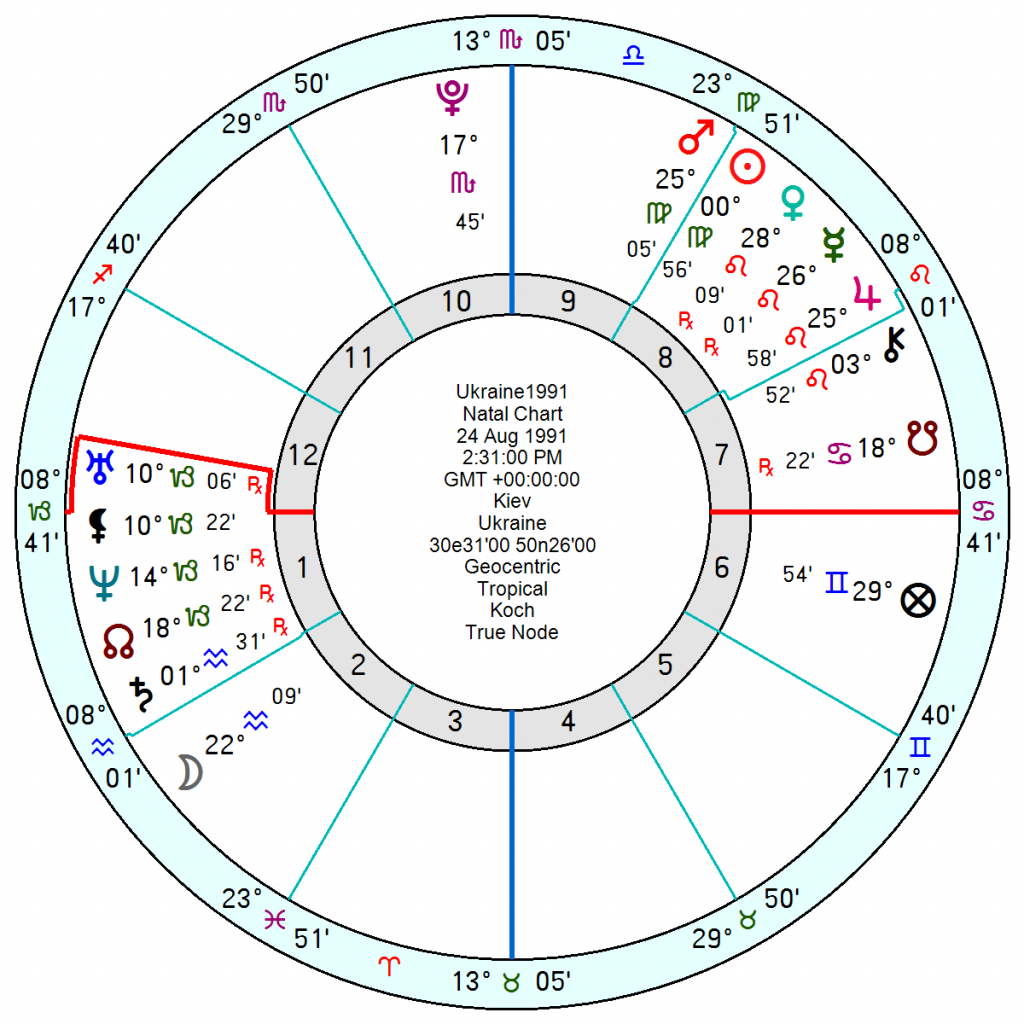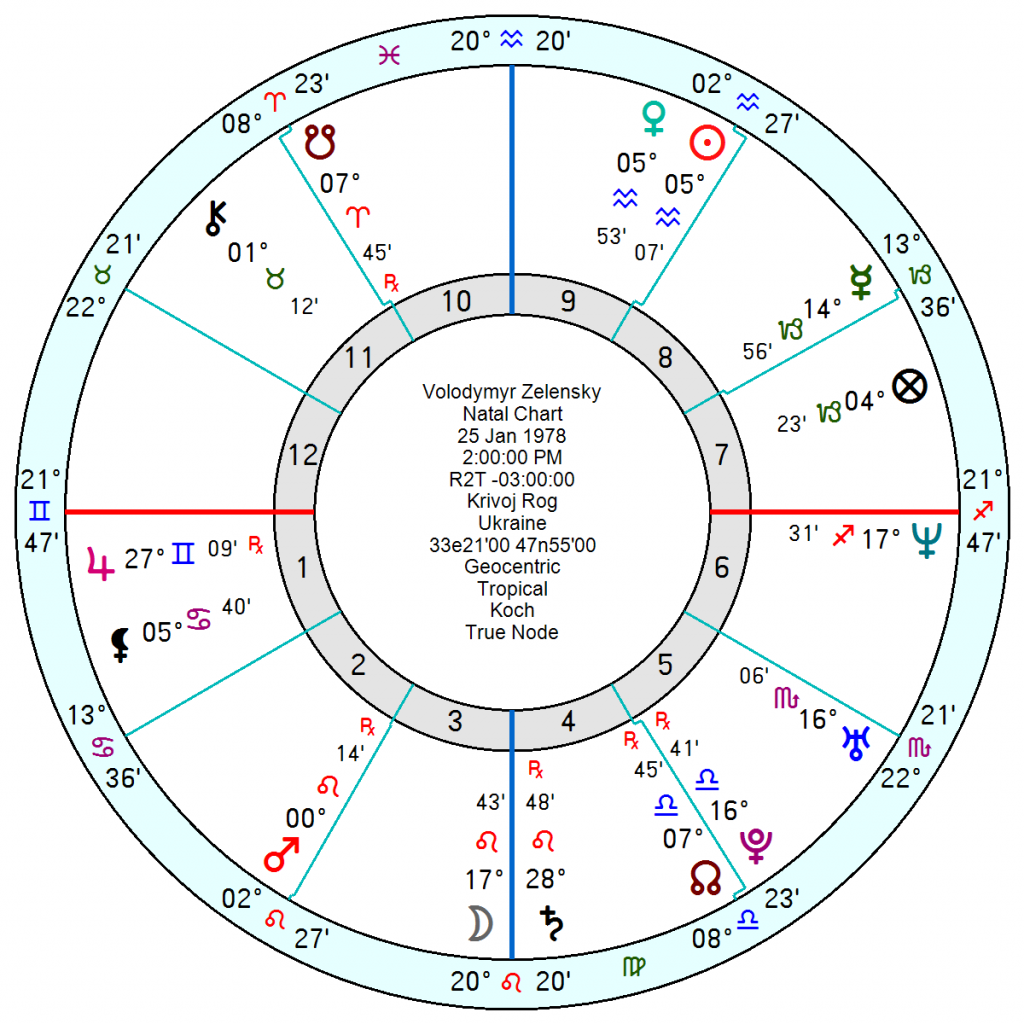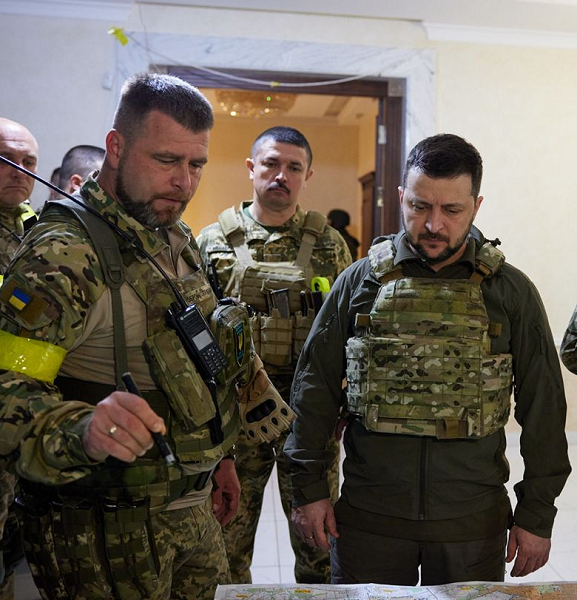 The Ukraine invasion has reached a critical stage with early euphoria about shambolic Russia forces being in retreat and defeated is starting to evaporate. Russian reinforcements in the eastern segment of Donbas are capturing towns and causing heavy Ukrainian casualties. Joe Biden is dragging his feet about sending heavier weaponry for fear of it being used to attack Russian territory and trigger an international war. The EU are also watering down their sanctions to placate the pro-Putin Hungarian leader; and the lacklustre German Chancellor, Olaf Scholz is reneging on his earlier promises of supplying tanks and guns.
  The Ukraine 24 August 1991 2.31 pm Kiev chart, always did indicate a panicky slide from mid May with tr Neptune opposing the Ukraine Mars till mid October this year, returning next spring, autumn and in January 2024. Tr Uranus is opposing the 10th house Ukraine Pluto from mid this June for a few weeks, returning in 2023 which will be disruptive and points to a change of direction. The November 2022 Lunar Eclipse at 16 Scorpio may also be critical since it will conjunct the Ukraine Pluto and indicates a crucial turning point in the months following.
  There's nothing cheering in the Ukraine/Russia 1917 and 1991 relationship charts – which start off from a position of extreme hostility anyway; and that is being stoked up through 2023 to 2025. Nothing that suggests an early truce though admittedly toxic feelings would remain no matter when it finished.
 Volodymyr Zelensky's own chart, 25 January 1978, hints at a worsening situation with a trapped, scary, infuriated tr Pluto opposition his Mars from March 2023 till late 2024 – and even after. His Uranus in Scorpio is catching not only the tr Uranus opposition this year but also the Eclipses, in particular the November Lunar Eclipse.
The Invasion started on 23 February 2022 which has a Mars Pluto conjunction in Capricorn which suggests relentless brutality and wasn't ever going to be a quick n' easy event.
Putin's 4th Term chart, 7 May 2018 11.05 am Moscow, also has a ruthless Pluto Mars in Capricorn which will close to exact by Solar Arc in 2023 which is when tr Pluto squares the Uranus – often a fall-off-perch point for an administration. The Pluto Uranus runs from early February 2023 till late 2024. But best guesses were always 2023 as Putin's curtain call.
However there are many months of bombardment between now and then which is heart-wrenching for the poor Ukrainians.