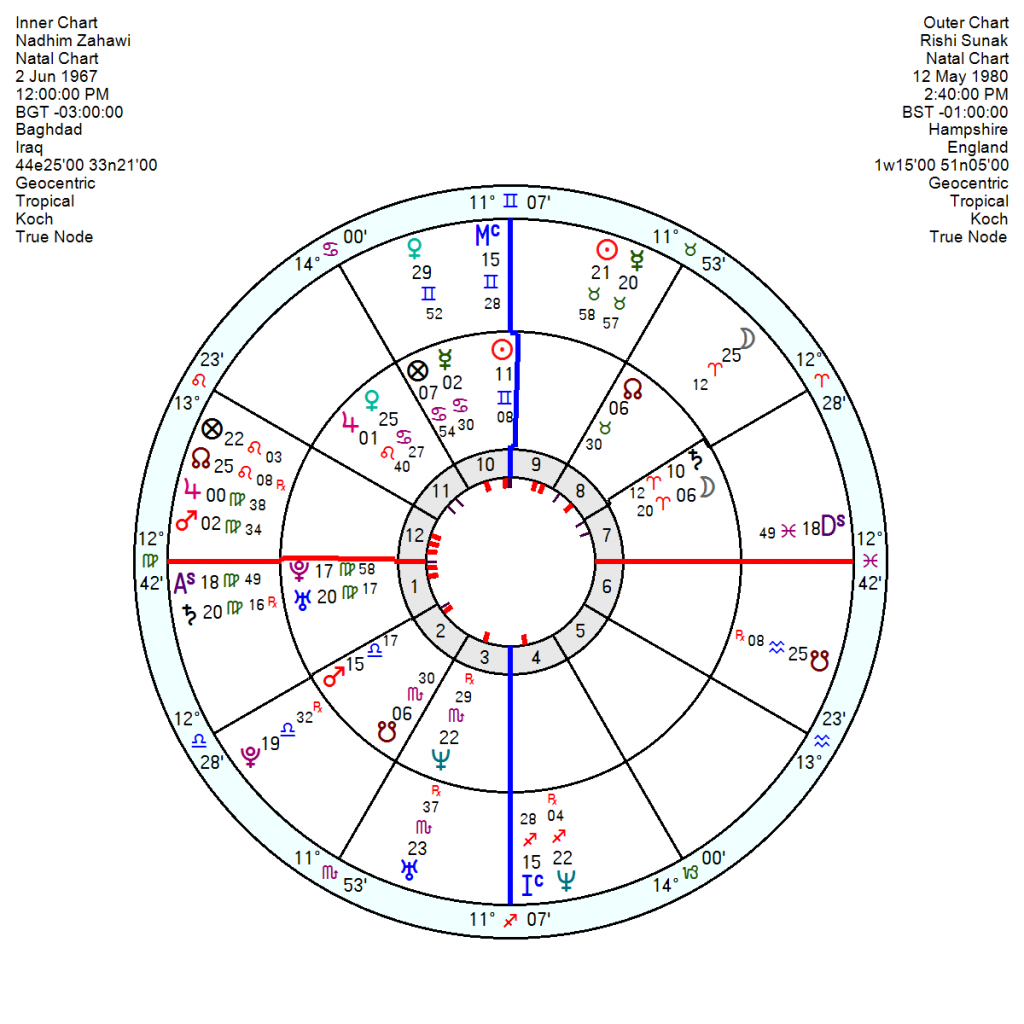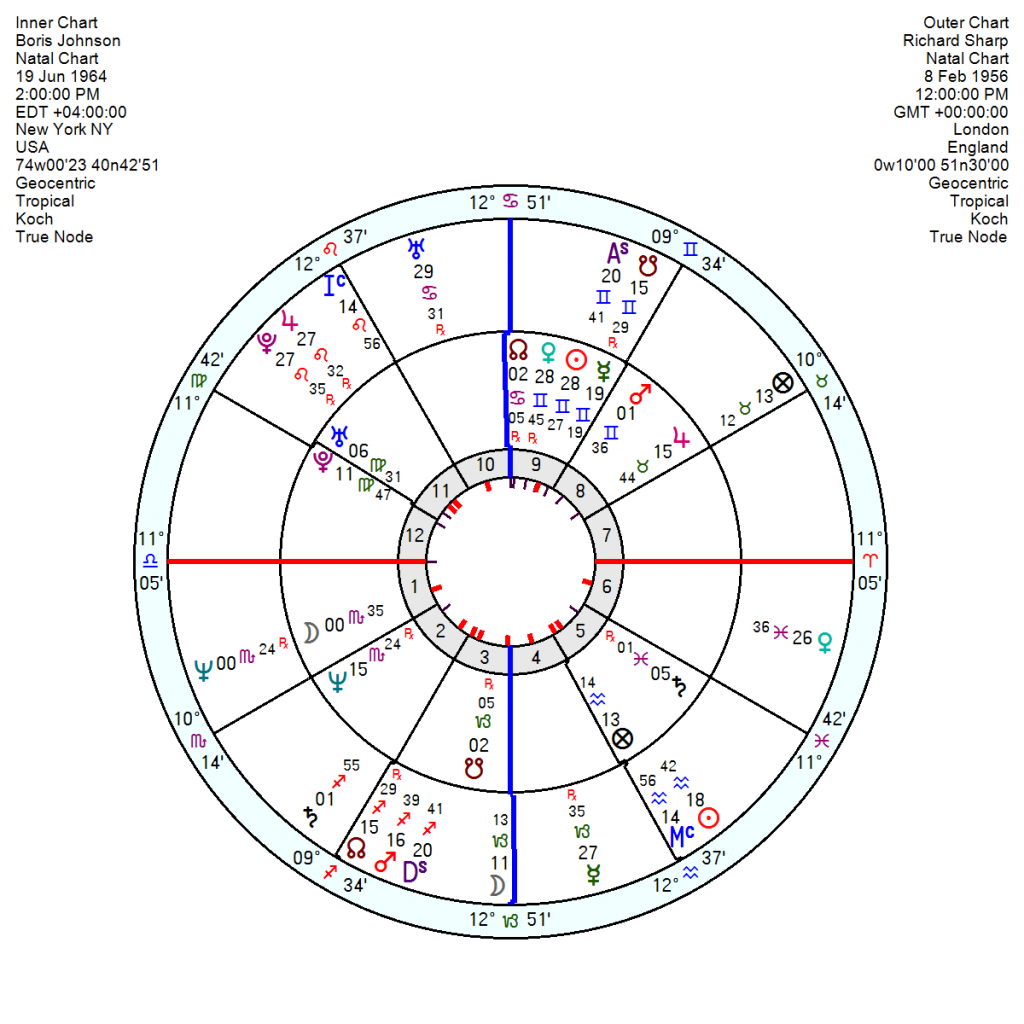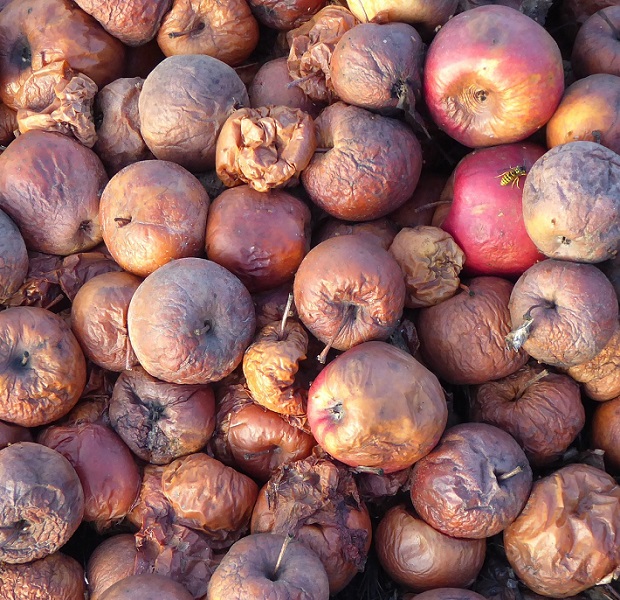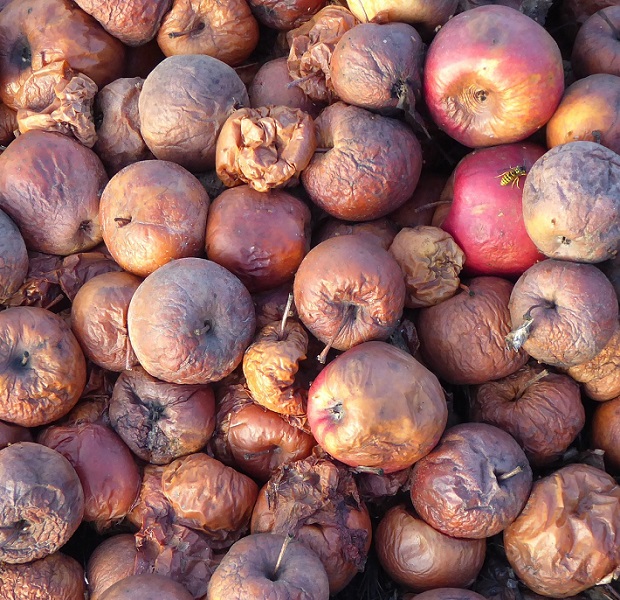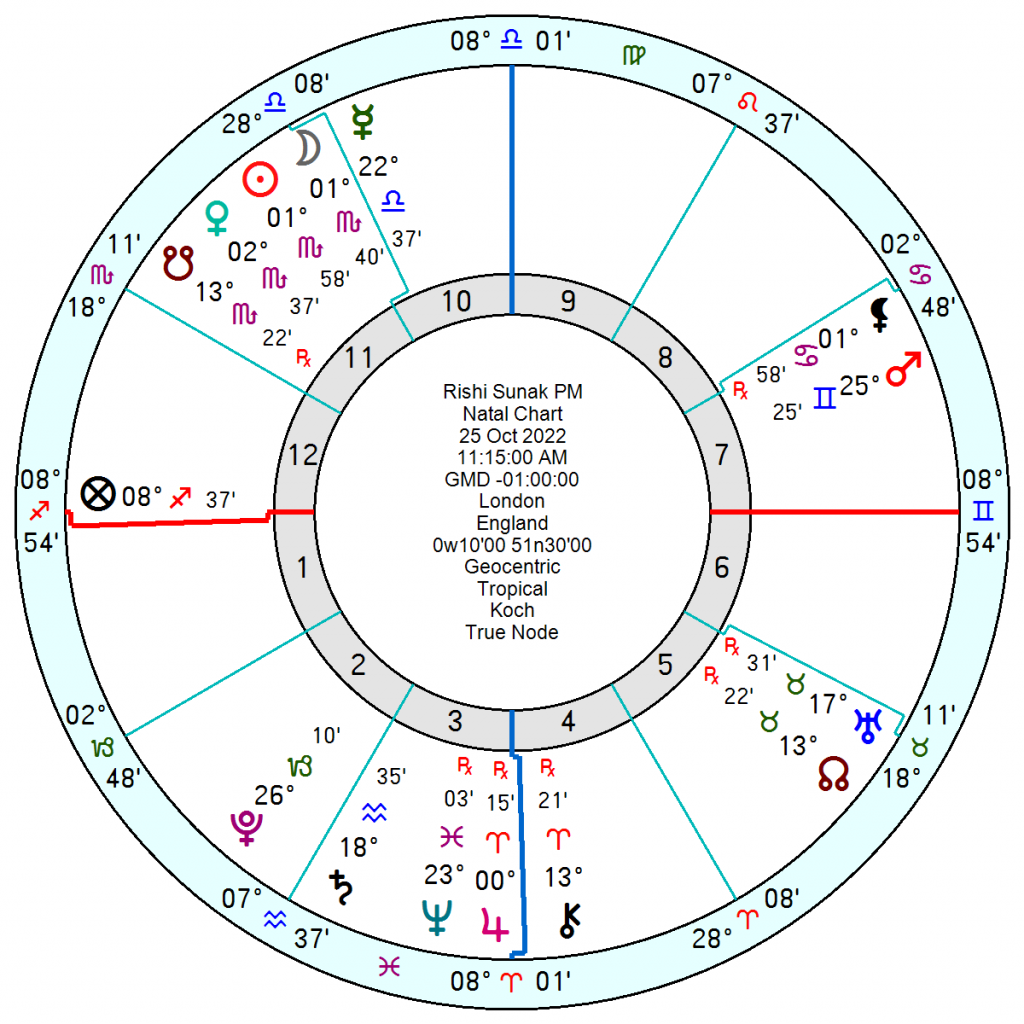 The stench of decay if not advanced death watch beetle and rampaging termites are afflicting the UK Conservative Party and government. Staggering from a litany of Boris Johnson misjudgements, misspeaks and dodgy financial dealings with yet more emerging vis a vis the new BBC Chairman and a potential conflict of interest as Boris negotiated a near million pound loan to keep him afloat during his No 10 tenure. Plus the Tory Party Chairman Nadhim Zawahi and his tax hiccup, not to mention Michelle Mone and the covid/pandemic multi-million pound contracts-for-buddies brouha. Mainly denied with a nothing-to-see-here dismissal apart from Mone who is in real trouble.
The Tory Party 12 November 1867 and 9 May 1912 charts have their Sun Saturn conjunction in Scorpio and Taurus respectively at almost the same degrees. So both are in the firing line of the tr Uranus hard aspects from this February onwards with a roller coaster two years to follow.
Rishi Sun has his Sun Mercury in Taurus opposition Uranus at similar degrees so he will be shaken from pillar to post until after mid 2024. Possibly escaping with relief at some point for sunny (flood, mud slide, fire and earthquake prone) California
Both BJ and Zawahi have their Neptune in Scorpio impinging on the Tory Party – and Sunak's – stalwart Taurus/Scorpio planets – so a slippery interface. Boris's Sun Venus is also conjunct the Tory Party 1912 Pluto for a strong connection.
Michelle Mone has her pushy 1st house Mars in Aquarius crashing into the Tory Party respective Suns.
Richard Sharp, the new BBC chairman who is denying any conflict of interest, was appointed, having been Rishi Sunak's boss at Goldman Sachs, economic adviser to BJ when he was London Mayor and allegedly responsible for connecting BJ with a backer allegedly offering a loan of up to £800,000. A card-carrying Tory, he has given more than £400,000 to the Conservative party and voted for Brexit. Never mind the ins and outs of maybe facilitating a loan, it's hardly a dispassionate background for the head of a public broadcasting corporation.
Sharp, 8 February 1956 London is a super-confident Sun Aquarius opposition Jupiter Pluto in Leo with his Sun at that familiar 18 degrees which keeps popping up and will be knocked sideways by the tr Uranus square late April/early May. It is an odd connection to BJ since Sharp's Saturn opposes BJ's hyper-active Mars in Gemini for a scratchy irritable, prone-to-setbacks chemistry. Sharp's Neptune is exactly conjunct BJ's Moon so both will be affected/afflicted by the tr Pluto square from late March onwards till June.
All a maze and a muddle but there looks to be a maelstrom brewing.
ADD ON: Rishi Sunak's Term chart is sagging badly this month and cascading faster downhill from mid March onwards as tr Neptune squares the Mars which continues on and off into early 2024 – which is failure writ large alongside high uncertainty and indecision. With another hiccup late April to mid May.
Maybe Pluto into Aquarius in late March brews up a global financial crunch as well as other ripples.
PS. Forgot in the above Tory rot to mention Dominic Raab, Deputy Prime Minister, Secretary of State for Justice and Lord Chancellor, now facing 24 bullying complaints in the ongoing investigation.