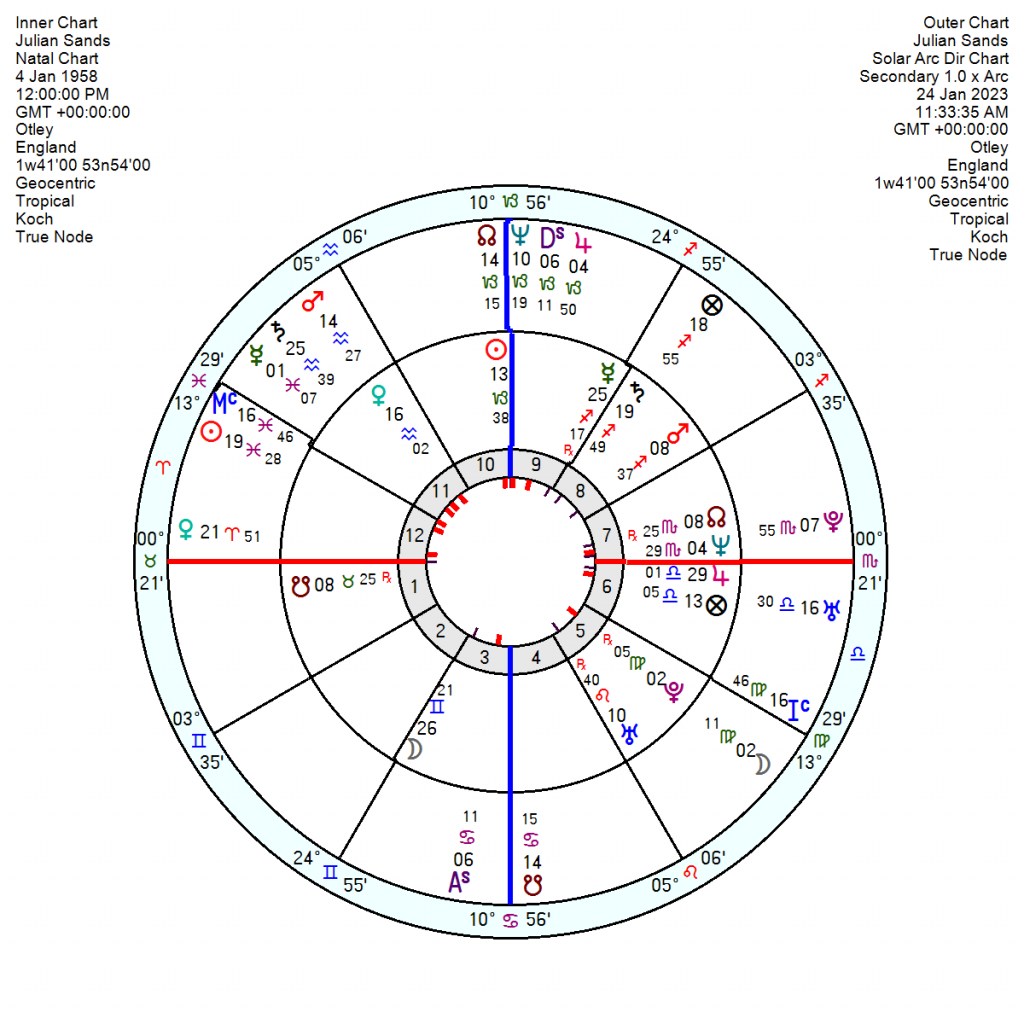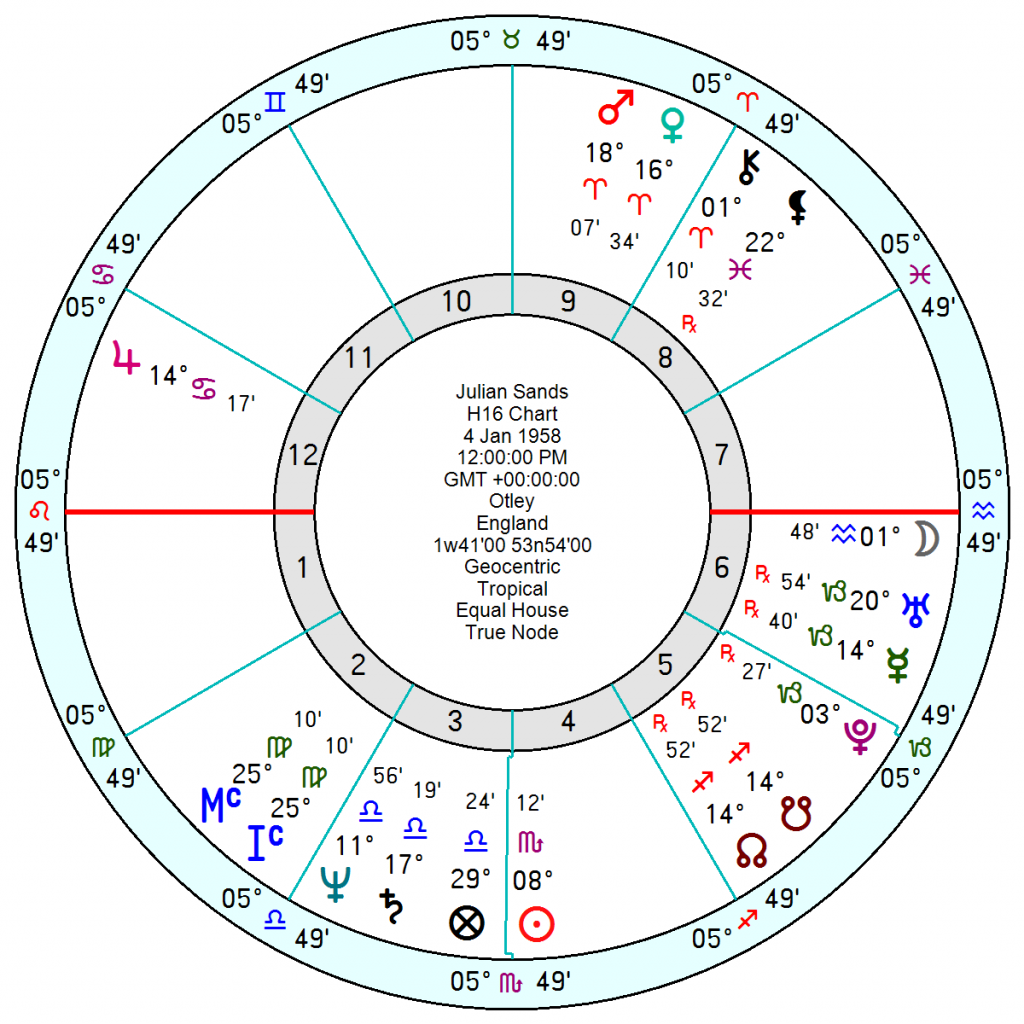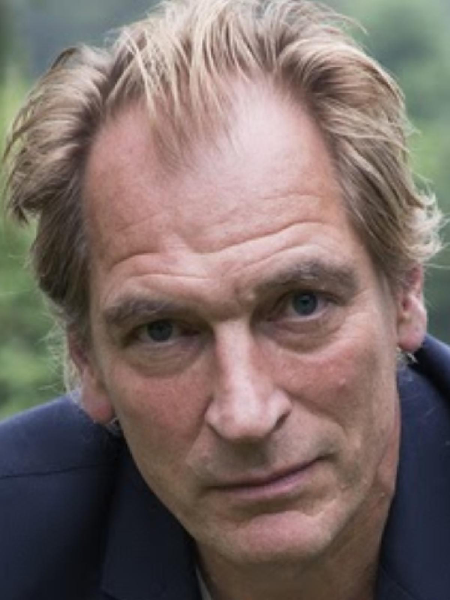 Actor Julian Sands is still missing 11 days after going solo hiking on a trail in the San Gabriel Mountains, about 40 miles northeast of downtown Los Angeles. His family have thanked rescue workers for their "heroic" efforts as the search to find him continued with the rescue operation complicated by bad weather and delays over  avalanche fears.
Julian Sands, born 4 January 1958 Otley, England, renowned for his performances in The Killing Fields, A Room with a View, Warlock, Arachnophobia, Boxing Helena, and Leaving Las Vegas is an experienced hiker. He once told an interviewer that he was happiest up a mountain.
   He is a Sun Capricorn with (probably) a Gemini Moon – plus an adrenaline-junkie and risk-taking Mars square Pluto and Mars trine Uranus; and a sometimes-over confident Jupiter Neptune conjunction.
  His high-octane Mars has moved by Solar Arc to catch the tr Uranus square as he went missing, which can be accident prone. Tr Saturn was also square his Mars/North Node midpoint which hints at much the same.
That apart there is not much showing without a birth time. His 16th Harmonic which can be self-destructive is strongly aspected but it can also endow superhuman strength to overcome danger. Hopes must be fading but until there is a definitive news there may be the slimmest of chances.