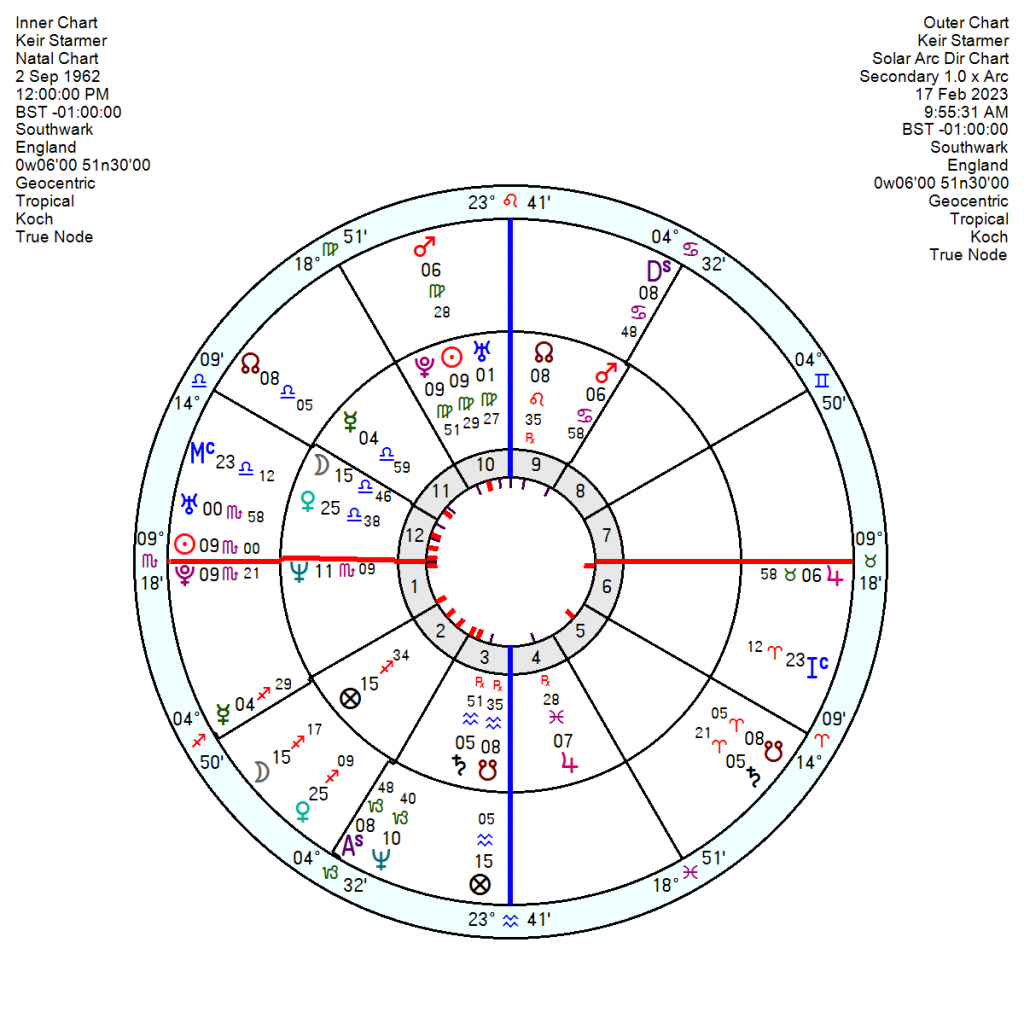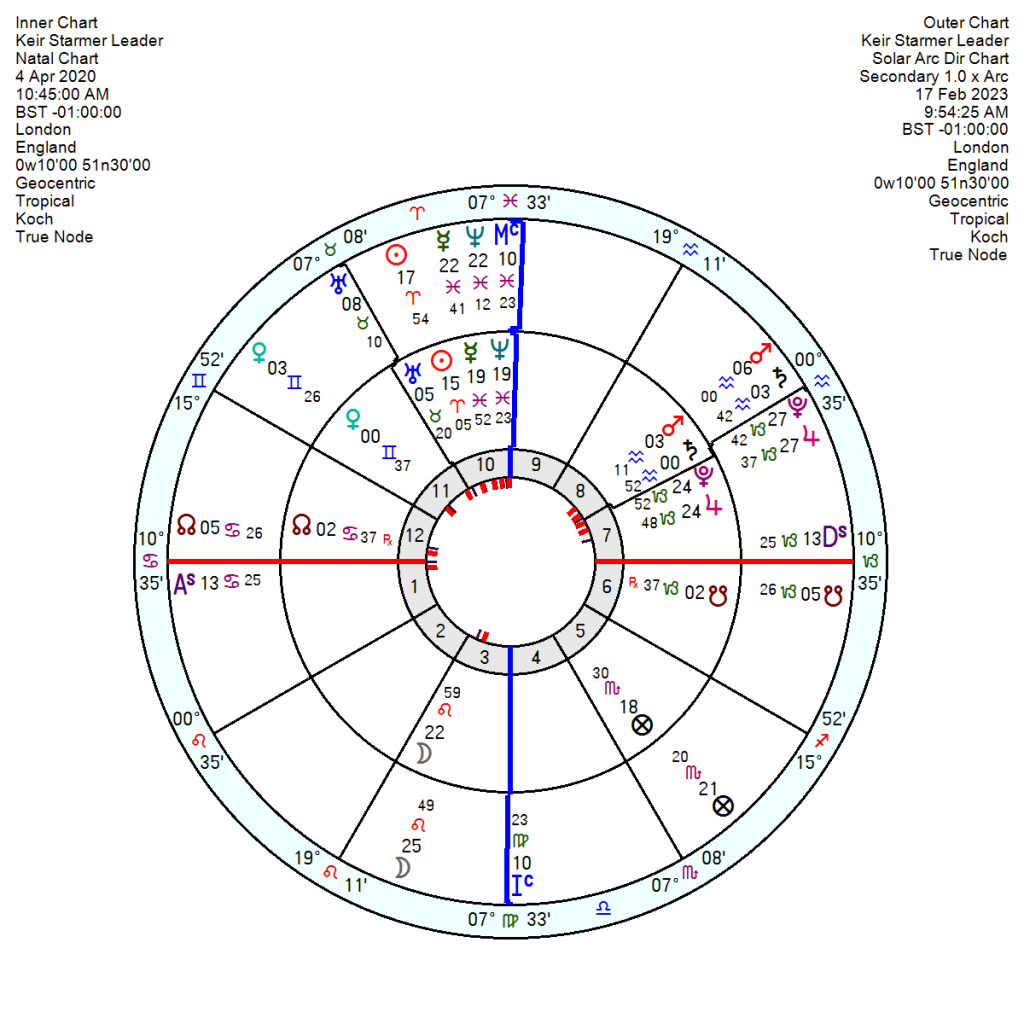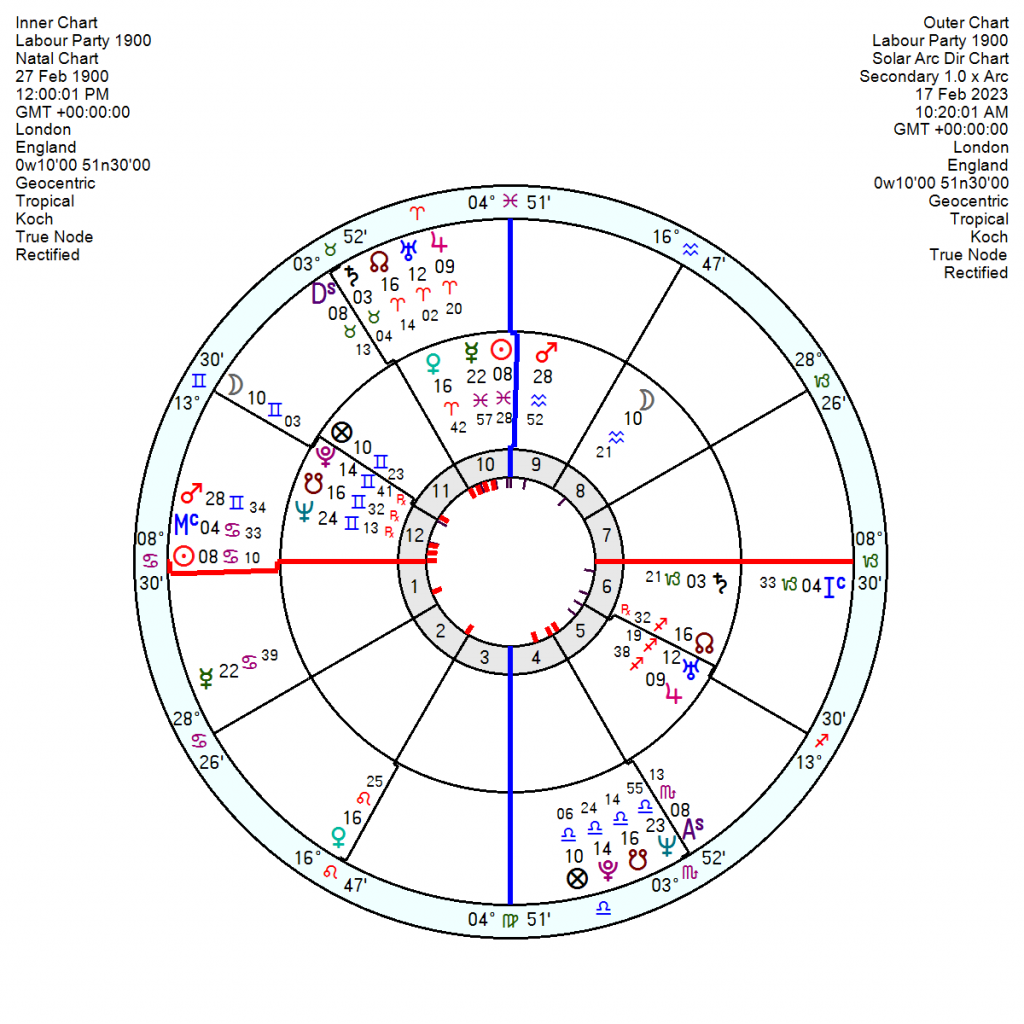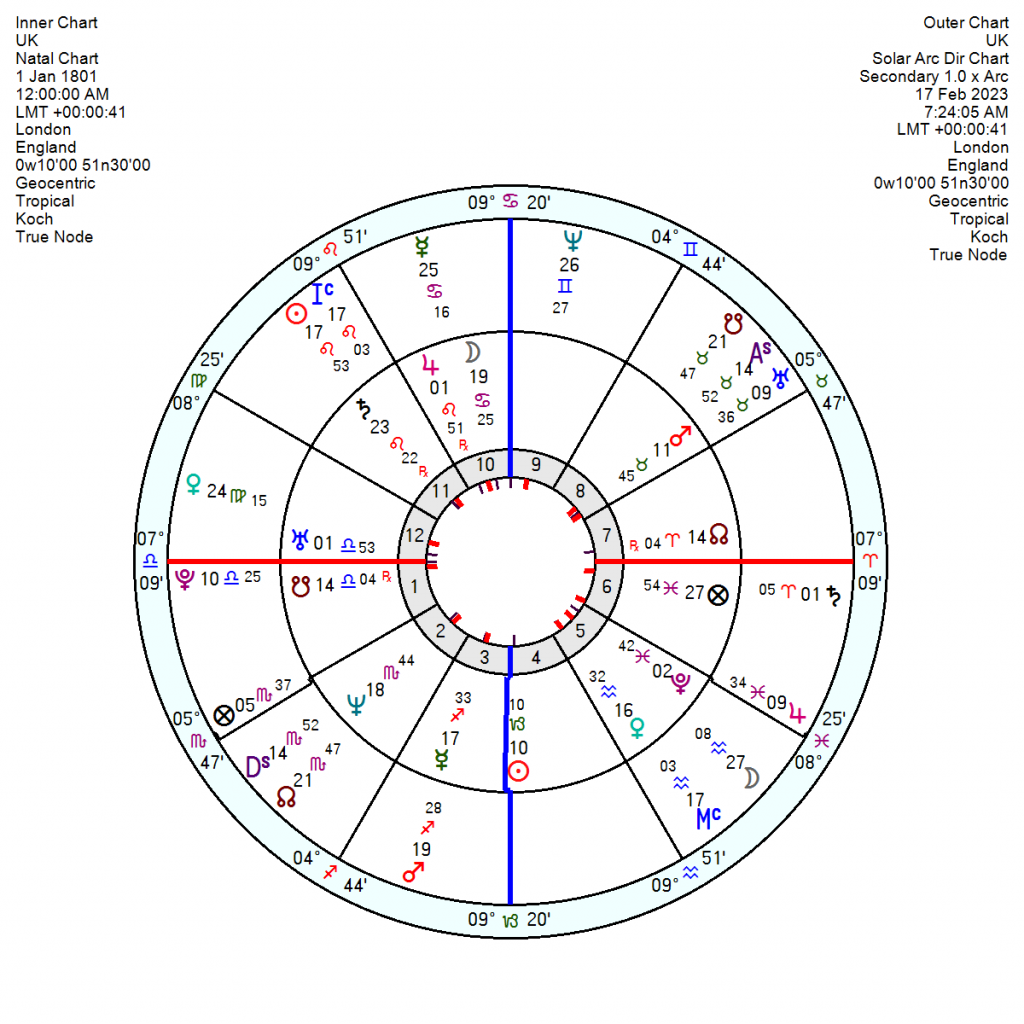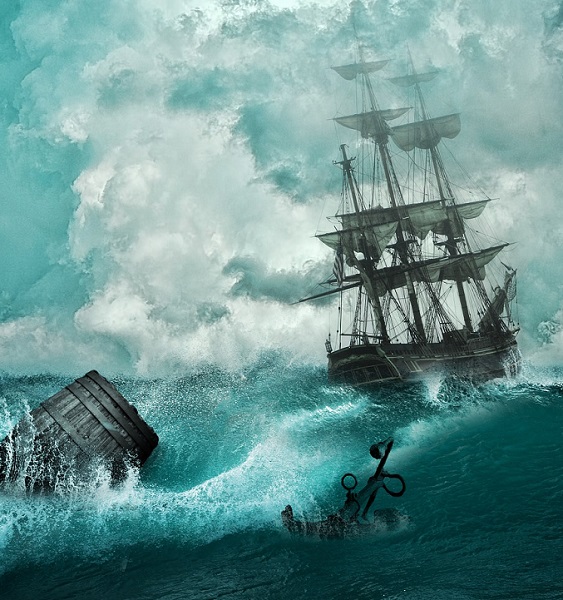 Labour have a clear lead in the polls to beat the Conservatives at a next election with Keir Starmer ahead of Rishi Sunak on most questions. Given the mess the government and Tory Party is in the result looks like a foregone conclusion – except except a week is a long time in politics and life is churning chaos ahead which could throw up black swan events with surprising consequences for the leadership – and Keir Starmer is not heading into fortunate times. The next general election at the latest will be January 2025.
  Not that the leader's personal chart necessarily spells disaster for the party since he may fall by the wayside for other reasons. His determined, lucky and controlling  opposition of Jupiter in Pisces opposition Uranus Sun Pluto in Virgo catches the tr Saturn hard aspects over 2023/24, which may just be exceptionally hard work. But it is his Solar Arc Sun Pluto conjunct his Neptune in 2025 which looks devastating and confused, followed by a dead-halt Solar Arc Mars conjunct his Sun and Pluto in 2026 – with a Progressed Mars square Neptune somewhere in the middle of that as well which is panicky failure. That looks like a good-going, life-changing period of rolling crisis.
At a stretch – a very long stretch – he could win the poisoned chalice and then be overwhelmed by chaos. But that would be the most positive interpretation.
His Leadership chart, 4 April 2020 10.45am, with a tricky 8th house Mars Saturn conjunction square Uranus has overcome one hurdle recently but echoes his own chart with a disruptive 2025 as the SA Saturn squares Uranus; and worse in 2026 when the SA Pluto is conjunct the Saturn.
The Labour Party 27 February 1900 chart has in the past not been all that illuminating about wins and losses though Blair's 1997 win did flag up as positive. It looks slightly downbeat in 2023/24 with Saturn transits to its Sun, Jupiter, Uranus and Pluto; facing a fair few major obstacles in 2024/25 as disasters litter its path; and will be jolted by a significant shock and ego-dent in 2025; uncertainty in 2026.
Nothing is clear cut.
Though looking at the UK chart it would be surprising if any sailor wanted to chance his/her/their luck steering HMS UK over the next three years. In addition to tr Uranus rattling up the UK financial 8th house and hard aspecting the UK Venus, Neptune and Saturn over the next two years which will make for an exceptionally bumpy financial ride there is the problematic UK Yod.
  With Pluto on the focal point inconjunct Jupiter sextile Uranus, the UK is a buccaneering nation with serious issues around the handling of power – at a negative end, coercive, manipulative and uncooperative. The Yod has moved by Solar Arc to have the SA Pluto square the UK Sun exactly now for a defining moment – blocked but key to future destruction or reconstruction. And just as pivotal will be when the SA Uranus on one leg of the Yod is conjunct the 8th house Mars in 2025 for a financial/economic upheaval of considerable proportions. This whole period from 2014 right through to 2026, when the UK Yod is being triggered is a transformational and perilous phase when the country is being prompted by the fates to find a new direction. Cast off the old, stand vulnerable for a while – Broken Britain – before, hopefully, finding a new purpose and role in the world.
 Bil Tierney suggests a Yod focal point Pluto can suit the individual for a high-level authority position; or as an agent exploring unknown resources available to humanity, capable of ushering in a new order of things. If mismanaged it may de-elevate the individual to a more frustrating level of obscurity and isolation, brought on by self-destructive passions. Pluto is make or break; and transformational processes can collapse as the old is taken away and the new does not get established. So not always chrysalis through to butterfly.
  It'll be a brave and resourceful soul who hangs onto the UK tiller through these tempestuous waters and comes up smelling of roses.