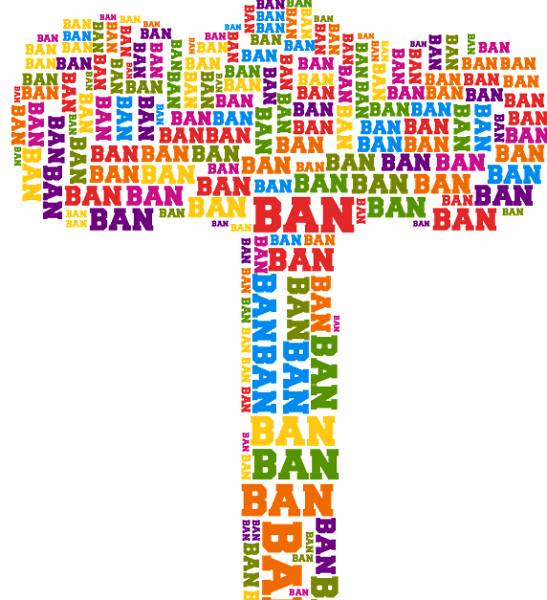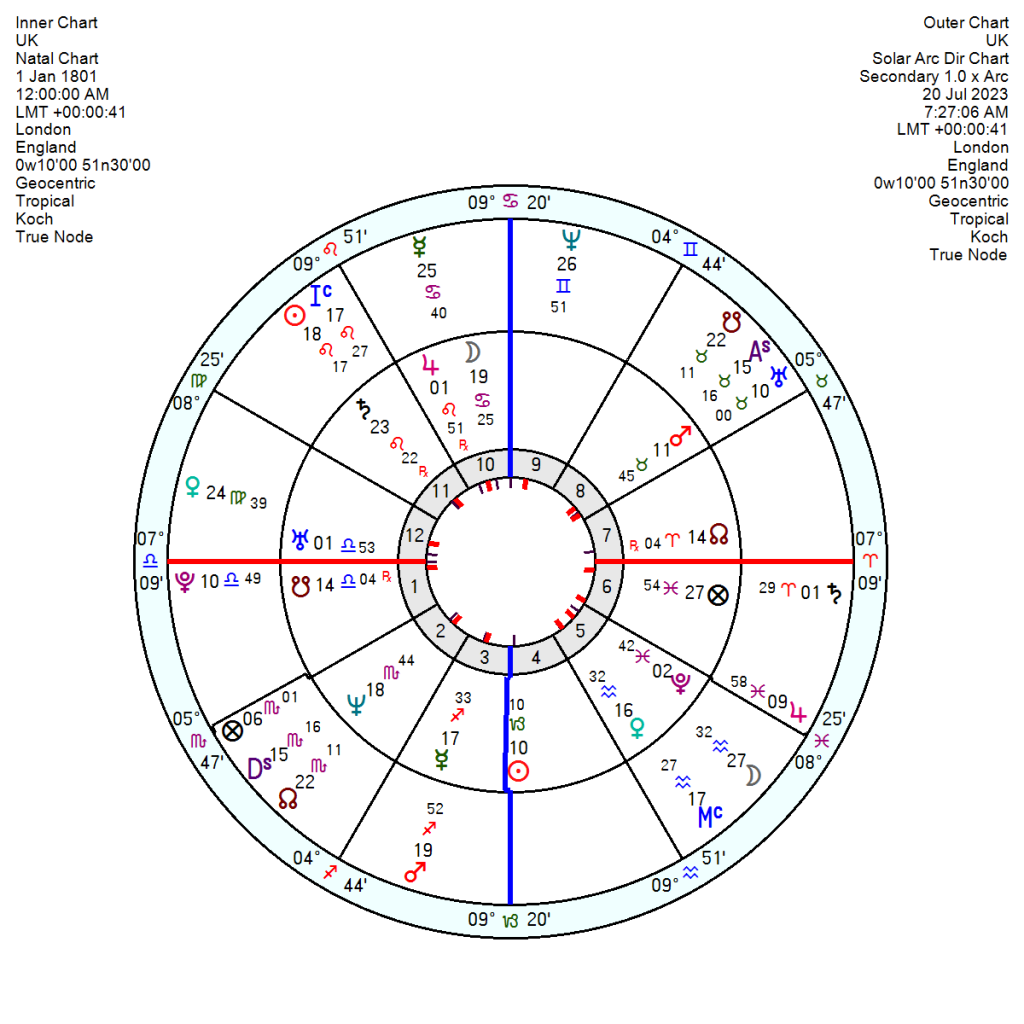 The pendulum swing of 'progressive' condemnation of disbelievers in their cause has run into another buffer over the backlash against banks closing accounts because they dislike the political views of a client. A highly critical No 10 has put in motion legislation to impose on banks free speech duties otherwise they could lose their licence.
  Though the government is hardly blameless either in the arena of free speech following last year's Cabinet Office rules banning speakers who have criticised government policy from addressing civil servants.  
It has been a weird few years for free speech in the UK including the 'coercive control of language' element to the trans debate. Andrew Neil described it as "a new form of McCarthyism. In woke companies, as well as in media, public bodies, charities and academia, people are being fired, sidelined, marginalised or generally penalised because they won't kowtow to the latest fashionable views."
Is it the great bleeding heart of Neptune in Pisces which howls in pain over one slighted group being victimized (or not given centre stage) and demands the greater majority give up its rights to salve their wound?
  There is a fanatical streak in Neptune – Joseph McCarthy had a Scorpio Sun trine Neptune with Neptune opposition Uranus. When McCarthyism got under way in the US, the SA North Node was conjunct the USA Pluto (opposition Mercury) which is more than prone to obsessive thinking and bullying debate. But laissez-faire UK has never much gone in for fads and fetishes where opinions were concerned (I don't think).
 Neptune in Pisces has not had an obviously outsize effect on the UK chart except at the start when it was conjunct the UK Pluto on the focal point of a yod inconjunct Neptune sextile Uranus in 2012/13. This is when David Cameron decided to hold the Brexit Referendum. (And because I am floundering around trying to find a pattern – the UK Pluto was activated years earlier in 1997 at Princess Diana's death when the UK lost its wits in an outpouring of atypical national mourning. So the UK Pluto does have a powerful effect.) Along the way of the past few years tr Neptune has been sextile the UK Sun and Mars was well as trine the Midheaven, Moon and Neptune. With this year the Solar Arc Sun square the 2nd house financial Neptune, keyed up by the recent Lunar Eclipse which may explain the banking connection – and tr Uranus was also opposition that 2nd house Neptune earlier this year in the 18 degree spotlight.
I'm still no wiser about quite what has sparked up this supposedly liberal intolerance in the UK.
This year on the UK chart there is a deadlocked Solar Arc Pluto square the UK Sun which is waning now; and an approaching Solar Arc Saturn opposition the UK Uranus, exact in a few months – which will set up a conflict between the old versus the new, the forces of repression colliding with the forces for progress. Though in this topsy turvy situation with the 'progressives' turning totalitarian it's tricky to see who is in which camp.
Tr Pluto in Aquarius trine the UK Uranus from early 2024 for two years might be expected to activate a robust free speech debate – and more so when Uranus moves into Gemini in 2025.
I faintly remember from philosophy lectures a concept about the social contract – that in a fair and decent society there should be a ring fence of freedom around every individual which extends only in so far as it does not impinge on the rights of others. With the emergence of identity politics, the loudest voices are clamouring for supremacy for their special interests at the expense of others who hold different views. They want society to be created in their image with non-believers banished into the desert as non-persons.
Against everything that Uranus holds dear. What is weirder is that it is a total contradiction of essence of diversity. Putting value on difference.
  It may or may not be relevant that Farage's Saturn is conjunct the UK's Pluto and JK Rowling's Mercury is in opposition. They tap into the UK's cultural power issues.
Comments welcome.