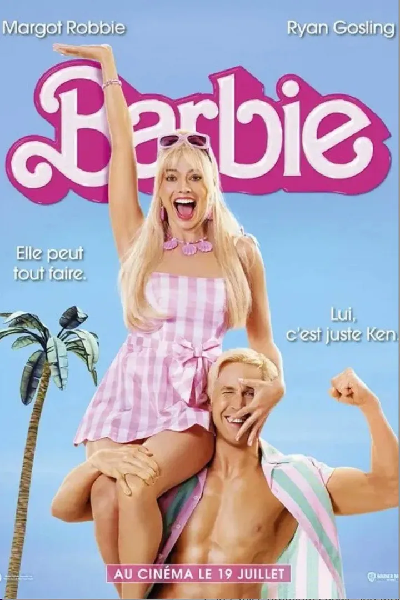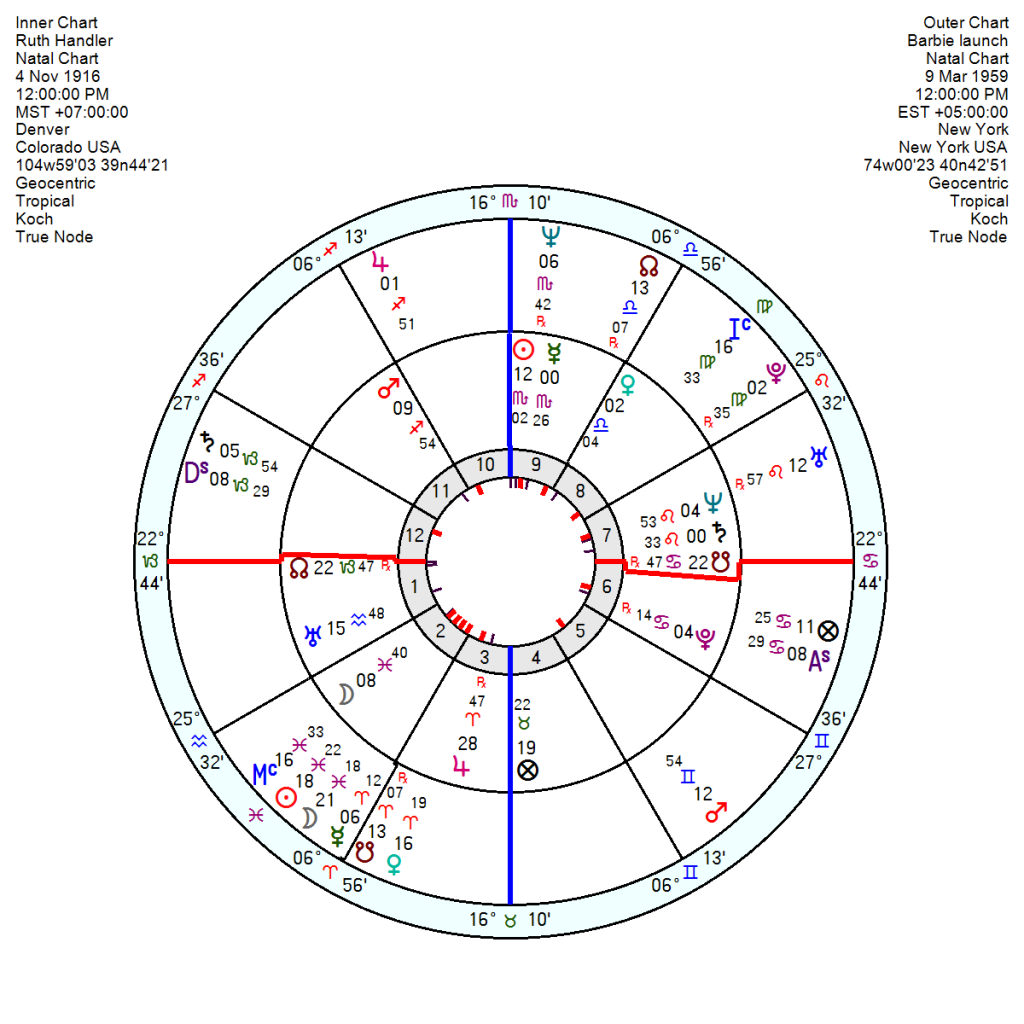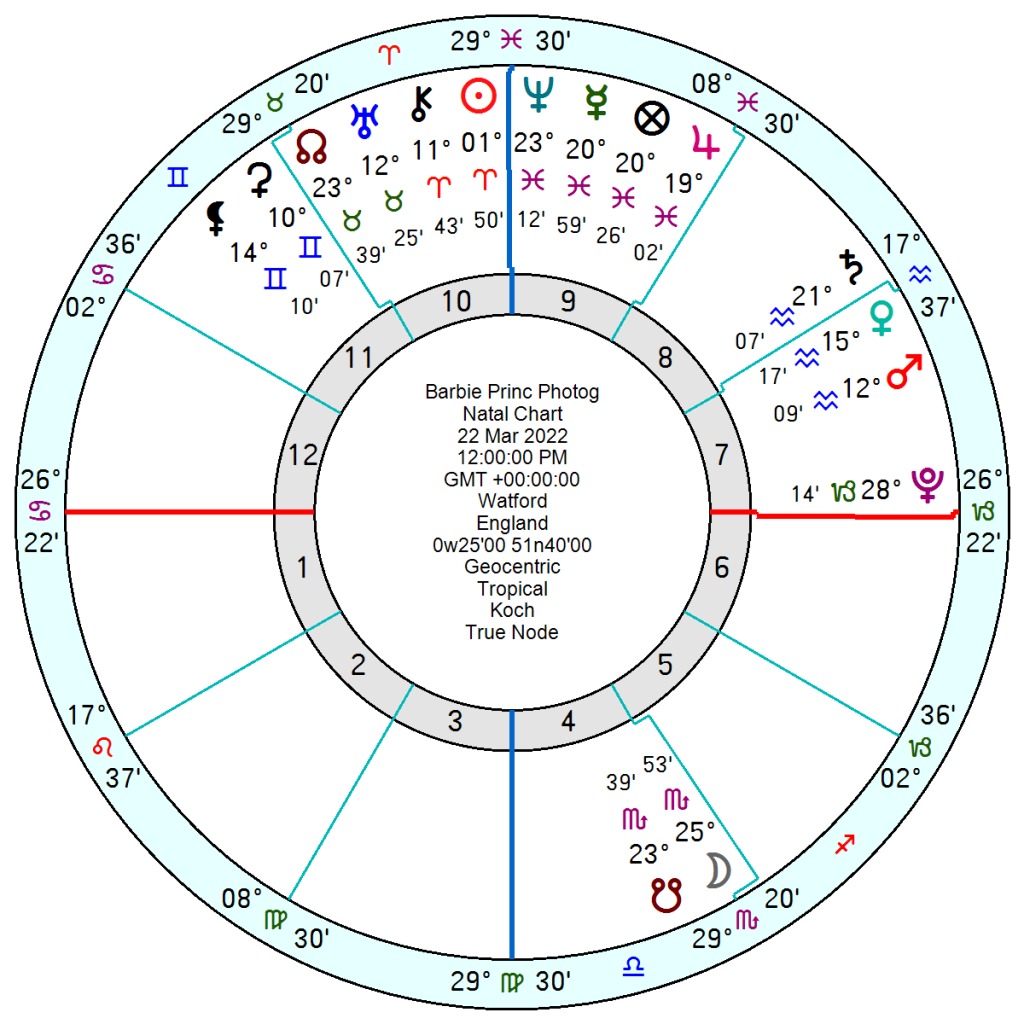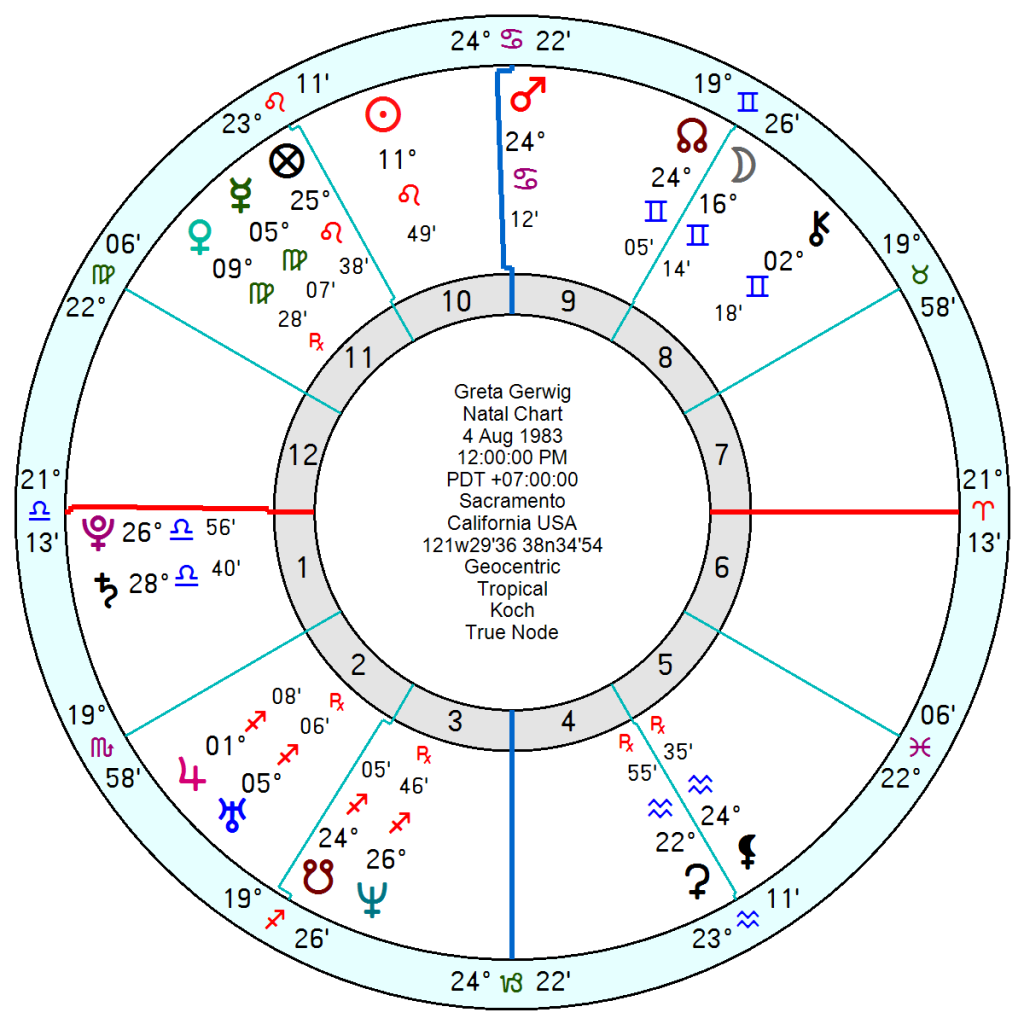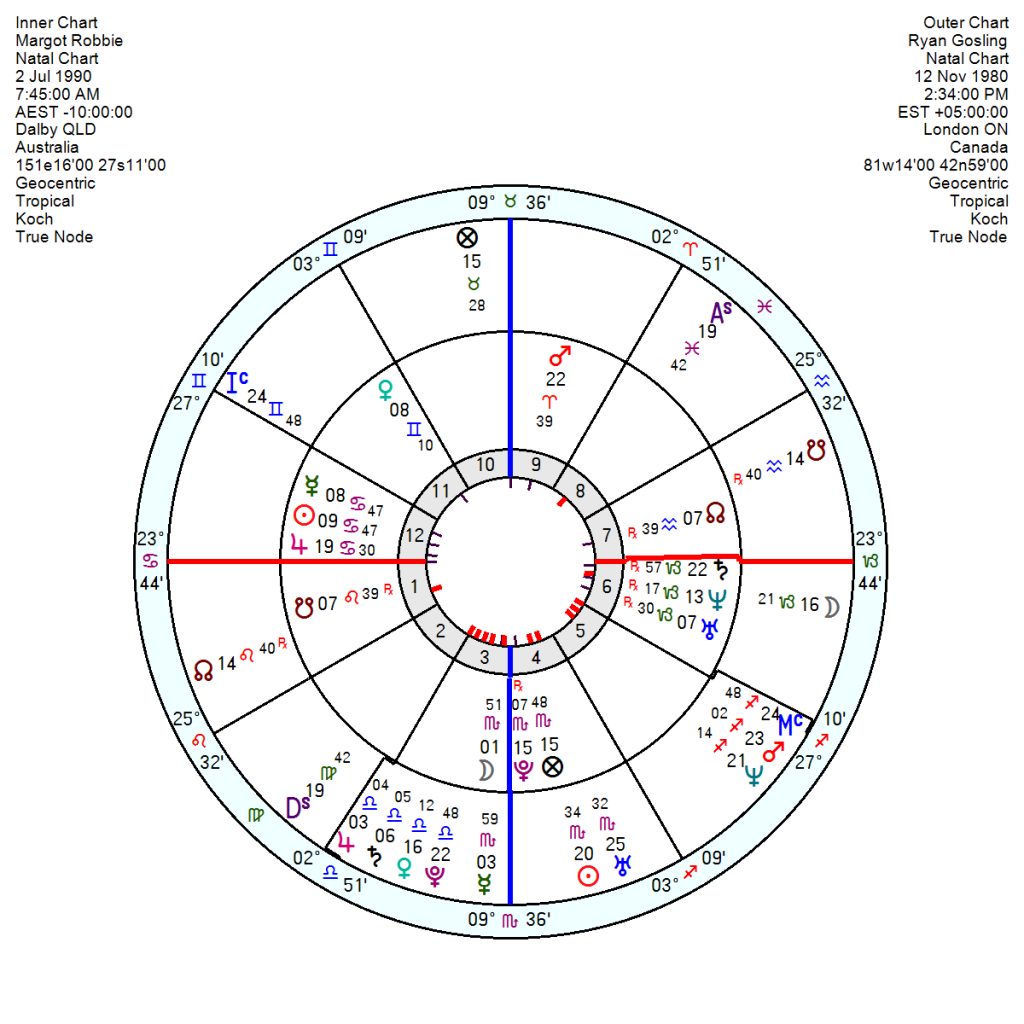 The marshmallow-pink utopia of Barbie Land may well outsell Oppenheimer at the box office when both open this week. A frothy toyland satire versus the real destroyer of worlds – a surreal Hollywood juxtaposition.
   Reviews for Barbie have been mixed though Robbie Collin, usually sound, describes it as "deeply bizarre, conceptually slippery and often roar-out-loud hilarious". Rolling Stone said Barbie "may be the most subversive blockbuster of the 21st Century." Margot Robbie, as a stereotypical Barbie one day starts malfunctioning and is despatched to the human world to find out why, accompanied by Ken (Ryan Gosling). Sarah Vine of the Mail was unimpressed and wrote: "It's a deeply anti-man movie – every male character is either an idiot, a bigot or a sad, rather pathetic loser."
 The real – plastic – Barbie was launched on 9 March 1959 on a Pisces New Moon which fits with a frothy dream – though that apart the chart reflects a hard sell and an aggressive approach.  Ruth Handler, 4 November 1916, the toy manufacturer who launched Barbie, likewise was a determined Sun Scorpio trine Pluto and square an innovative Uranus. The only hint of frivolity in her chart came from Mercury opposition Jupiter square Saturn Neptune in Leo. A hard headed marketing brand.
 Barbie's Principal Photography started 22 March 2022 which is imaginative with Jupiter Mercury Neptune in Pisces but otherwise light on the essence of pink with a hard-edged Mars Venus in Aquarius square Uranus.
Greta Gerwig, the director, 4 August 1983 Sacramento, CA, is a Leo trine an adventurous Jupiter Uranus in Sagittarius but is not made of candyfloss with a Saturn Pluto conjunct square Mars which is solid titanium.
Margot Robbie, 2 July 1990 7.45am Dalby, AU, is a Sun Jupiter in Cancer opposition the triple conjunction in Capricorn with a Scorpio Moon and a heavy-duty childhood from Pluto in her 4th and her Mars square Saturn.
Ryan Gosling, 12 November 1980 2.34pm London, Ontario, Canada, who gets top reviews, has an intense, deeply buried 8th house Sun Uranus in Scorpio with a charming Venus, Jupiter, Saturn in Libra in his 7th plus a hard working Capricorn Moon.
Not one of the associated charts hints at an overdose of Jupiter Venus which is quintessence of the plastic fantastic image of feminine perfection of the 1960s. Understandable maybe in a movie that is a satire but the originators were hardly mirroring their inner child either.