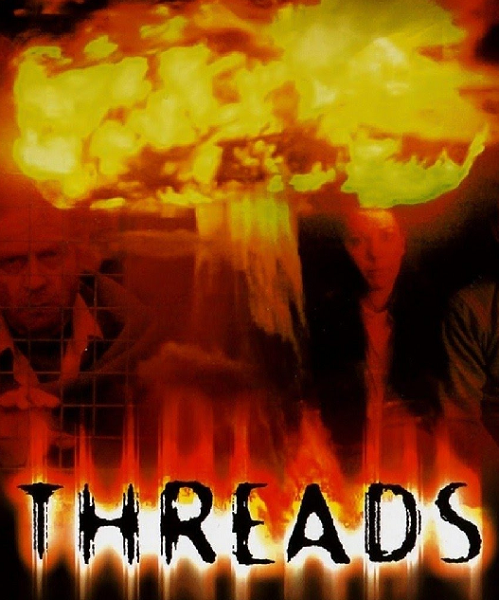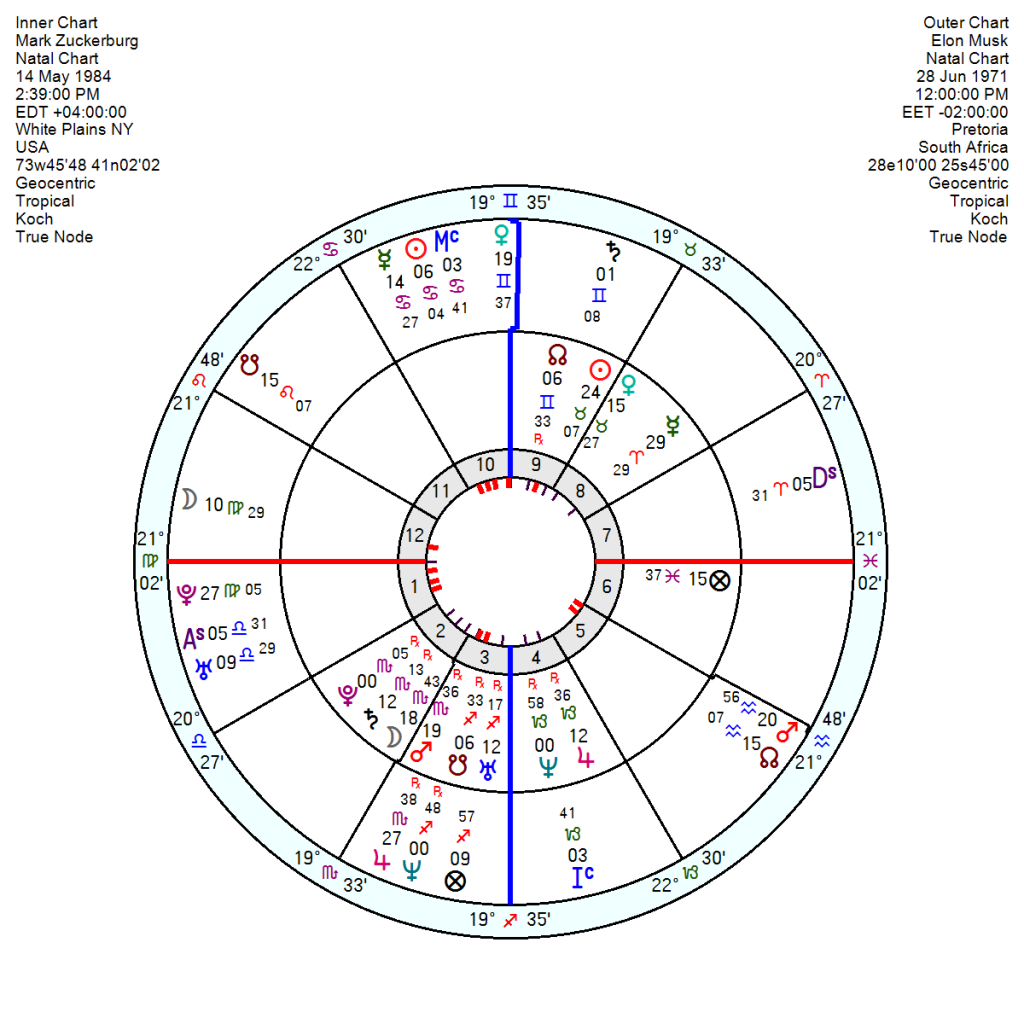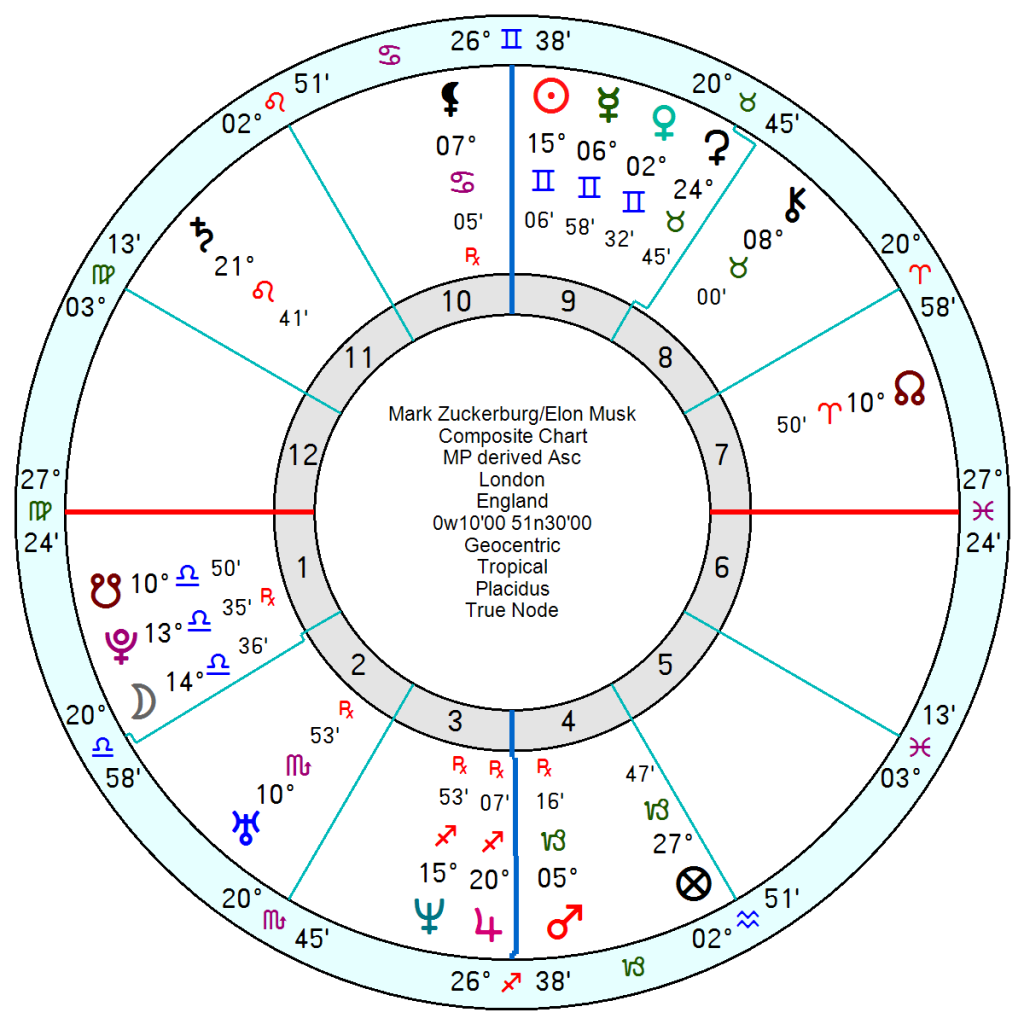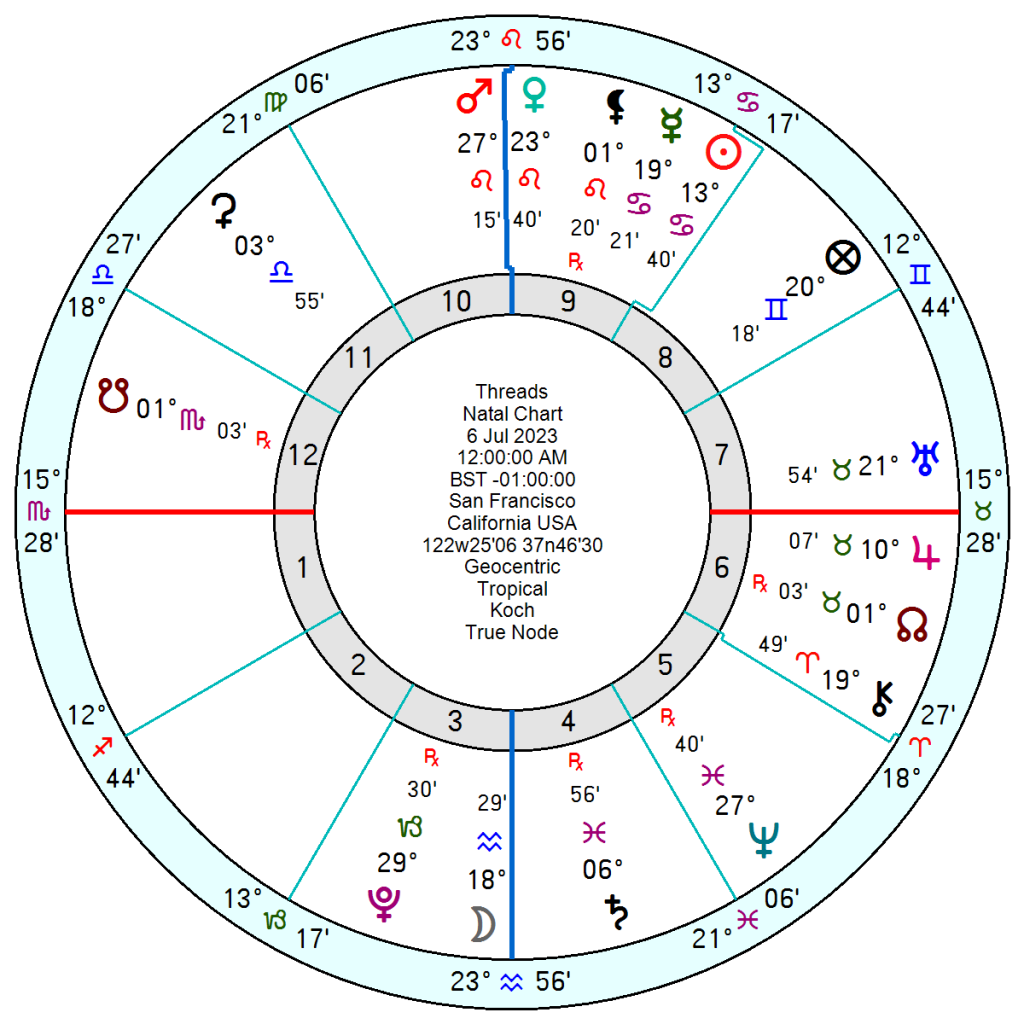 Into Elon Musk's twitter chaos steps his arch-rival Mark Zuckerburg intent on launching a tweeting challenger in the form of 'Threads' this Thursday. Described as a 'text-based conversation app… where communities come together', it is linked to Instagram, which has 500 million daily users worldwide. Experts say it could be the biggest threat that Musk has faced so far. It has been nicknamed the 'Twitter-killer.'
Just what we need – more social media shriek-arenas.
The launch chart, if it sticks to this Thursday, is reasonably OK in effectiveness terms with a half Grand Sextile from Mercury opposition Pluto (= fanatical and divisive discussion and disinformation) and that ties in by sextile/trine to Uranus and Neptune. There's also a steady Sun trine Saturn sextile a money-making Jupiter in Taurus; plus an excitable, mouthy Venus Mars in Taurus square Uranus.
Twitter, 21 March 2006, was always aiming for major problems with a disempowering and undermining tr Neptune square its Pluto this year as well as a stuck Solar Arc Pluto square the Midheaven (assuming 1.02pm start time); with worse approaching when tr Neptune Saturn move into Aries in 2025 to conjunct the Twitter Aries Sun which won't be good commercially or practically. At the same time the Solar Arc Uranus will conjunct the Twitter Sun for a forced jolting change.
The two billionaires are both, not surprisingly, strong personalities. Musk's Pluto is trine and his Mars in Aquarius is square MK's Taurus Sun for a clash of Titans. MK's Mars (Moon), Saturn and Pluto in Scorpio make him virtually immoveable.
  Their relationship chart looks rattled at the moment with tr Uranus square the composite Saturn and this year's Eclipses spotlight the bitter, power-struggling, hostile-dislike composite Mars square Pluto. There will be increasing chill over their chemistry in 2024 as tr Saturn squares the composite Neptune and Sun.
 Add ON: Threads launched according to reports at 12am BST today which puts flashy, ambitious/competitive Mars in Leo on the Midheaven conjunct Venus and square a 7th house 'unneighbourly' and uncooperative Uranus. The Mars is on the focal point of a Yod inconjunct Pluto sextile Neptune – certainly ambitious and then some, but also headstrong and not always subtle or tactful. Though there is also a well-knit together Cancer Sun in the communicative and international 9th house trine Saturn sextile Jupiter in Taurus. Plus a fanatical, argumentative Mercury opposition Pluto.
It'll have a few jolts and jangles as tr Uranus squares the Venus from this August and then the Mars in 2024/25.