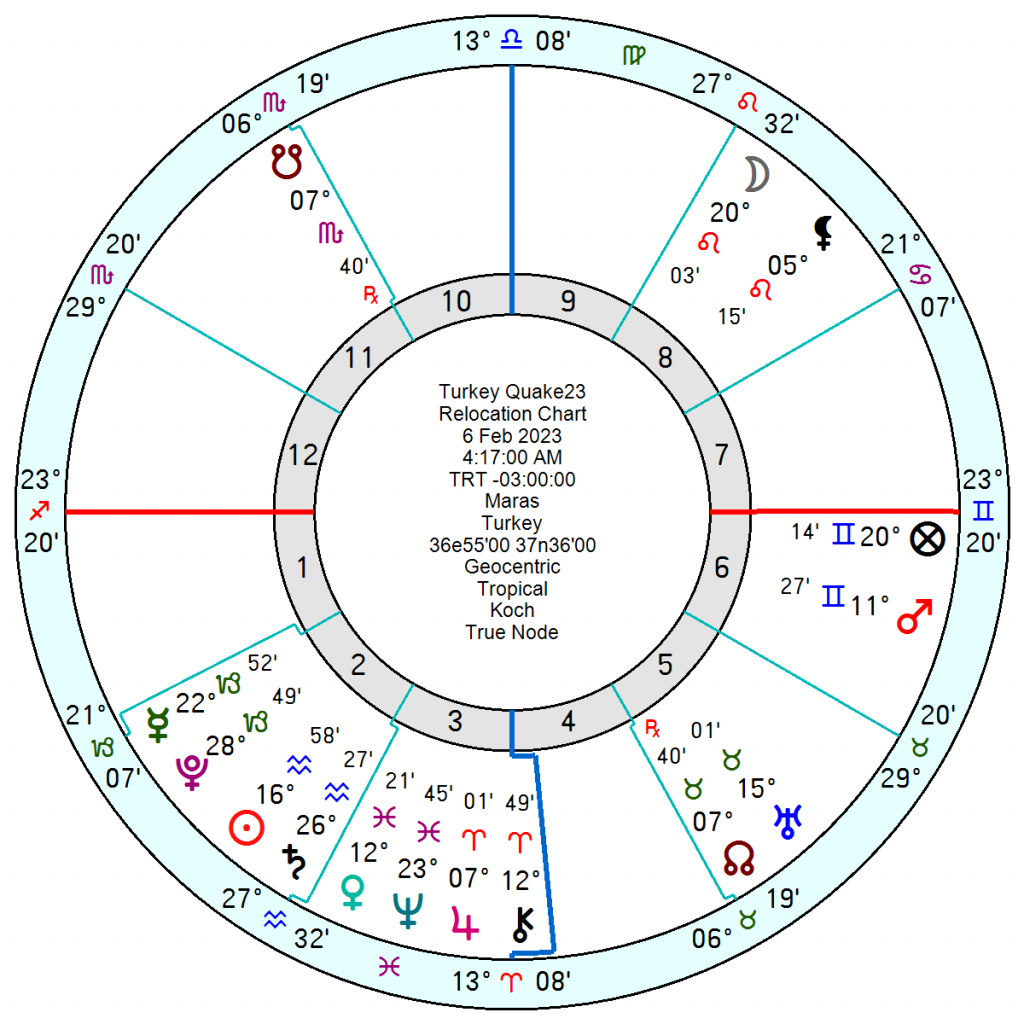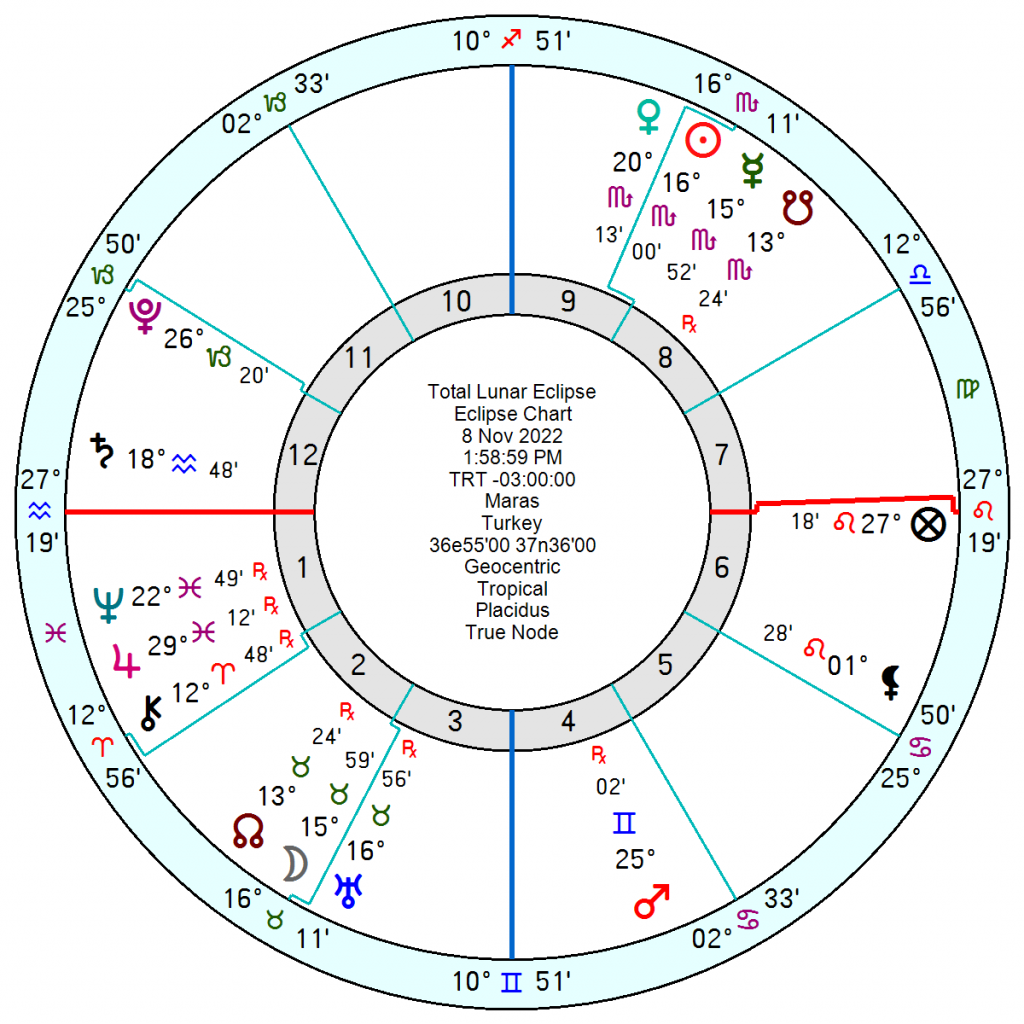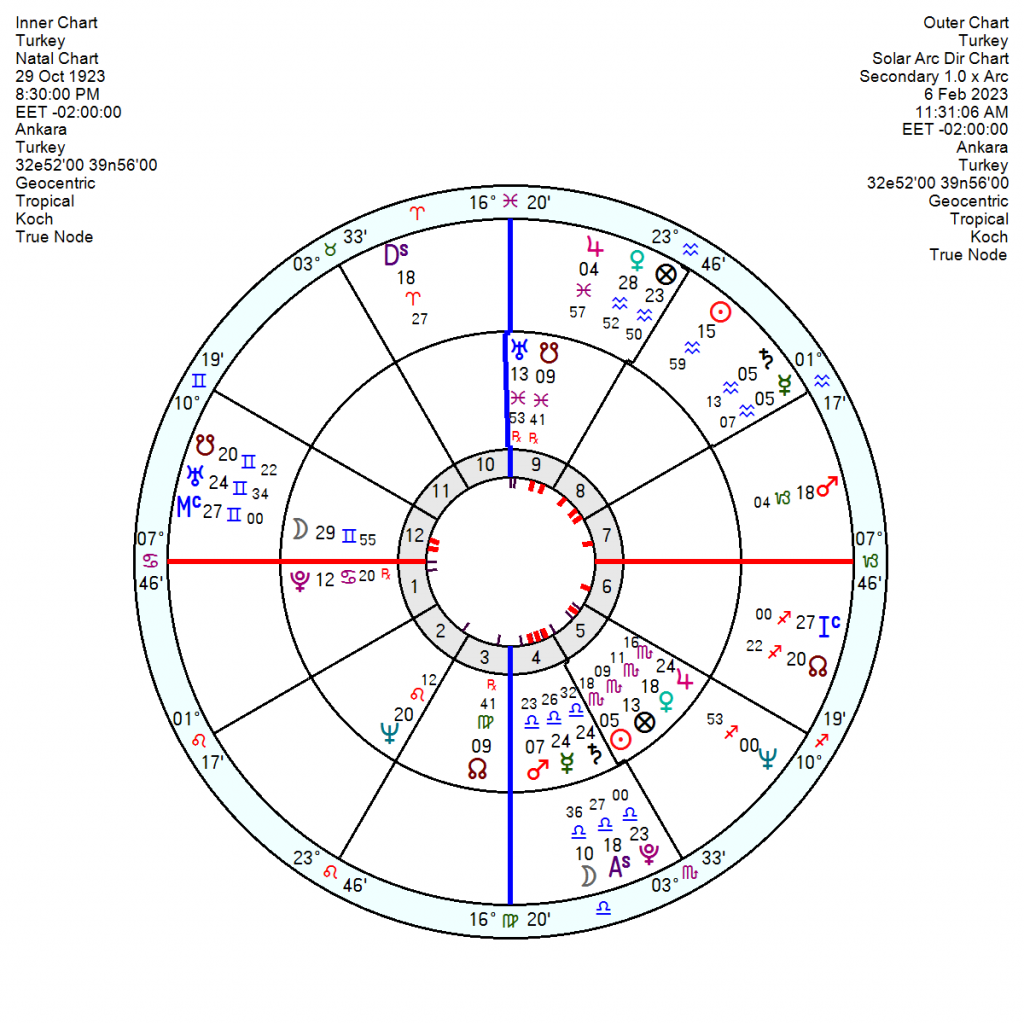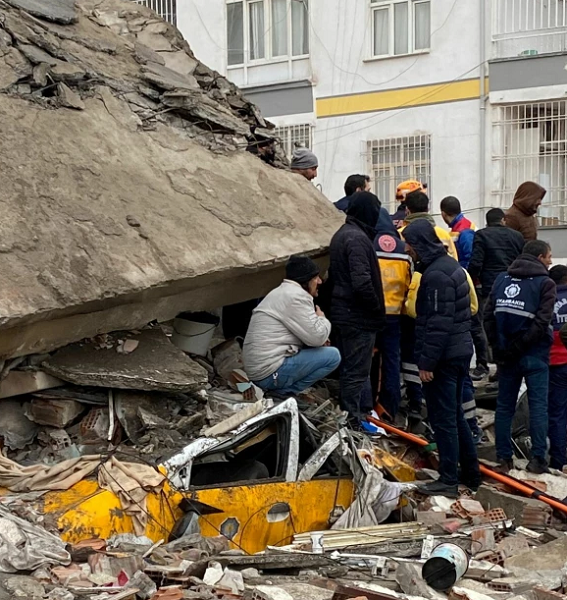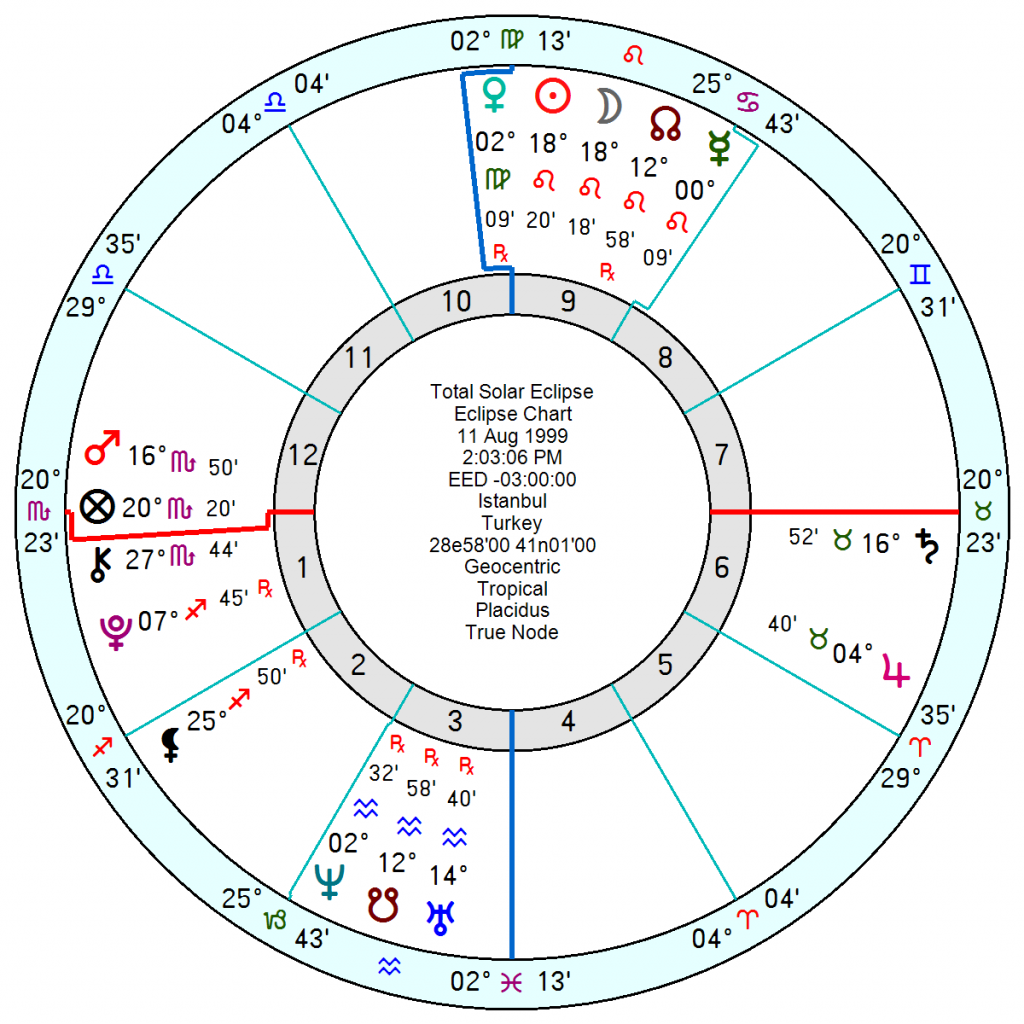 A massive magnitude 7.8 earthquake and a string of aftershocks have killed hundreds, possibly thousands, and caused catastrophic damage in south-east Turkey and Syria. Only three earthquakes of magnitude 6 or larger have occurred in the area since 1970. This one set off a string of tsunami warnings across the Mediterranean, from Greece to Italy, where people have been warned to stay away from coastal areas. The epicenter region is home to millions of refugees and displaced persons, many of whom live in tents & makeshift structures. On the Syrian side of the border, there are more than 4 million people displaced by the civil war.
The quake occurred just a few hours after the Leo Full Moon square Uranus which is significant since it triggered and repeated positions of the recent Lunar Eclipse chart of 8 November 2022. The Eclipse had a Taurus Full Moon conjunct Uranus with Saturn square – so it was an indication of turbulence ahead.
Located to Maras, Turkey, the epicentre, the quake chart puts Saturn on the Eclipse Ascendant and Mars on the Eclipse IC – planets on the axis are always deemed to be indicators of major events. And it sparked off other Eclipse positions as well.
Often Eclipse charts 'produce' effects or rather point to their timing months after the Eclipse date. Later New and Full Moons can be a trigger. Lunar Eclipses are often more descriptive than Solar Eclipses.
  The recent Lunar Eclipse of Taurus Moon Uranus opposition Sun square Saturn also rattled up the Venus in Scorpio on the Turkey chart for an emotionally upsetting time.
Add On:
A previous 7.6 magnitude earthquake which occurred near Istanbul in Turkey on 17 August 1999, caused monumental damage and around 18,000 deaths. A maximum Mercalli intensity of X (Extreme) was observed, marking this event as one of the most destructive earthquakes in the history of the region.
The 11 August 1999 Solar Eclipse has a Leo New Moon opposition Uranus in Aquarius and square Saturn in Taurus opposition Mars in Scorpio – so was remarkably similar to this one.