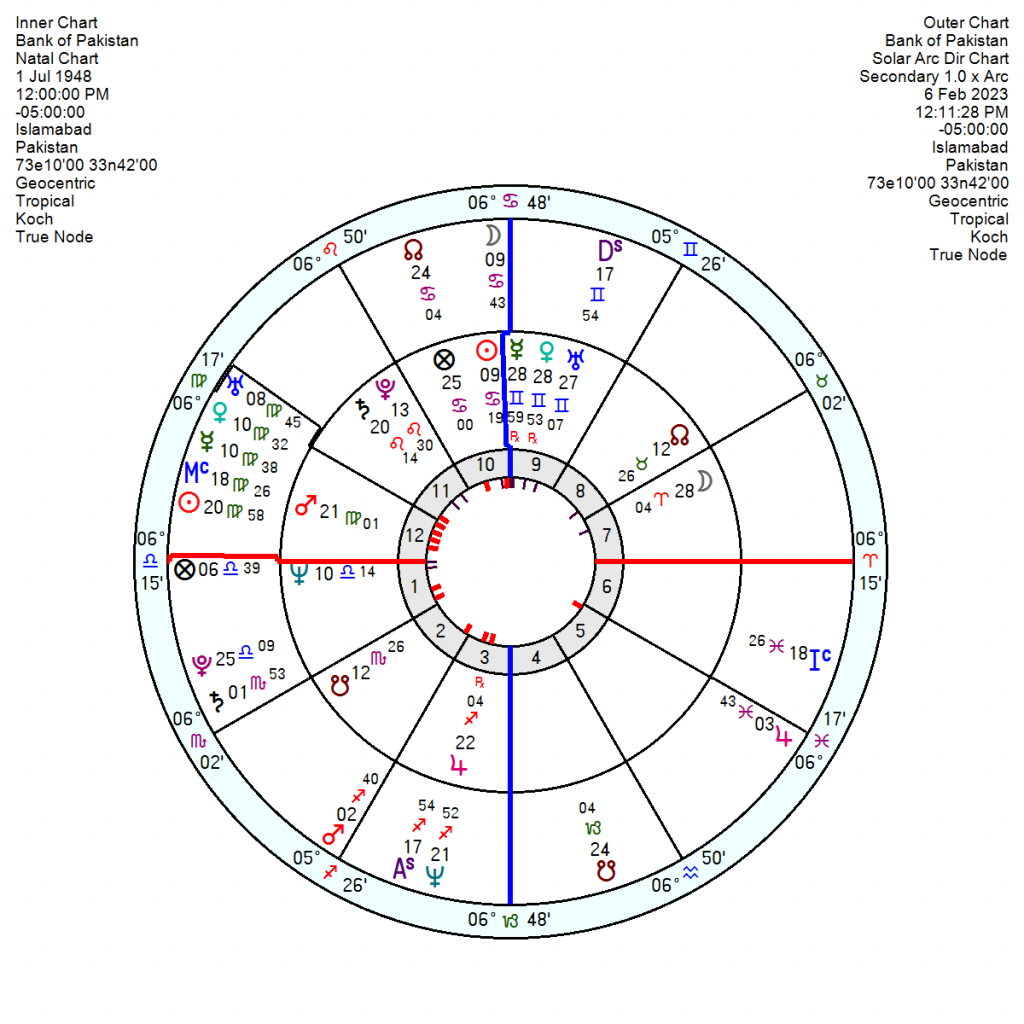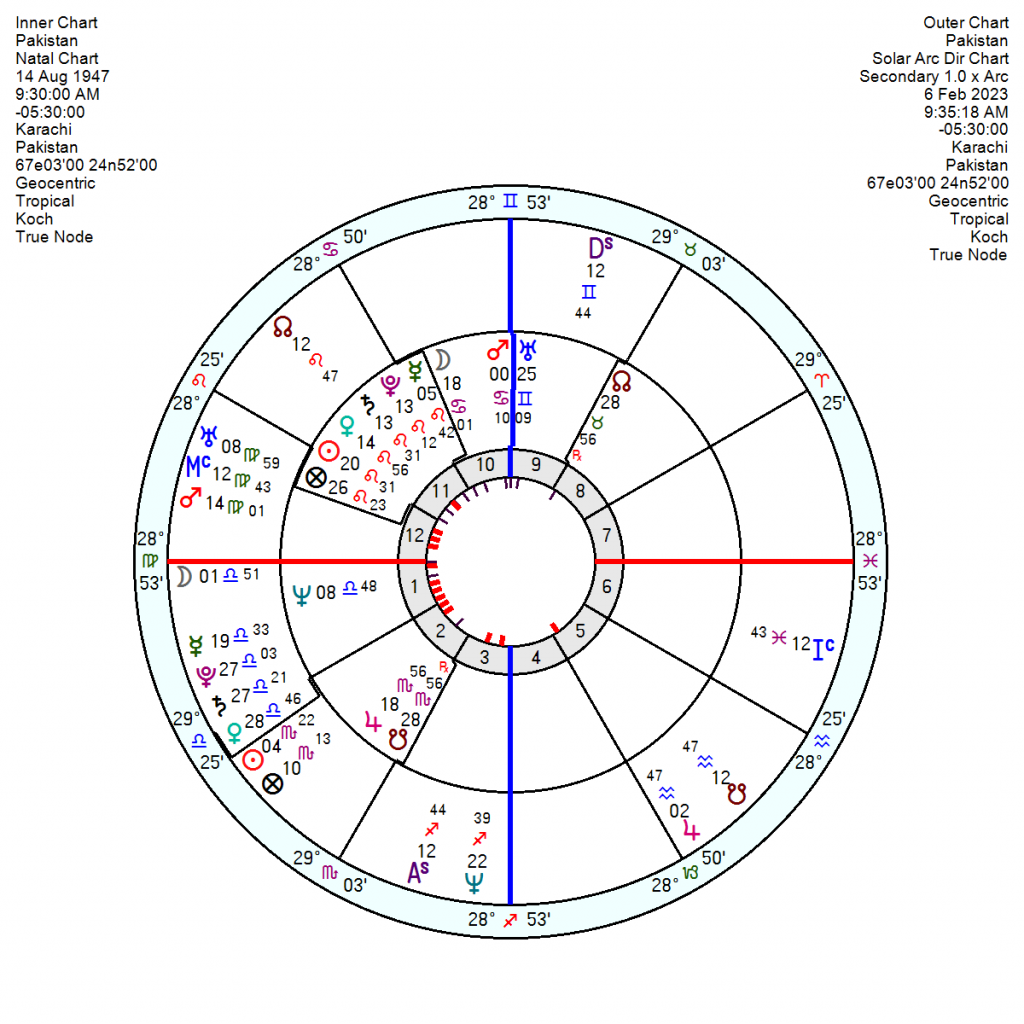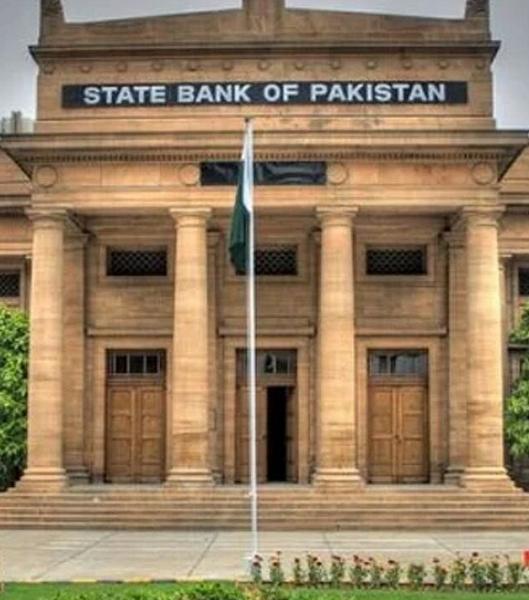 Pakistan is facing its worst set of challenges in its modern history with an economy on the brink of collapse, devastation wrought by climate change, a recent terrorist attack by Pakistani Taliban which left over 100 dead and the legacy of decades of dysfunction, corruption and woeful governance by the country's political elites. The global concern is that Pakistan is a nuclear state whose military has a history of meddling and they are effectively caught in a 'debt trap' by China, their biggest creditor.
The Bank of Pakistan chart, 1 July 1948, is in dire straits with a car-crash Solar Arc Sun conjunct Mars exactly now as well as a financial-bubble-bursting Solar Arc Neptune conjunct their Jupiter covering the next few months. More jolts and tension from late May and an undermining slide picking up this May and intensifying through 2024 as tr Neptune squares the Uranus and then Sun Venus in Gemini.
That echoes the Pakistan country chart which, if the start time is accurate at 9.30am Karachi, has a Midheaven due to catch the dissolving transiting Neptune square in 2024 as well. And earlier through this year tr Neptune is in a high tension square to the Pakistan Uranus; and tr Uranus will rattle the over confident Jupiter in Scorpio square Leo Sun from late April across mid year and on.
Pakistan's woes will extend through tr Neptune Saturn in Aries in 2025 square its 10th house Mars so there won't be any quick fixes.
 Modern India, born at midnight into the 15th August 1947 has planets at similar degrees but in different houses. It will be due a financial jolt when tr Pluto moves into Aquarius in late March and won't find the tr Neptune Saturn square its Mars which is 2nd house in 2025 beneficial. But on the whole won't be quite so battered by the present influences as its neighbour.