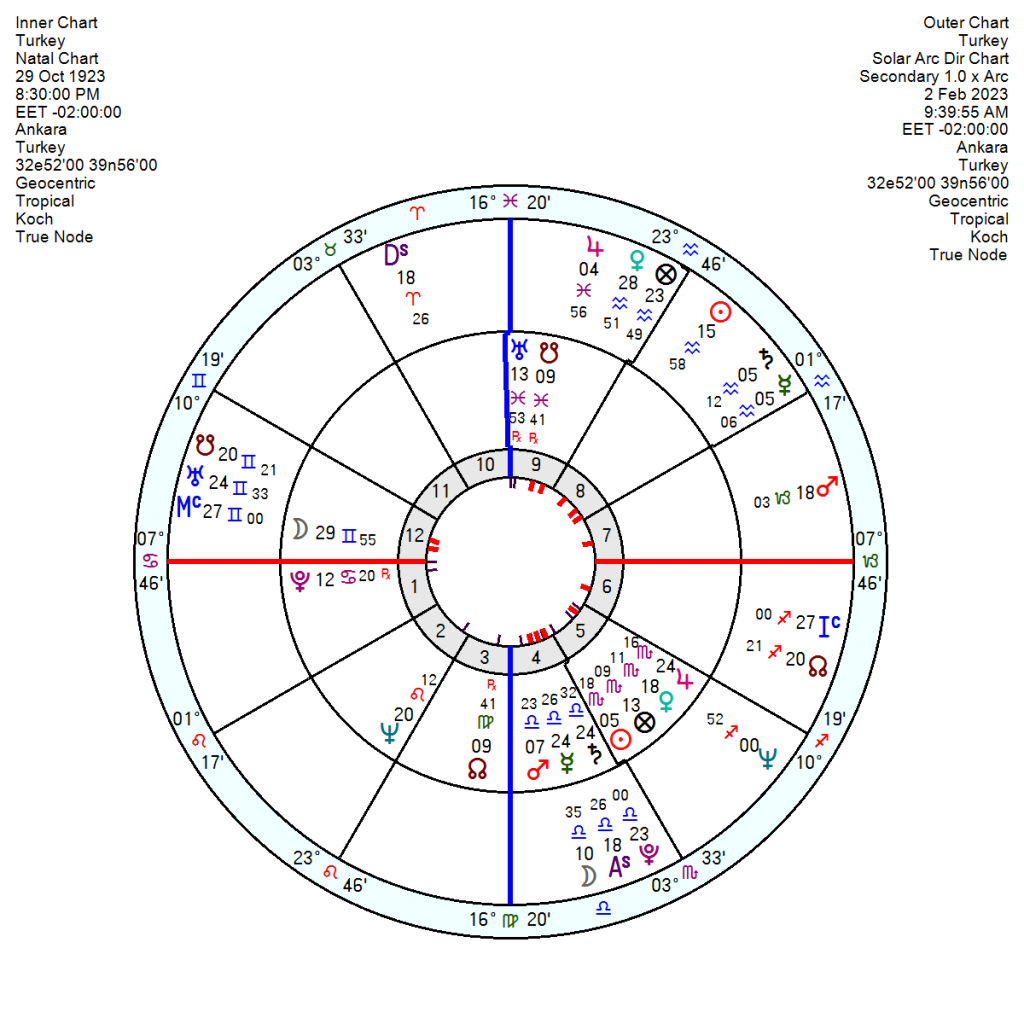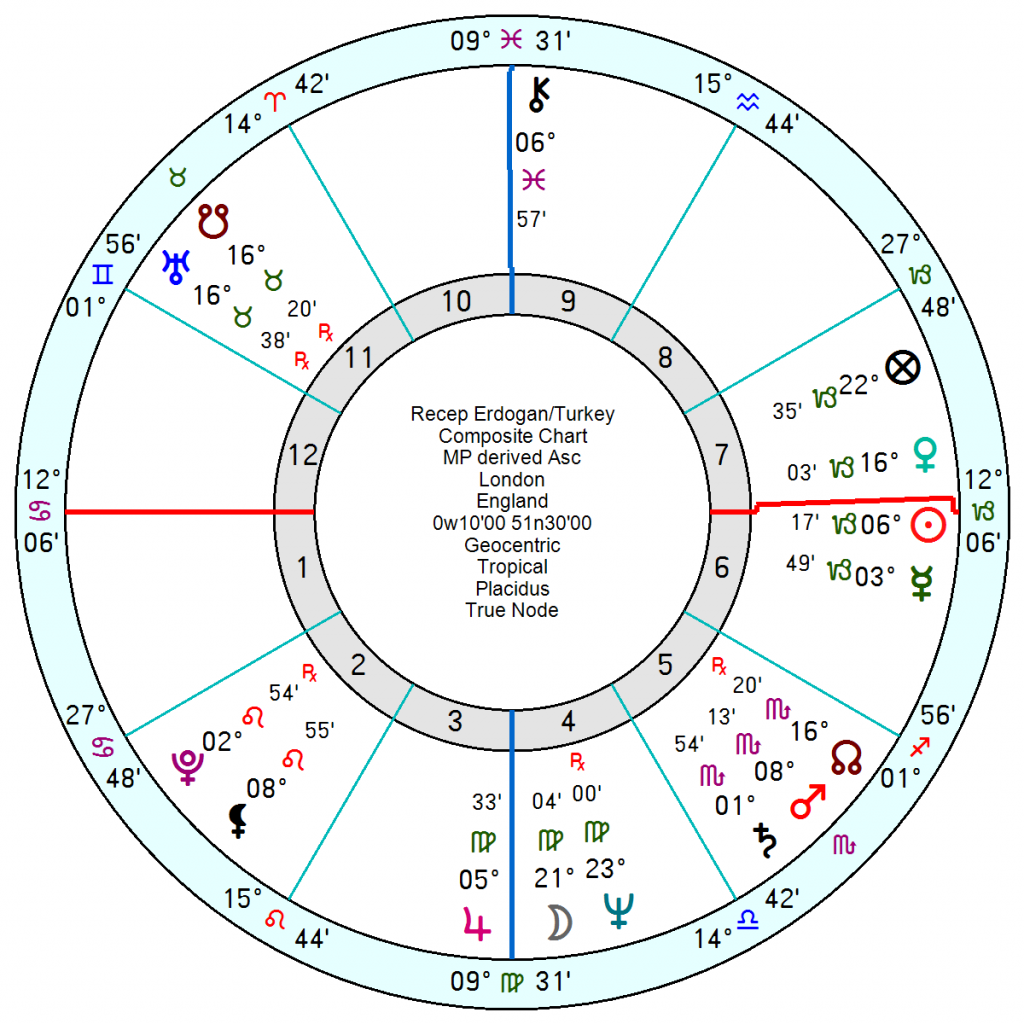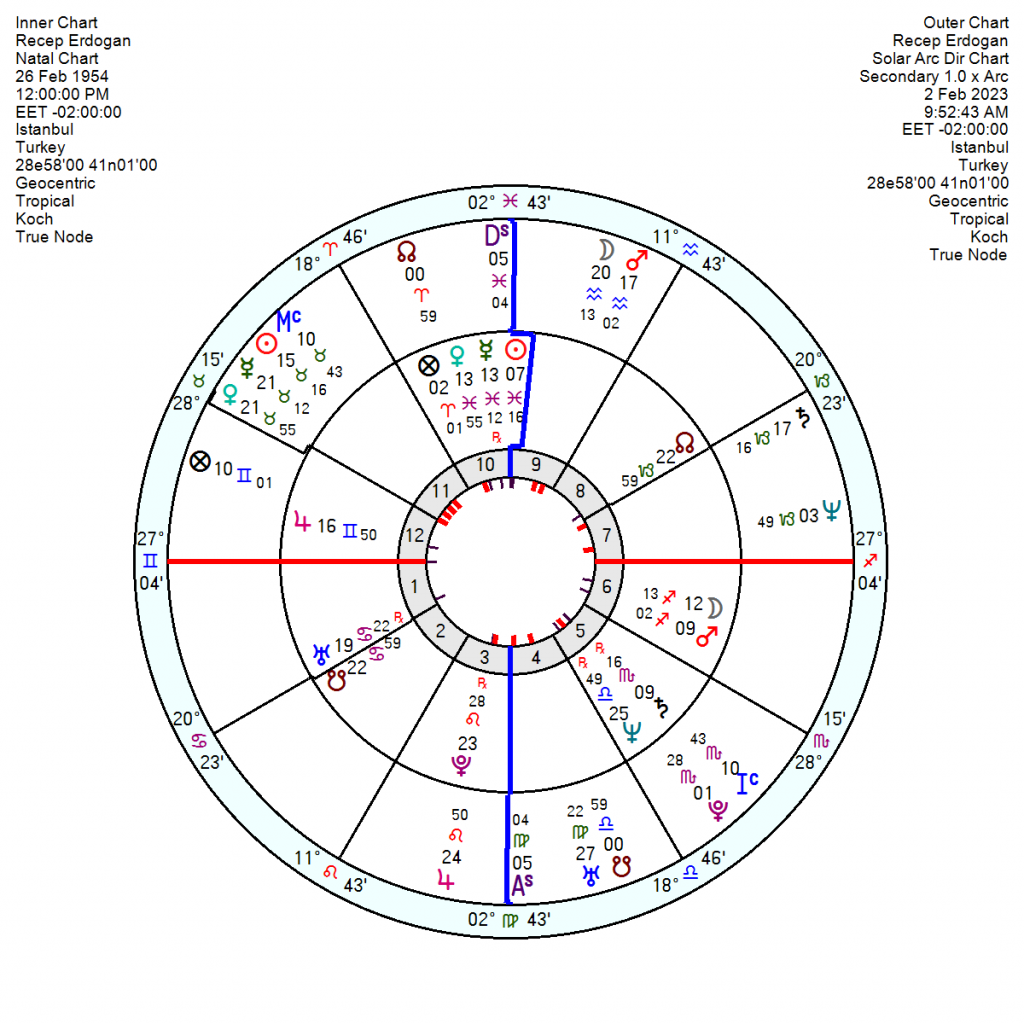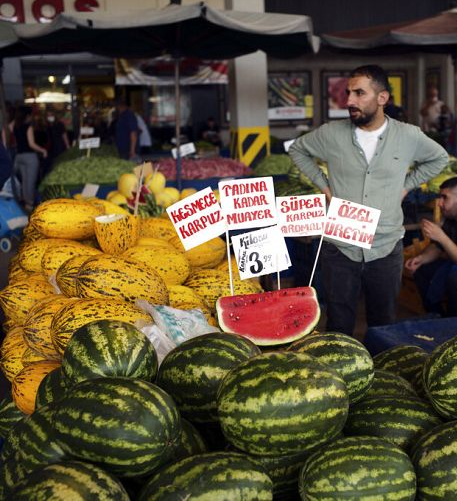 Turkey and President Erdogan are facing a crucial election either this May or June with his popularity plummeting in the face of runaway inflation. Officially it is recorded at 85.5% though outside analysts reckon it is nearer 180%. The blame is laid firmly at Erdogan's feet, since he controls the Central Bank and his "unorthodox" understanding of monetary policy has kept interest rates artificially low favouring the "big funders" of his AKP party in construction and real estate, who reap more profit from cheaper loans. In the past, Erdogan won elections by flooding the economy with cheap money and this time round he is clamping down on opposition voices and drafting controversial media laws that criminalise "disinformation".
Commentators say the long-term prospects for his autocratic, over-centralised government will be dim if the polls remain low and its economic policies do not change.
  The Turkey 29 October 1923 8.30pm Ankara chart shows no real sign of a radical change this year (start time being accurate). If anything there is more drift with tr Neptune square the Solar Arc Midheaven and a financially restrictive tr Pluto moving into the 8th house of international trade and investment. If the election is June then tr Uranus will square the Turkey Neptune for a highly-strung, nervy mood – and possibly fanatical outbursts.  There will be some financial movement with tr Uranus opposing the speculative 5th house Venus this year (late April/early May) and Jupiter in 2024, which could indicate magic-money-tree spending. But it runs alongside a deprived Solar Arc Pluto conjunct the 4th house Saturn suggesting a domestic population living through tough conditions around mid 2024.
Erdogan's relationship chart with Turkey is very locked together and resentfully so with overtones of cruelty and unfairness with a composite Mars Saturn square Pluto. Mutual enthusiasm will be at a low ebb in early May and later in the year with tr Saturn opposition the composite Jupiter; with some upheavals and disruptions after mid March. It is 2024/2025 which will see the bond under the greatest pressure as tr Pluto is square the Saturn and then opposition the Pluto.
His own chart, 26 February 1954 Istanbul, is downbeat and jangled this year with tr Saturn conjunct his Pisces Sun and tr Uranus square his Pluto – which might suggest separation and a significant change. But it isn't definitive.