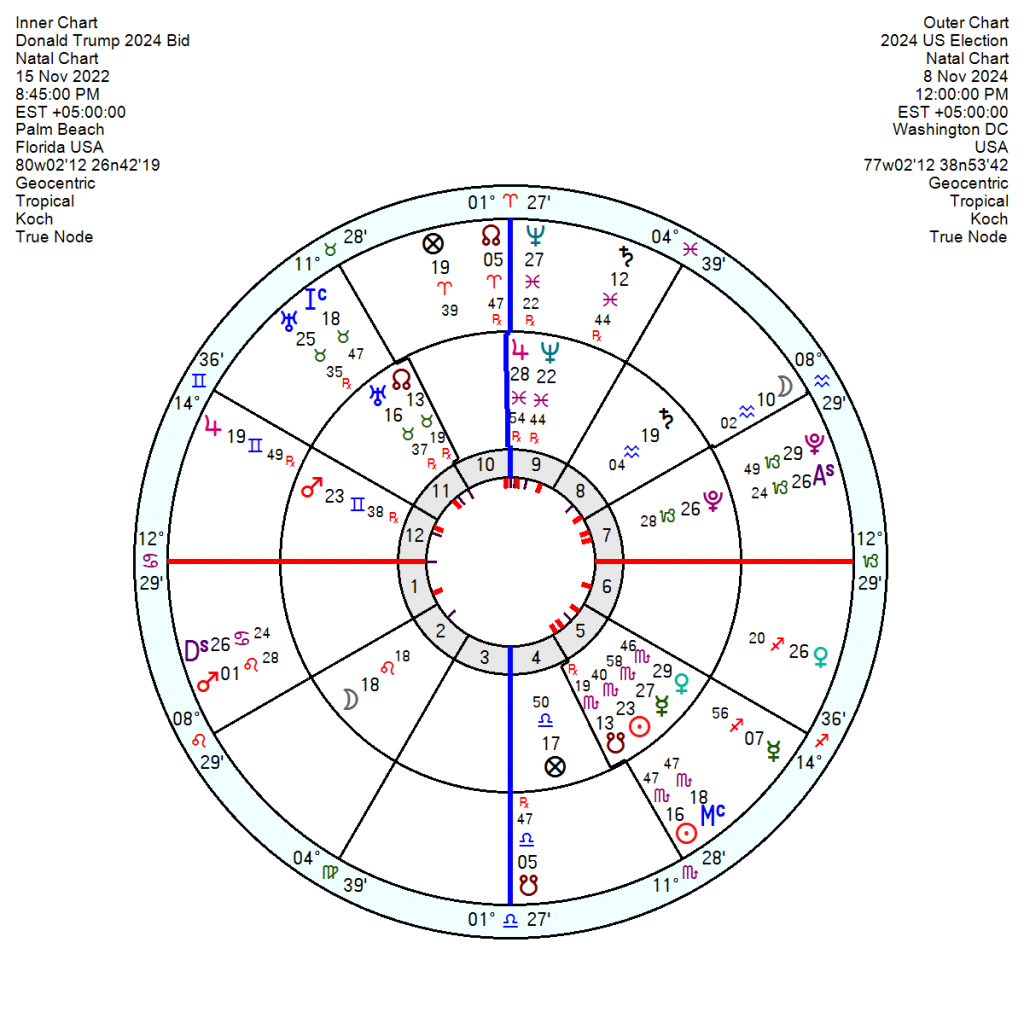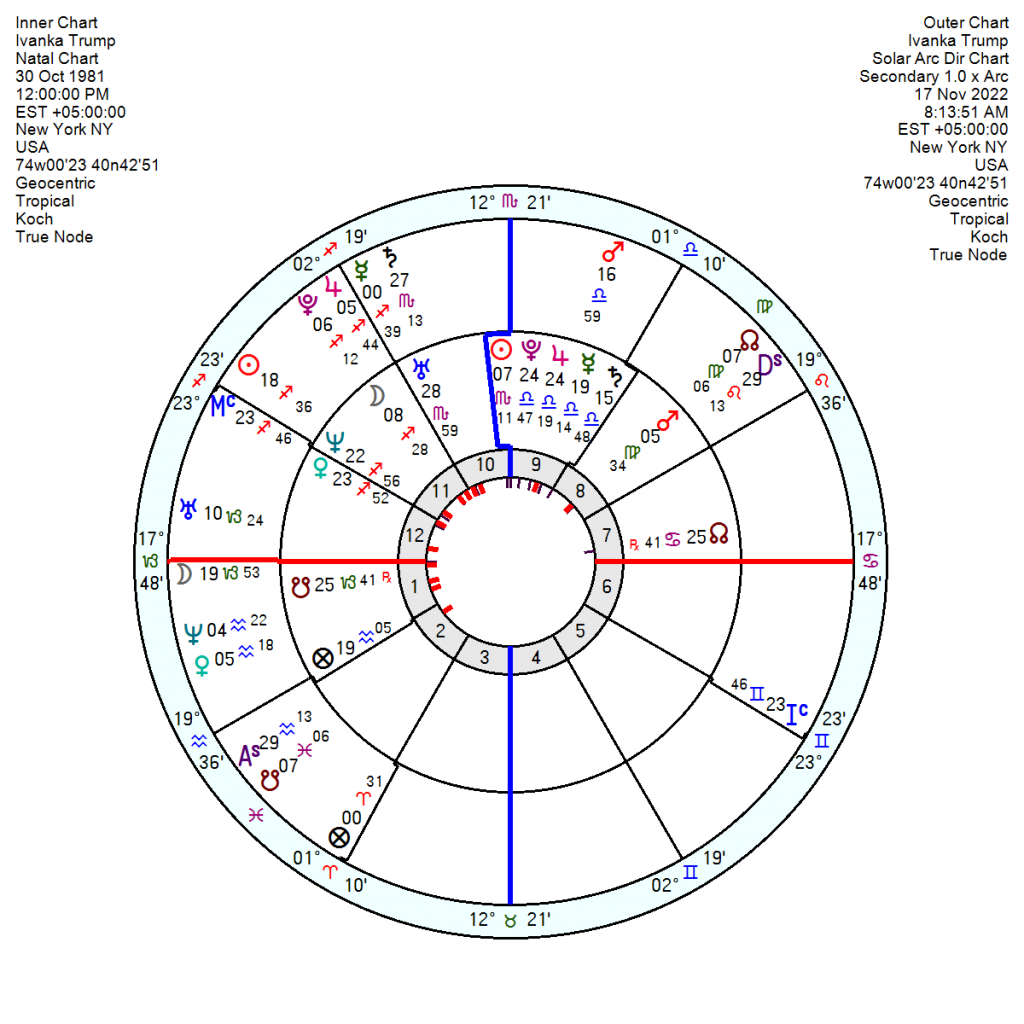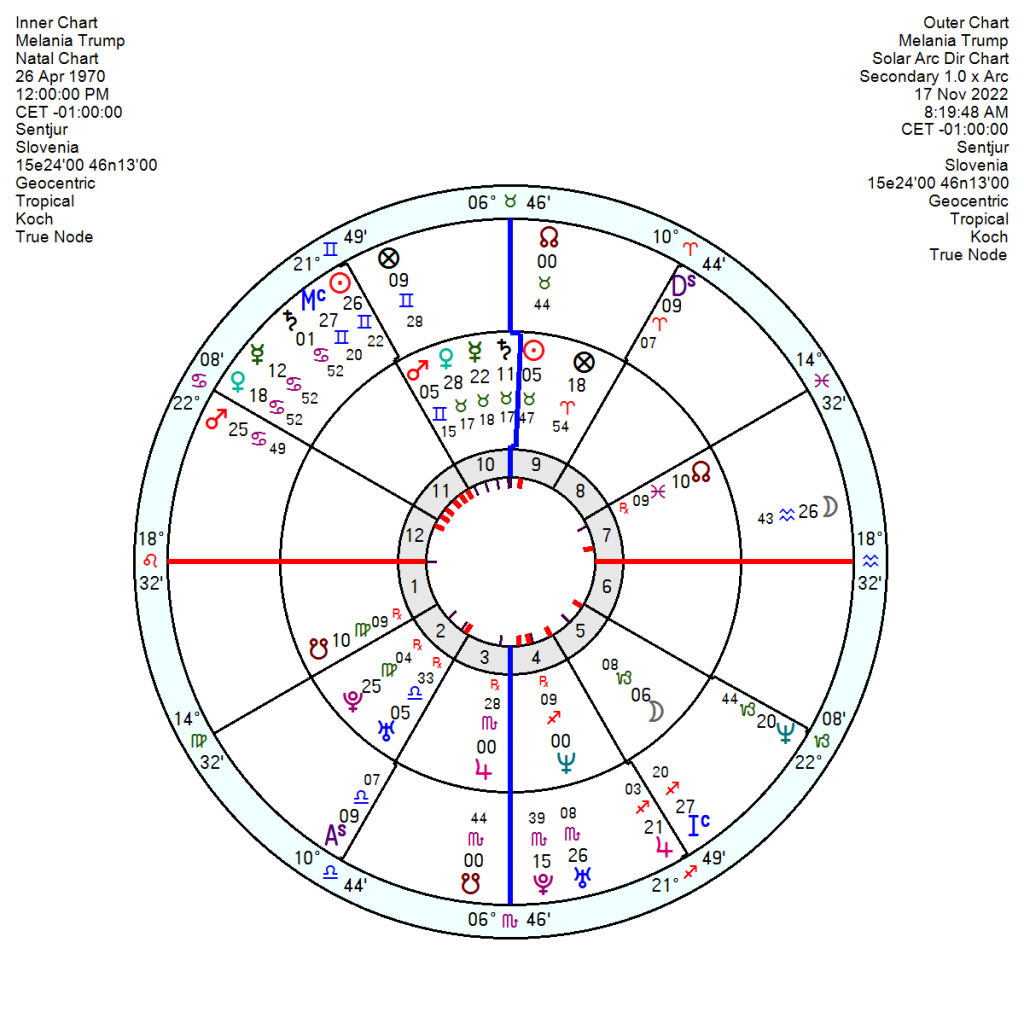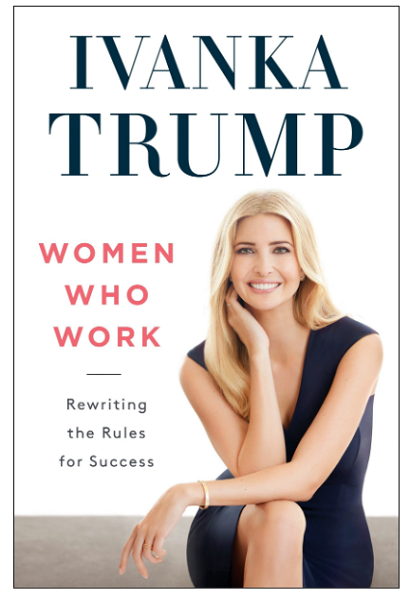 Never one to take a hint, Trump has brushed aside Republican pleas to stand down, ignored the implications of Murdoch pulling the plug on support and turned a blind eye to major donors disappearing. Even Ivanka has ducked.
Maybe it would have been too big a climbdown for his fragile ego to hand the baton elsewhere. Maybe he is deluded enough to imagine being a candidate will stave off legal jeopardy as he faces a mountain of suits. What is certain is exactly now he is feeling cornered and scared with a dead-halt and totally-trapped Solar Arc Mars within minutes of a degree in square to his Pluto.
The Bid chart of 15 November 2022 circa 9pm Palm Beach may not be much of a help – if the Trump and Clinton bid charts for 2016 are anything to go by. You'd have been hard pushed to make much sense of either vis a vis the result.
What is clear from this one is the entertainment value with Venus Mercury Sun in the 5th trine an over-hopeful Jupiter Neptune conjunct the Midheaven from the 9th.
 From a previous post: "His Solar Arc Pluto is moving to square his Saturn, exact in April/May 2023 which won't have him leaping for joy either. If his birth time is accurate by the 2024 election he has Uranus just putting a toe into his 10th with tr Neptune on the cusp of his 8th and tr Pluto on the cusp of his 6th – so his life will be facing a major transition on several fronts. He does have Jupiter moving through his 10th from May 2024 which can be successful or it can be a period of grandstanding. But he looks in shock in October 2024 with tr Uranus square his Mars; and down in the dumps over the Inauguration."
Ivanka, 30 October 1981, has said she loves her father but chooses to prioritize her family and private life this time round, though Jared attended the Trump announcement. She, along with her brothers and father, is in the line of fire of a civil fraud lawsuit involved in the family real-estate business, for falsely inflating his net worth by billions in order to enrich himself and secure favourable loans. The lawsuit seeks to bar all four Trumps from serving as executives in New York, and to prohibit the Trump Organization from acquiring any commercial real estate or receiving loans from New York-based entities for five years. Though the New York suit is not a criminal prosecution, a referral to federal prosecutors threatens further serious legal peril for Trump and his three adult children.
  Ivanka's Scorpio Sun was conjunct the recent Solar Eclipse for a shake up and the 2023/2024 Eclipses will catch her Pluto, Jupiter, Mercury and Saturn in Libra conjunction. Jupiter Pluto is successful but can bring conflict with authorities because of a laws-don't-apply-to-me approach.
Her 2023 will be littered with obstacles and disappointments, though she'll forge ahead nonetheless. 2024 looks most fraught when her Saturn gets rattled by a Solar Eclipse, usually a time of chickens coming home to roost with a restrictive and high-tension Solar Arc Saturn conjunct her Uranus as well.
The relationship between Ivanka and her father was always fraught and unkind, demanding one of them play the victim and sacrifice their identity to keep the connection running. There will be more separation in 2023 with tr Saturn opposition the composite Sun Mars and Saturn; with a fair few hiccups between now and next spring as well.
Melania having clearly decided which side her bread was buttered on is playing the dutiful wife. With her Sun and three other planets in Taurus and Jupiter in Scorpio as well as a Capricorn Moon, financial security will be key to her peace of mind. The recent Solar Eclipse was conjunct her Jupiter and opposition her Sun – over optimism will be a problem although the Eclipse will have presented her with a chance to get out of a rut. She'll be pushing vigorously ahead in 2023/24 with tr Pluto square her Jupiter. Though her relationship with Donald will sag through 2023 as plans fail to succeed.
See previous Post: 11 November 2022, DeSantis and Trump.