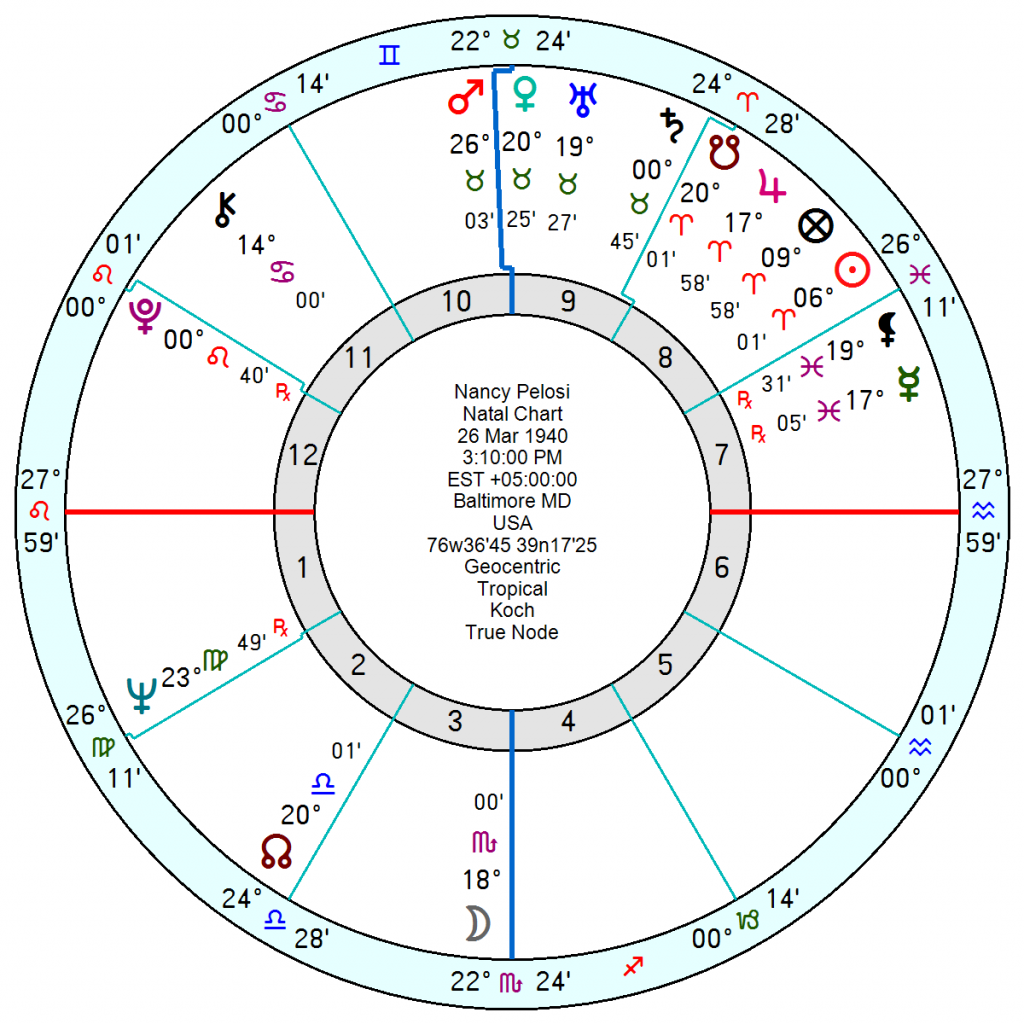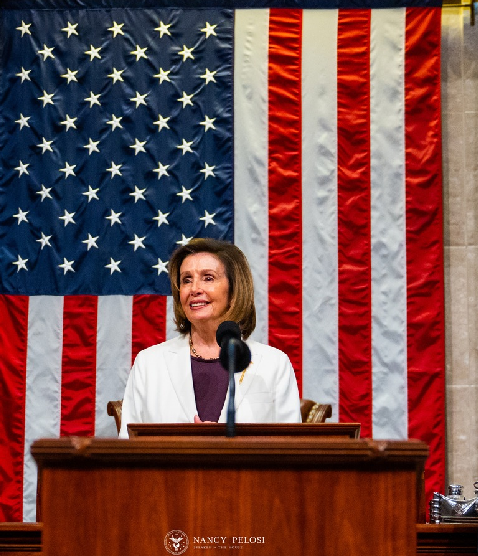 As Nancy Pelosi steps down as Democratic party leader after legislative triumphs spanning four presidencies, she is earning plaudits as a legendary figure with monumental achievements including Obama's Affordable Care Act. She is renowned as a bare-knuckle, ruthlessly effective politician and one who was able to draw together disparate factions in the party with an iron will.
She was born 26 March 1940 at 3.10pm Baltimore, with a congressman father but came to politics late after having five children within six years with her banker husband. After 2018 she became Donald Trump's biggest problem fiercely opposing his views. It is thought her retiral was partly motivated by the recent attack on her 82-year-old husband, Paul Pelosi, assaulted in their San Francisco home, and hospitalised with a fractured skull.
  She has an intense and determined 8th house pro-active Aries Sun trine Pluto; with her Pluto in an unyielding a square to Saturn. She also had an ambitious and enduring Mars Venus Uranus in Taurus conjunct her Midheaven. A real heavyweight personality. She also has Mercury in Pisces in her 7th opposition Neptune, sextile/trine her Taurus planets which may have allowed her to soft-pedal at times to get agreement since the rest of her chart suggests a bulldozing approach. She also has a Scorpio Moon. A definite presence.