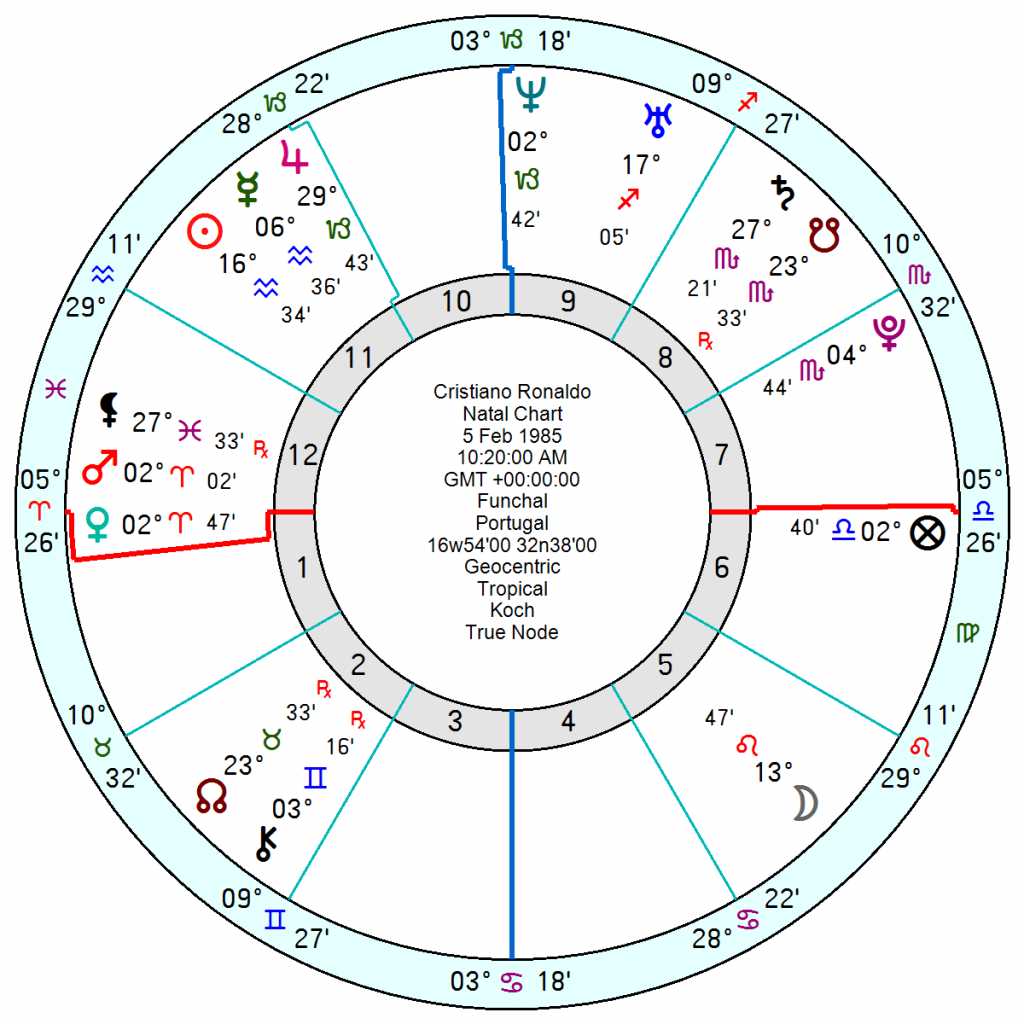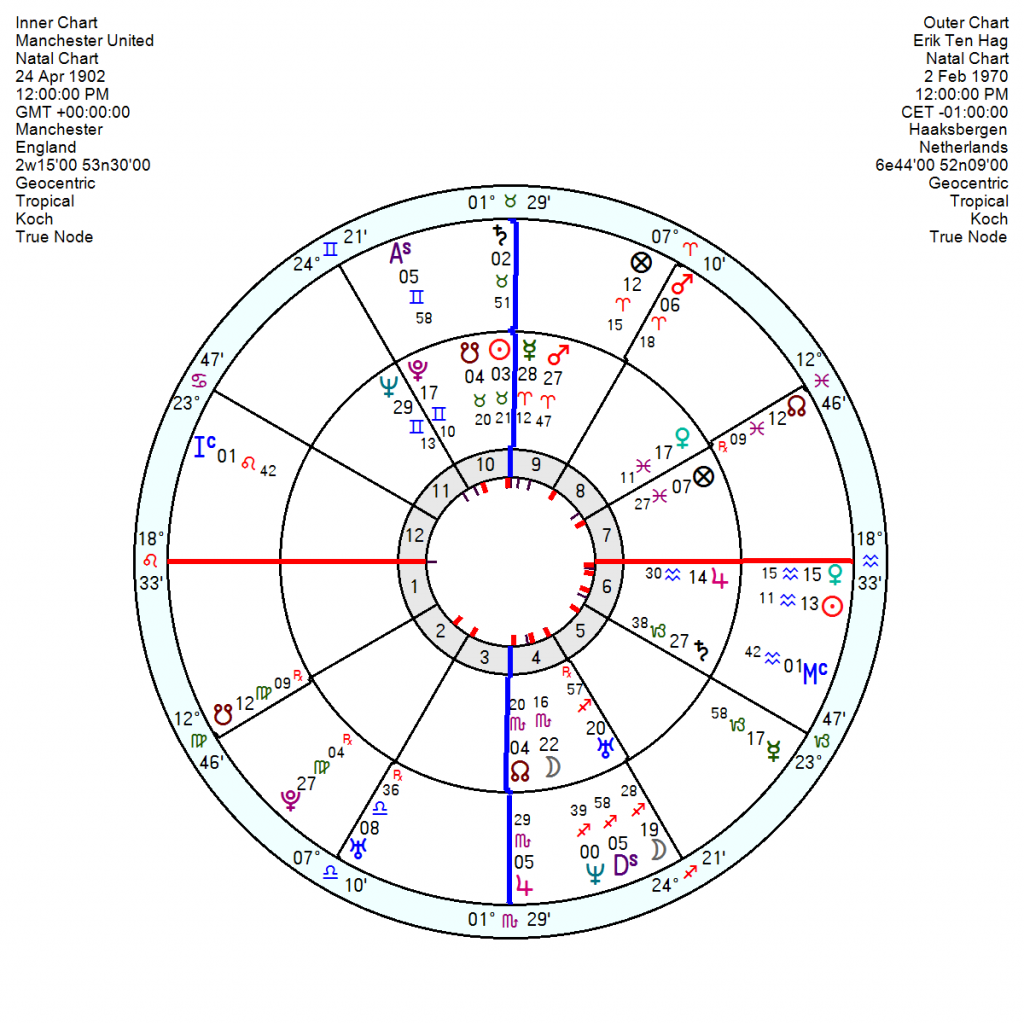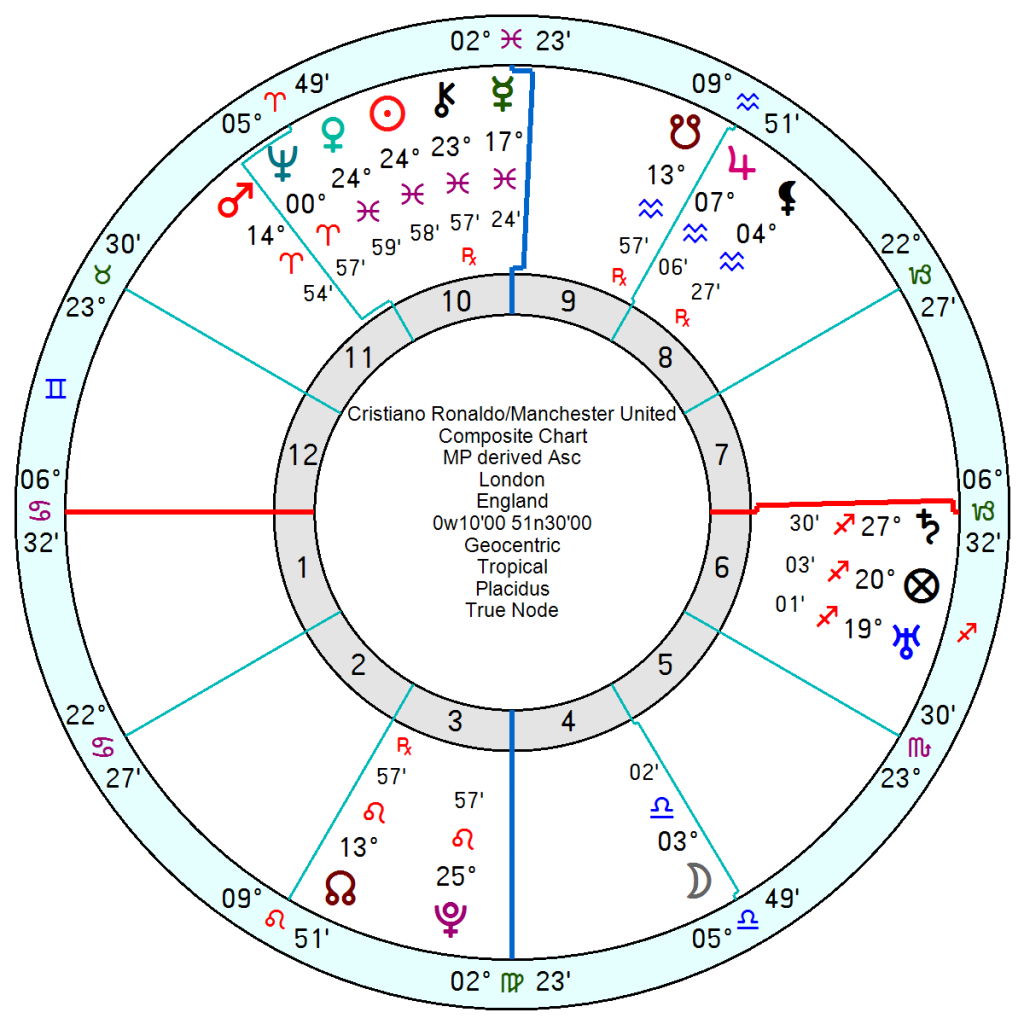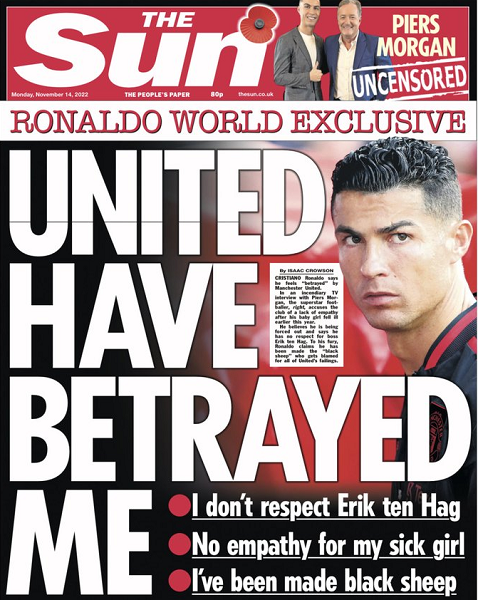 Football is getting its shoelaces in a tangle what with the Qatari debacle in the vagina-shaped stadium (go read Marina Hyde, Guardian) and now the greatest footballer of all time Cristiano Ronaldo falling out with Manchester United. He gave an unsanctioned interview to Piers Morgan on Talk TV slating the manager Erik Ten Hag, the owners, the club's infrastructure and former United figures. If lawyers find it violated the terms of his contract it could end his £500,000 a week deal seven months early without compensation, which would leave him free to sign for another club when the transfer window opens in January.
He first signed with Manchester United in 2003, aged 18, winning the FA Cup in his first season, followed by three consecutive Premier League titles, the Champions League and the FIFA Club World Cup. He then moved to Real Madrid and Juventus before returning to Manchester United in 2021. He will captain Portugal at the World Cup in Qatar.
Born 5 February 1985 10.20 am Funchal, Portugal, Ronaldo is a Sun Aquarius opposition a Leo Moon and square an intense Taurus North Node. He also has a ramped up Venus Mars in Aries inconjunct Pluto which has, no doubt, pushed him into superhuman efforts but won't make relationships with authority figures easy.
 Manchester United, 24 April 1902, is a half-good fit with him since the MU Jupiter is conjunct his Sun carrying him to greater glory. But the MU Taurus Sun is also opposition hi Pluto for a running power struggle. Erik Ten Hag, 2 February 1970, has his Jupiter conjunct Ronaldo's Pluto and his Pluto opposition Ronaldo's Mars Venus so it was never going to be a harmonious fit.
  The relationship chart between Man United and Ronaldo is friendly and business-like with a composite Sun Venus square Saturn – but tr Neptune is chipping away at the foundations of trust over the coming year.
Ronaldo ahead looks jolted and jangled over the coming three months, then facing a run of catastrophes at the same time as being on the receiving end of copious amount of money as tr Pluto is conjunct his Jupiter from February 2023 and these two entirely contradictory influences run on through 2024 as well.
  His spirits will pick up from late January 223 as Jupiter moves across his Ascendant so another lucrative transfer looks likely. 2026 looks to be the time when he decide to hang up his boots and refocus his career and life.