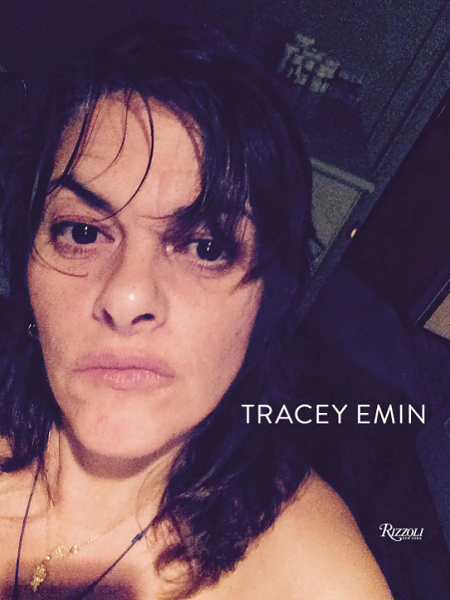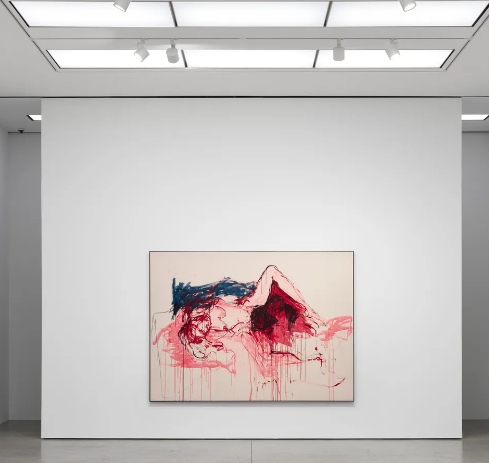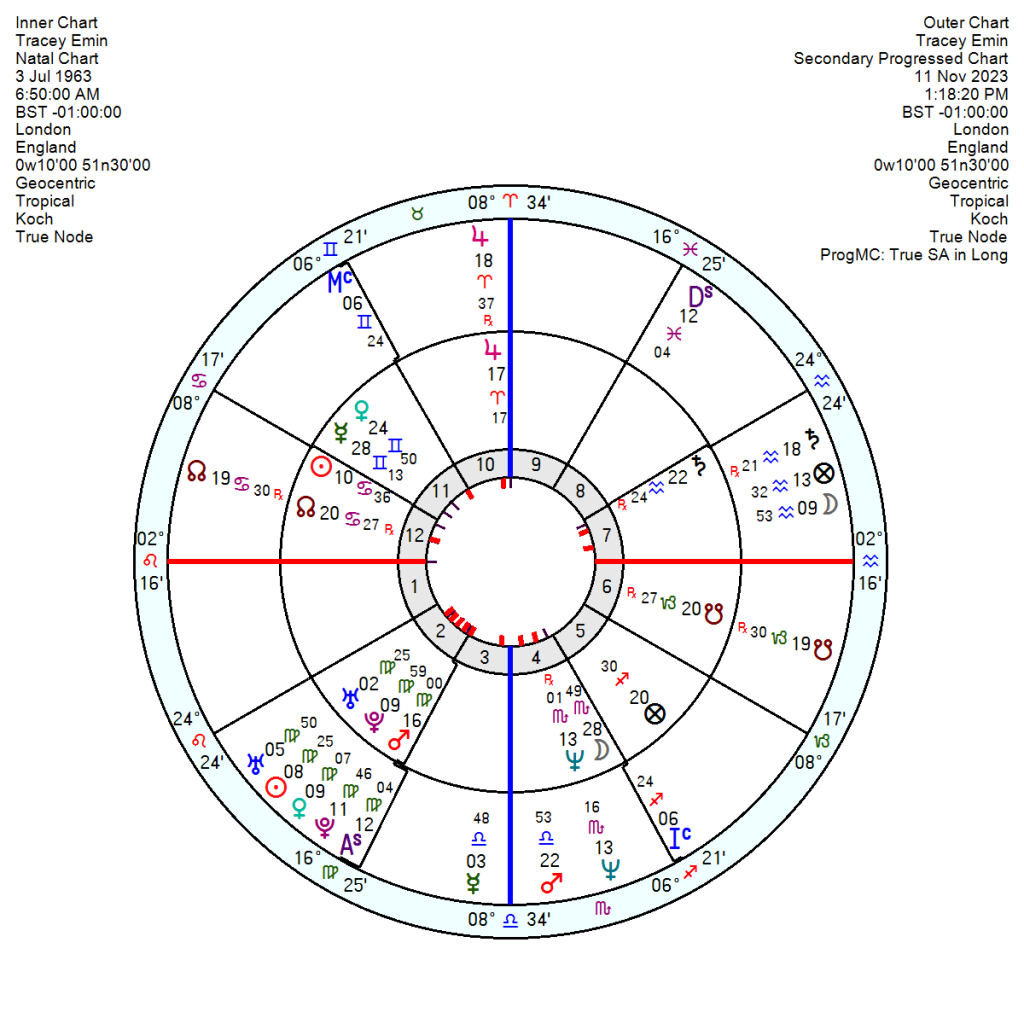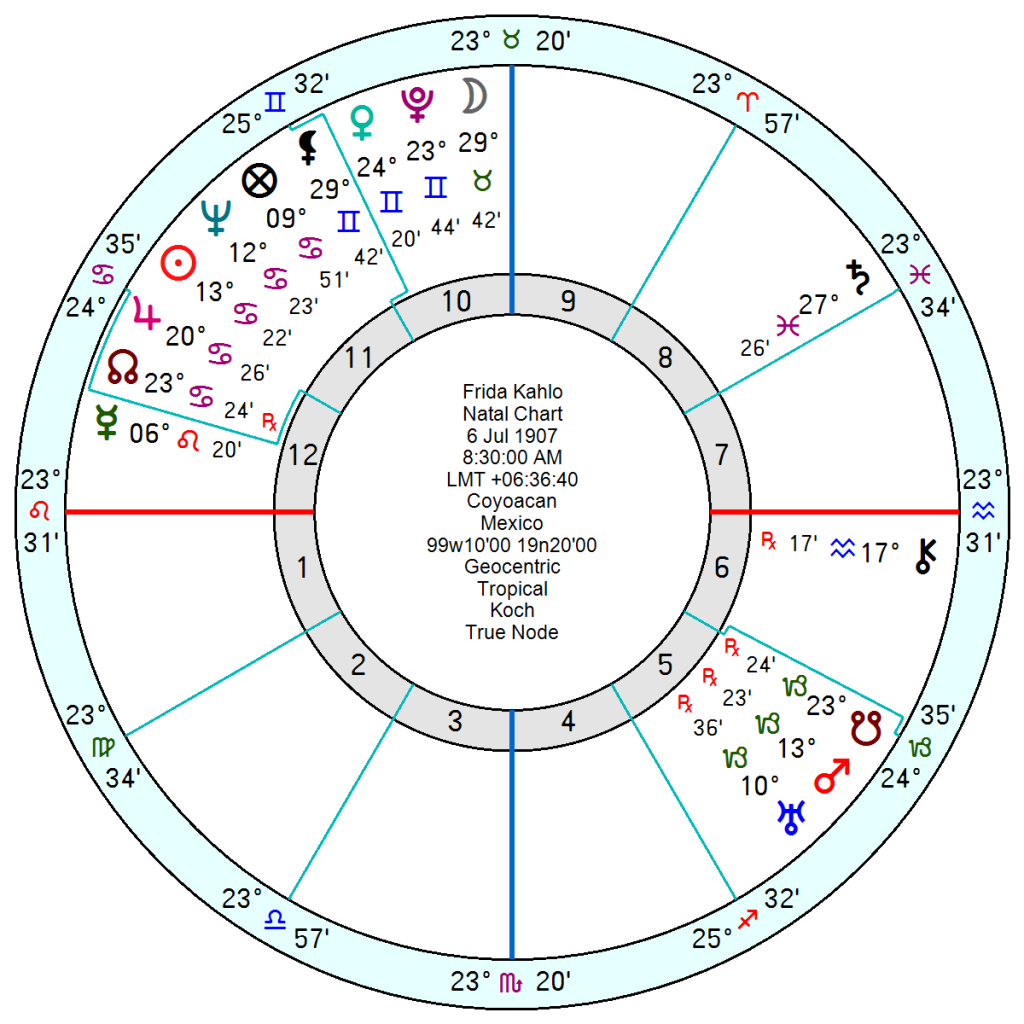 Tracy Emin, the artist, is in soulful mood on the brink of her first New York exhibition in eight years. Diagnosed with cancer three years ago she underwent major surgery leaving her without a bladder, lymph nodes, half of her vagina and part of her intestines. In an interview she said 'I've always been alone. I really hope to find a soulmate before the end.'
Known as the enfant terrible of the Young Brit Art scene, she was born 3 July 1963 at 6.50am London with an unwed mother of Romani traveller descent and a Turkish-Cypriot father who had another family. She left school at 13 and said she was raped at 13. Her work has been analysed in terms of childhood abuse and assault. She later had two traumatic abortions and went through a suicidal phase.
She came to public attention in 1997 when her work Everyone I Have Ever Slept With 1963–1995, a tent appliquéd with names, was shown at Charles Saatchi's Sensation in London. Two years later she won the Turner Prize with her installation My Bed – consisting of her own unmade dirty bed with used condoms and blood-stained underwear.
She has a creative 12th house Cancer Sun trine Neptune in her 4th house with an emotionally intense Scorpio Moon also in her 4th which rules home and childhood. Her Moon squares an 8th house Saturn which in turn is trine Venus Mercury in Gemini – so not much emotional nurturing.
Her chaotic and turbulent life will be partly linked to a volatile collection of Uranus Pluto and Mars in Virgo, with assertive Mars in her 3rd. This is offset by a talented, lucky Jupiter in her 10th which suggests growing respect for her abilities the older she gets. And given that her Jupiter is on the apex of a Yod to Mars sextile Neptune she has the potential to be influential out in society – as long as she keeps her ego and grandiosity under control.
She does have her Progressed Moon moving through her 7th house for another year which will make the lack of a partner more poignant. And her Progressed Venus is conjunct her Pluto also over coming months which will make her emotional reactions and yearning more intense. Tr Neptune square her Venus until late this December will being romantic dreams though perhaps also disappointment. Her Solar Arc Venus is opposition her Saturn this year which will also heighten her sense of being cut off from a supportive relationship.
A different chart to Barbra Streisand but the same dilemma – all the success in the world and what they really want is a meaningful emotional connection.
  It reminds me of a friend, now gone, also with Saturn in the 8th who was extra keen to find a soulmate and yet everyone she lighted on through dating apps was discarded as not right. She passed away without ever finding what you needed. Not that Saturn in the 8th is necessarily partnerless – I have known long marriages in individuals who have it but it does seem to give a sense of never quite finding the depth of intimacy they would like.
Add On: Mexican artist Frida Kahlo, born 6 July 1907 8.30am Coycacan, Mexico had a fairly similar chart and an extraordinarily dramatic life with mind boggling health problems. She contracted polio as a young child and then had a bus accident in her late teens, which broke a vertebrae, her pelvis, ribs, legs, feet and a handrail pierced her abdomen and uterus. She had 35 operations in later years and was in constant pain throughout her life.  She married Diego Rivera, another Mexican painter, who supported her talent, who was 20 years older and obese. She was bi-sexual and both had multiple affairs.
She was a Sun Neptune Jupiter in Cancer opposition a 5th house Uranus Mars in Capricorn – so volatile, explosive, highly strung, showy, full of initiative but constantly pulled in opposite directions. Her 8th house Saturn in Pisces was trine a Cancer North Node, sextile Moon MC in Taurus; and Saturn was also square Pluto Venus in Gemini.
Her 10th house Moon in Taurus would be the saving of her, bringing a public career that involved a tactile medium and involved a love of all things botanical. Her Venus close to Pluto and square Saturn suggests an emotional life both passionate and cold and inclined to promiscuity. She had affairs with everyone from Josephine Baker to Leon Trotsky.
She died aged 47, perhaps of an accidental overdose though she was in worsening health having had a leg amputated.