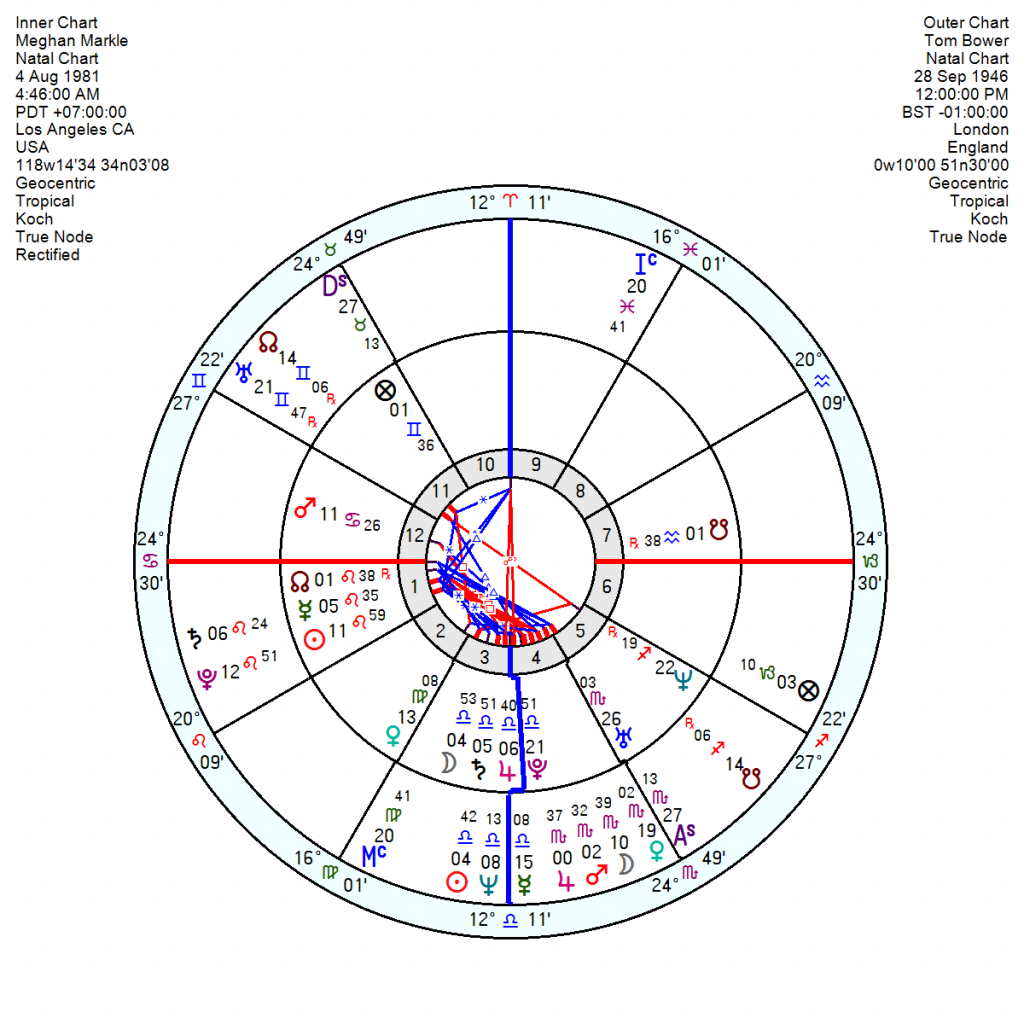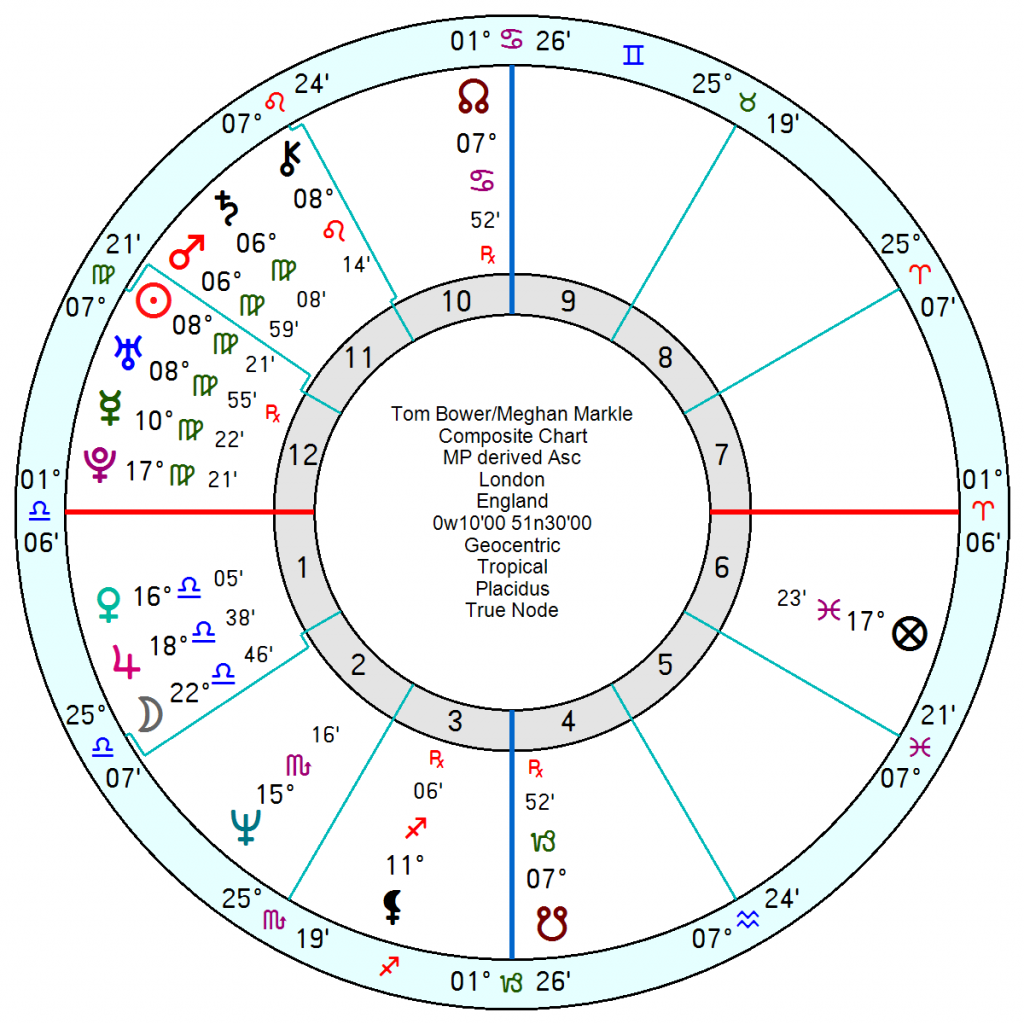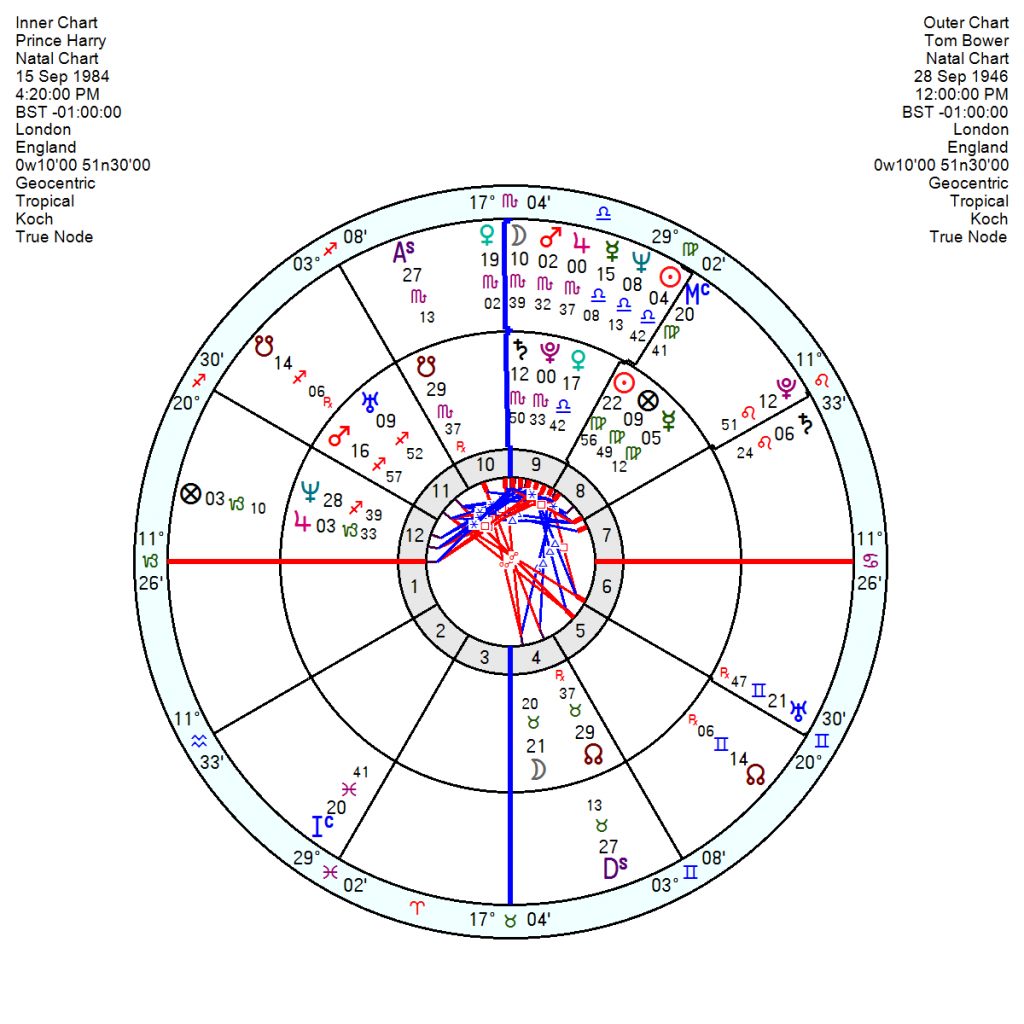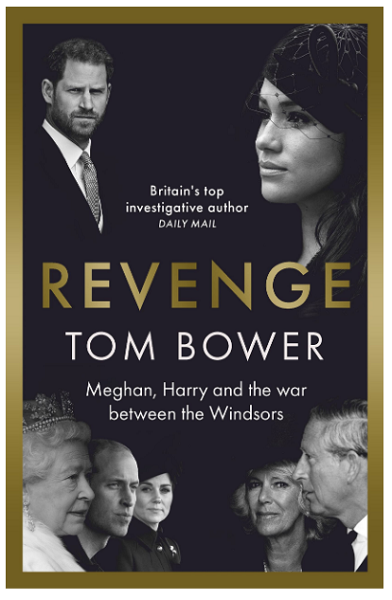 Revenge: Meghan, Harry and the war between the Windsors is not a title calculated to soothe the notoriously thin-skinned Sussexes. Tom Bower, dubbed the "Witchfinder General of contemporary biographers", has his latest offering out next week, part serialised this weekend. He is known for not pulling his punches and is adept at digging out secrets.
His doggedly determined temperament sits uncomfortably with Meghan's Leonine desire for applause and admiration. Bower, born 28 September 1946, has his Saturn in Leo conjunct her 1st house Mercury and his Pluto is conjunct her Sun; with her wannabe-a-leader Leo North Node also getting squelched by his Saturn. Dark storm clouds raining on her parade.
He is a Sun, Neptune in Libra which should fit well with her Libra Moon and Jupiter though her Saturn will get in the way. But his unyielding Saturn Pluto in Leo and his Mars Jupiter in Scorpio squaring her Node and Saturn will be what gets her at her most vulnerable spot – her vanity and desperation to be well thought of. His Uranus also opposes her Neptune which will create high anxiety.
  Prince Harry equally – indeed possibly even more so – will react badly. Bower's Mars is conjunct Harry's Pluto for a rage-inducing connection with Bower's Uranus in a disruptive square to Harry's Sun and opposition his Mars – a tinderbox crossover. Bower's Pluto also falls in Harry's 8th making him feel trapped.
Meghan's relationship with Bower looks aggravating and combustible at best with a composite Saturn, Mars, Sun, Uranus, Mercury (and Pluto) conjunction – all of which tr Saturn will oppose in 2023 so grievances will rankle on. Harry has much the same in his relationship chart with Bower.
In the past Bower has written biographies about Robert Maxwell, Mohamed Al-Fayed, Conrad Black, Richard Branson, Bernie Ecclestone, Simon Cowell, Tony Blair, Jeremy Corbyn and Boris Johnson. Most were deemed explosive though there were questions about accuracy in one. His 2020 Boris Johnson: The Gambler was noted for being sympathetic in contrast with some of Bower's others. Bower's Scorpio Moon and Venus will be in aspect to BJ's Neptune in Scorpio opposition Jupiter with BJ's Scorpio Moon being conjunct Bower's Jupiter Mars – hinting at a Jupiterian smoothing over of rough edges.
Bower ahead looks successful in 2023/24 and pushing confidently ahead with tr Pluto square his Jupiter with an even more upbeat Solar Arc Pluto conjunct his Jupiter by 2024 – his next victim may well be quailing.
Meghan's Solar Arc Uranus is in a high-tension and eruptive square to her Saturn exactly now and she has a trapped, infuriated tr Pluto opposition her Sun/Mars conjunction from August to December so she won't be at her sunniest.
Harry in general is not in a great phase of his life – see previous posts January 21 and April 15 2022. He's got tr Neptune opposition his Sun this year and square his Mars/Jupiter midpoint exactly now – both of which are enthusiasm-denting.
  I'm sure both mean well but it is a tragedy played out on a public platform of theatrical, almost farcical, proportions, rife with misjudgements and hubris.