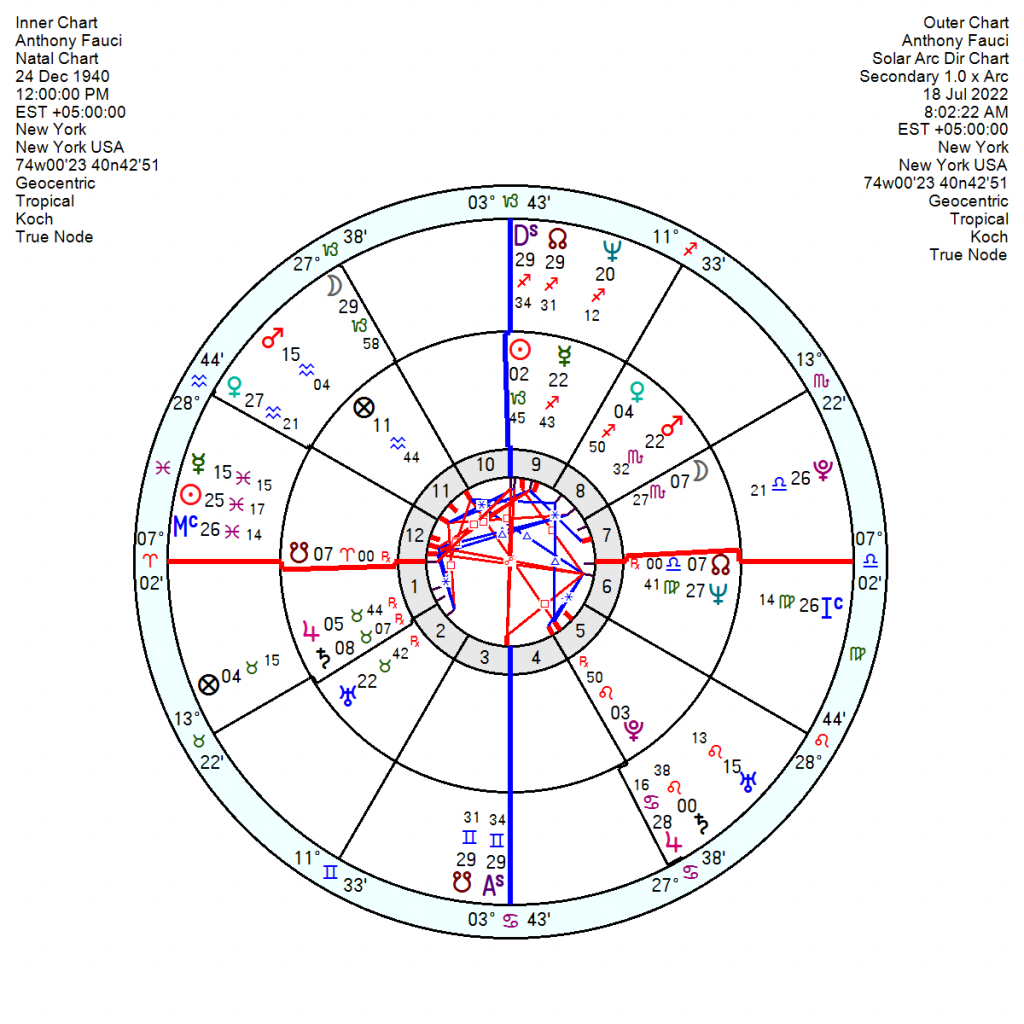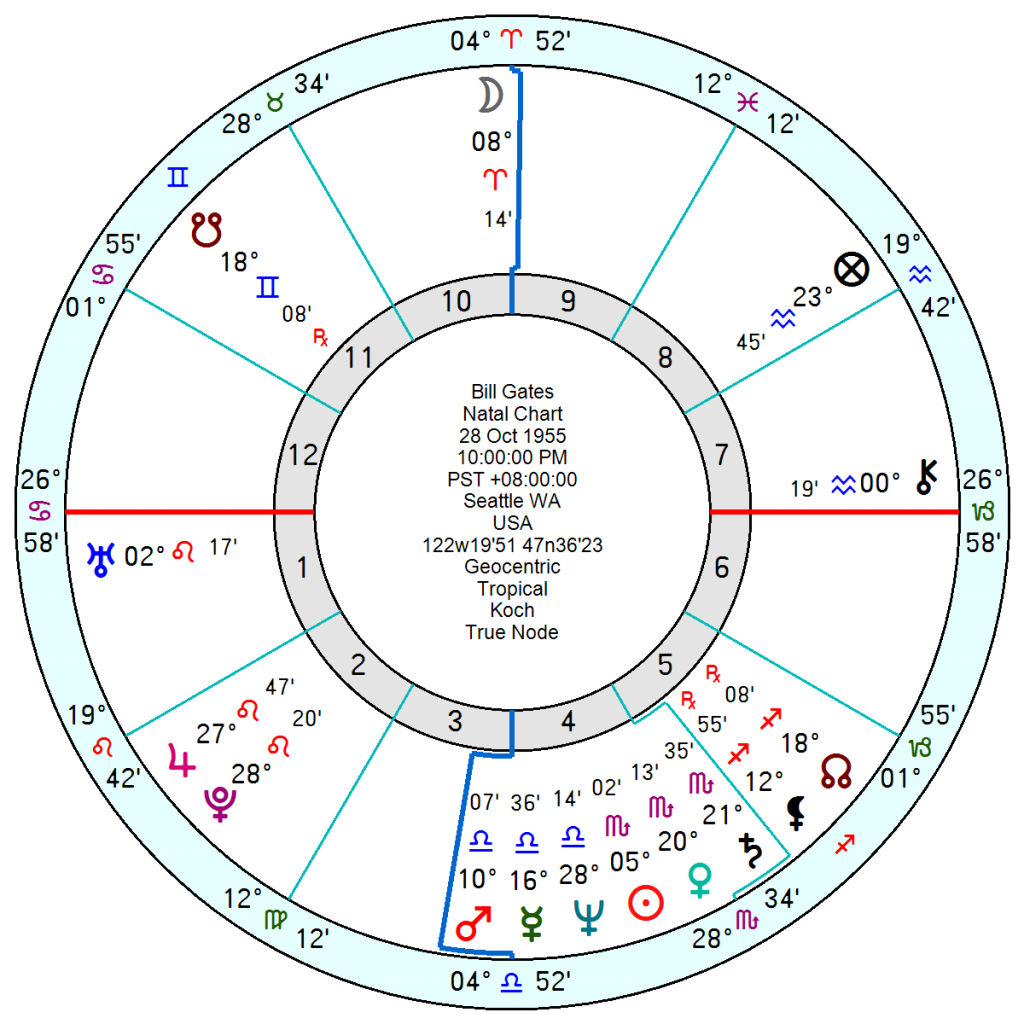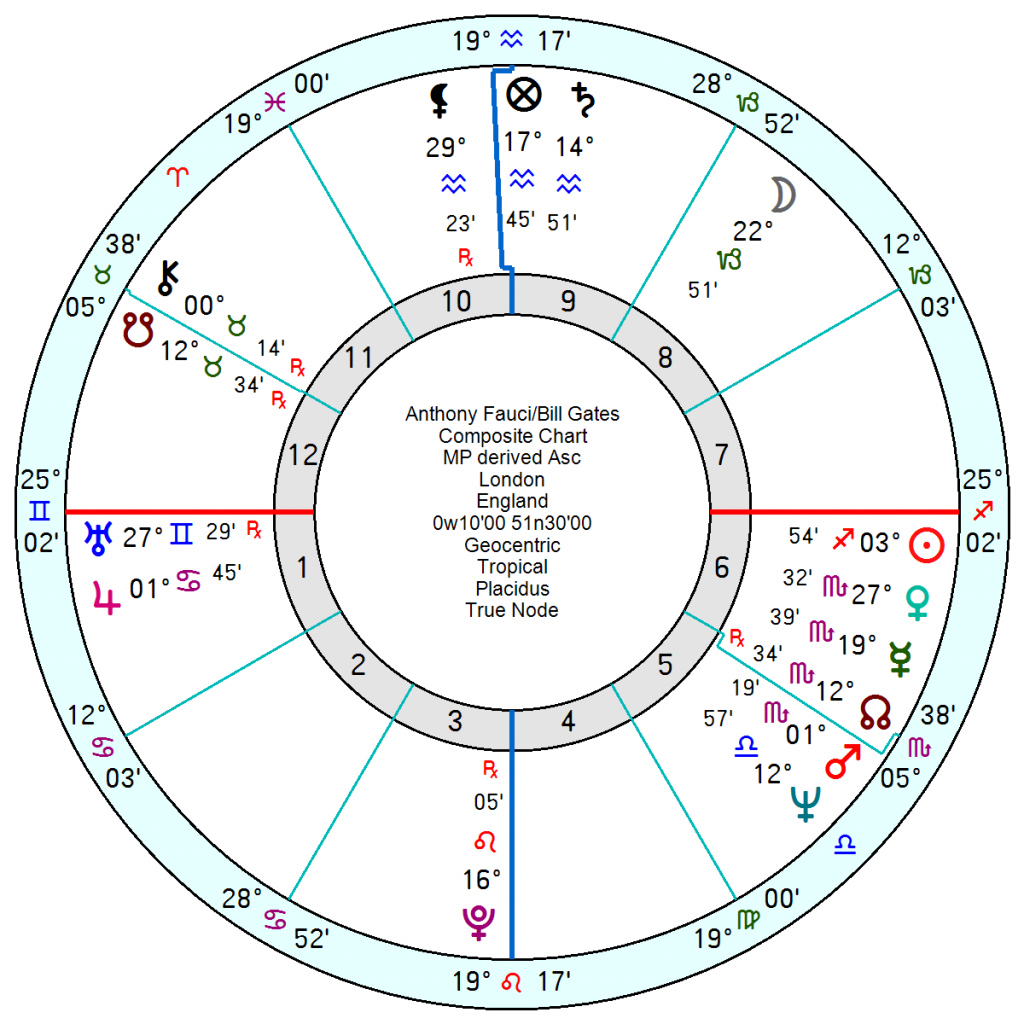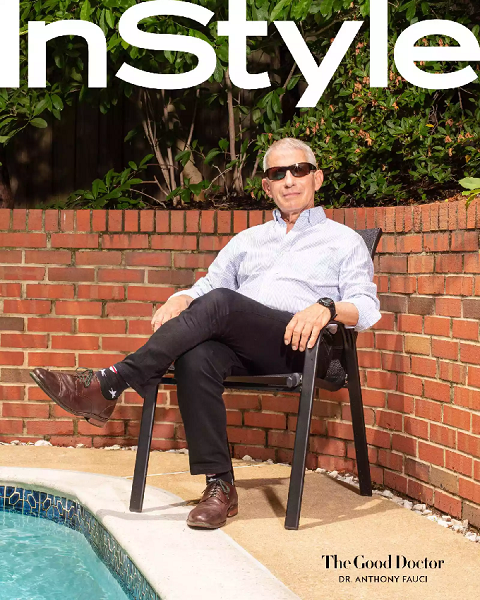 Anthony Fauci, a familiar figure in the news during the pandemic is back as concerns about new variants arise and infection rates spike again. Though vaccinations and boosters appear to reduce the risk of severe disease.
Fauci is a vibrant 82 year old (like Nancy Pelosi) who has been in the public health sector in various capacities for more than fifty years and has acted as an advisor to every U.S. president since Ronald Reagan. He is director of the National Institute of Allergy and Infectious Diseases and has made contributions to HIV/AIDS research and other immunodeficiency diseases, as a research scientist and head of the NIAID. He has been at the forefront of U.S. efforts to contend with viral diseases like SARS, the Swine flu, MERS, Ebola as well. Or two decades he was one of the world's most frequently cited scientists across all scientific journals.
Born 24 December 1940 in New York with a pharmacist father, he is a practical and ambitious Capricorn Sun square Neptune in medically-inclined Virgo and trine a lucky and hard-working Jupiter Saturn in Taurus. His Jupiter Saturn may oppose a Scorpio Moon and square Pluto. Earthy, enduring, in it for the long haul with so much Fixed energy (think Queen and David Attenborough). Jupiter Saturn for some can raise them to dizzy heights in the public realm as they combine idealism with pragmatism. Pluto on the point of a T square gives immense perseverance and the ability (at best) to uncover fundamental truths so can be invaluable for research. Though it often arouses resistance and hostility from others. He also has a doubly-determined Mars in Scorpio in a high-octane opposition to Uranus so he's a risk-taker by nature.
His get-it-together 5th Harmonic is well aspected; as is his humanitarian 9th, healer 12H and global-name 22H.
  He may slow down by 2024 when his Solar Arc Sun oppose his Neptune and his Solar Arc Saturn is conjunct his Pluto; with the 1925 tr Neptune Saturn in Aries (sometimes associated with epidemics) square his Sun – he'll either be in the thick of the next one or deciding to withdraw and wind down.
He has been collaborating since early on with Bill Gates over Covid leading to all manner of whacko baseless conspiracy theories.
Fauci's Pluto, Jupiter Saturn and Scorpio Moon connect with Gates' Scorpio Sun; with Fauci's determined-researcher Pluto conjunct Gates' innovative Uranus – at best they bring about a revolution together. Fauci's experimental and fearless Mars opposition Uranus square onto Gates' super-confident (and wealthy) Jupiter Pluto in Leo – together they can move mountains.
Their relationship chart has a composite Saturn opposition Pluto square Mercury. At best that is deep-thinking (Mercury Pluto) and capable of having a profound effect on the masses (Saturn Pluto). Though without an earth-shattering public health disaster to soak up the energy they wouldn't get on at all.