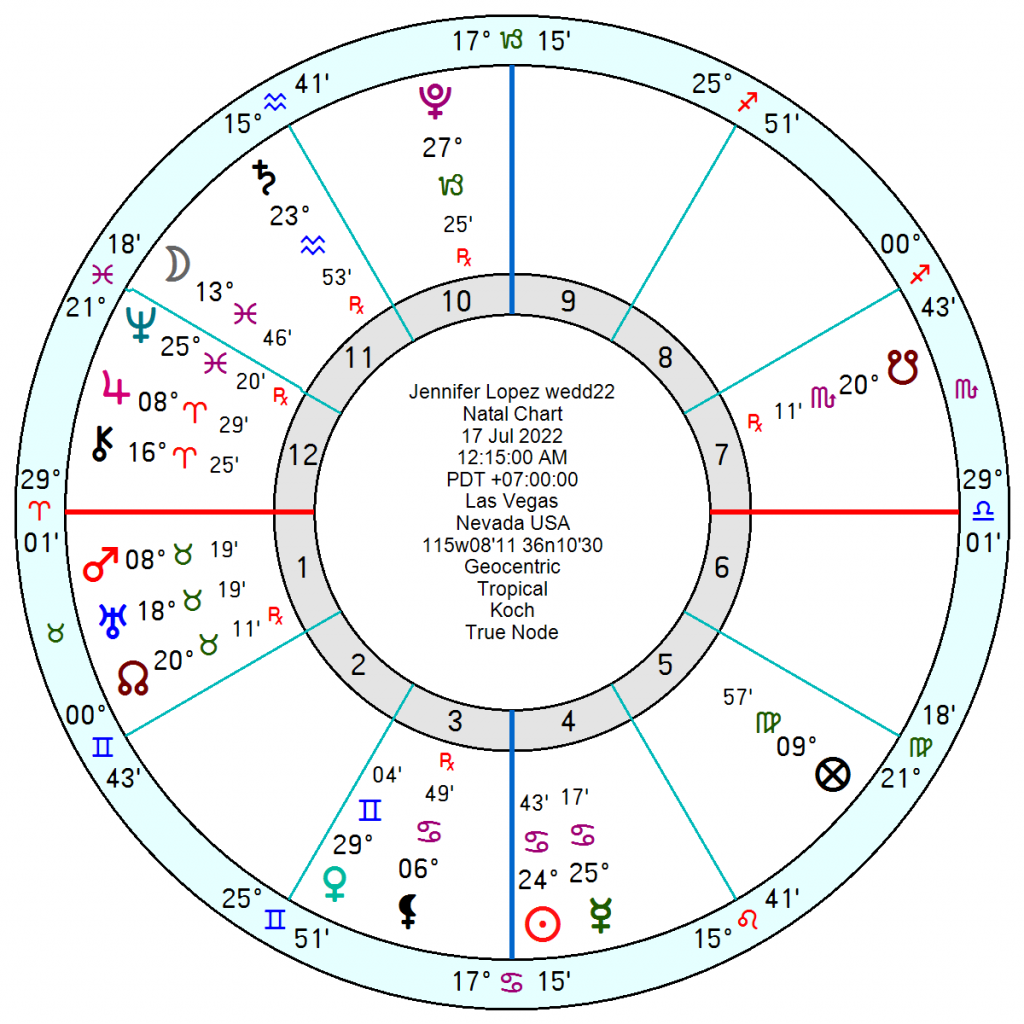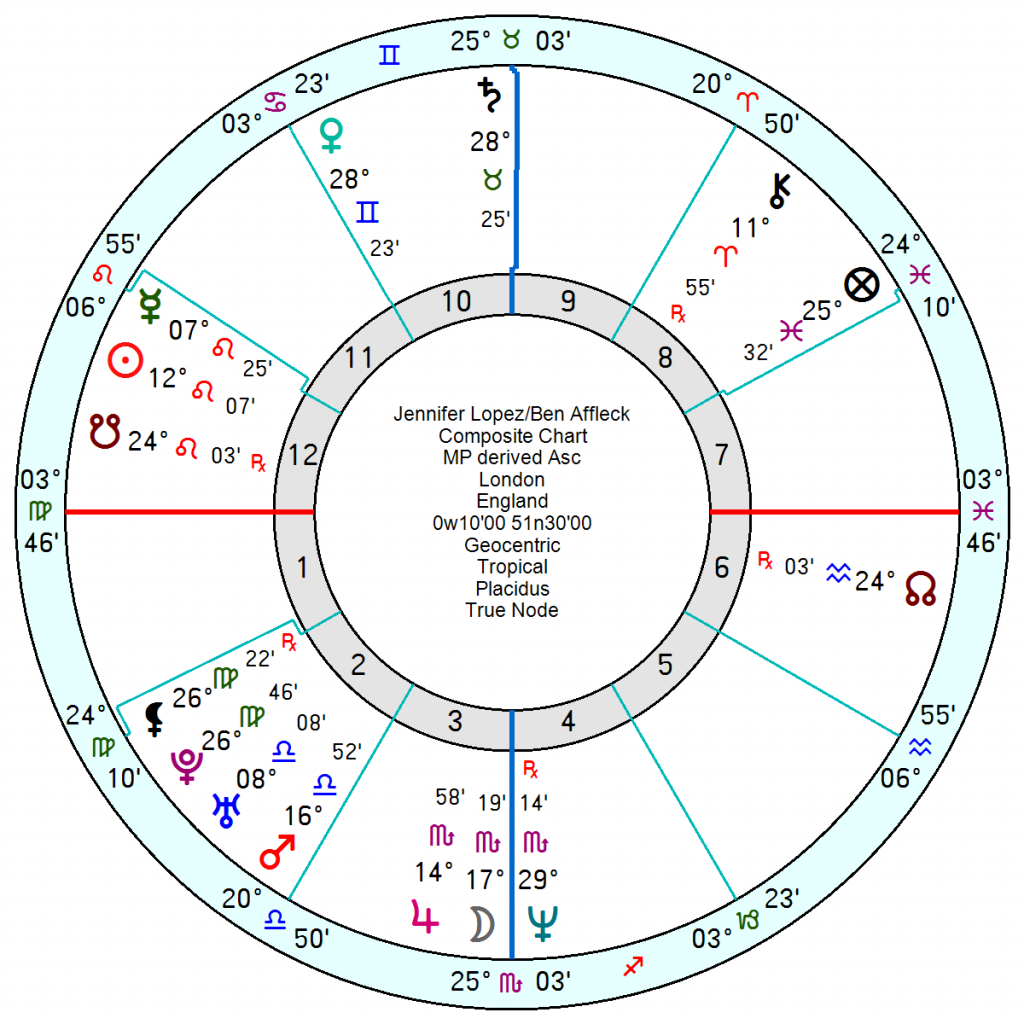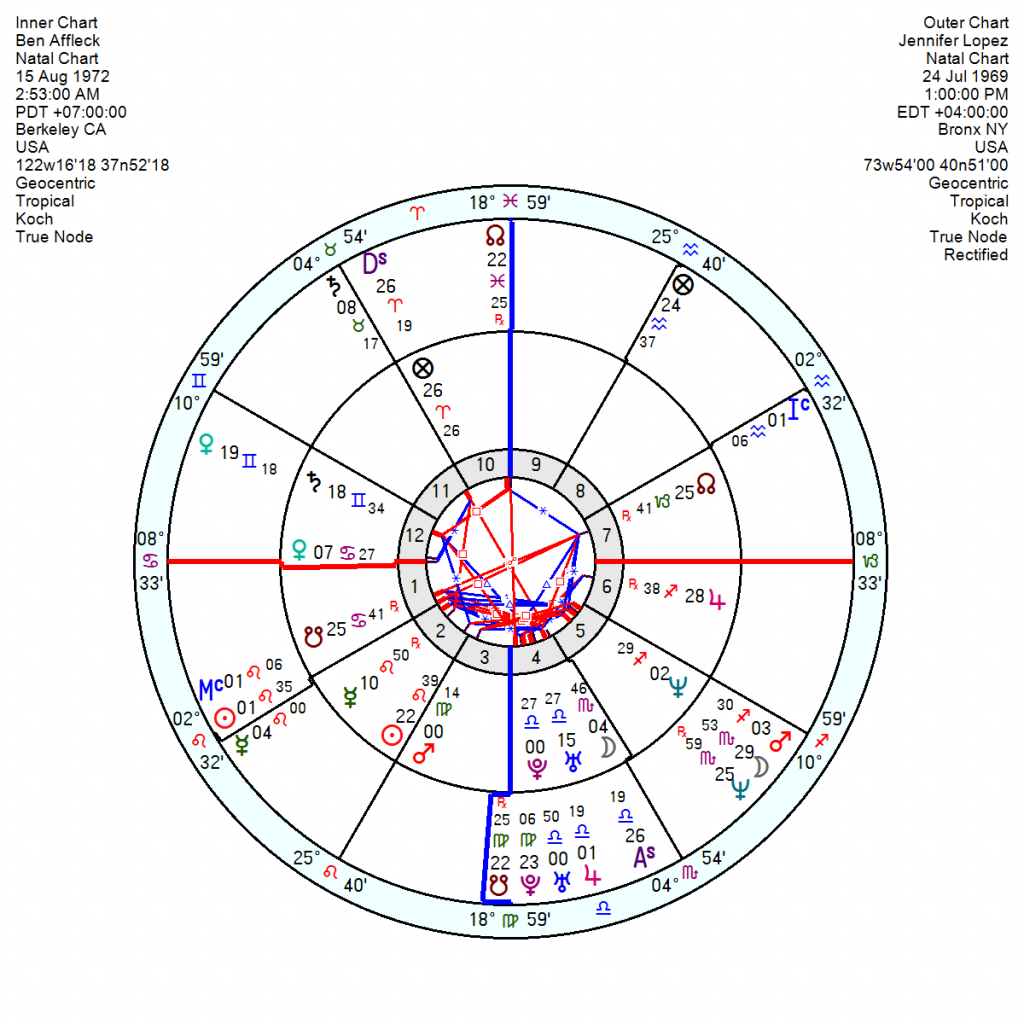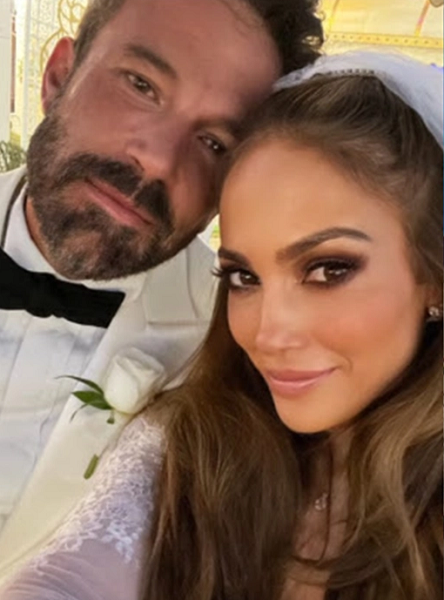 Much excitement about the Jennifer Lopez Ben Affleck up-the-golden-staircase moment as they got hitched at the witching hour on Saturday, the romantic frisson only tainted by the trashy Las Vegas venue. Two Leos both with Scorpio Moons – what could possibly go wrong? J-Lo has her Sun/Moon midpoint (the marriage significator) conjunct unpredictable, changeable Uranus which has led her through a merry-go-round of revolving relationships.
The wedding chart, assuming just after midnight, has a controlling Pluto in the 10th opposition a 4th house Sun Mercury – a dual pointer to a need for public influence and a strong streak of possessiveness. And that squares onto the Ascendant. The light-hearted Venus in Gemini is in an illusory square to Neptune and a sensible trine to Saturn; with a high-tension Saturn square Uranus, hinting at differing moods and agendas.
Their relationship chart has an optimistic composite Sun square Jupiter; with a passionate Venus square Pluto and a chained-together Pluto trine Saturn with Saturn in a suspicious opposition to Neptune.
More details in previous post 22 April 2022.
  Neither have a good track record in relationships but sometimes even reprobates settle in their middle years. They will have to negotiate a disappointing and decidedly edgy patch through 2024 when tr Neptune opposes Ben's Sun/Moon midpoint and squares the composite Venus; and 2025 when tr Uranus shakes up the composite Saturn opposition Neptune.  
It's a Hollywood marriage. Nuff said.