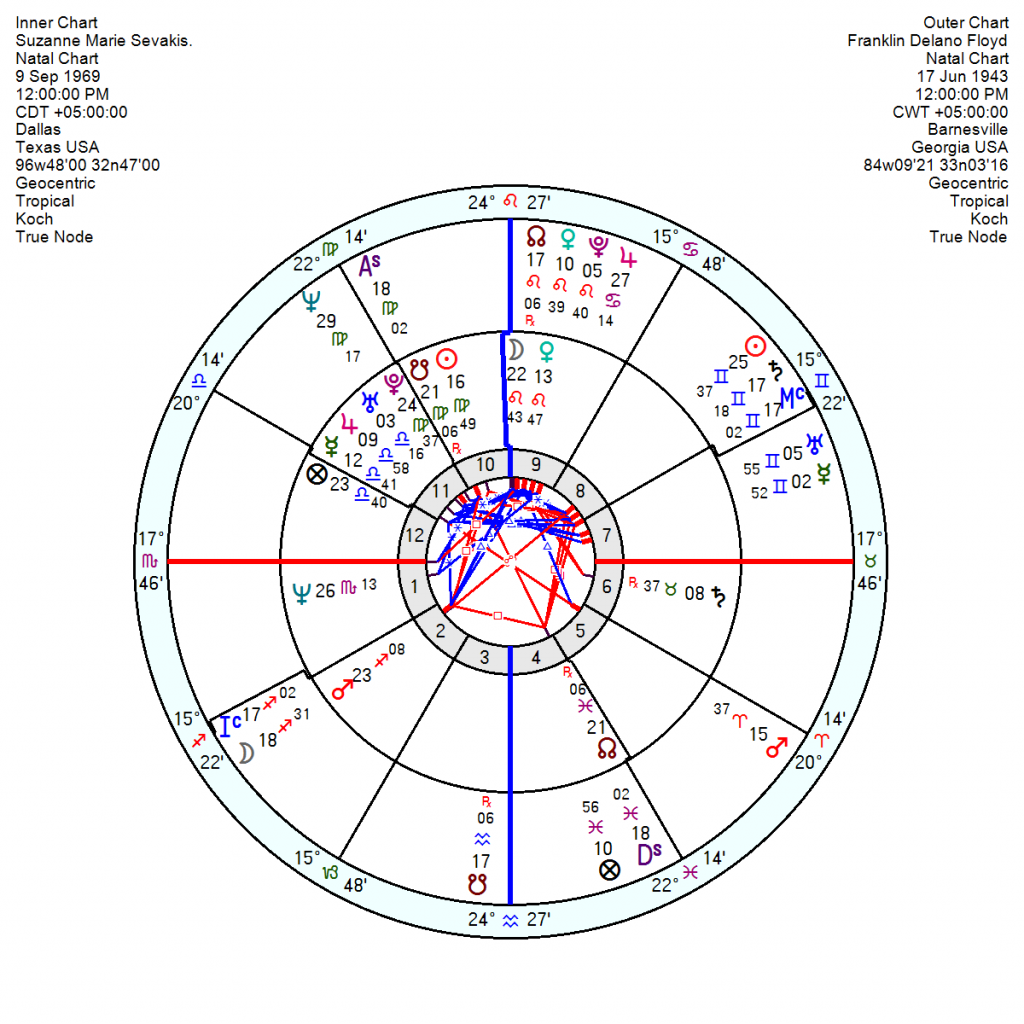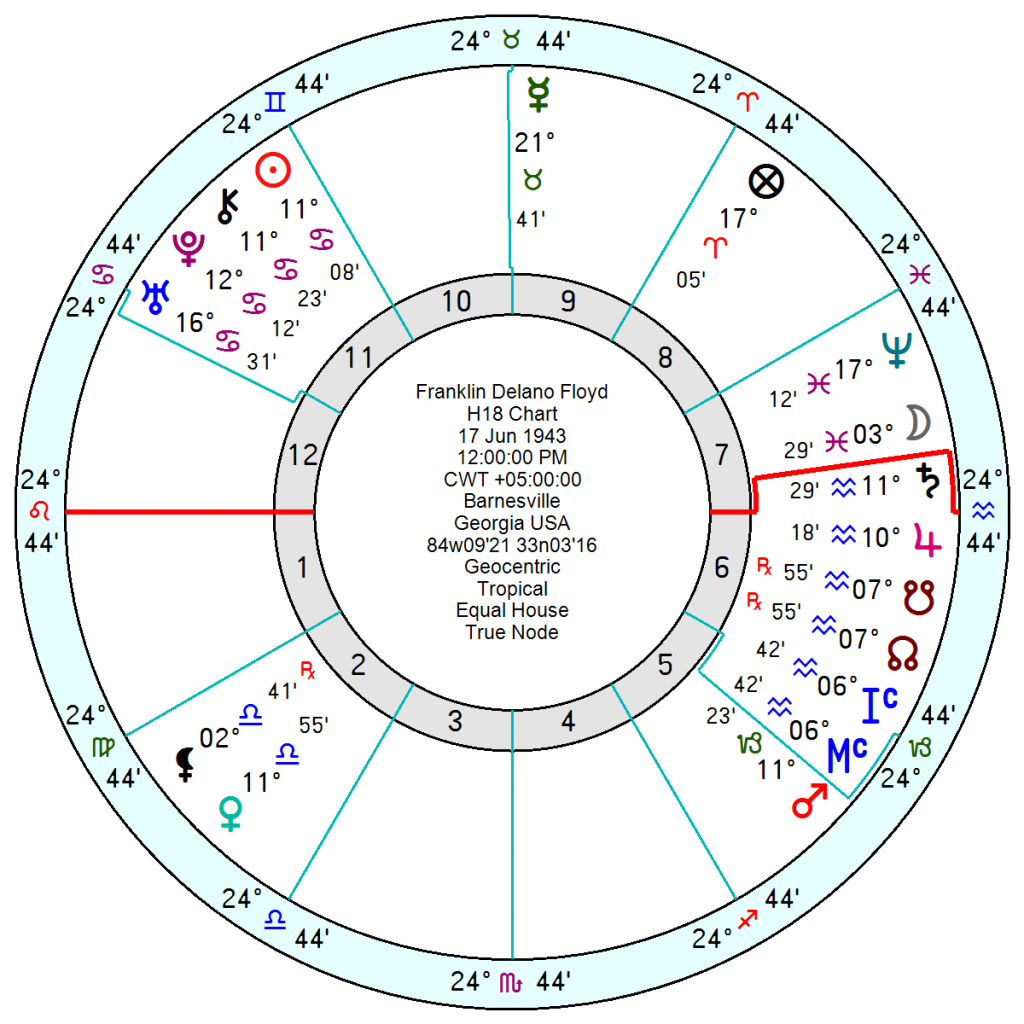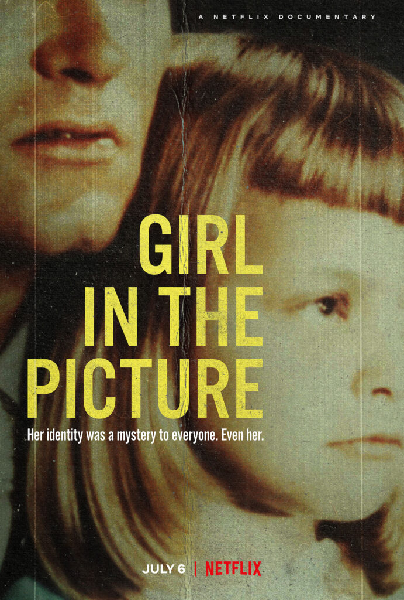 True crime doesn't get scarier, gruesomer or more popular than Netflix's chart-topping Girl in the Picture. The public appetite for abuse and serial-killer porn is thriving.
   The story – gleaned from the internet – tells of a young woman in her early 20s, found dying after a supposed hit and run, who turns out to have been kidnapped when six years old by a violent and sadistic stepfather who abused and subsequently married her. It is assumed he probably murdered her, the boyfriend she had run away with and her son by him, and a girl friend of hers as well as others. He is now on death row.
She had multiple names during an unsettled childhood but still managed to be accepted into the Georgia Institute of Technology on a scholarship to study aerospace engineering. Ultimately it was discovered she was Suzanne Sevakis and her stepfather/husband is Franklin Delano Floyd.
Suzanne, 9 September 1969 Texas, was a Sun conjunct Pluto in Virgo opposition her North Node and square Mars in Sagittarius – power, fear, control were the central features of her experience. Her Node tied into that brutal T Square does suggest a fated life. But she also had an adventurous Uranus Jupiter Mercury conjunct in Libra and Venus Moon in Leo so had a lighter side as well. She would be hard-working with a Virgo Sun trine Saturn in Taurus.
 Franklin Floyd, 17 June 1943, Georgia, was a Sun Gemini like several other serial killers – Jeffrey Dahmer, David Berkowitz, Peter Sutcliffe, Wayne Williams, Robert Lee Yates Jr. He had a damaging and horrifying childhood with his alcoholic father dying aged 32; and he ended up in foster care where he was bullied and abused (see wiki).
  His duplicitous Gemini Sun (possibly opposition Sagittarius Moon) square Neptune locked into Suzanne's Sun Pluto Mars T square and his Saturn in Gemini squared her Sun – so he'd deceive and manipulate her and deflate her self-esteem. His superficially charming and persuasive Venus Pluto in Leo squared her Saturn – and his North Node in Leo may have been conjunct her Moon.
Their relationship chart has a needs-space, different-agenda composite Sun, Mercury, Uranus so not well designed for a closeted, possessive relationship. A Saturn square Mars suggests cruelty or unkindness and a necessity for one to suppress their needs; plus a power-struggling composite Jupiter Pluto conjunction.
He had a strongly aspected and brutal 18th harmonic, often found with serial killers. Her victim 12th harmonic was marked.
  Can't imagine why anyone would want to watch it. One of the many oddities of our culture.  We have moved from an Agatha Christie – find a corpse, spot the killer – fascination which kept the masses enraptured for generations – onto the real deal which is much less sanitised.