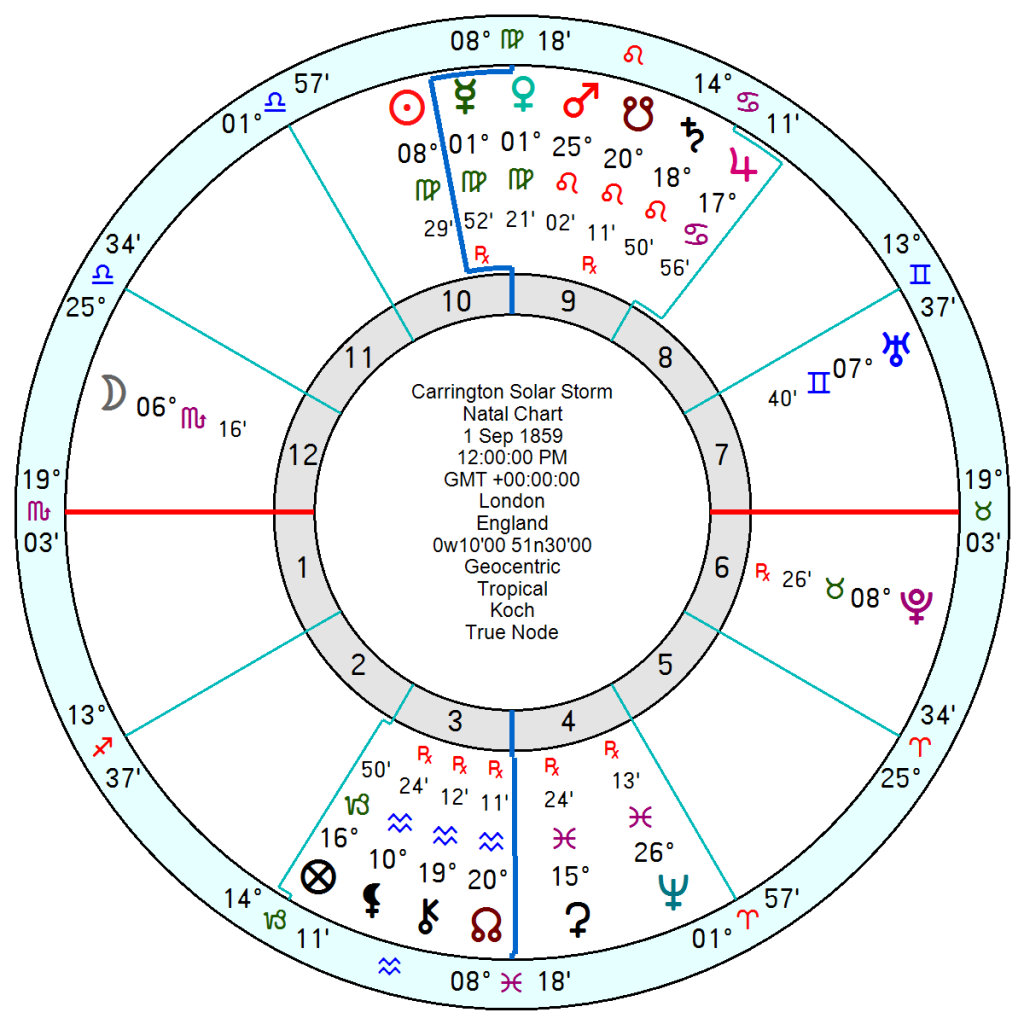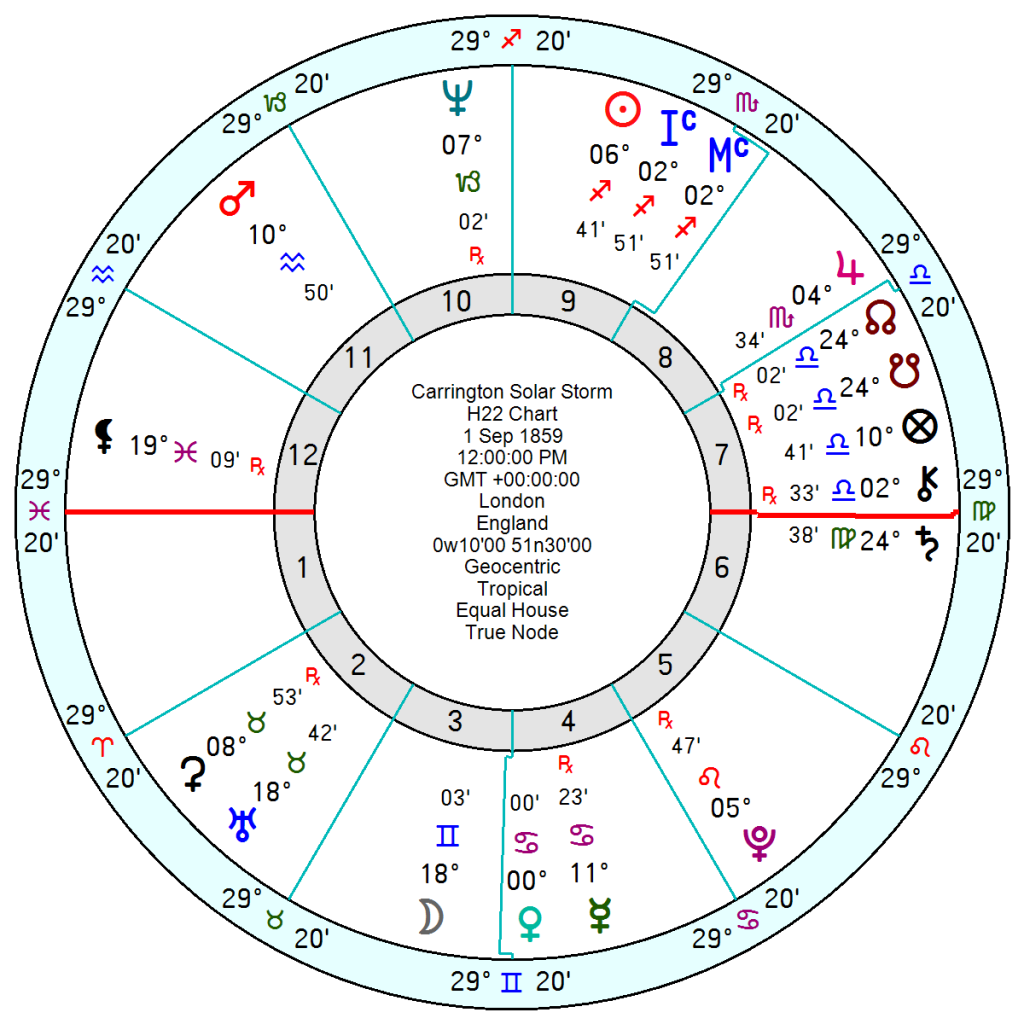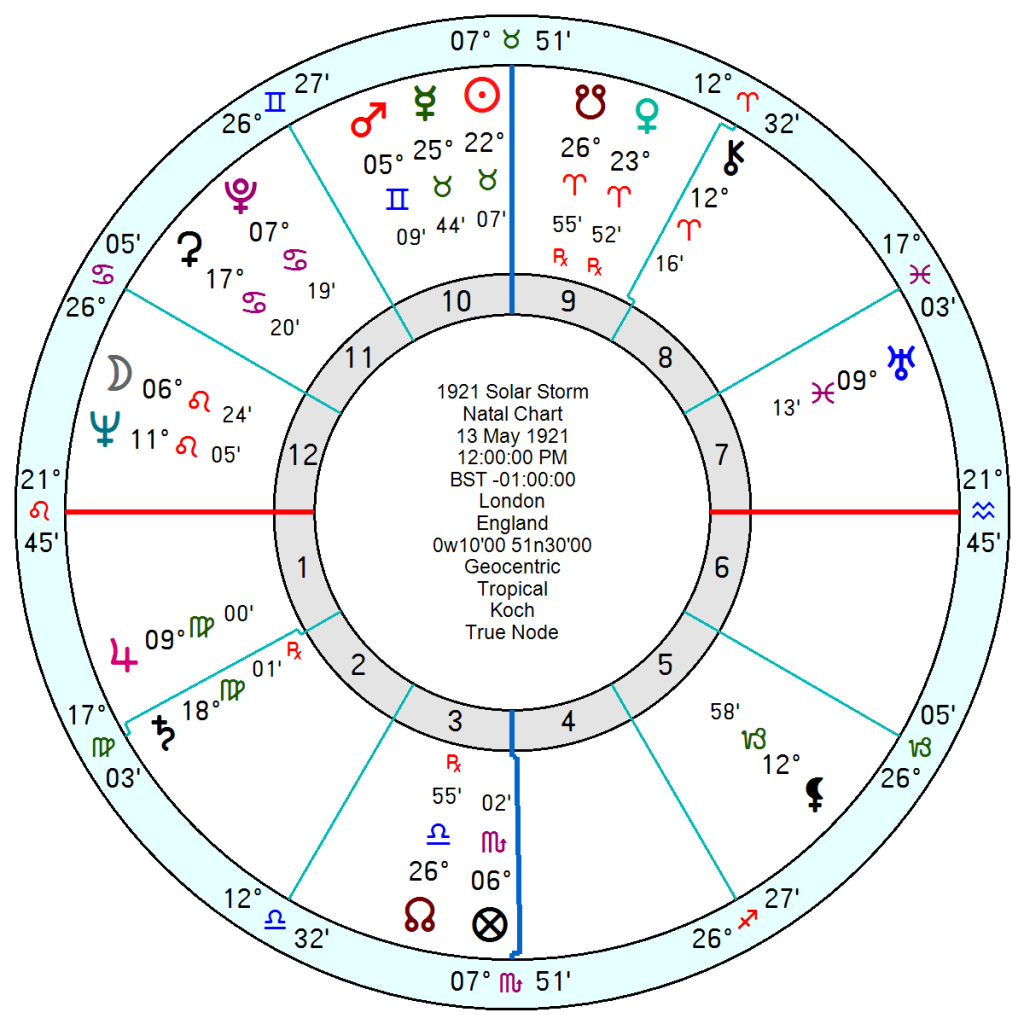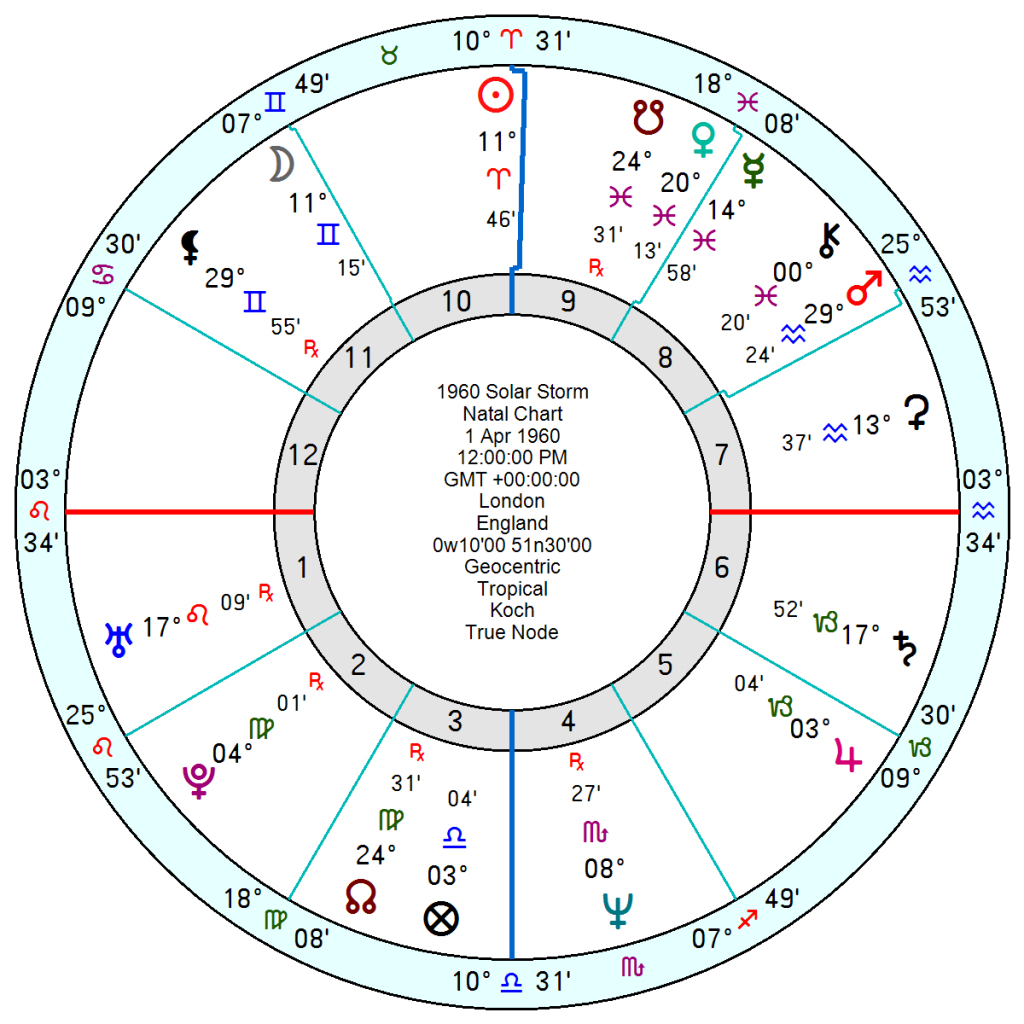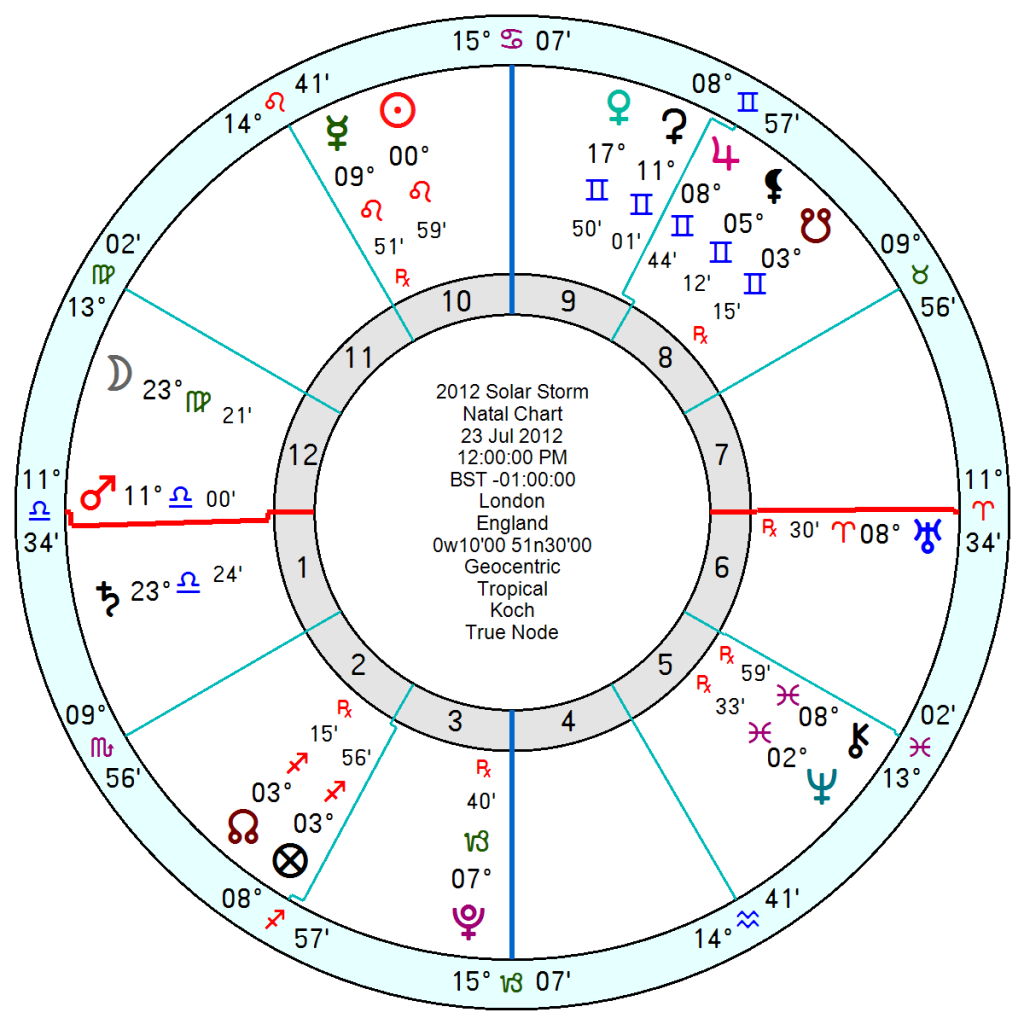 Solar activity is heading for a peak period lasting several years which could result in power outages, grounded flights, and auroras. Solar flares which are powerful bursts of energy can disrupt radio and GPS communications and electric power grids.
Intense geomagnetic storms do appear to occur when there is an astrological parallel though there's no real way of linking the data in any meaningful way.
The Carrington Event of 1 September 1859 was the most intense geomagnetic storm in recorded history. It occurred over several days when the Virgo Sun was square Uranus and trine Pluto and the Aquarius North Node opposed both Saturn and Mars. The magnitude of the event was best described in the global 22nd harmonic with a Pluto opposition Mars square Jupiter. With the 18th harmonic also indicating raw power.
Others of note:
13 May 1921, the most intense geomagnetic storm of the 20th century, which caused substantial damage to overhead and underwater telegraph equipment; electrical fires. There was a Taurus Sun, with a volatile and disruptive Uranus opposition Jupiter square Mars; and Uranus trine Pluto. Again the 22H was well aspected linking Pluto Mars and Jupiter Uranus.
1 April 1960 solar flare, Sun Aries trine Uranus and square Saturn – with a Half Grand Sextile of Pluto opposition Mars sextile Jupiter sextile Neptune.
23 July 2012, solar flare, Sun Leo on focal point of a Yod to Neptune sextile Pluto – and more starkly Mars opposition Uranus square Pluto. With a Half Grand Sextile of Mars opposition Uranus sextile Mercury sextile Jupiter.
They don't run on the same cycle of planetary ones but do seem to peak when there are heavy Mars Pluto ++ aspects.
P.S. This is not my tech-savvy area so I am unclear about some of the differences between flares, storms and other geomagnetic events.
21 to 24 May this year with Pluto opposition Mars square Jupiter in Taurus will undoubtedly accompany a major event or two which may include solar activity.