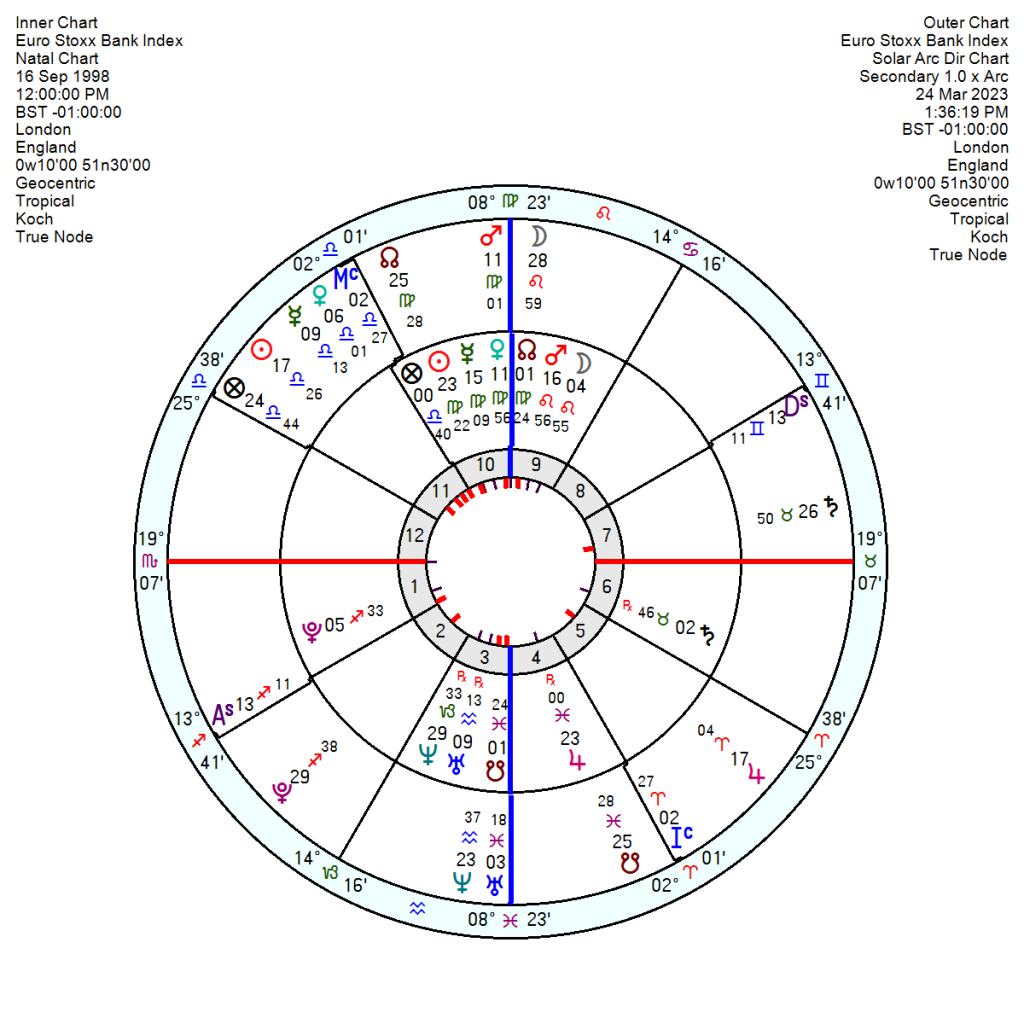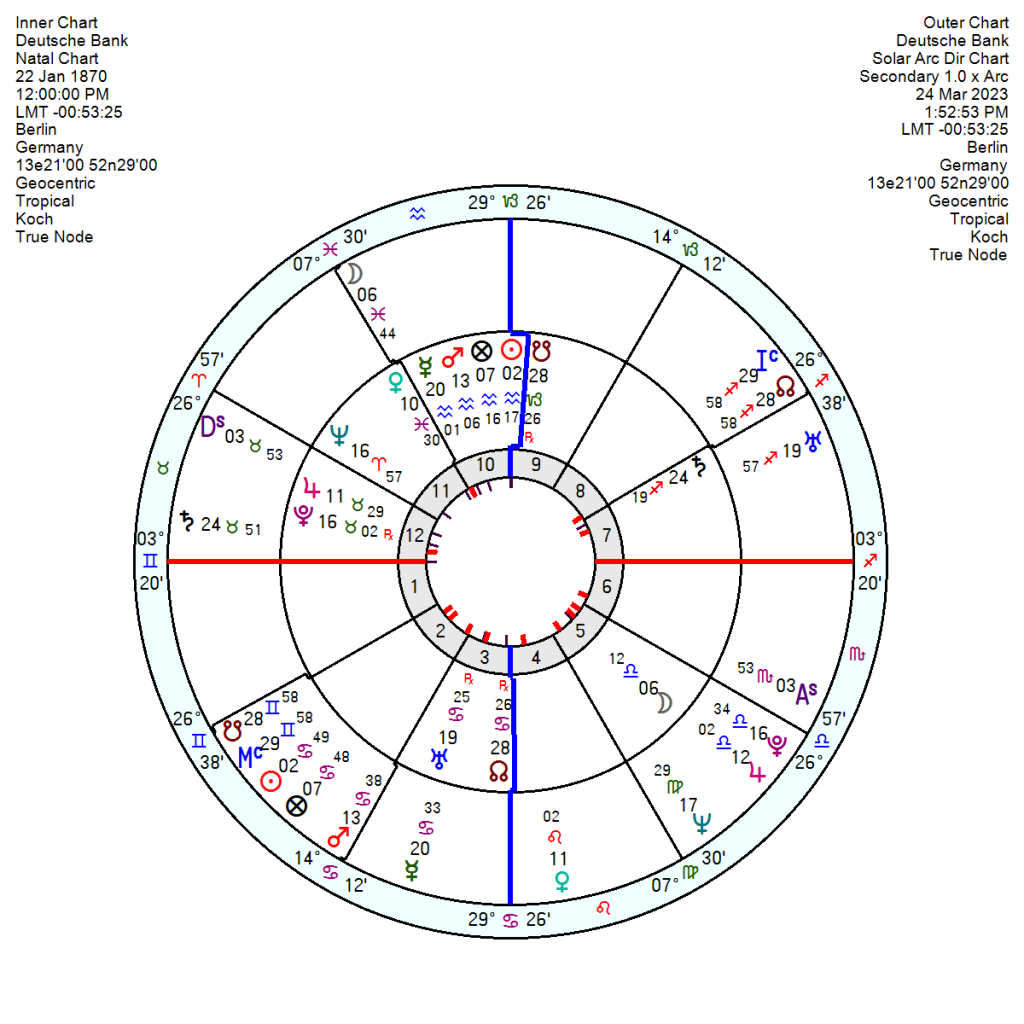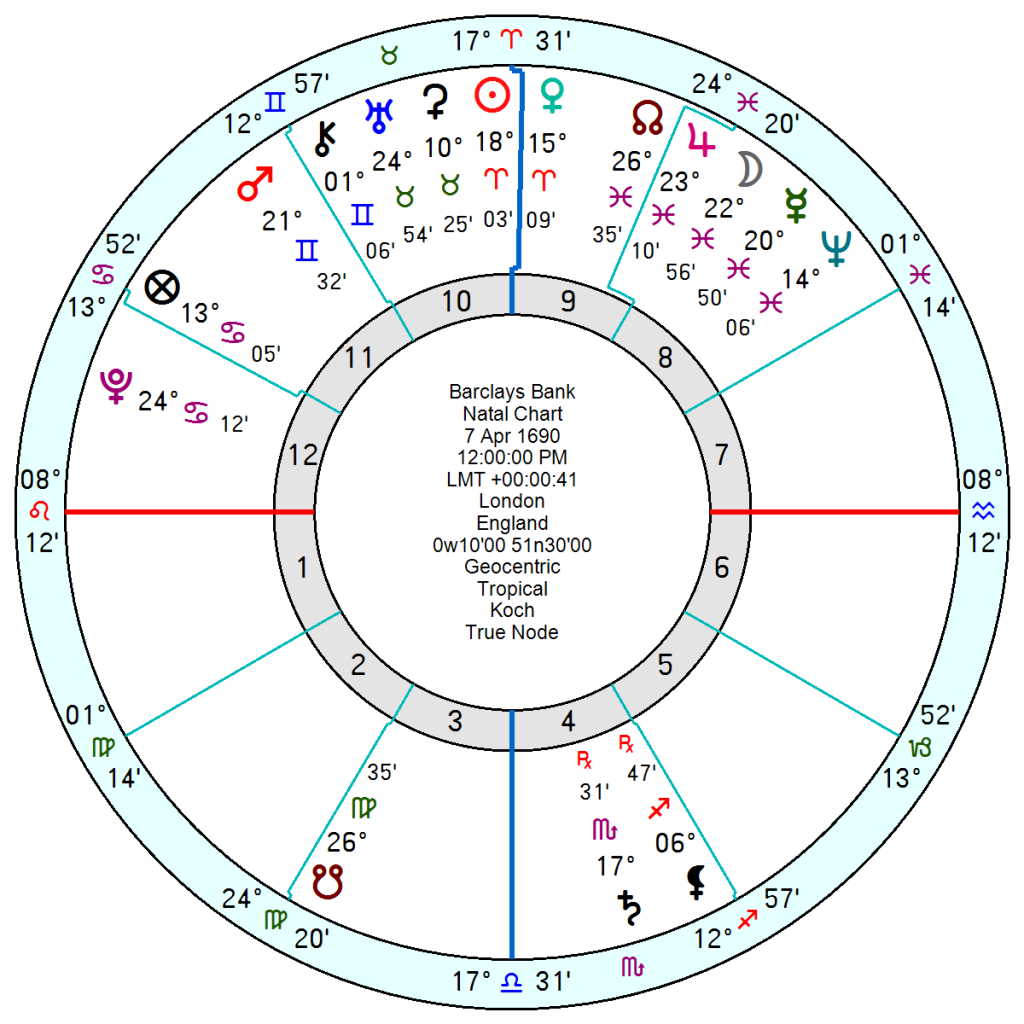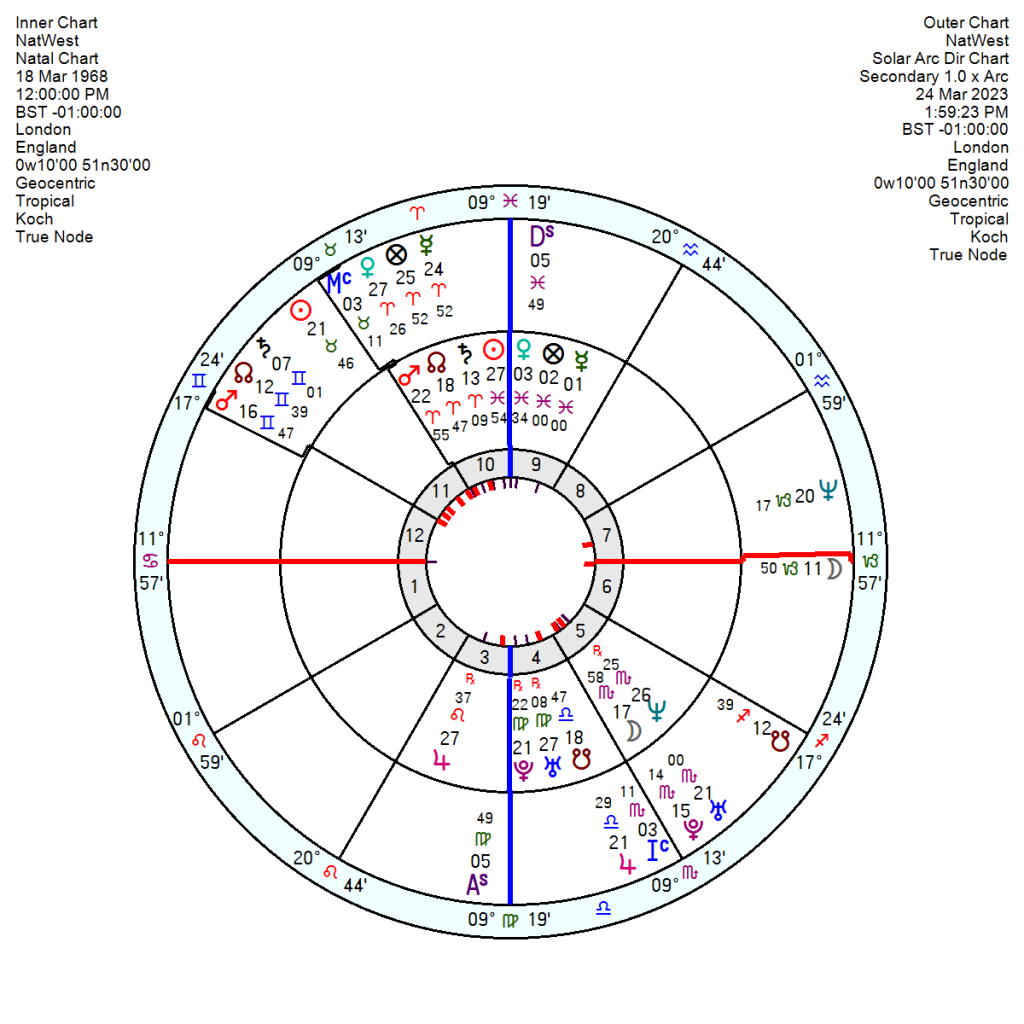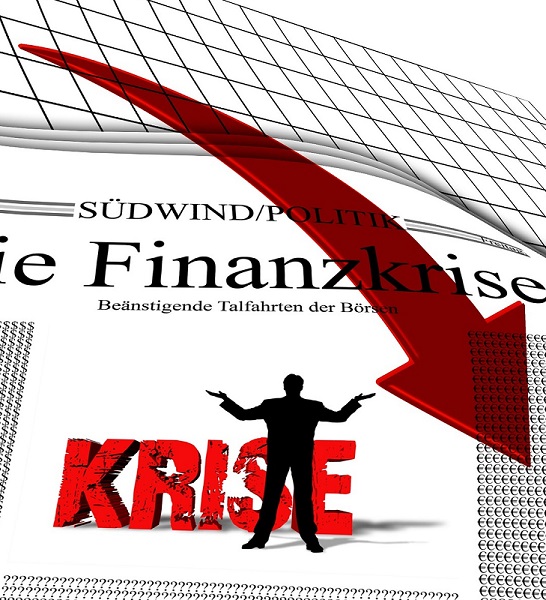 Nerves fraying at fears of a global banking crisis nosedived European banking stocks this morning with Deutsche Bank's shares down by 14 per cent,  Commerzbank by 9 per cent, Société Générale 7 per cent and the Stoxx Europe 600 banks index, dropped by 5.2 per cent. "Europe is very tilted towards banks, which have been in the eye of the storm ," said an equity strategist. "There are bank-specific issues to worry about like regulation and deposit safety." In London, Barclays dropped 6.4 per cent and Natwest by 6.1 per cent.
The Euro Stoxx bank index was introduced on 16 September 1998 and is certainly recording a shock at the moment with tr Uranus square the Mars; with a pervasive sense of confusion and devastation running through 2023/24 with tr Pluto conjunct the 29 degree Capricorn Neptune, heading into a discouraging and challenging 2024/25 with tr Pluto square the Saturn, hinting at shortages. It is not quite as impactful as 2008 when the economically unstable Saturn opposition Uranus hit on its Sun and its Mars was also afflicted.
The other banks show much the same timeline. Deutschebank, 22 January 1870, looks panicked and uncertain with a three year stretch ahead of meltdown confusion and upheaval.
 Commerzbank, 26 February 1870, jolted and disrupted at the moment by tr Uranus conjunct its Pluto also has an uncertain and high anxiety tr Neptune square its Saturn 2023 into 2024 undermining its sense of stability and solidity. Into 2025 will be ratchety.
 BNP Paribas, 23 May 2000, has its Fixed planets of Uranus at 20 Aquarius square Jupiter, Saturn, Venus from 21 to 27 Taurus all rattled up in the next two/three years. Plus tr Saturn square its Gemini Sun this year and worse square its Pluto opposition Mars in 2024.
Barclays, 7 April 1690, on high alert and in a state now with more disruptions in 2024.
NatWest, 18 March 1968, sagging this year into 2024 with tr Neptune conjunct its Pisces Sun and opposition Uranus with high-anxiety in 2024 and facing considerable failure as it heads for 2025.
  Much the same story all round – not as bad as 2008 but it is not a one-week panic. It will run on.