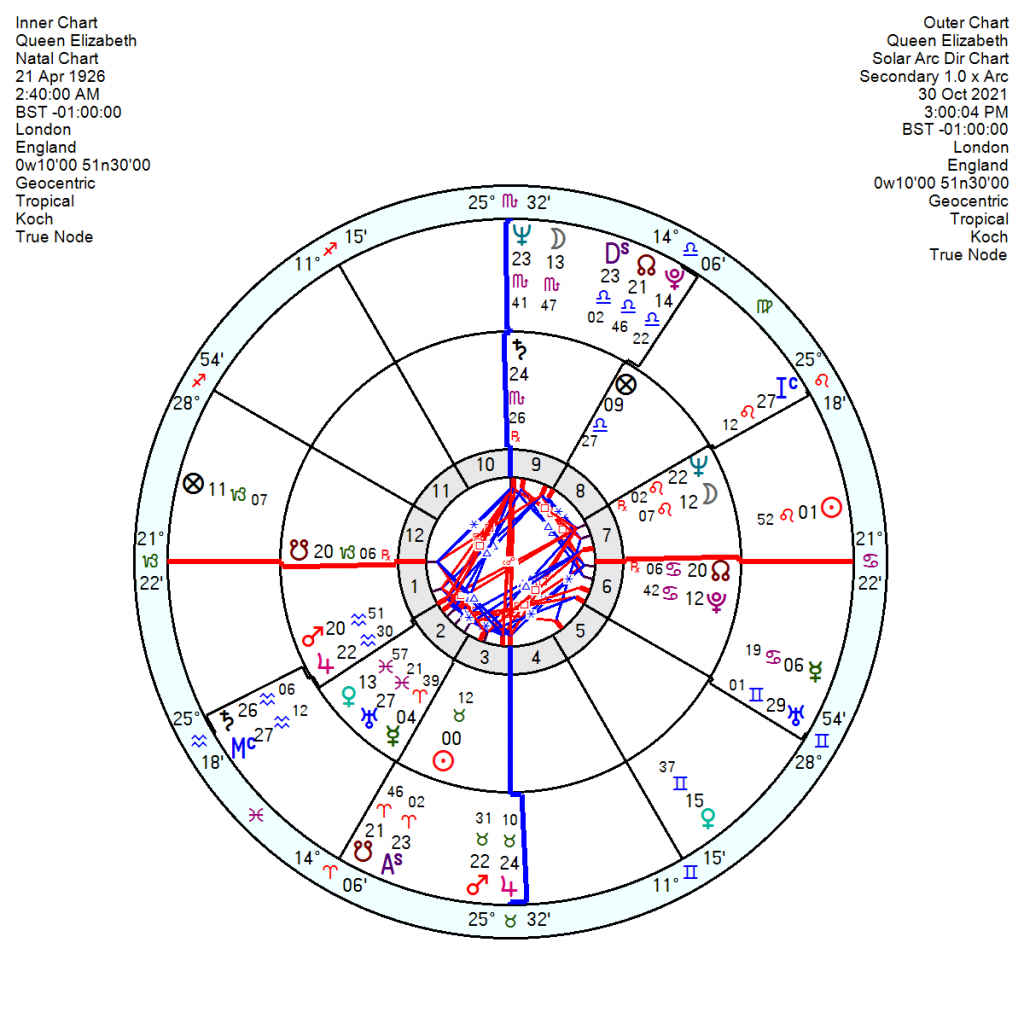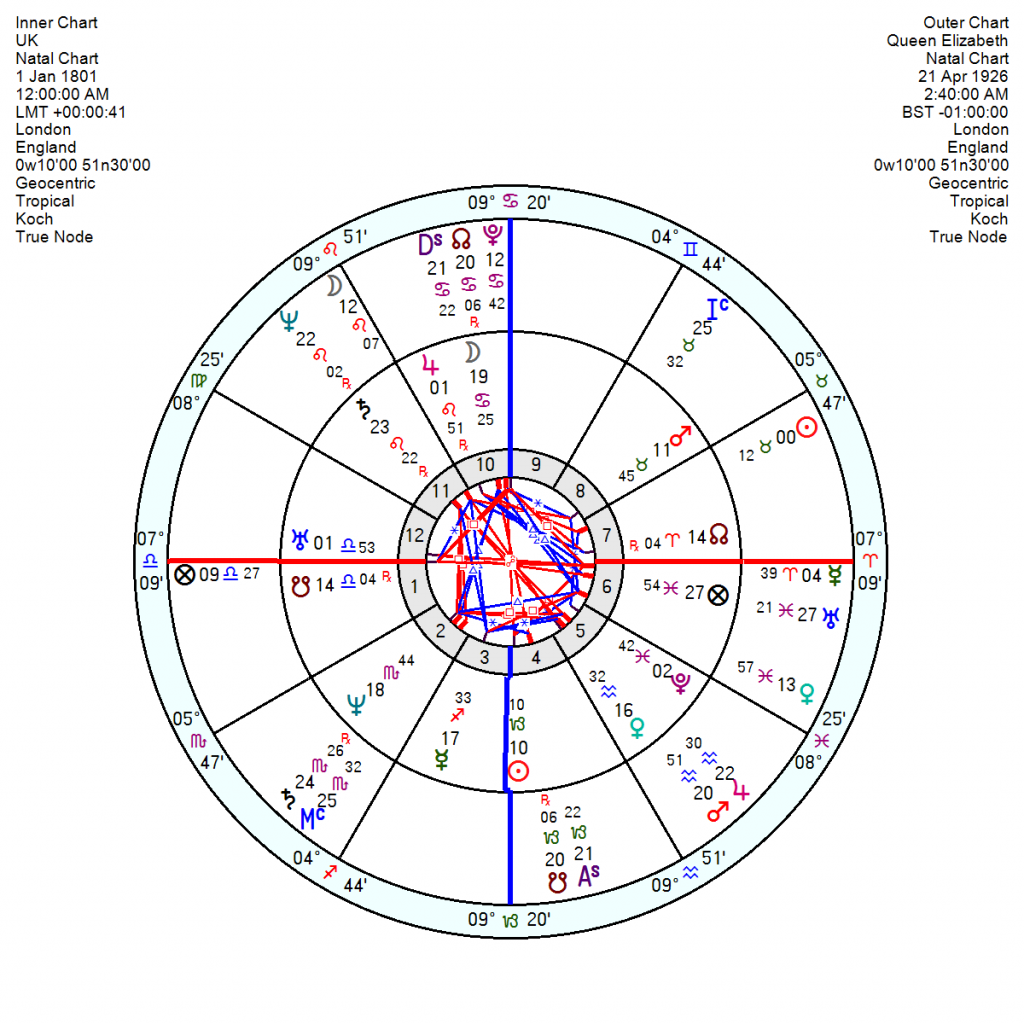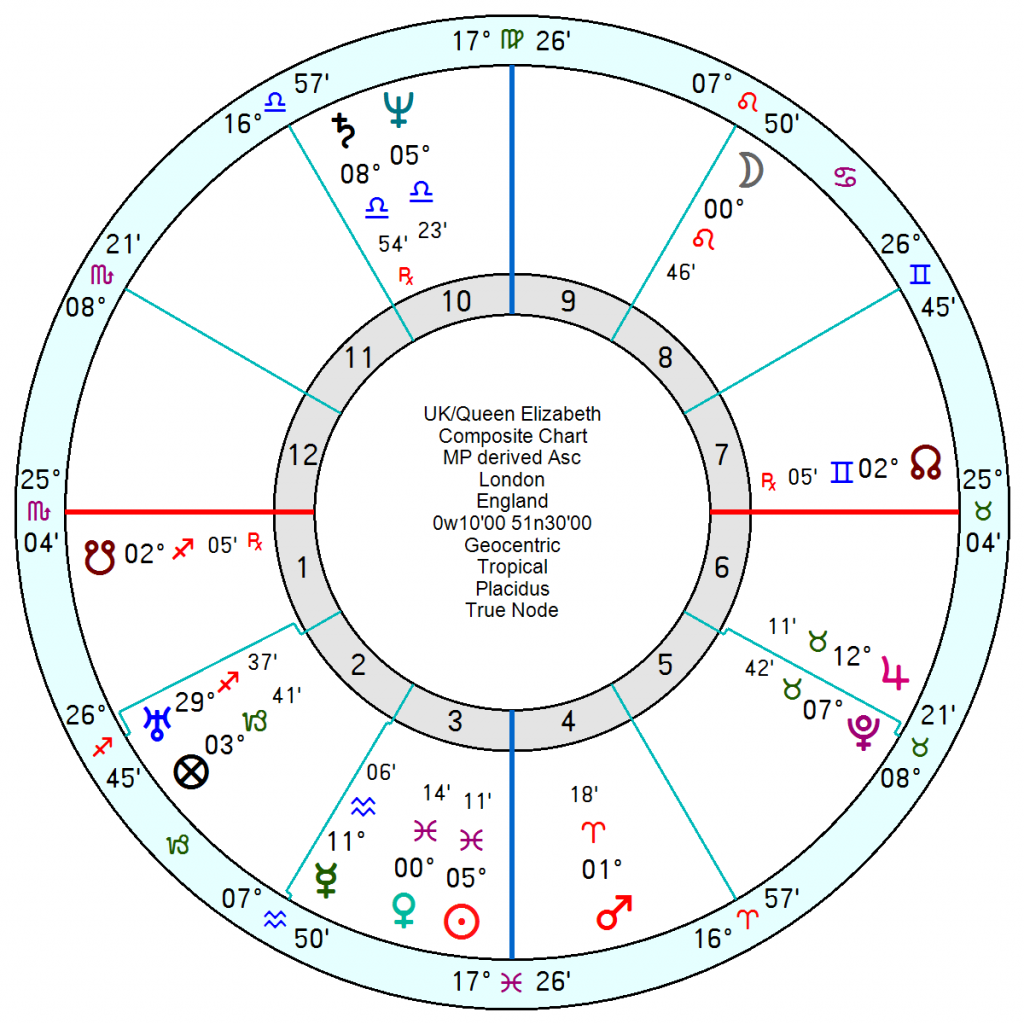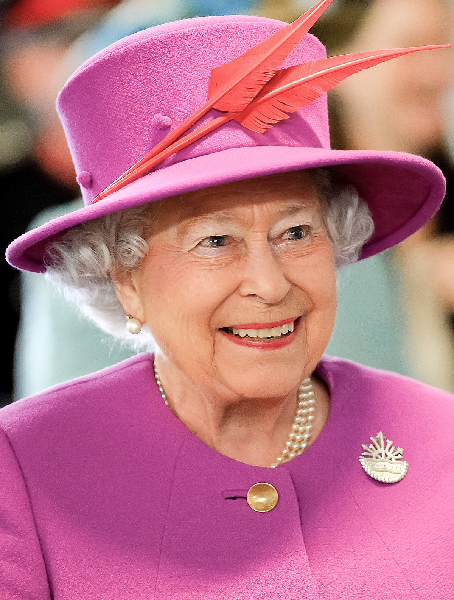 The Queen has been told by her doctors to rest and restrict herself to light desk duties. She will miss the Festival of Remembrance on November 13th though hopes to be at the National Service the next day. It's hardly surprising given her recent busy schedule, Prince Philip's passing only a few months ago and her 95 years. All things considered she's doing exceptionally well.
But it does cast a chill as the public come to terms with the knowledge that she can't be there forever.
  The late November Taurus Lunar Eclipse will fall across her Midheaven, Saturn in Scorpio and Solar Arc Neptune as well as her IC – so it will be significant for her. Perhaps at least a hint that she needs to find a better balance in her lifestyle.
  Charles equally is not having his best of years with his father's death, the Fawcett financial scandal and his younger son Harry's brickbats hurled across from California. He has his Solar Arc Pluto opposition his 10th house career-driven Taurus Moon; and his Solar Arc opposition his 2nd house Saturn – so love, money and career all being jolted; as well as a panicky, undermining tr Neptune square his Mars till mid January 2022.  If his birth time is accurate to the minute then 2023 looks to be his year of major change with his Solar Arc MC conjunct his Uranus then. Though it could come earlier.
  The Queen has been part of the fabric of the UK for so long its difficult to imagine life without her. It hasn't always been an easy relationship but her conscientious 6th house Pluto is conjunct the UK's Midheaven and her Cancerian North Node is conjunct the UK's Cancer Moon, symbol of the country's ruler – both of which suggest a crucial connection.
Her relationship chart with the UK has an affectionate composite Sun Venus conjunction and a power-couple Jupiter Pluto conjunction so she undoubtedly raised the UK's status. There's also a less easy Mars opposition Neptune Saturn square Uranus – so she wasn't always as popular as now.
  Charles is less good a fit with the UK though his Scorpio Sun does trine the 10th house Moon; and his Midheaven is conjunct the UK 7th house North Node in Aries which suggests he could be instrumental in leading the UK through its independence years away from the EU. The UK/Charles relationship chart has a friendly Sun Venus tied into Uranus Jupiter so he may be more popular than it seems as of the moment – though there's also a bad-tempered, maybe hostile Mars Saturn Pluto Mercury so he will come in for criticism as well.
  William has his Cancer North Node in the UK 10th conjunct the UK MC which would seem to align their destinies and his assertive/decisive Mars in Libra is conjunct the UK Ascendant and square both the UK Sun and MC, so he could be an invigorating force. His relationship chart with the UK also has a friendly composite Sun Venus – and a composite Jupiter Saturn, which merges idealism with practicality.
Although the Queen is unlikely to abdicate altogether she may continue to give up more duties and pay heed to the passing years. Her mother lived to be 101.
See previous post September 11 2021.