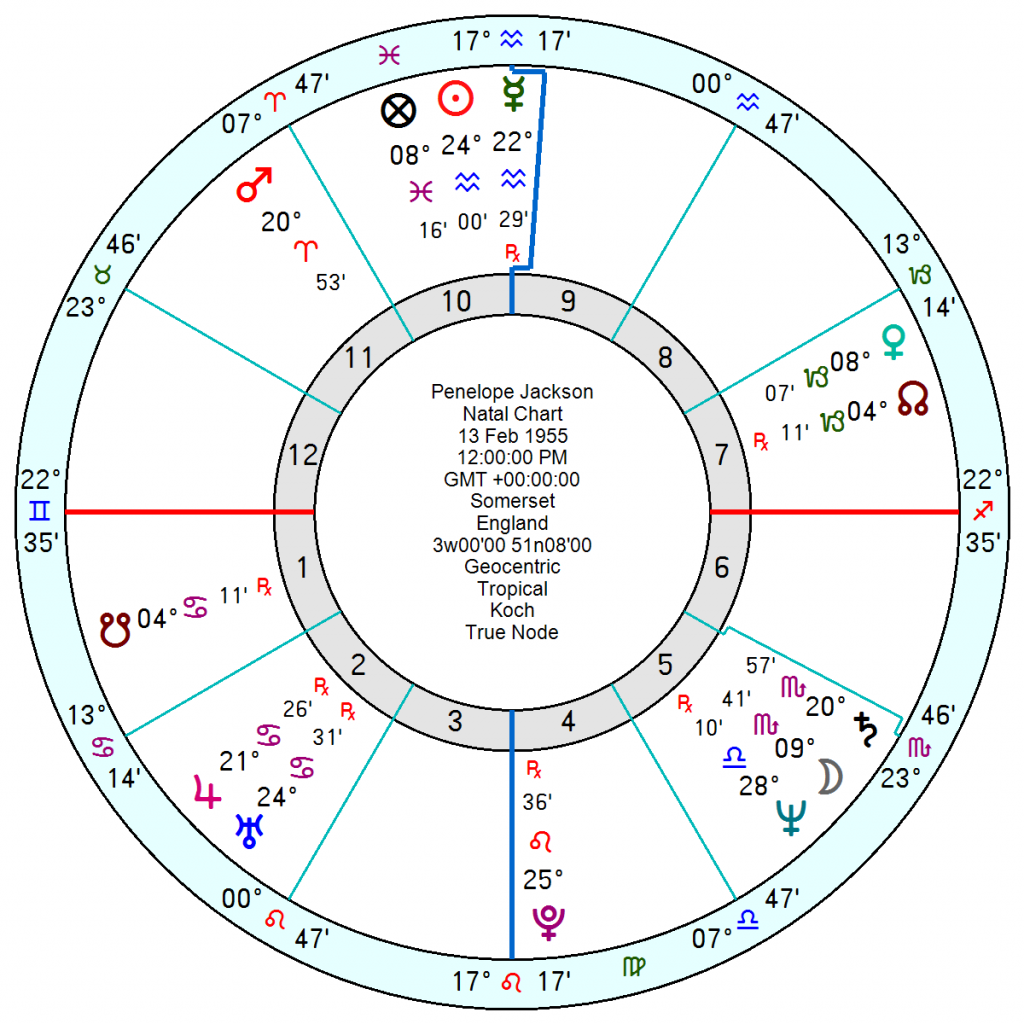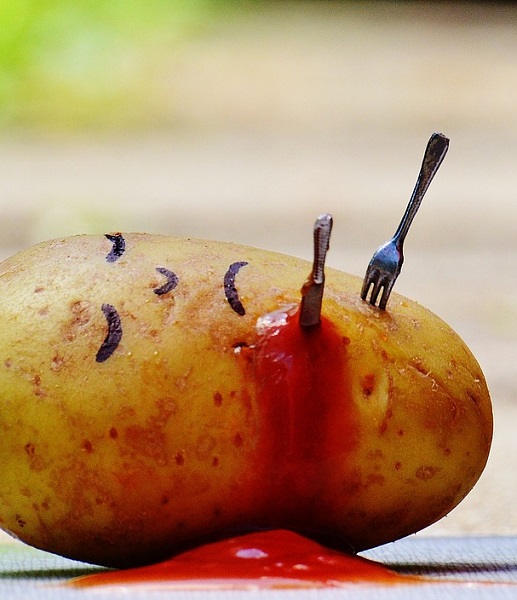 The marriage from hell was laid bare in the UK Jackson murder trial this week with the accused wife claiming she was the victim of years of physical and emotional abuse from her fourth husband whom she had stabbed to death. She finally snapped after a trivial argument over food and the remote control. Relatives claimed she was narcissistic and a liar who had left three marriages, with her third husband suiciding after he discovered she was having an affair. David Jackson, a retired lieutenant colonel, was on his third marriage. Both seemed to be opinionated, stubborn and heavy drinkers – so presumably the 24 year marriage was bound together by some perverse symbiosis. The jury didn't buy her persecuted-wife tale and she has been given an 18 year sentence though plans to appeal on the grounds of coercive control.
She was born 13 February 1955 and spent the first twelve years in care, so didn't have a great start. She has a more than unusually bleak chart with an Aquarius Sun Mercury opposition Pluto square Saturn in Scorpio. She also has Mars in assertive Aries opposition Neptune and in a volatile square to an adventurous Uranus Jupiter – stubborn definitely with all that Fixed energy, disruptive with a focal point Uranus and explosive with Uranus square Mars.
There's no birth date for him yet but one may emerge. A 'Who's Afraid of Virginia Woolf?' Liz Taylor/Richard Burton flesh-tearing liaison which both seemed to be invested in otherwise they wouldn't have stayed.
She does have a destructive 12th Harmonic which can be victim or healer – it links Mars Saturn Pluto and Venus – so her reaction to her experiences would be threatening. Her extra-tough, can-be-self-defeating 16H is also marked with destructive aspects; and even more so her 18H.