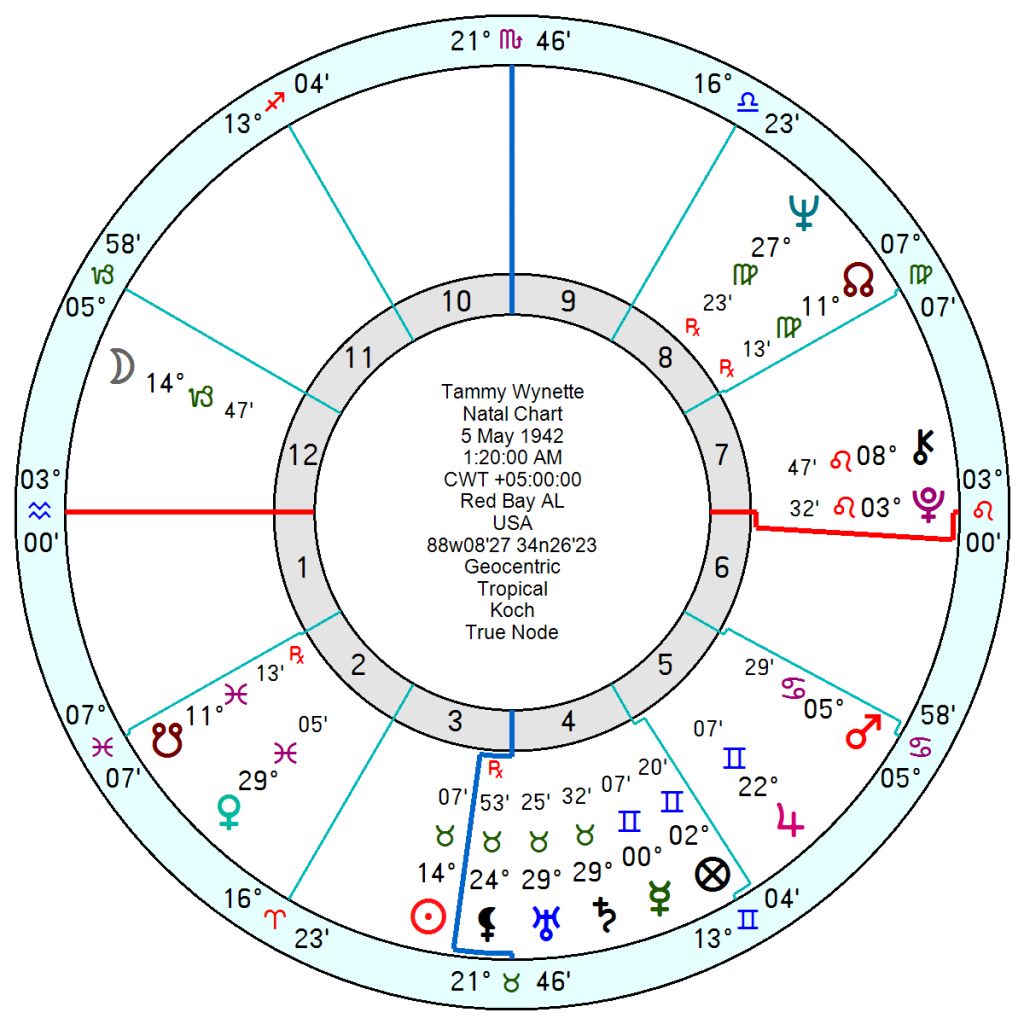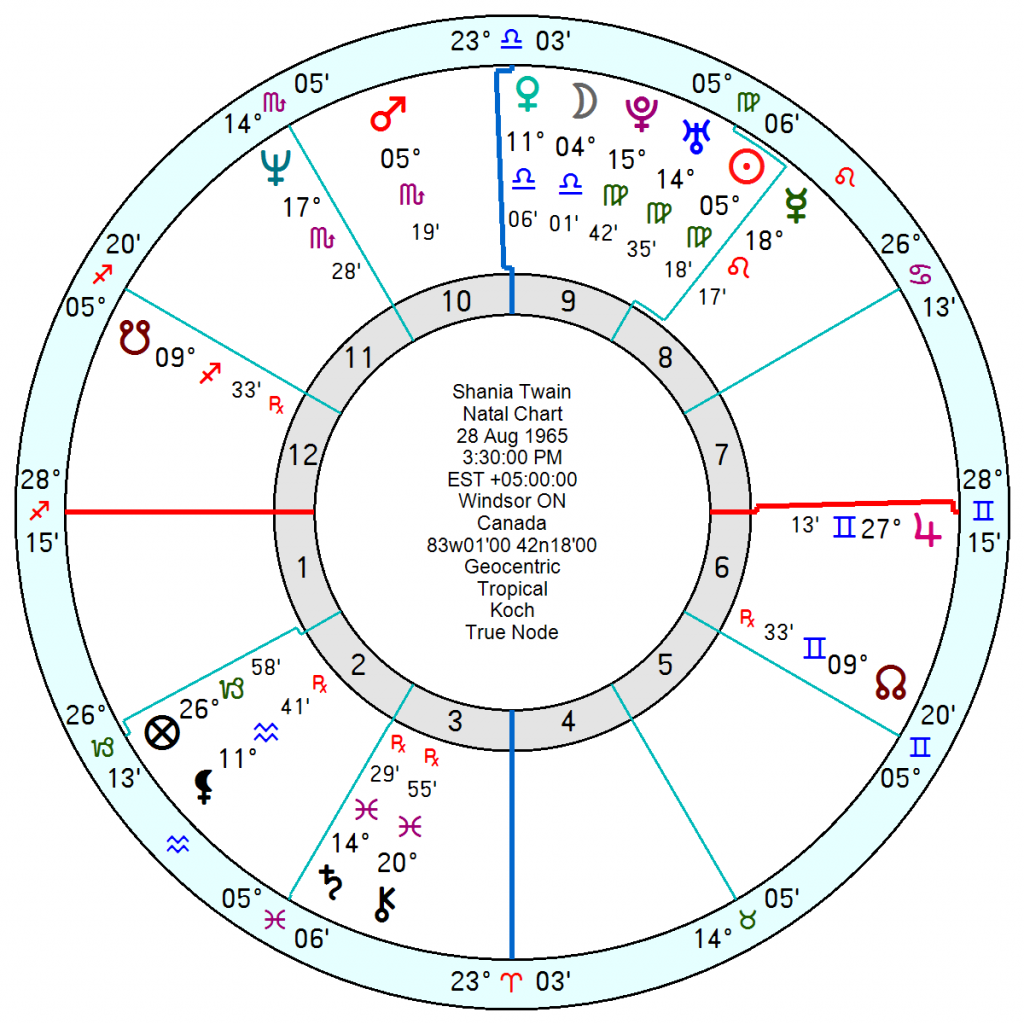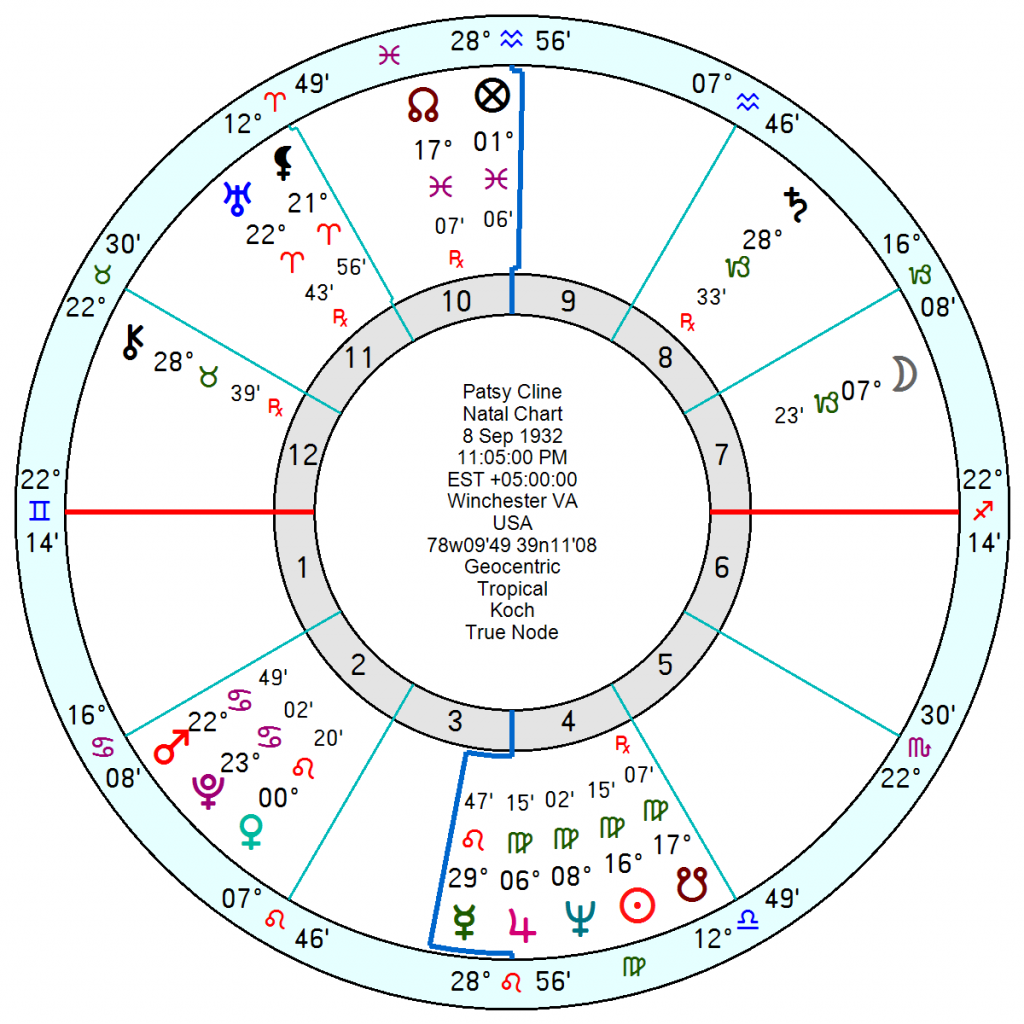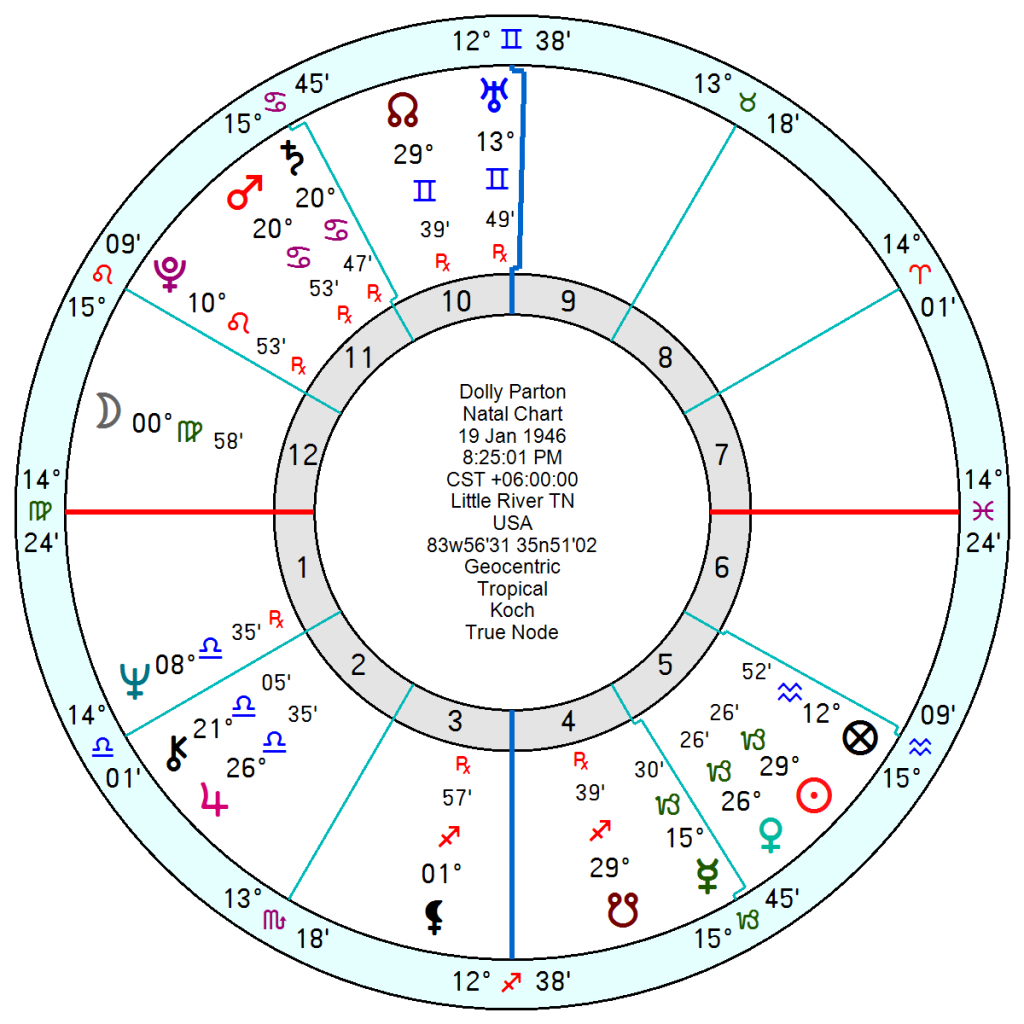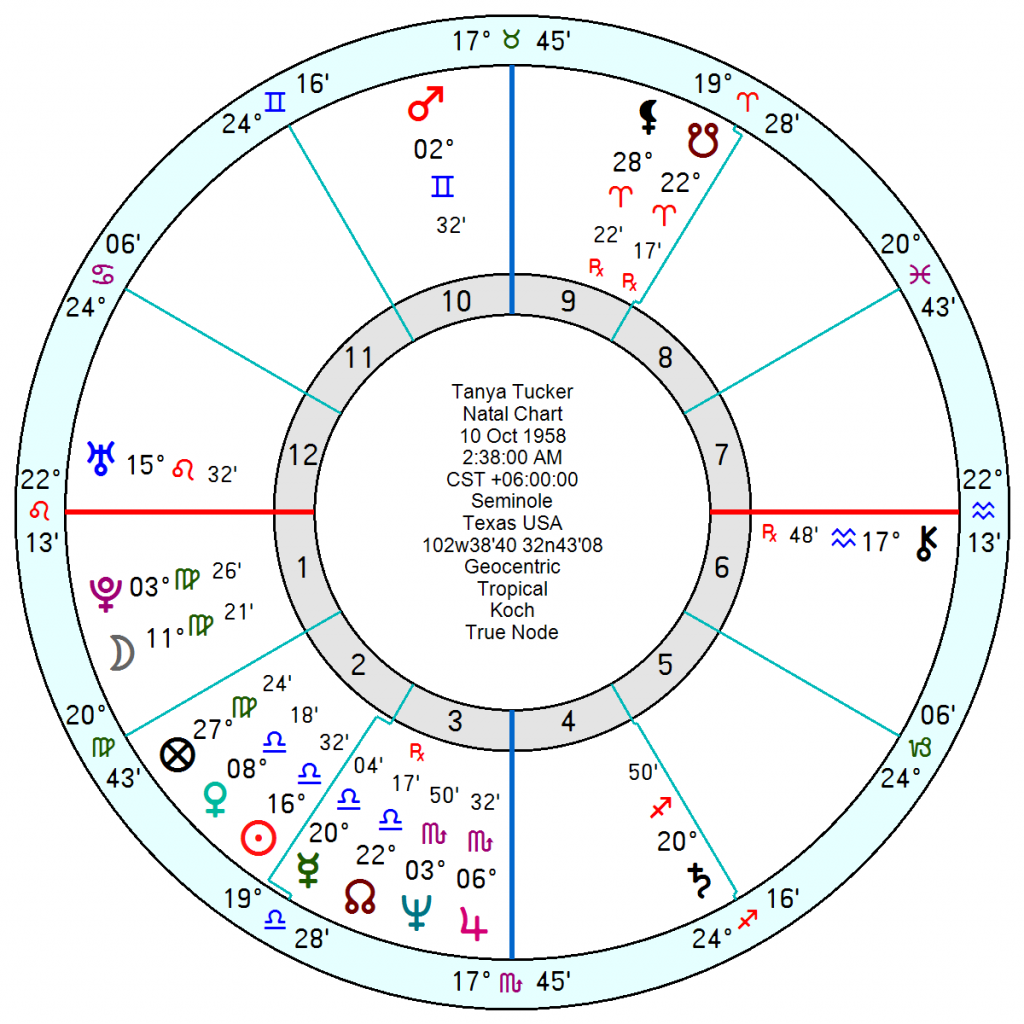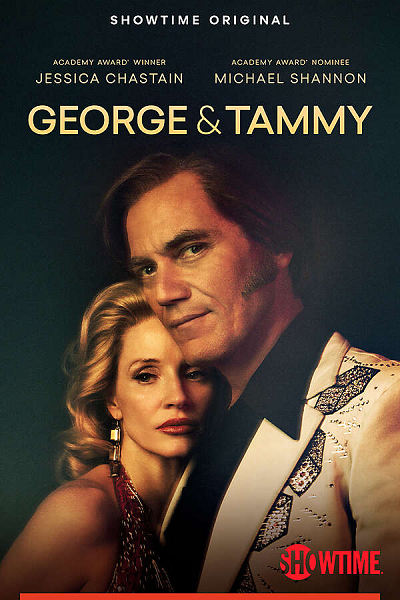 Turbulent lives filled with emotional angst appear to be the norm for female country and western singers. Tammy Wynette's broken life is highlighted in a new miniseries which takes a journey through her tumultuous third marriage with alcoholic and abusive country artist George Jones. Her father died when she was nine months old and she was brought up largely by grandparents. She had a breakdown during her first teen marriage and received ECT, careered on through six marriages in total, none of them happy, and had a hysterectomy without her consent at one point which led to chronic abdominal pain, drug addiction and eventually killed her at 55 from a blood clot.
She was born 5 May 1942 1.20am Red Bay, Alabama, and was a Sun Taurus trine a 12th house Capricorn Moon; with an unsettled Uranus Saturn in Taurus in her domestic/family 4th house and an intense Pluto in her 7th. Her saving grace came from a creative Venus in Pisces opposition and 8th house Neptune squaring onto an enthusiastic and lucky Jupiter in her performing 5th house. Her emphasised Neptune would raise her to musical heights though also skew her judgement when it came to emotional relationships. She'd opt for Neptunian types who walked on the dark Plutonian side.
George Jones, 12 September 1931, has a Virgo Sun, Venus and probably Moon conjunct her Neptune so a deep but illusory connection.
  Shania Twain, one of the world's biggest-selling female recording artists, is still with us and has a new album out soon. She grew up in poverty in Canada, one of five children. Aged 8, her mother would get her out of bed to take her to sing on stage in bars, at midnight. At 14, she got a job at McDonald's which she did after school, then worked the  bar at night. Her stepfather was physically and sexually abusive, which taught her to downplay her appearance. By the time she was 22 her parents were killed in a car crash, so she had to raise her younger siblings. Her first marriage split after her husband had an affair with her best friend and she married her best friend's husband. A straight swap.
She lost her voice in 2004 due to Lyme's disease, only recovering it seven years later after risky open-throat surgery.
She was born 28 August 1965 3.30pm Windsor, Ontario, and is Sun Uranus Pluto in Virgo sextile an ambitious 10th house Mars in Scorpio which in turn is in a hard-edged, can-be-victimised trine to Saturn. Her Mercury in entertaining Leo squares Neptune.
Skipping across other country and western female signers similarities emerge.
Dolly Parton, 19 January 1946 8.25 pm Little River, TN, has a harsh Mars Saturn in Cancer opposition Venus and Sun in Capricorn square Jupiter.
Patsy Cline, 8 September 1932 11.05pm Winchester, VA, has her Mars in Cancer conjunct Pluto opposition Saturn square Uranus – and that is tough and scary. She grew up in a dysfunctional, poor family, moving frequently with an abusive father and nearly died of a throat infection aged 13. The second of her two marriages was "fueled by alcohol, argument, passion, jealousy, success, tears and laughter." Her Capricorn Moon was trine a Jupiter Neptune conjunction in Virgo close to her Virgo Sun.
Tanya Tucker, 10 October 1958 – another poor, peripatetic childhood and a constantly changing, chequered romantic life as an adult. She's another with a Jupiter Neptune conjunction and an afflicted Mars in Gemini square Pluto.
What stands out is the combination of fear and mistreatment from an oppressed Mars alongside strong Jupiters, which would help to give them the optimism to rise out of their misery (mainly).
  Jupiter Neptune can live in cloud cuckoo land but having an ever-hopeful approach, however unrealistic, helps to overcome the depression and damage of ill-treatment and look to a better future. Plus the anguish does give a bite to their plaintive, melancholic songs.