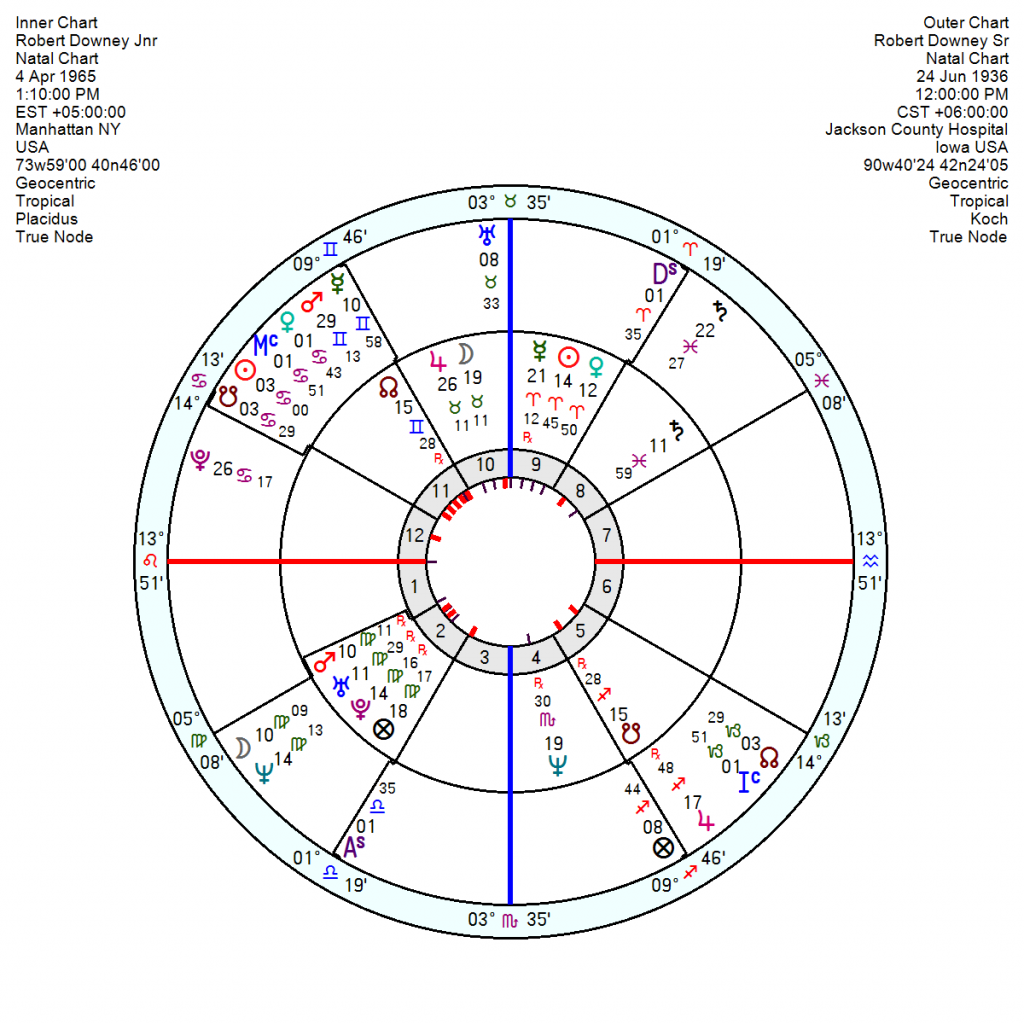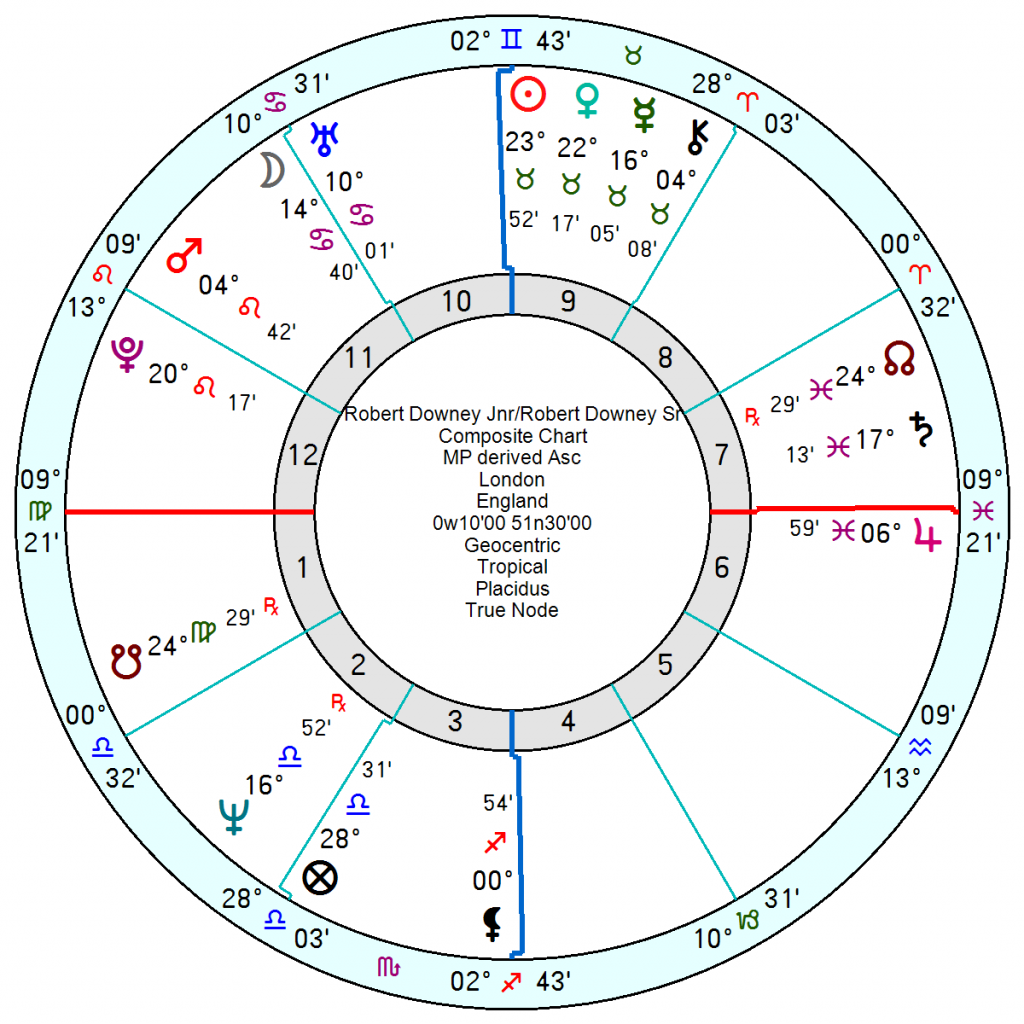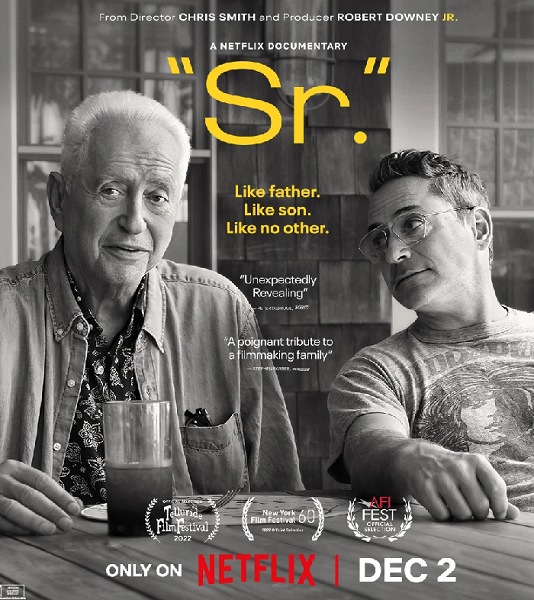 Robert Downey Jr has been remarkably forgiving of his counter-culture film director father in a 'sad and affectionate' home-movie portrait about to air on Netflix, which only finished after senior died of Parkinsons aged 80.
Robert Downey Sr was addicted to drugs and alcohol and introduced junior to marijuana when he was six years old. Not surprisingly Jr continued on to develop a full-blown addiction leading to 'fifteen years of total insanity' which nearly wrecked his career. He had several run-ins with the law in the late 1990s and early 2000s and even spent time behind bars after missing his required drug tests. He credits his then wife for sobering him up in 2003 after which his career took off again largely thanks to Marvel.
In an interview, Downey Jr. said: "When my dad and I would do drugs together, it was like him trying to express his love for me in the only way he knew how."
  He was born 4 April 1965 1.10pm New York, Robert Jr has a lucky, successful and indulgent Moon Jupiter in Taurus in his 10th, suiting him for a career in the public eye but also attracting him to hedonistic pleasures. His Moon Jupiter oppose a 4th house Neptune describing his creative, film-maker father who was also hooked on other forms of escapism. There are various ways Neptune in the 4th can manifest but a sick or druggie father is certainly one of them – not a great role model.
Downey Jr also had a volatile, volcanic Mars, Uranus, Pluto in Virgo opposition an 8th house Saturn which would give him a hot-lava reservoir of anger issues and depression.
  Sr, born 24 June 1936, in Iowa, was a Sun Venus in Cancer conjunct Mars in final degree Gemini which in turn squared Saturn – a mix of charm, wildly enthusiasm and short-temper. His Virgo Moon Neptune were conjunct his son's Mars Uranus Pluto and opposition Saturn so it was a difficult emotional connection where nurturing was concerned.  
  When Jr finally got clean of drugs in 2003 tr Pluto was just finished squaring his natal Pluto (and Saturn).  That mid life crisis – aged 38 to 42 years old  – which starts with tr Pluto square natal Pluto is a vital transition if the second half of life is to be fulfilling.  It pulls away from the past – and is followed by tr Neptune square natal Neptune and then the Uranus opposition.
His relationship chart with his father is tight and controlling/possessive with a composite Sun Venus Mercury square Pluto; with two strained Yods – one not surprisingly onto a Neptune apex planet and the other onto Saturn. Not an easy bond but Jr appears to have risen above or moved beyond the more damaging aspects of it.