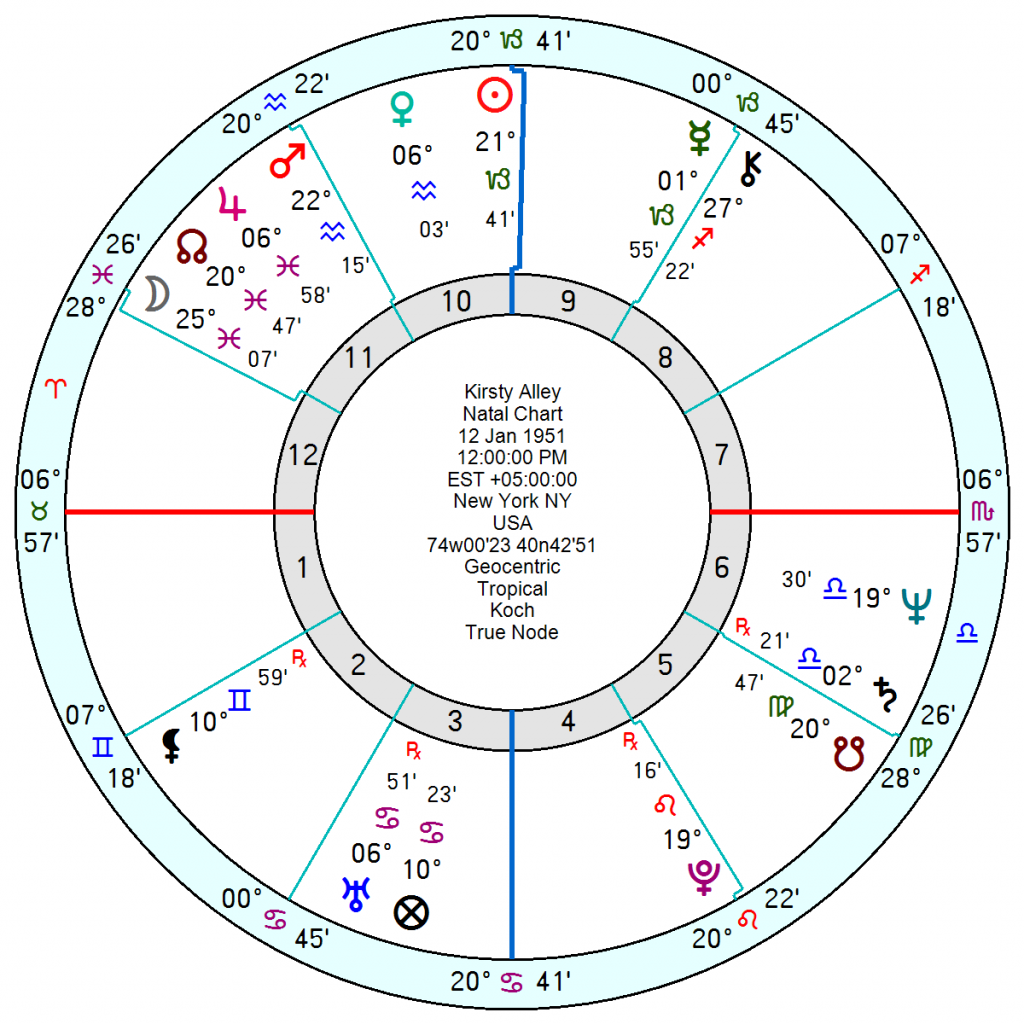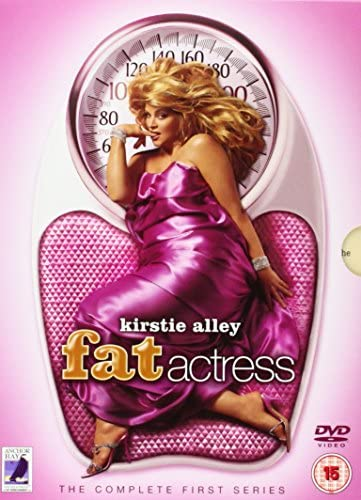 Two-time Emmy winner Kirsty Alley, best known for Cheers, Veronica's Closet and Look Who's Talking has died after a battle with cancer aged 71. A long-time scientologist she had a well-publicised struggle with her fluctuating weight.
Born 12 January 1951 she was a creative and ambitious Sun Capricorn square a filmic Neptune; with a Yod onto Pluto from Sun sextile North Node (Moon) in Pisces. Such a Plutonian yod would make her feel out of step with herself never mind the world around her and tend to make her an extremist and overly intense in her views. The controlling side of Pluto would be magnified since it opposed Mars in stubborn, contrary Aquarius. Quite a heavyweight personality yet underneath also scared of being powerless, which would contribute to a weight problem, since excess girth can act as a buffer against threats from the outside. Her Neptune would also make her addiction-prone.
Her Saturn was also emphasised being on the point of a T square to Mercury opposition Uranus which would make her early years discouraging.
She was married twice with two adopted children.