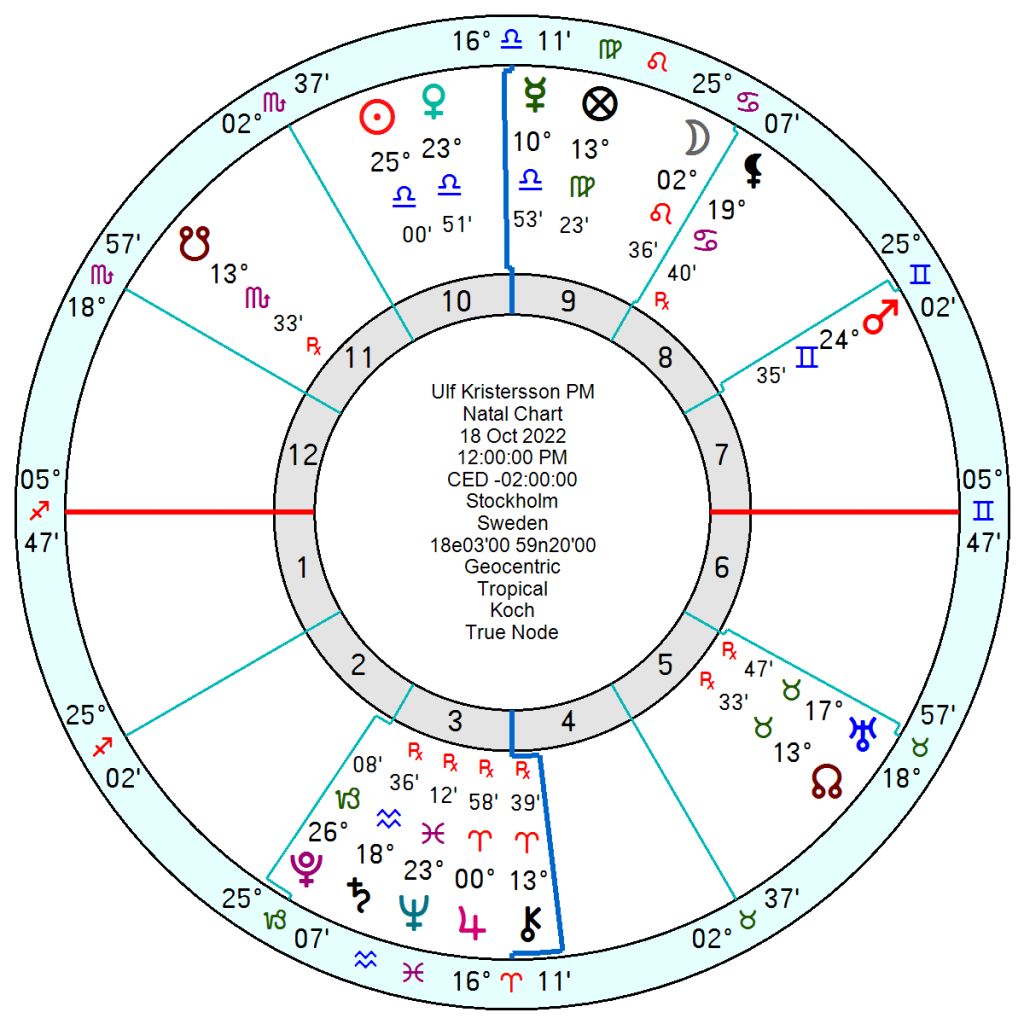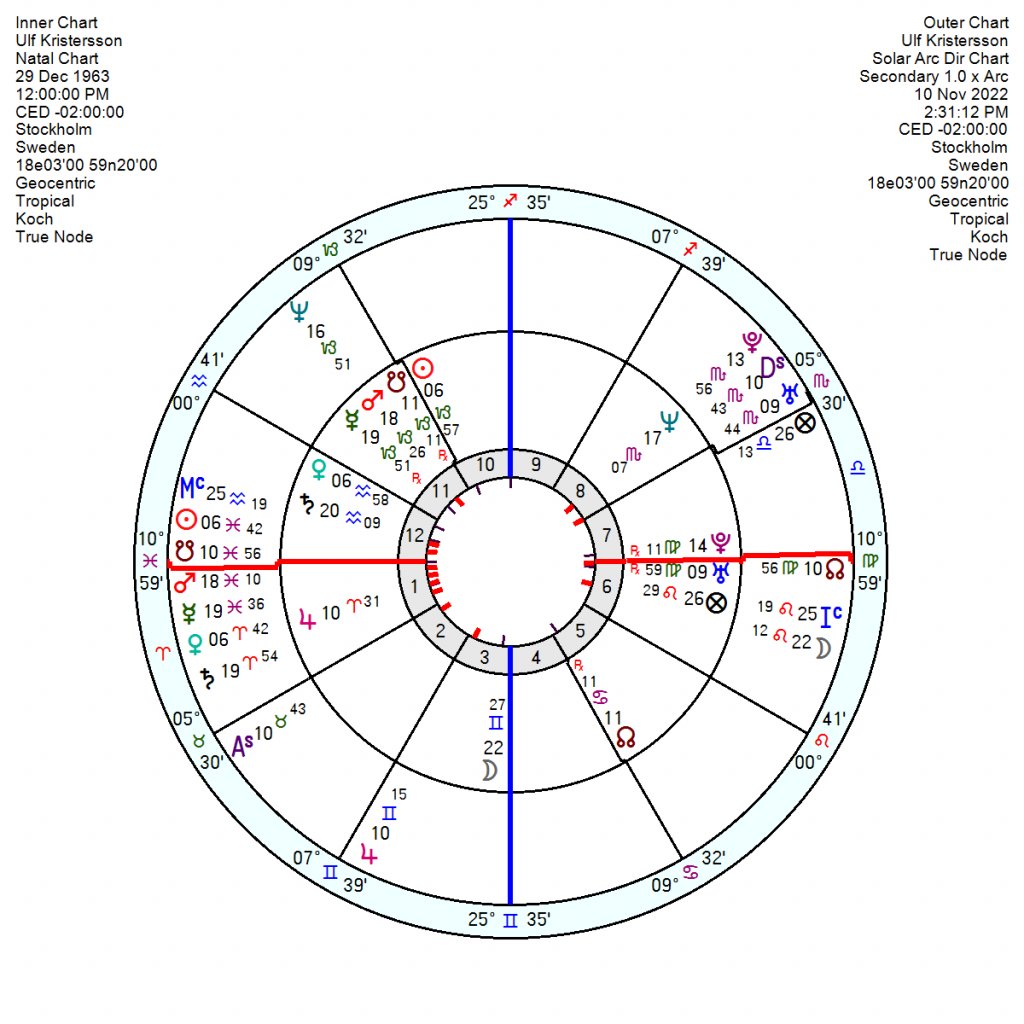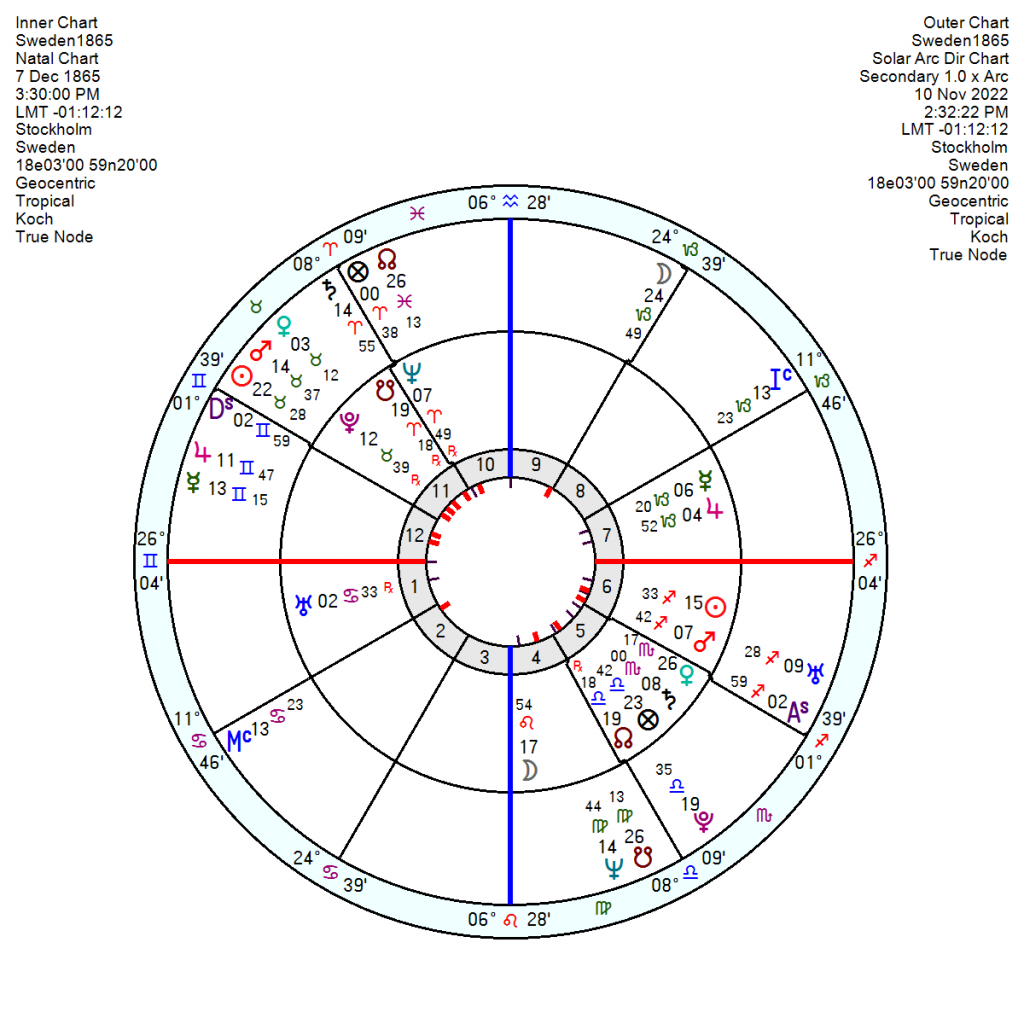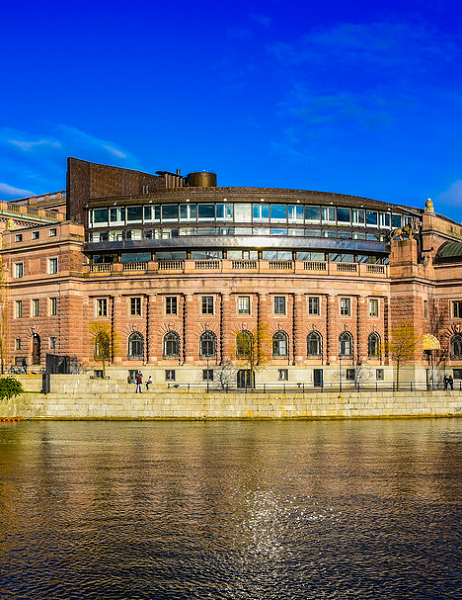 Sweden signed in a new centre-right coalition government on October 18th which represents a sharp shift to the right ousting the centre-left Social Democrats who had been in power for 8 years. Ulf Kristersson, the new prime minister, promised expanded police powers to fight violent criminal gangs that have grown more powerful in recent years and also indicated a "paradigm shift" on immigration, ending decades of liberal immigration policies. About 20 percent of Sweden's 10 million residents are foreign-born, many of them refugees from war-torn countries including Syria, Iraq, Afghanistan and Somalia.
Opposition politicians have accused the new coalition of shattering Sweden's international reputation as a tolerant, welcoming nation. He aims to expand nuclear power and backed the bid by Sweden and neighbouring Finland to join NATO.
  The Government chart, 18 October 2022 12 noon, has a charming Sun Venus in Libra in the 10th in an ideologically-inclined Air Grand Trine to Mars in the financial 8th trine Saturn in Aquarius. Mars is inconjunct Pluto which along with the Sun Pluto square hints at a controlling administration which will take an aggressive and perhaps subversive approach to law and order.  And face financial headaches (along with everyone else).
 Kristersson, 29 December 1963, is a Capricorn Sun with Mars Mercury in Capricorn and Uranus Pluto in Virgo – ambitious, conservative, ruthless and confident. He'll run into a swamp by 2024/5 with his Solar Arc Neptune conjunct his Mars.
The Sweden 6 June 1523 chart is sagging somewhat through 2023 with tr Neptune square the Gemini Sun and undergoing radical changes with tr Pluto trine the Uranus in 2023/24.
 The Sweden 7 December 1865 chart is also wilting in 2023 from Solar Arc Neptune square the Sun. And like the Bank of Sweden chart will be further undermined when Neptune moves into Aries from 2025 onwards.