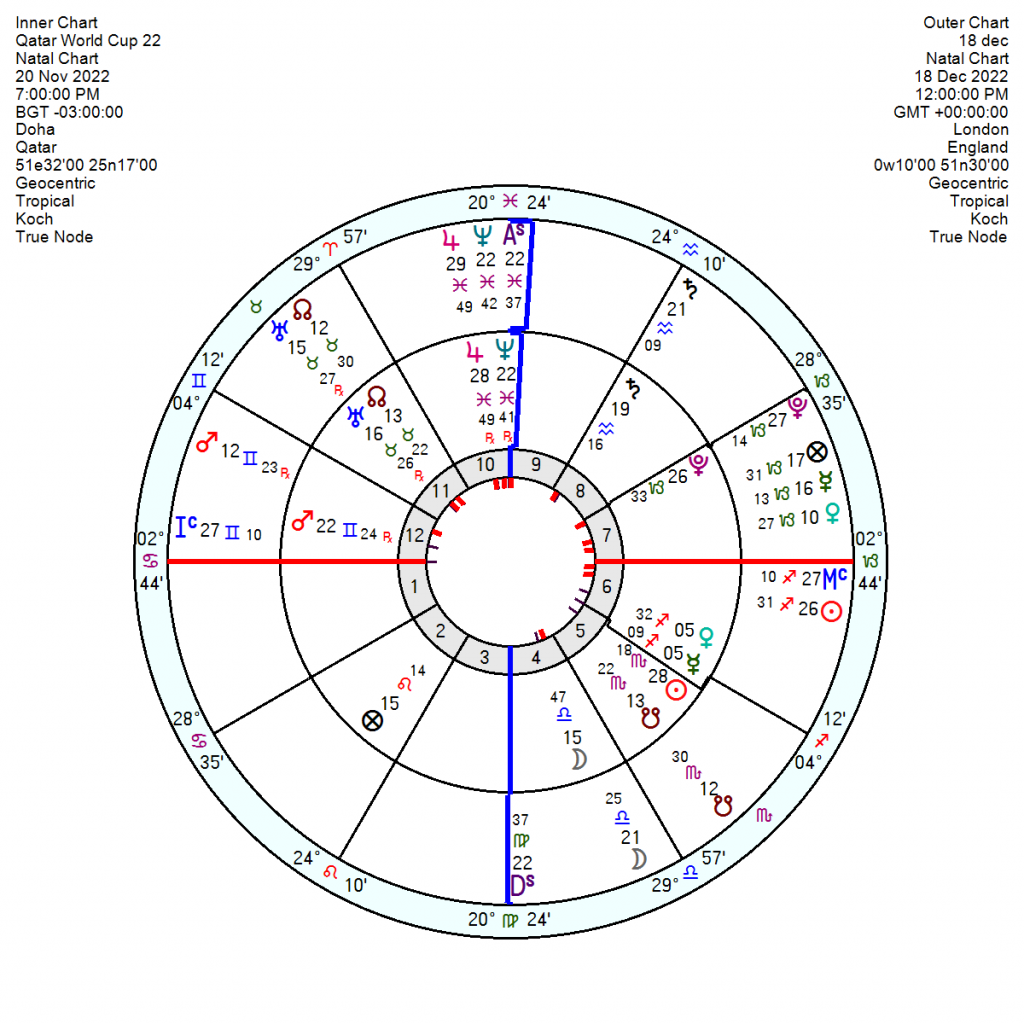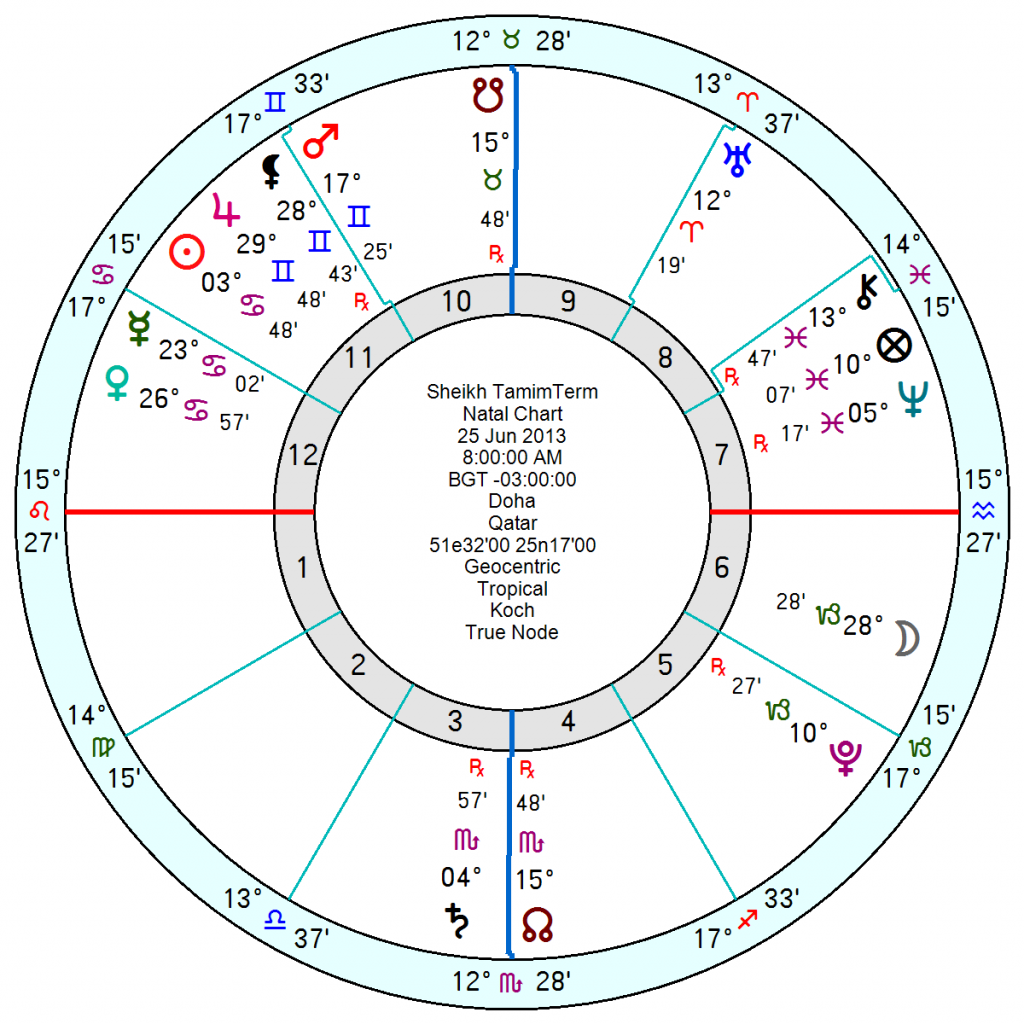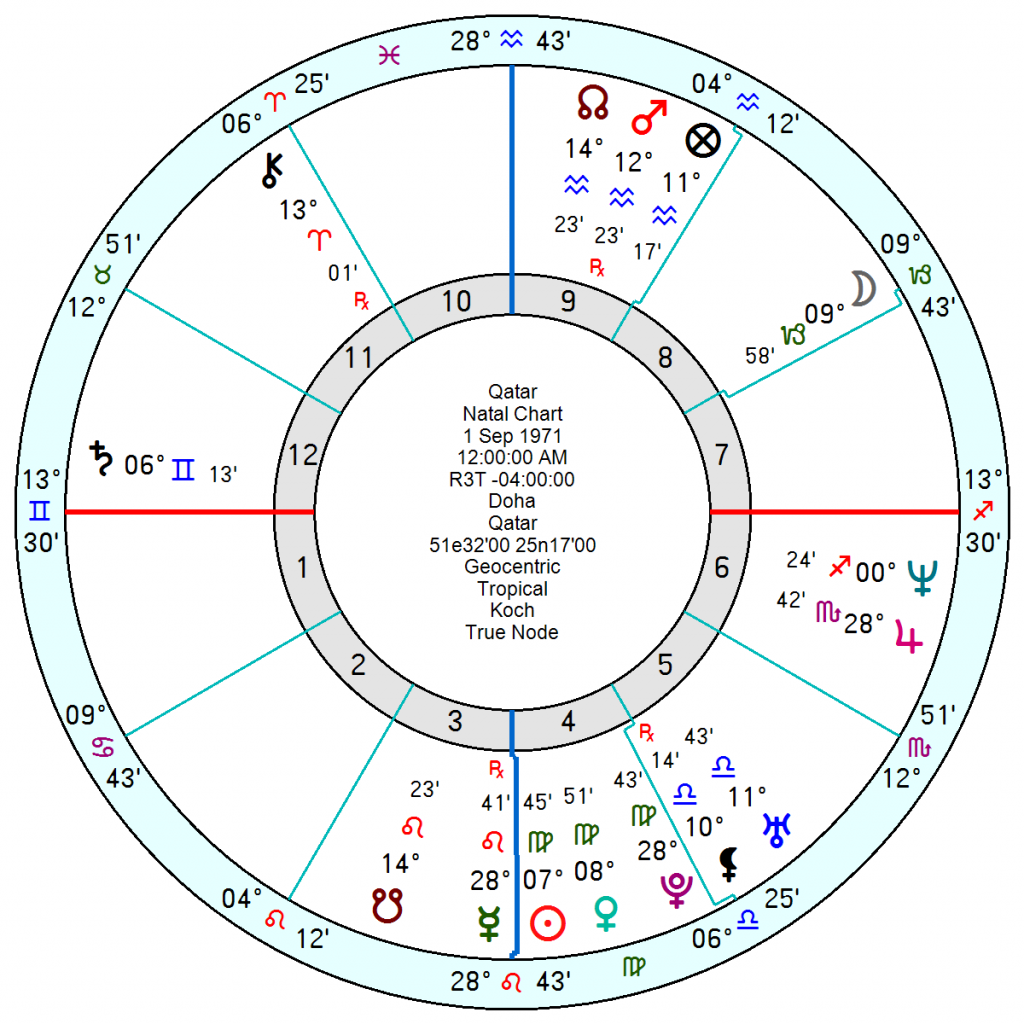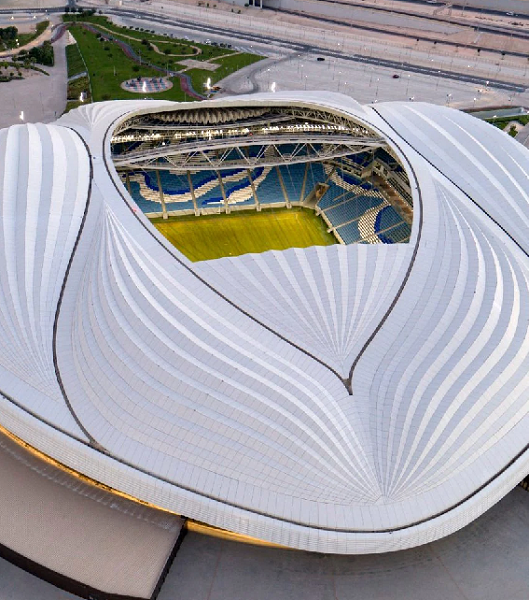 The culture clash that was inevitable after Qatar was handed the 2022 World Cup has turned into a smash with one of the country's ambassadors describing homosexuality as "a damage in the mind". Sepp Blatter, former FIFA head, also admitted publicly that it had been a bad decision with murmurs of political pressure from the French and allegations of corruption in the voting process.
Qatar is an absolute monarchy with an appalling record for human and women's rights, for mistreating migrant workers, more than 6500 of whom have died since Qatar was granted the World Cup. Homosexuality is illegal in Qatar under Islamic Sharia law and is punished by imprisonment.
Western ambassadors such as David Beckham have been heavily criticised for taking large sums of money to give a veneer of respectability to the event. See previous post David Beckham: 25 October 2021.
It kicks off at 7pm on 20 November and runs until 18 December. The start chart is a curious mix of confident and successful with a Scorpio Sun trine Jupiter sextile Pluto – though with an over hopeful, scandal-prone Neptune thrown in for good measure.
  Though there's also a high-tension Saturn square Uranus as well. And more problematic, a volatile Mars in Gemini on the focal point of a strained Yod to Pluto sextile Sun. There's no real chance of major unrest since the authorities will no doubt deal firmly with any who step out of line. But resentment will simmer.
  The ruler Sheikh Tamim bin Hamad Al Thani, 3 June 1980, is a Sun Gemini square Mars Saturn in Virgo and trine Pluto so fairly rigid and austere in his attitude. He took over on 25 June 2013 when there was an insular and controlling Water Grand Trine/Kite of Saturn in Scorpio trine Neptune trine Sun opposition Pluto. That chart looks emotionally ramped up until early December with perhaps a restive population and disappointments in January 2023. 2024/25 through till 2027 look to be more on a downhill slide with tr Neptune square the Jupiter then the Sun on one leg of the central Grand Trine.
  Qatar itself, 1 September 1971, has an inward looking 4th house Sun Venus and controlling Pluto with a dogmatic-beliefs Mars in Aquarius in the 9th.  It looks upbeat through 2023 with tr Pluto sextile the Jupiter and trine Pluto.  
Sport and money – bad combination.